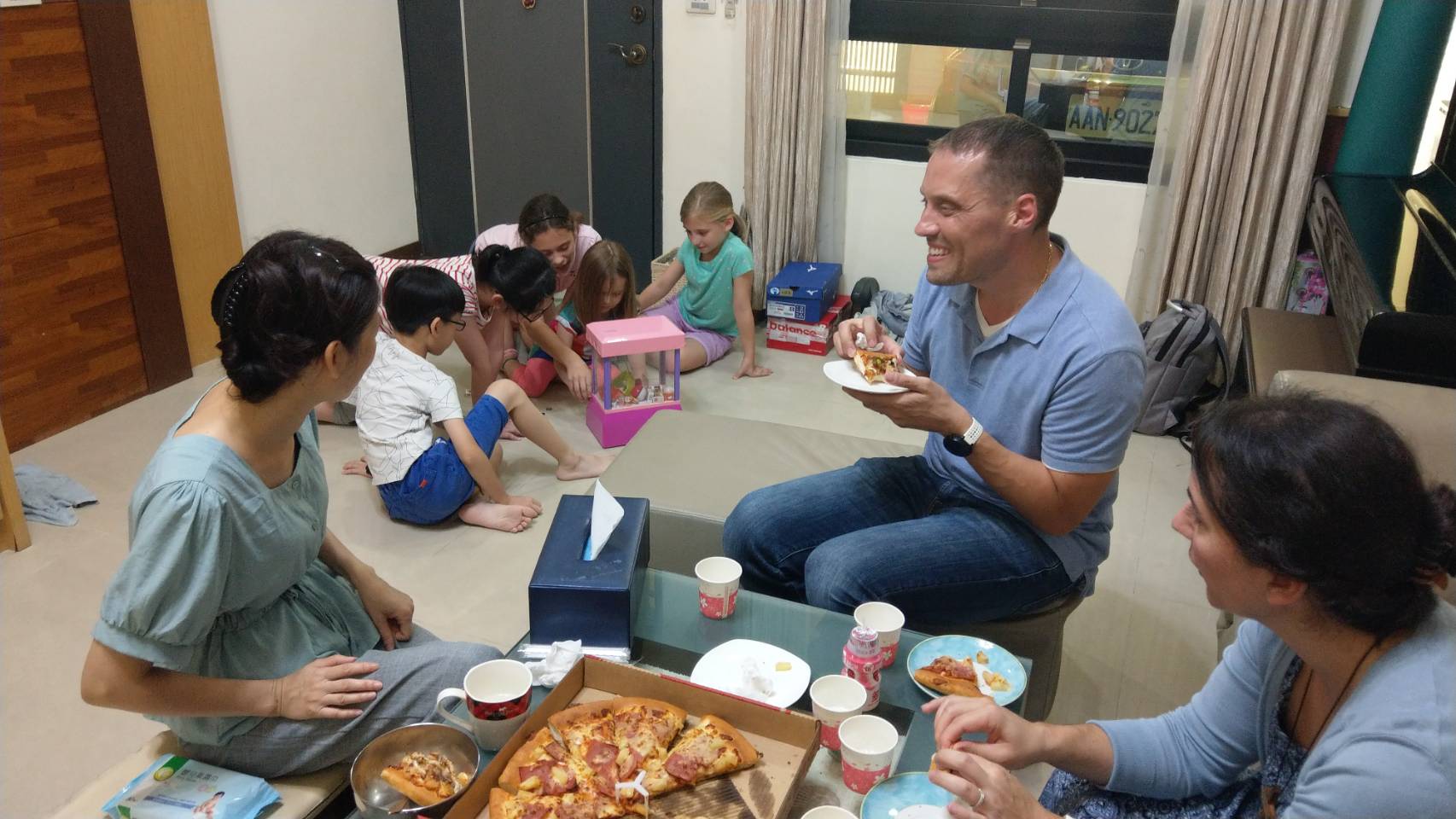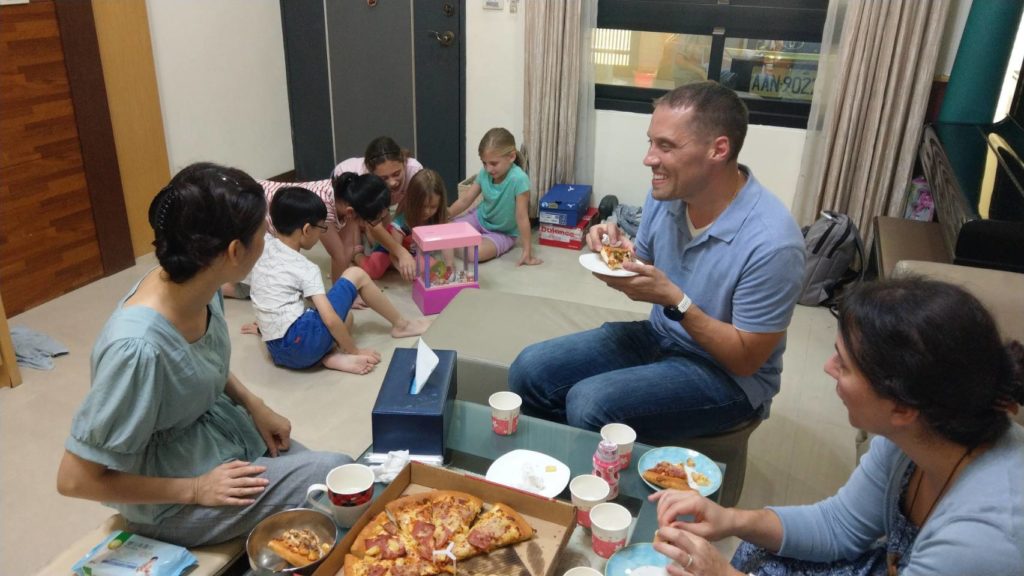 A Surprising Lunch with Friends
We had such an interesting experience this past weekend! It all started last week when Matt was waiting for Sadie and Sophie to get out of school. An older man started to talk to Matt and knew a little bit of English. Matt was practicing his Chinese, and it must have been good enough because a mom came over to try to talk to Matt in Chinese as well.
This mom has a daughter in Sadie's class and a son in Sophie's class. The daughter, Claire, and Sadie are pretty close because Claire is able to speak English and was commissioned by their teacher to help Sadie with some translation. However, Claire's mom, Hui Zhu, knows only a little bit of English. Regardless, Matt and Hui Zhu were able to exchange Line accounts (a messaging app). The gist of their conversation was that Hui Zhu wanted to have Sadie and Sophie to her house to play with her kids. When Matt told me this I was a little bit surprised because Sadie had hoped to do something with Claire over the summer. She had given Claire her email, but nothing came to fruition.
I was under the impression (based on my Q&A with my English students) that play dates weren't really a thing here in Taiwan. And that made sense to me because so many kids go to classes after school. They mainly take classes for English, Math and Chinese. The English school I teach at is called a "cram school," where students take said classes. By the time kids get home, it's dinner, homework, and bed. Some kids, like Claire and her brother, Danny, go to a cram school on Saturdays too.
I was happy that Sadie and Sophie would be able to have a play date. Especially lately as they have been missing their friends back home. On Saturday, Claire called to talk to Sadie and invited all of us for lunch at her house Sunday. So Sunday morning we went to Mass, and afterwards the girls attended their first religious education class after summer break while Matt and I had some coffee and conversation (mostly in Chinese!) with other parishioners. Then we headed to Claire's.
We were a little bit nervous. We knew Hui Zhu knew little English but we weren't sure about Claire's dad, Yu Hou. Did Matt and I have enough Chinese to get us by? Would we be tired from our earlier conversations in the morning? At the same time I was super impressed by how brave Claire's parents were to have us over! If the situation were reversed when we were in America, would we have been so brave?
Although we were told not to bring anything, we did bring some little cakes we bought from a bakery. When we arrived Hui Zhu warmly welcomed us into her home and told us to please have a seat. We understood but she had Claire also say it in English for us. A few minutes later, Yu Hou came in with pizza, our lunch! There is actually a Pizza Hut (!) in the city but we have not gone yet. I immediately appreciated how they were thoughtful about what we might like to eat. They also brought out soda, guava fruit (which Claire knows Sadie likes), yogurt drinks and other snacks. And of course we were served Oolong tea!
Yu Hou knew a little bit of English, and for two hours we were able to hold a conversation mostly in Chinese with a little bit of English and a little bit of help from Claire. The kids played together so nicely, and Eva was able to hold it together without being able to take a nap. We talked very simply about what we are doing in Taiwan, what we do on the weekends, including going to Mass. We found out that Claire had told them we are Catholic.
There is still so much to talk about, and we plan to have them to our place next. We had a really lovely time, and I was just overcome with feeling grateful for their hospitality and generosity. We left with multiple foods and tea to take home, and Eva left with a huge stuffed bunny bigger than her!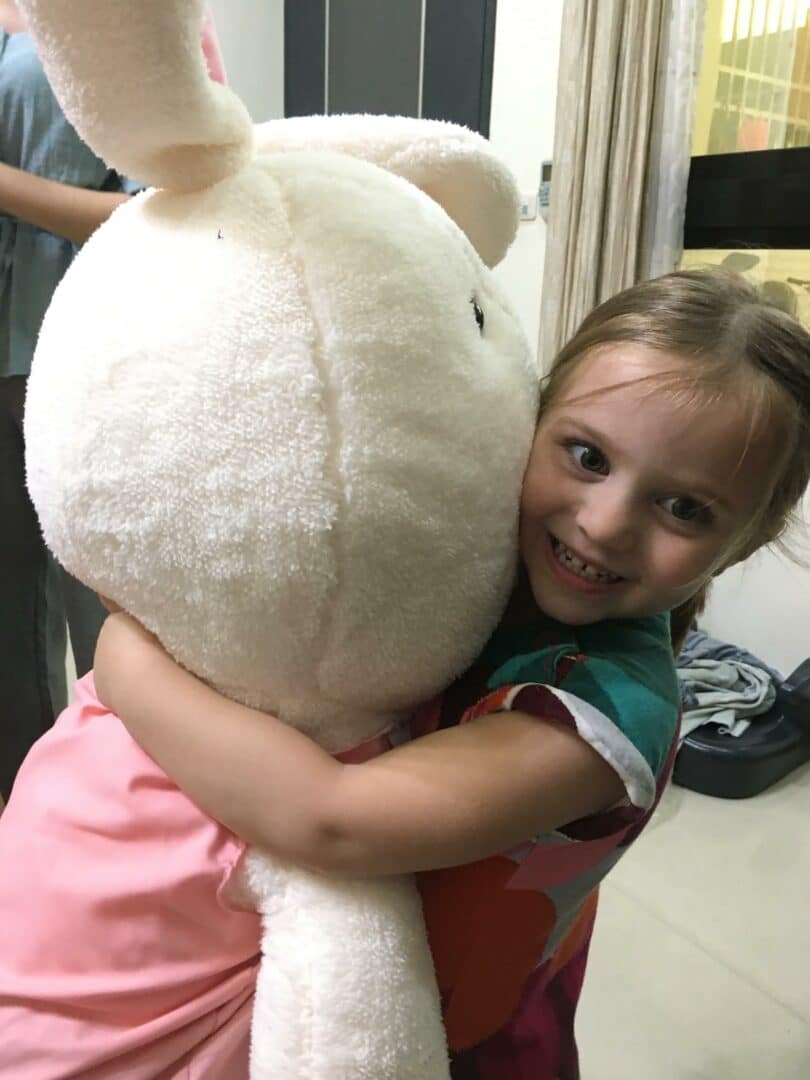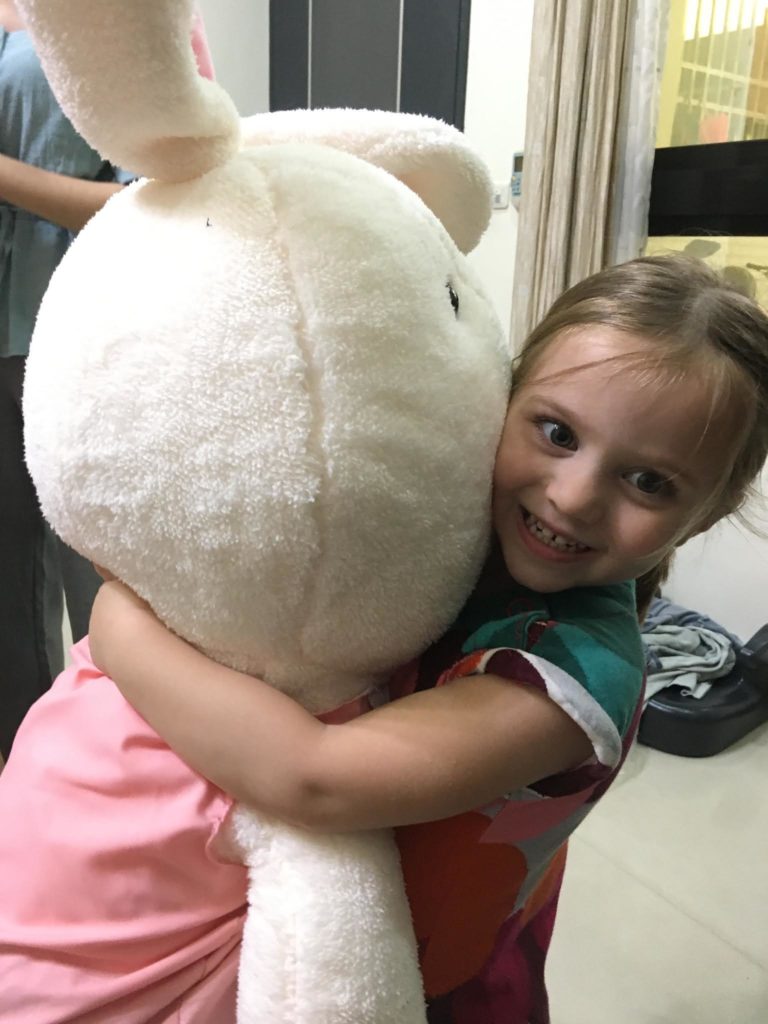 You may be thinking, "that's cool," or "what's the big deal, it's just a couple of families having lunch?" This wouldn't be so unusual in America. But it's different here. Hui Zhu mentioned that Sadie is the first foreign friend Claire has ever had (not surprising where we live). But she also said that Sadie is only the second friend Claire has ever had to the house. Like I said, I don't think it's common for kids to have friends to their homes. Clearly, God's hand is in this. I pray that we can continue to see this family!
Wait for the Lord, take courage, be stouthearted, wait for the Lord. (Psalm 27:14)