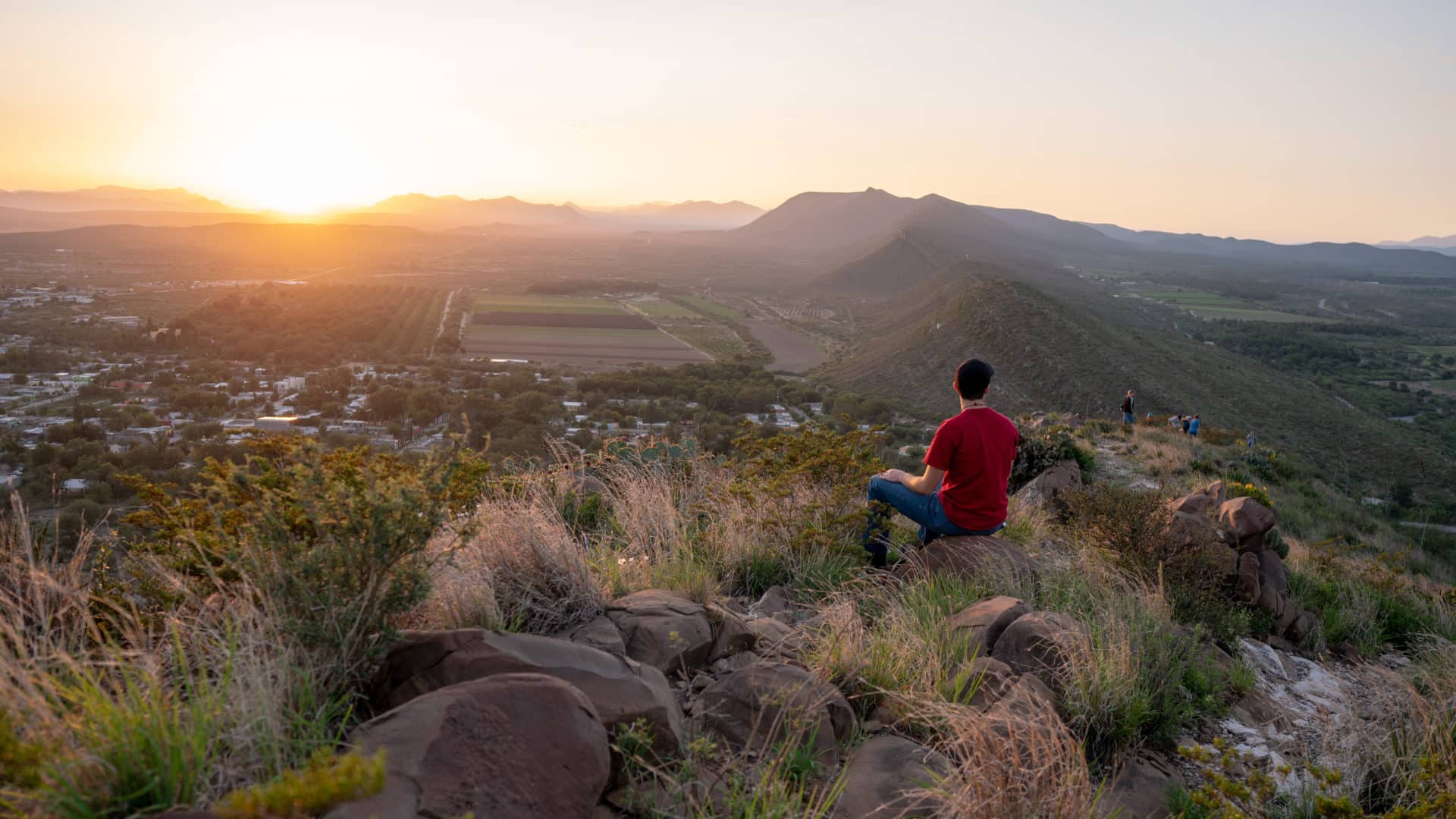 Is God Calling You?
Over 2,000 years ago, Jesus sent his disciples out as missionaries to the ends of the earth telling them that: "the harvest is plenty, but laborers are few." Today, His words are as urgent as they have ever been. The world desperately needs missionary evangelism and service. Two thirds of the over 7 billion people in the world today have never heard the Gospel of Jesus preached; that is to say that most of the world has yet to be invited into a saving relationship with Jesus!
At Family Missions Company, we are lay, Catholic, missionary families and singles engaged in proclaiming the Gospel and serving the poor in foreign lands. We firmly believe what Pope John Paul II wrote in his encyclical "Mission of the Redeemer."
God is calling many people today to proclaim the Good News. Do you feel called to be a full time missionary? We hope and pray that if you do, you will respond generously to that call with your whole heart, with your whole life. Indeed, it is a great challenge, and those of us who have given our lives as missionaries know that there is no better life than one given completely in the service of the Gospel.
All Catholic families and laity are called to the apostolate of evangelization and sanctification of our world today. There is exciting growth in the numbers of Catholic lay missionaries and families with children giving their lives to foreign mission. If you would like more information about becoming a full-time missionary, contact the FMC Intake Team; we would love the opportunity to talk and pray with you.  Jesus is begging His Father to send laborers into the vineyard – the task is urgent, come with us into the fields!
"No believer in Christ, no institution of the Church, can avoid this supreme duty: to proclaim Christ to all peoples."
Our Way of Life
Our Way of Life
Each of us is called to holiness of life and we find our "rule" for life in the teachings of the New Testament. As missionaries, we are called to live God's Word as Jesus did, to proclaim it boldly to others, to work it into the fabric of human society and culture, to extend God's love to all, especially to the oppressed, suffering, and poor.
We accept our daily crosses and redemptive sufferings, in poverty, humility, and a sometimes hidden life.
We are a people of praise, thanksgiving, and rejoicing, truly happy to be among those send out by the Lord.
We go forth to sow the seed of God's Word, following the lead of the Holy Spirit, who is the principal agent of evangelization. We open our sails to the wind of the Spirit.
As Catholic laity, we are formed by the teaching of our Church Magisterium, working in concert with her pastors.
We accept our calling as it is presented to us in Pope John Paul II's "Mission of the Redeemer", and in the Vatican Council II documents on "Missionary Activity" and "Apostolate of the Laity."
We seek to live in communion with God in personal and common prayer, enlightened by God's Word, nourished by the Sacraments, living in community and service. Our worship is centered in the Eucharist. We frequent the sacrament of confession, receiving forgiveness and counsel.
Our missionaries come from diverse places and backgrounds, they bring diverse perspectives, talents, and charisms. We are diverse and we are called to serve a diversity of people, all of us together living in unity with Jesus and the Father, in the Spirit.
We go out two-by-two, as families, or in teams, to live among the people to whom the Lord sends us, proclaiming the Gospel there. We believe we have a great deal to learn from the people, because "missions is a two-way street… we go to give what we have, but we always receive more than we give."
The fruitfulness of our lives as missionaries depends, in large measure, upon the prayers, material support and sacrifices of the entire people of God.
We have seen and heard the cries of multitudes of God's children awaiting the revelation of Jesus Christ – to be visited, taught, healed, delivered, forgiven, and shepherded by Him. Jesus is the one Way to the Father. We have seen that the poor are very open and happy to hear the Gospel, many reform their lives and follow Jesus.
Yes, the harvest is great, but the laborers are few. God is calling many, many Catholic laity and families to become missionaries – just as He first sent forth the missionary family of Jesus, Mary, and Joseph to bring His Gospel into the world.
Discernment
Discernment
PRAY! We encourage you to spend time in prayer seeking the Lord's will, reading Scripture. Ask the Lord to show you if He is calling you to missions.
We recommend you read Go! You are Sent and Our Family's Book of Acts, autobiographies by Genie Summers (Frank and Genie are the founders of FMC). Reading Genie's book will provide you with an understanding of our history, spirituality, and approach to mission life. You may contact our office at office@familymissionscompany.com to purchase a copy of her books.
We encourage those discerning missionary life to read the Book of Acts, which is the account of the Early Church's missionary activity. We also recommend reading Mission of the Redeemer, Pope John Paul II's encyclical on mission. He talks about the urgency of missions and the need for full-time missionaries in the world.
Go on a mission trip! Serve alongside our full-time missionaries where they are living out their call to preach the Gospel and serve the poor.
Contact us! Journey with the Intake Team in discerning a call to foreign missions with Family Missions Company.
Come & See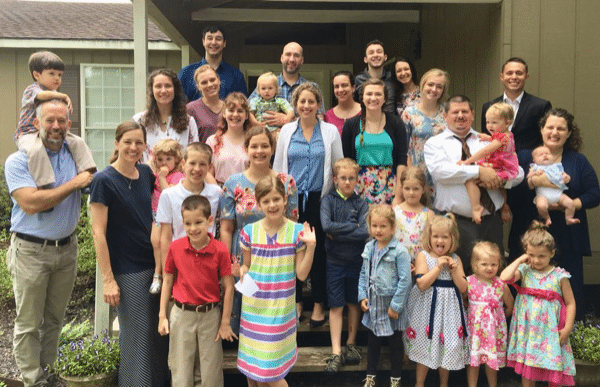 Come & See Dates for 2021
Coming soon; Please check back.
The Come & See is five days and four nights spent at the mission base of Family Missions Company in Abbeville, Louisiana. During the Come & See, applicants will learn more about living as a full-time Catholic foreign missionary with Family Missions Company. Applicants will meet and fellowship with the Directors of FMC and other FMC missionaries as they discern their missionary vocation. Children are most welcome!
Each Come & See begins on the Wednesday night at 6:00pm with dinner and ends Sunday at noon after Mass and community brunch. We will pray and eat meals together. Take advantage of our grounds and our beautiful chapel for one on one time with the Lord in prayer and continued discernment. You will hear more about the heart of FMC and learn about the practical details of being a foreign missionary with Family Missions Company. Please come with questions!
Interviews
Since, the Come & See is the last part of the application process for those discerning full-time missions, as a single or as a family, each applicant will have two interviews.
* Spouses will interview individually for the first interview and together for their second interview.
When to Begin Reaching Out
We recommend reaching out to FMC at least four weeks before the Come & See that you would like to attend. The application process involves several steps which need to be completed before arriving for the Come & See.
Come and See Costs
The fee is $150 per single adult or $300 per family (includes spouse and all children), which covers housing and meals during your stay.
For more information, send us a message from the contact page, just select Becoming a Full-Time Missionary and enter in your information. Or you  can reach the FMC Intake team at intaketeam@familymissioncompany.com or by phone at 337-893-6111.
Formation
Intake – Formation
Intake for 2021 is full.
Soon, we will begin the application process for those interested in discerning full-time missions with us.
&nbsp
Full time missionaries make a minimum two-year commitment. The missionary's first year of formation consists of:
Intake: 3 months of formation and training at our Big Woods mission base in Louisiana, including 3 weeks at our mission post in Mexico.
Intake: Two weeks in January at Big Woods after the Christmas break, before being sent out to your designated mission post for the first year.
The remaining 10-11 months of missionary life in your foreign mission post with a team of one or more other missionaries.
Missionaries undergoing formation enter fully into FMC's community life: living a simple life in humble accommodations, sharing meals in common, discipling others and being discipled, praying together and serving one another. Intake is a time of intense study, work, prayer and community life.
During your first year, you are assigned an experienced missionary who will journey with you, pray with you, counsel and encourage you to grow into the missionary God is calling you to be.
We strive to keep the cost of formation as low as possible. Intake Fees are adjusted as needed each year. The fees cover:
Accommodations and utilities
All meals in community
Tuition and training expenses
The 3 week Mission trip to Mexico (which includes the cost of travel and visas)
Staff
Other
For more information, go to our contact page and select Becoming a Full-Time Missionary and enter in your information. Or contact us at intaketeam@familymissioncompany.com or by phone at 337-893-6111.
FAQ
+

What does a mission team look like?
FMC has teams of single women and single men. A family, of itself, is a team. There are at least two men or women on a singles team. During Intake, new missionaries are assigned by FMC leadership to their first two year assigned mission post, along with mission partner(s). New missionaries commit to living and serving at this post through their initial two year commitment. After these first two years, missionaries may discern with their FMC point person and other mission partners about moving to a new post.
+

If I join FMC, where will I go?
There are several factors that go into the decision of where to send new missionaries. This decision is discerned by FMC leadership who under the guidance of the Holy Spirit, consider the dynamics of the teams, the openness to new missionaries by the local Bishop of that diocese, the needs of the presently established missions posts and the people they serve, the gifts and personalities of new missionaries, etc.
+

Does FMC offer health insurance to their missionaries?
No, currently we do not. However, healthcare in many of the countries where our missionaries currently serve are a fraction of the costs here in the States. Yet, as FMC continues to grow, we will find ourselves in countries where healthcare costs are higher. Even now, some missionaries have chosen to include health insurance in their budget for fundraising. There are several insurance options on the market specifically for missionaries who live a majority of their year in a foreign country.
+

How do full-time missionaries support themselves?
FMC missionaries work hard to raise funds through meeting face to face with family, friends, acquaintances and even strangers and inviting them into "the greatest and holiest duty of the Church" (Mission of the Redeemer, 63). The invitation is to become a mission partner, one who will support the missionary financially and prayerfully. The funds that they raise will go to supporting their life in missions: daily living expenses, ministries, alms, travel, etc.
The mission of the FMC missionary begins at home while fundraising, inviting them into this great calling and sharing with them the wonderful things God is doing through their support and in the missionaries of FMC. FMC provides the tools and resources to get you started with fundraising. If God has called you to foreign mission, He will provide.
+

What kind of people/qualifications does FMC desire in their aspiring missionaries?
We are looking for people who are completely in love with Jesus, faithful to the teachings of the Church, and docile to the promptings of the Holy Spirit. There are no educational requirements. Singles must be at least 18 years old and one year out of high school. Married couples must have been married for at least one year. Of course, children 17 and under are always welcome with their parents. Take a look at our
FMC Charisms
to see what FMC missionaries are striving for.
+

What is the time commitment?
FMC requires a two year commitment for new missionaries. This commitment begins on the first day new missionaries arrive for Intake. We hope that all of our missionaries will embrace missions as a lifelong vocation!
+

What does training look like?
While we consider your first year, a year of formation and training, all FMC missionaries undergo a three month intensive training program called Intake. Intake takes place at Big Woods Mission in Louisiana, usually from September to December, followed by one month for Christmas break and two more weeks in January. All of new missionaries live together in community, along with our Directors and other experienced FMC missionaries for these months, studying, praying, sharing and serving. We study Scripture, Papal Encyclicals, the Catechism, Vatican II documents, and other texts to understand the Church's teaching about mission and incorporate this learning into our life of service. We pray together in community and individually every day. We eat together, and learn to live in missionary community. We participate in outreach and service to the poor here in Louisiana, and on a three week mission trip to Mexico in November. The cost of Intake covers food and housing during your time here. Please call the office for details. (We have seen the LORD always provides the resources necessary for those He is calling. We would be happy assist and coach you in raising the funds for Intake.)
+

How do I become a full-time missionary? How do we become a full-time missionary family?
Whether you are a lay Catholic single or family, Family Missions Company is excited to have the opportunity to discern with you about becoming a full-time missionary or missionary family. Take it to prayer and spend time discerning if God is calling you to this unique life of mission (see Discernment Resources).
For more information, send us a message from the contact page, just select Becoming a Full-Time Missionary and enter in your information. Or you  can reach the FMC Intake team at intaketeam@familymissioncompany.com or by phone at 337-893-6111.
Contact Us
Send us a message here (Select Becoming a Full-Time Missionary and enter in your information). Or email us at intaketeam@familymissioncompany.com or call us at 337-893-6111.