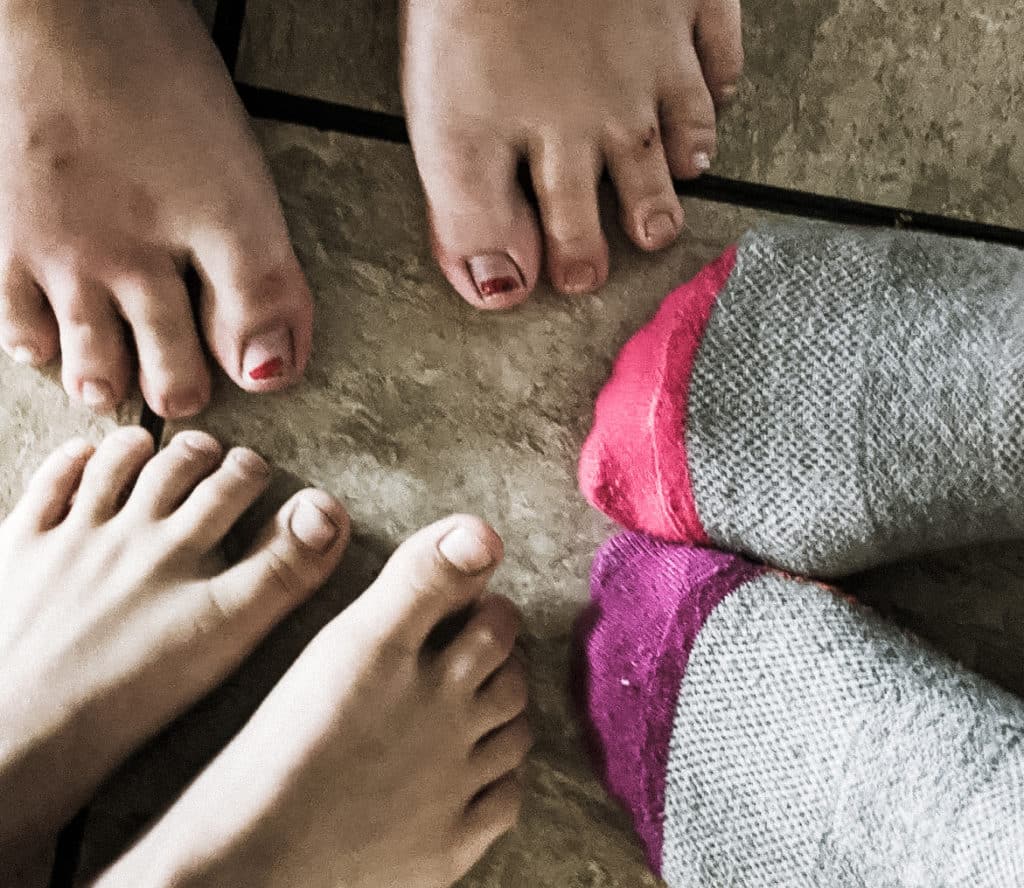 Beautiful Feet
Missionary kid Josephine Glafcke shared these insights after returning from Haiti last year.
"How beautiful are the feet of the ones who bring good news!" (Romans 10:15)
This has always been one of my favorite Bible verses because it doesn't specify if the feet are old or young, clean or dirty, what color they are. They are just beautiful, and why?
Because they bring the Good News!
We as missionaries are bringing the Good News all over the earth and sometimes our feet are not the cleanest or the prettiest, but what does the Bible say about that?
They are beautiful!
I've always loved to run around barefoot, and my friends at Aquinas Academy can hold witness to the many soccer games where I would kick off my flats and get serious.
My Uncle Omar also knows about that one soccer game in our backyard in Sussex, where I played barefoot and lost half of my big toenail. I love my feet! I love to let them breathe and honestly, I take my shoes off at school under my desk because its just too hot!
When we are missionaries I think about feet a lot. It's funny, but true when we went to Haiti many kids didn't have shoes, ever!
Their feet were always dirty and calloused from running around and being outside. Naturally, living in Haiti and climbing up and down the mountain daily, I broke my sandals and followed their example of running around barefoot. Soon enough my feet became just as dirty and tough. I remember to this day all our friends who helped us in Haiti and helped me get new sandals! They all were a huge part of our mission in Haiti.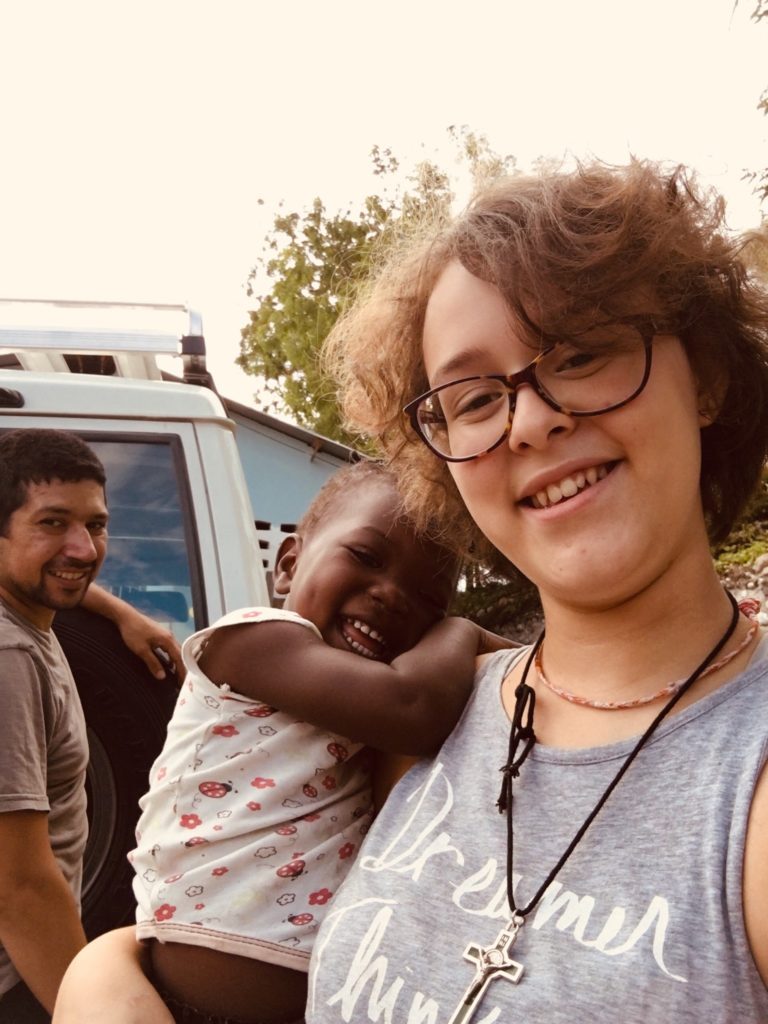 Back in the U.S. at our new public school, I was in shock—so many different shoes: Vans, Nike, Adidas, Converse, and so much more. I felt out of place with my Old Navy clearance sneakers. The kids there always wore a different pair of shoes each day and were constantly talking about buying new ones.
This came as some immediate culture shock with our American way of mine, more, and that will make me happy. So many kids here are all looking for the things that would make them happy, and they search for that in the stuff they buy. I knew what would really make them happy: Jesus!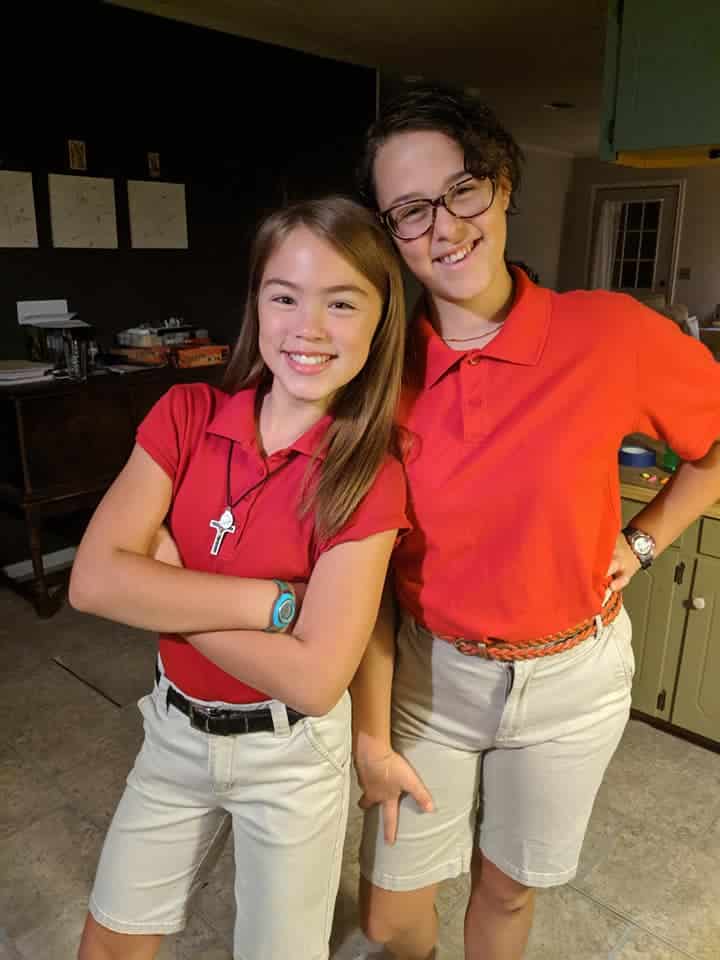 My first time I could evangelize was to my friend, Karly. She said she was Catholic and she went to mass every Sunday, but she was constantly swearing (a common habit of many of the kids at school). I was, and still am, trying to break her of this habit.
One day I told her she needed to go to confession. Karly got all serious about it and said she would that Thursday. She then proceeded to come up with better words to use such as "fudge" and "snicker doodle." She still occasionally slips up, but we're trying together to get rid of the habit. It's these little ways, as St. Teresa would say, of how God is working here in Abbeville.
Remember God works in mysterious ways, even through our feet! Follow the path that the Lord is calling you on and you can't go wrong!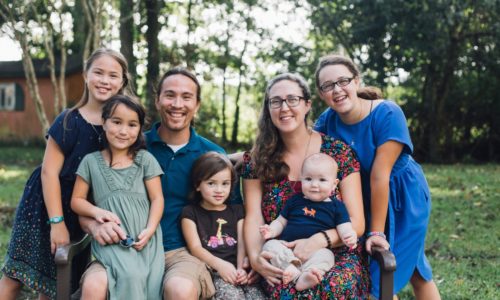 Comments are closed