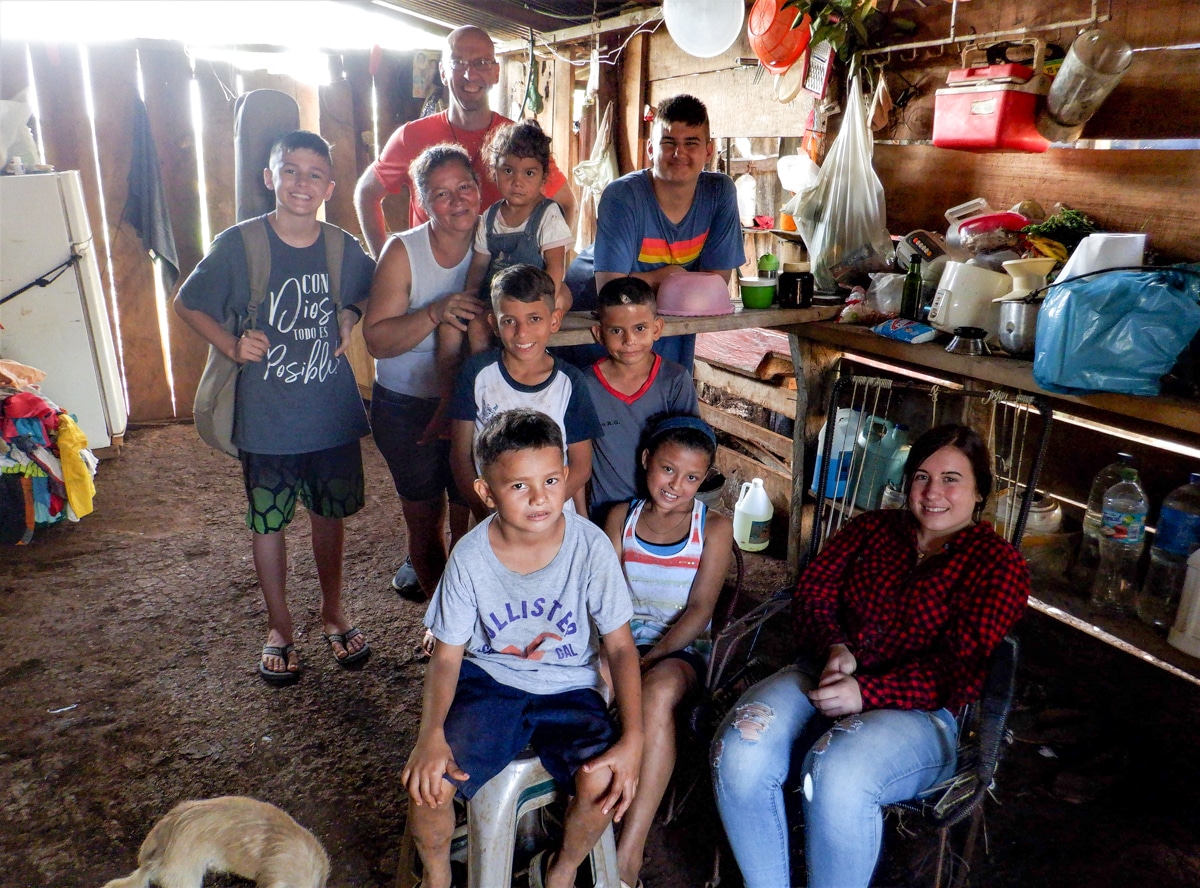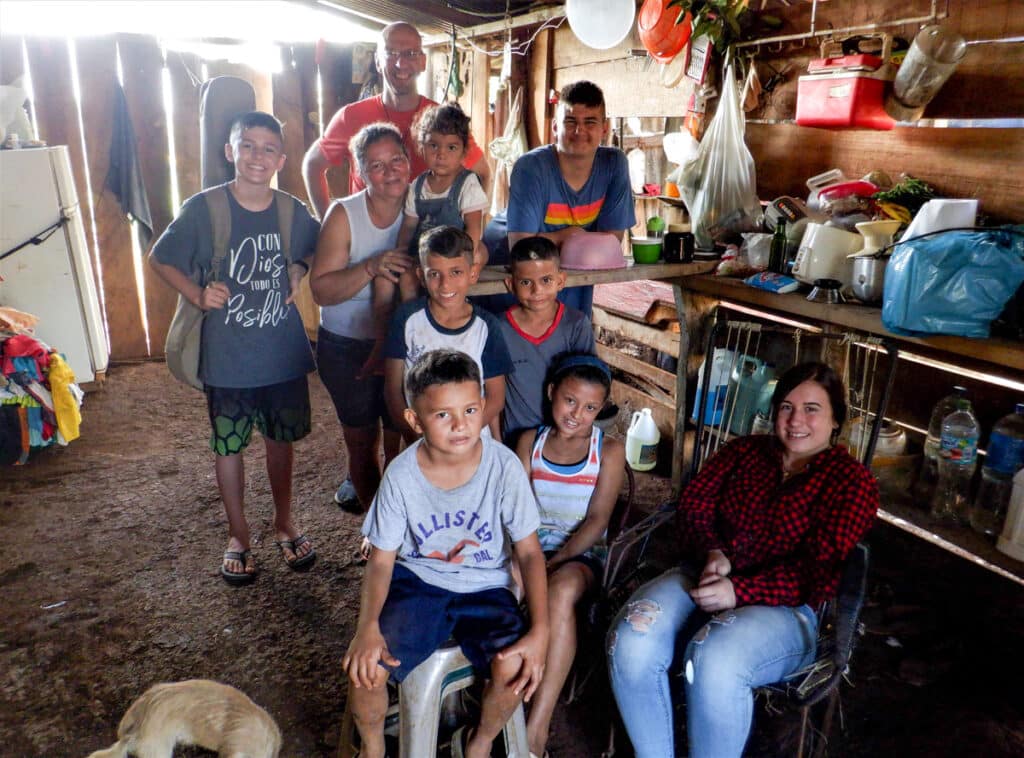 Celebrating the One Who Brings Hope
Soon after we arrived in Costa Rica people began petitioning us for help with various programs aimed at serving the underprivileged. Despite our love for the poor, we felt unqualified to determine which of these initiatives were legit. When we went to the parish priest for help he informed us of a well-established church program which provides people who have extra resources with the opportunity to share what they have with those in need. When we told Father that we wanted to participate he gladly gave us a list of families who had been waiting for help.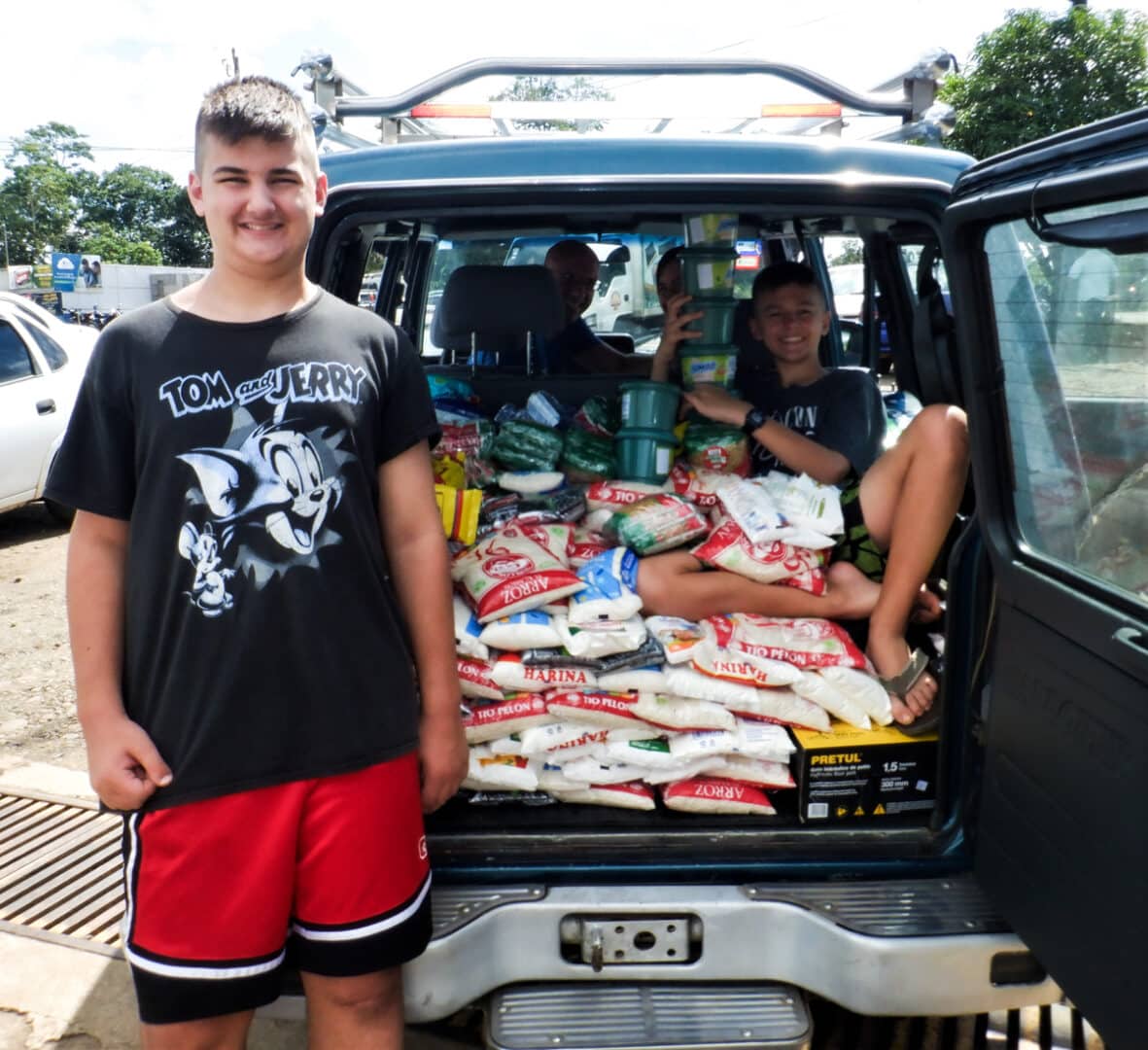 We went to several houses on Christmas Eve to deliver diarios—packages of household necessities including rice, flour, beans, tuna fish, oatmeal, oil, salt, sugar, coffee, soap, toothpaste, and toilet paper. At each home, we read the story of Jesus' birth, sang Latin American Christmas carols, and prayed for their particular needs.
In between visits our family talked about what else we could do for the families with large numbers of kids. Everyone knows that kids like getting presents at Christmas time, and we're certainly not against buying gifts, but for some reason it seemed like we were supposed to do something different. As we prayed, we felt inspired to make birthday cakes for baby Jesus. On Christmas morning we returned to three of the houses that we had visited the previous day. We reminded them of Jesus' birthday, sang "Happy Birthday" to honor Our King, and then left them with a sweet treat to enjoy sometime later that day. It really blessed me to see that all three of these families were cooking the rice and beans that we had previously delivered.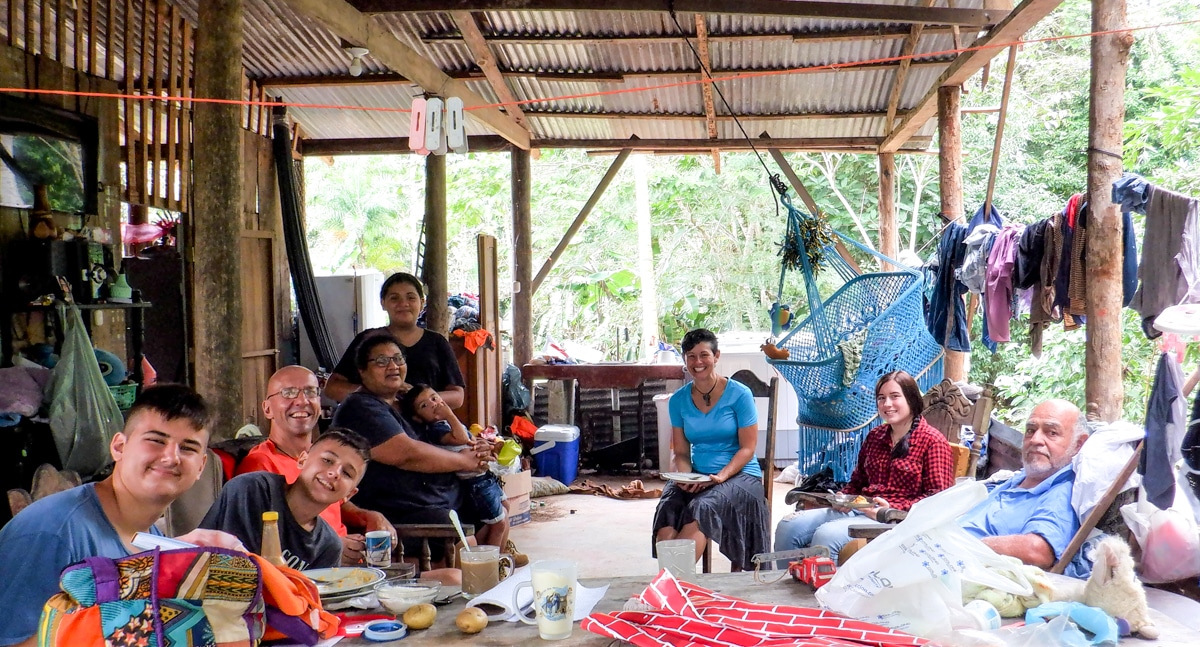 Each family that we visited had a uniquely devastating story. There is a man named Marco who for decades supported his family as a woodworker. Although he was never too proud to take any job that came along, his specialty was finely crafted pieces of artwork. The year 2020 was difficult because of the pandemic, but they managed. In 2021, however, everything came to a grinding halt when Marco suffered a debilitating stroke. 
After months of hard work, he's now able to move his right arm and leg, but has little strength. He's trying to learn how to hold the woodworking tools in his left hand but has little hope that he'll ever be able to support his family again. In addition to his wife and two children, Marco also has grandchildren who depend on him. We left with them an image of Jesus that one of our mission partners painted. Marco's wife loves the image so much that she immediately propped it up on the top shelf of the console which holds all of their most valuable possessions.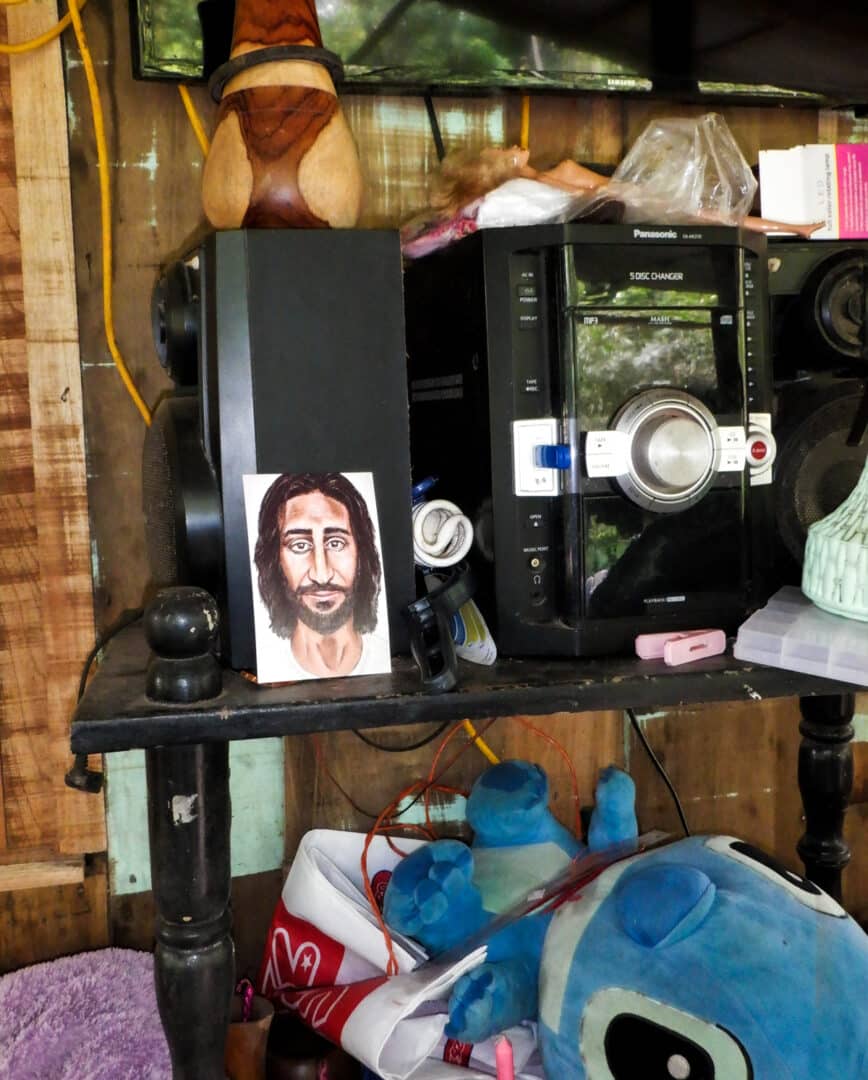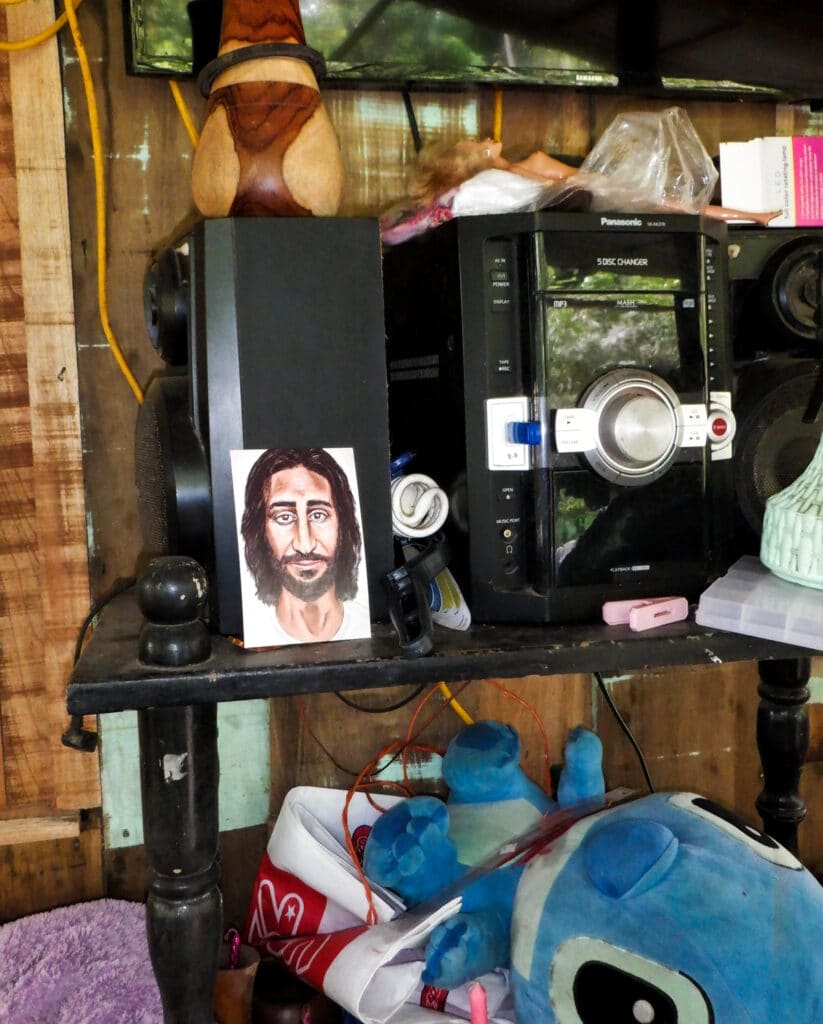 At another home, we met a wonderful woman who had little kids running in and out of the doors and all around the yard. The older ones were busy doing chores. When we asked which ones are hers she just smiled. She was joyful and kind, even when the kids did things that might have caused others to be annoyed or embarrassed. 
As we were praying for this family we asked the Lord to provide them with all they need and to help each one of them grow in their faith. When we were done praying for her family she politely pointed out that she is blessed beyond measure and asked if we could pray for those who are really poor. "Look at everything I have to be grateful for," she said with a huge smile hugging one of the little kids by her side, "there are so many people who are really suffering, but we're doing good. We have each other and we all know that Jesus loves us." 
As I watched smiles come over the kids' faces my eyes welled up with tears. "You're right," was all I could say, "you're really blessed!" When we sang The Little Drummer Boy one of the children accompanied Chris with his drum, which was perfect! When we returned on Christmas morning with a yummy homemade cake covered in green frosting and sprinkles, the kids yelped with excitement. The joy I felt seeing their precious smiles was greater than anything I have ever felt opening a wrapped gift from underneath the Christmas tree!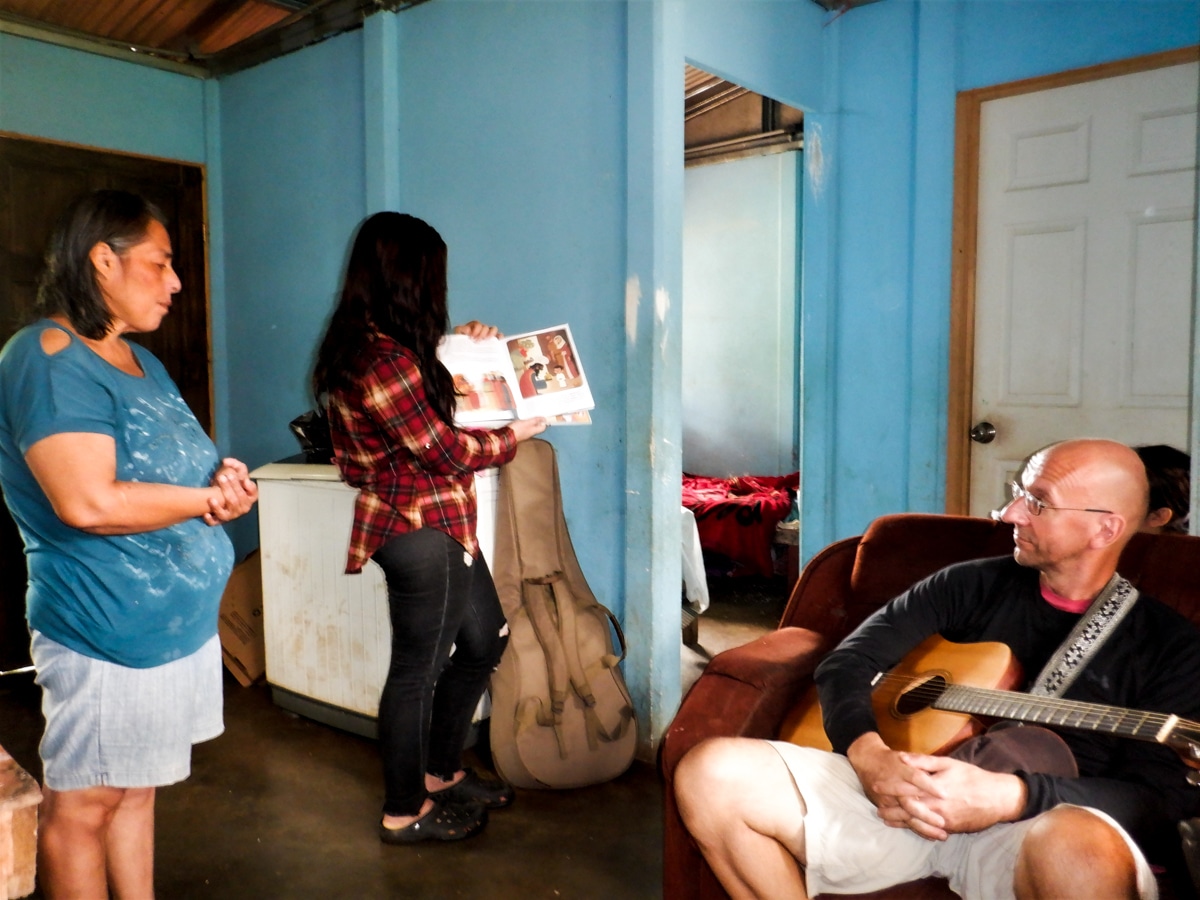 We visited a woman on our list who lives in a rough part of town, but thankfully the police were able to escort us to her home. As she explained her situation she just kept crying and asking for prayers. She said that she has struggled to survive these last few years because she's slowly losing her vision and can no longer work; however, she was managing to get by until her adult daughter left her two granddaughters with her and disappeared. "I can barely take care of myself," she kept repeating, "how am I supposed to take care of them too?" While we were there she called her daughter, but nobody answered. "I was hoping she'd come back for Christmas," she said weeping.
After singing, reading the nativity story, and praying for the reunification of this broken family, the grandmother quietly asked if we might be able to bring a little gift for each of her granddaughters so that Christmas wasn't quite so terrible for them. All praise be to God, we were able to get the older girl an adult coloring book and a set of colored pencils, and a pony playset for the younger girl.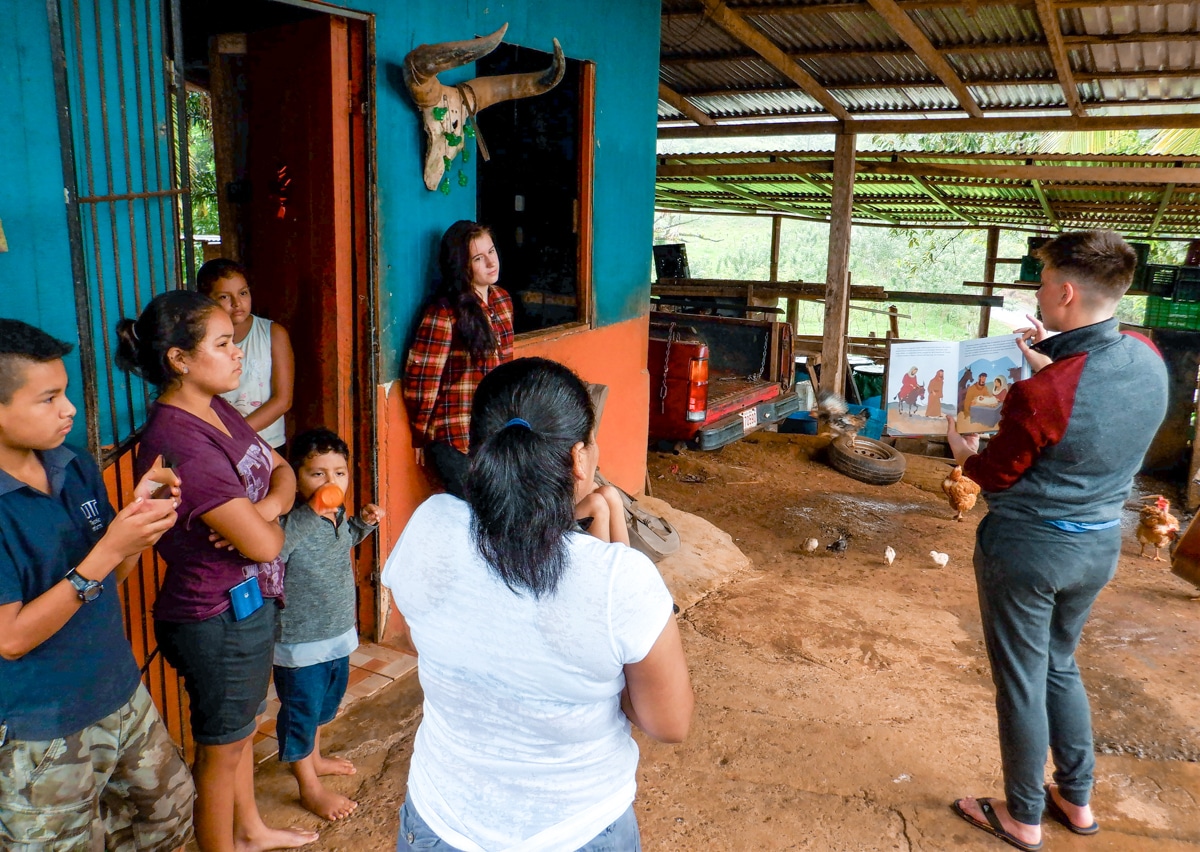 Another family that we visited was desperately in need of Christmas cheer as they're actively grieving the loss of their dad who recently died of Covid at the age of 36.
Although it was heartbreaking to step into each of these families' situations, we were grateful for the opportunity to share Jesus' love with them at such an important time of year. We plan on returning to some of these homes and look forward to all the others we'll meet through this outreach program.
I hope you had a wonderfully blessed Christmas!