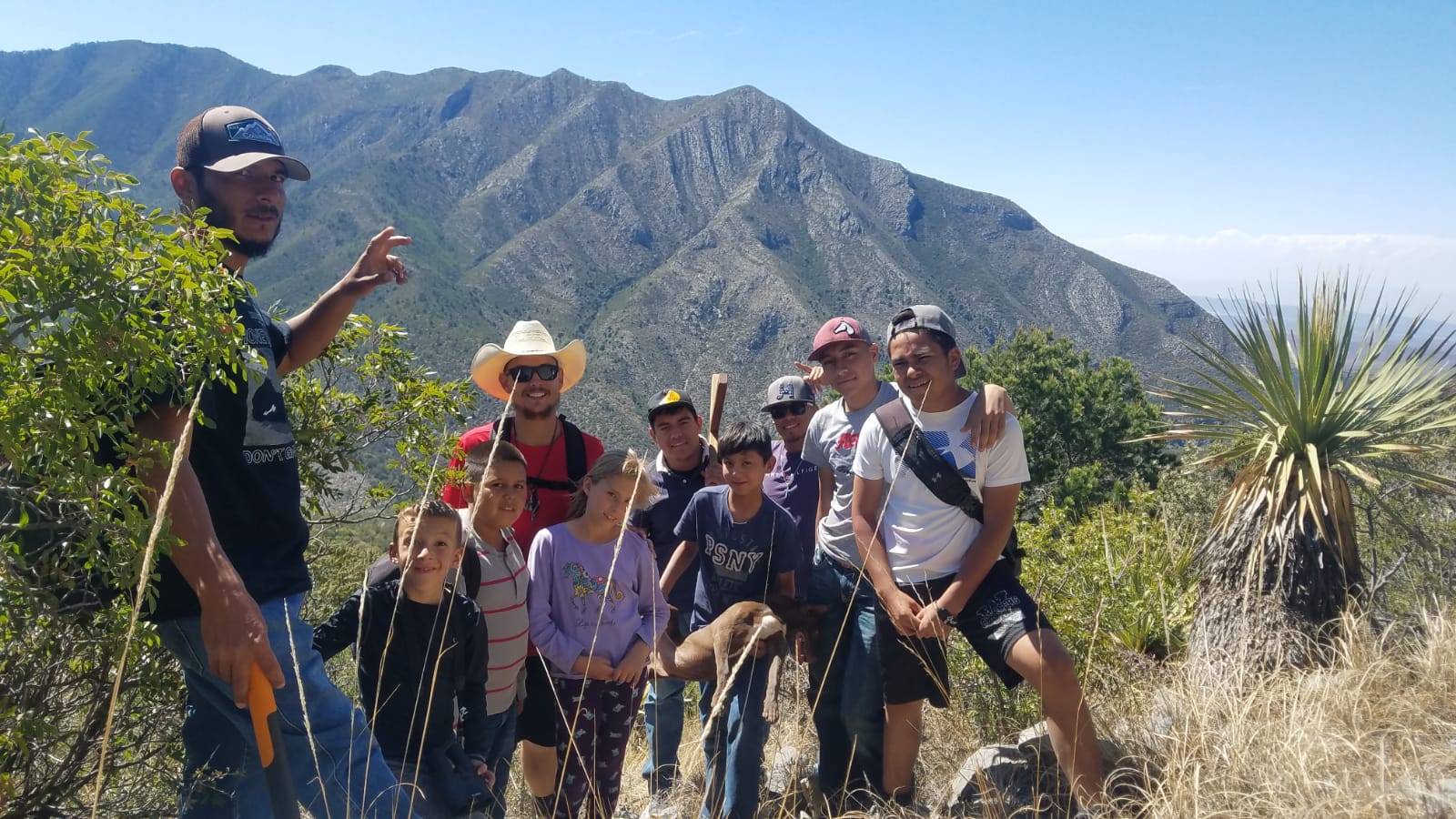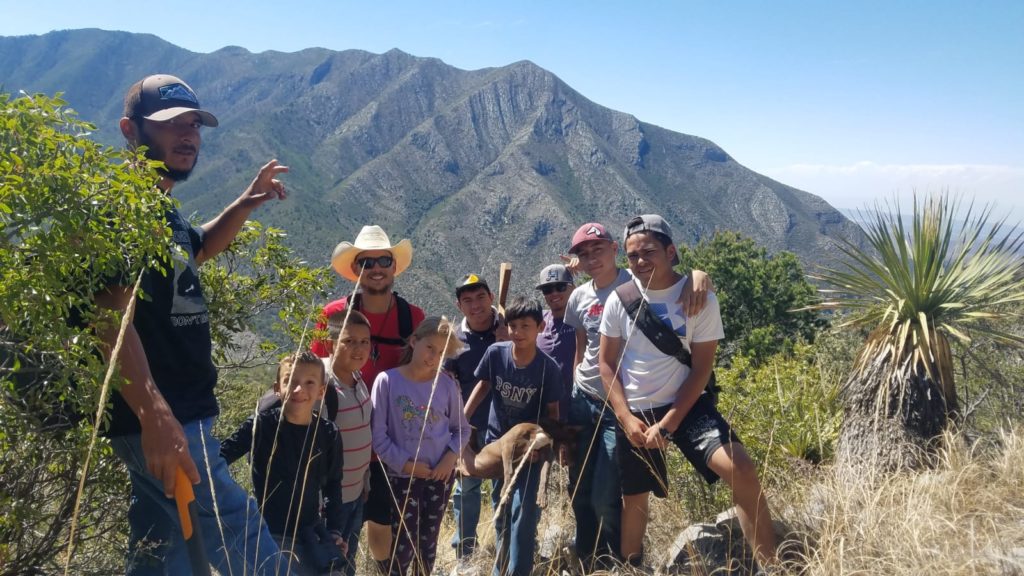 COVID Campout
We arrived back in General Cepeda, Mexico the week the church closed its doors. All formal ministry had been put on pause. Masks began being donned and signs referring to COVID-19 and how to take precautions were posted.
We began to visit with our fellow missionaries, the Nice Family, at a place they use often to unwind, pray, play, ride horses, and make food over the fire. We soon met a number of local teenage boys who the Nice family had introduced us to that would also be at the huerta (farm) pasturing their sheep, riding horses with the Nice kids, and occasionally breaking bread with the Nice family. With not a lot going on, we frequent the huerta to visit and let all our missionary kids play with each other as their energy levels seem to grow being cooped up!
We converse with the young men about our faith and share our testimonies with the boys. We speak of the importance of the spiritual life, especially prayer, and the fact that God is primary in this life. In turn, we learn proper Spanish pronunciation and new words from the young men, who freely offer us correction. We talk about whatever is going on in their lives and ours.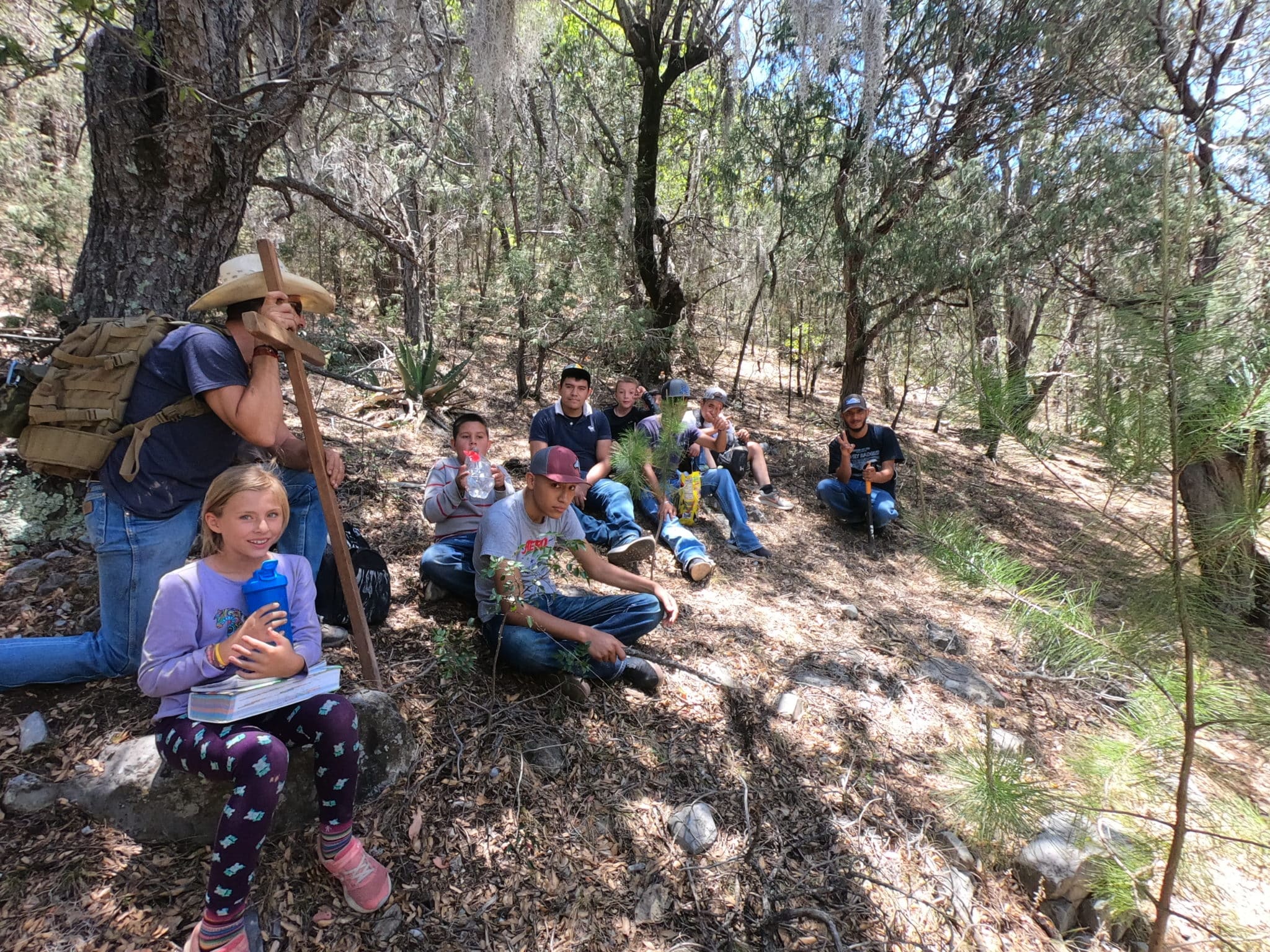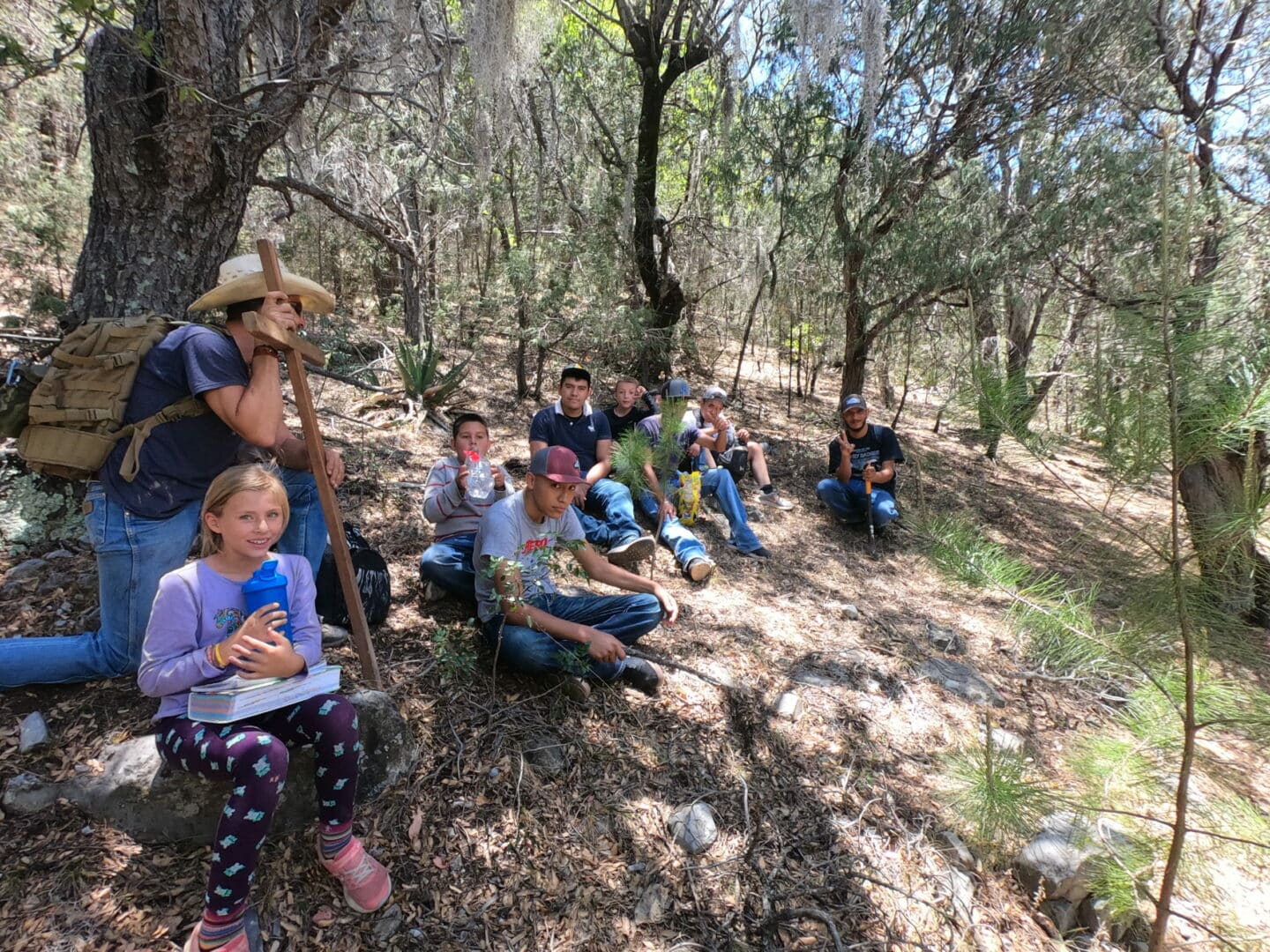 My missionary brother Jeremy Nice mentioned to me that he would like to take our new teenage friends to the mountains (about 15 miles away) and campout sometime. He asked if I would be interested. I said, "Absolutely! Just let me know when so we can plan ahead a bit. Maybe after the pandemic?"
Two days later we were out at the farm in the morning and he asked if I could do the campout that day! "I'm willing but let me check with my wife first. When would we leave?" I asked. "In about three hours," he said. LOL.
We got permission from our wives and Jeremy went to get permission from one of the younger boy's parents and I went to buy some food to cook for dinner and breakfast the next day. Mid-afternoon, we threw everything in the car—sleeping bags, water, food, a whole bunch of chips and cookies—and headed for the mountains.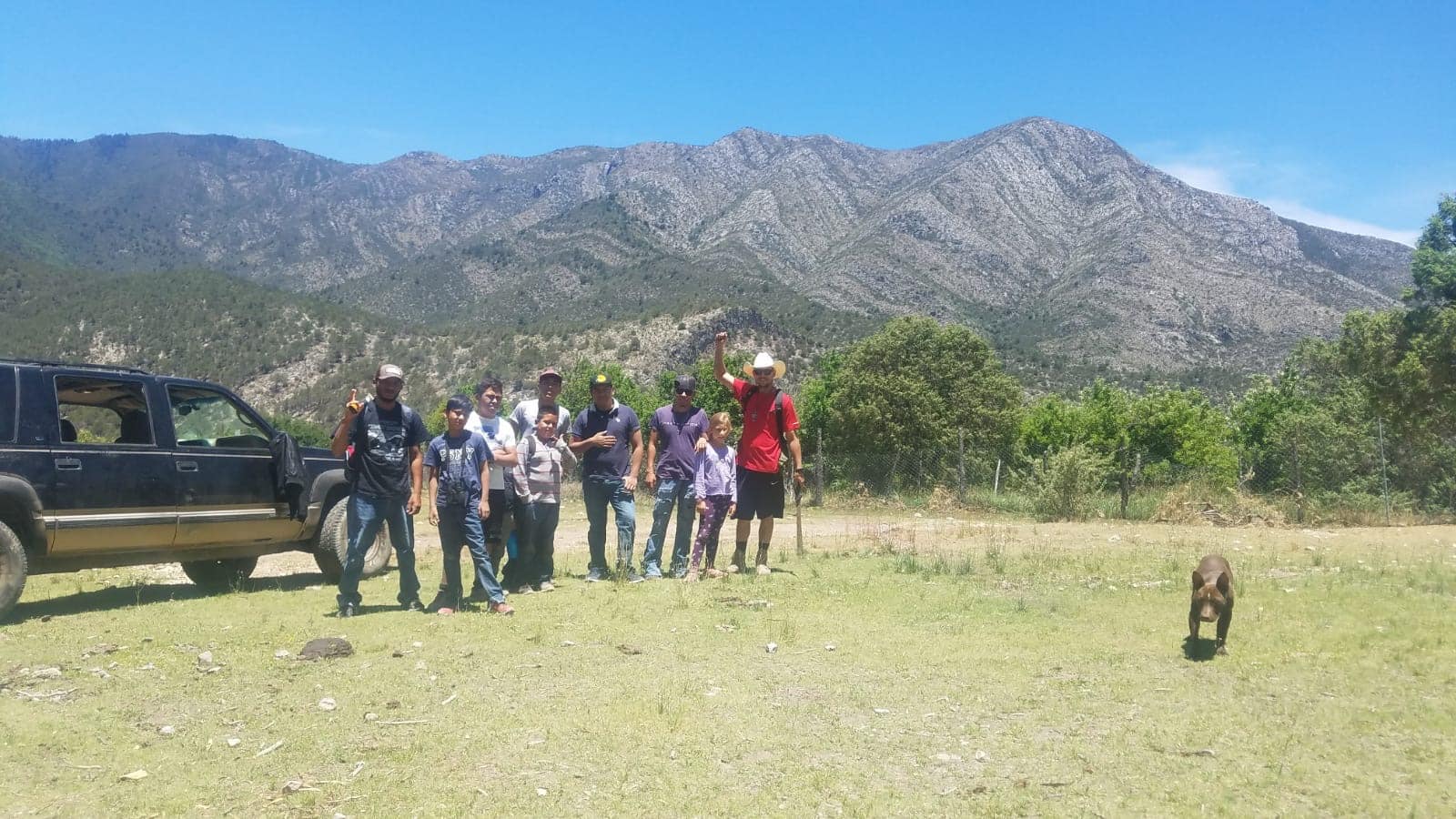 Though our general destination was only 15 miles away, we drove for about 80 minutes—60 of those being on a windy dirt road. As we ascended into the mountains, we had no exact idea of where we would stay. We entered the ejido (small village) named "La Casita" and began to recon the area to set up camp.
We sought out a few places and asked God for guidance and St. Anthony's intercession. We saw an older lady named Doña Agostina who looked very strong for her age and asked her permission to stay on what seemed to be her land. She was so excited to see us and greeted us with a huge smile and welcomed us to our "casa grandote" as she opened her arms up and to the mountains. We prayed with her before going to set up our spot and start a fire.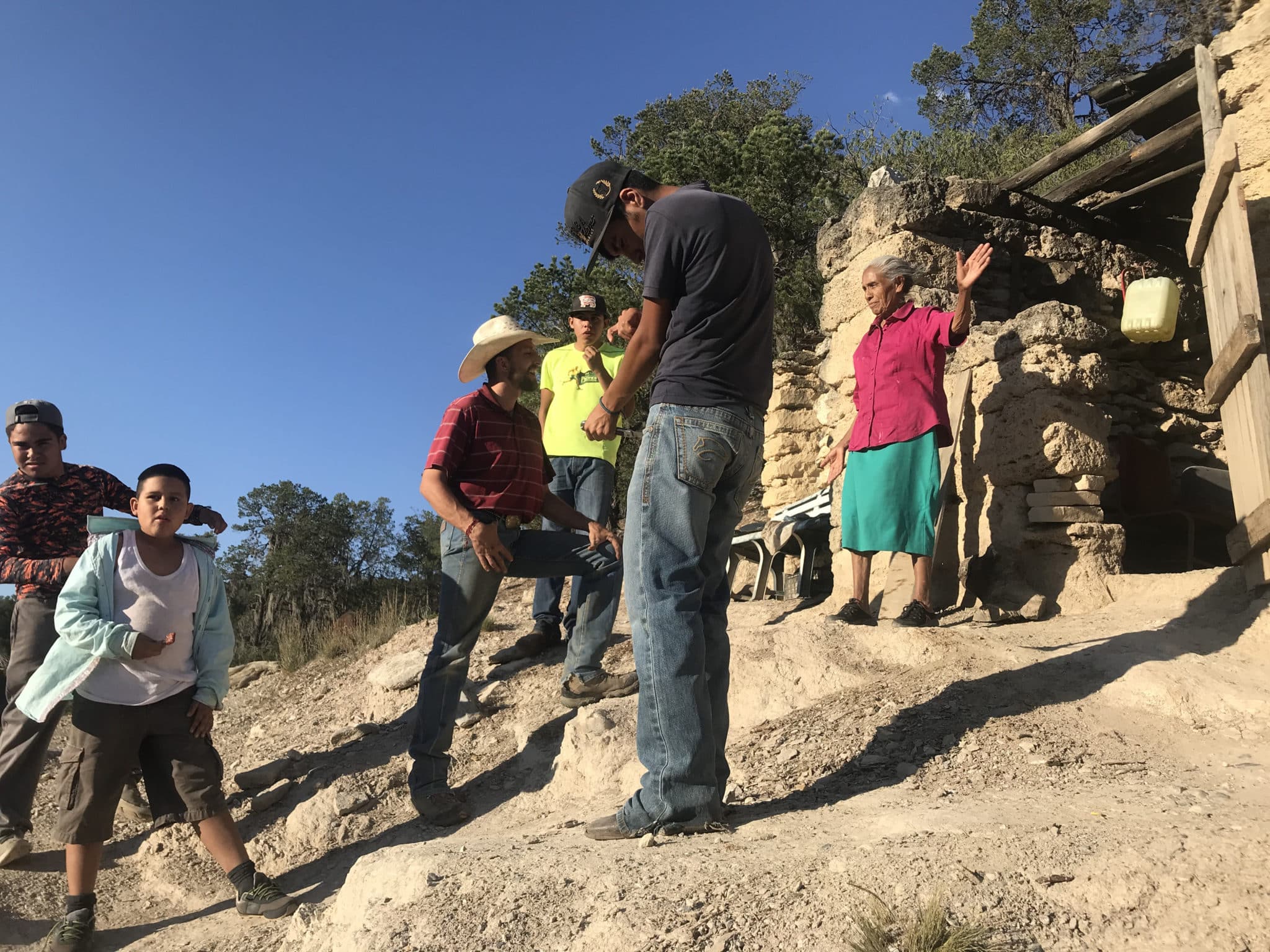 It just so happened there was a stream coming down the mountain and a pool of water to jump in or bathe, which I'm sure is also used to water their animals. It was a perfect place, as if God led us right there. Because all obligations were put on hold by the pandemic, such a spontaneous trip was possible.
The first time we went with four boys, two pairs of brothers. We hiked a bit, jumped in the ice cold shallow pool of water, and gathered around a fire and gave it our best shot at singing some praise songs in Spanish to the guitar. We shared stories from the Bible and spoke of Christ's love for us.
We asked the boys their dreams and what they want to be and why. We encouraged them to pray and invite God into their life plans and let them know God has a specific plan for their lives. We asked one of them to read Psalm 139 aloud to the rest of us.
We woke up and ate breakfast and hiked around a little bit, but not as much as we would have liked. We had to return home around midday. After unpacking, Jeremy informed me that other boys came around that evening to the farm and were asking when we would go again.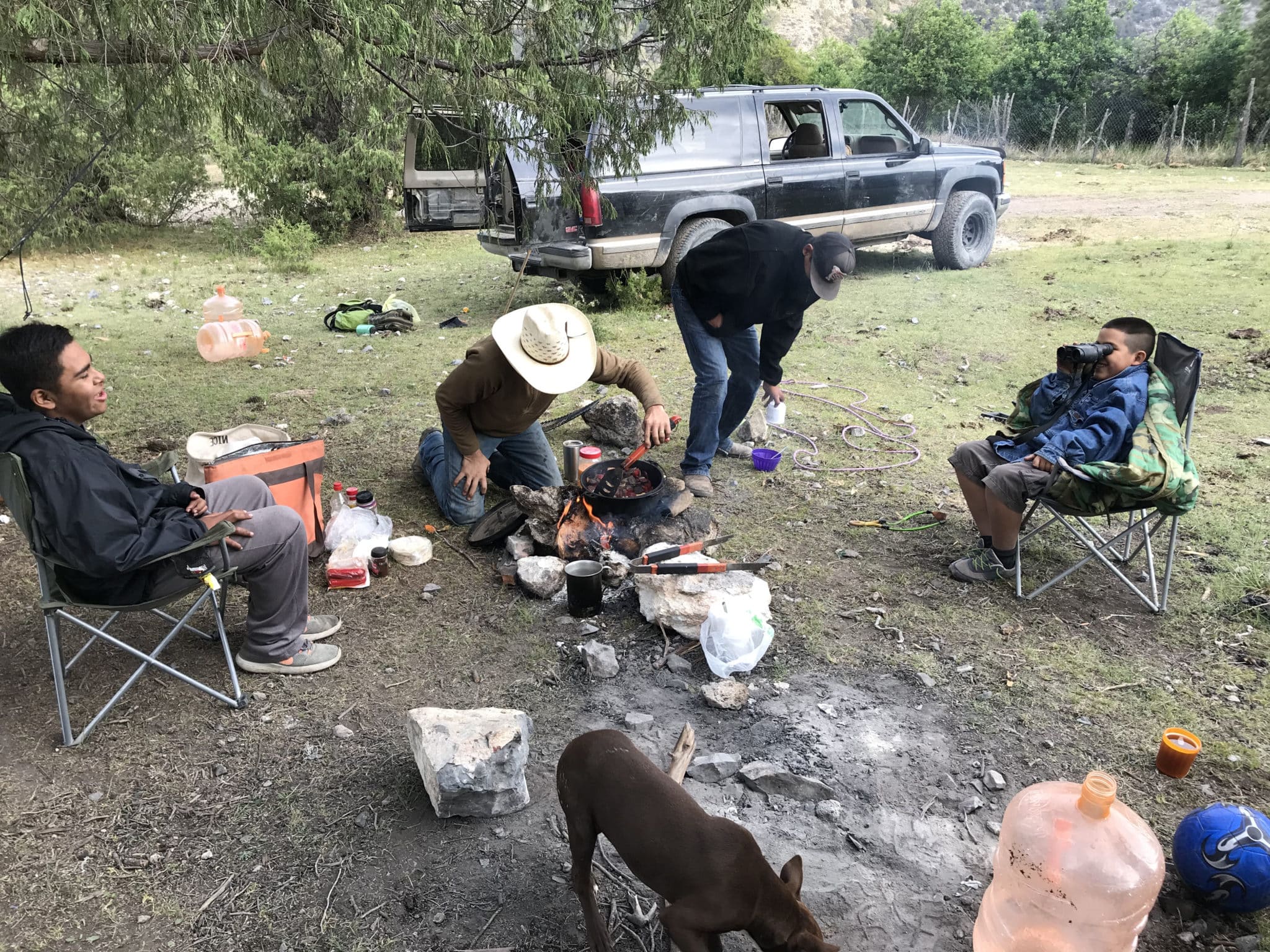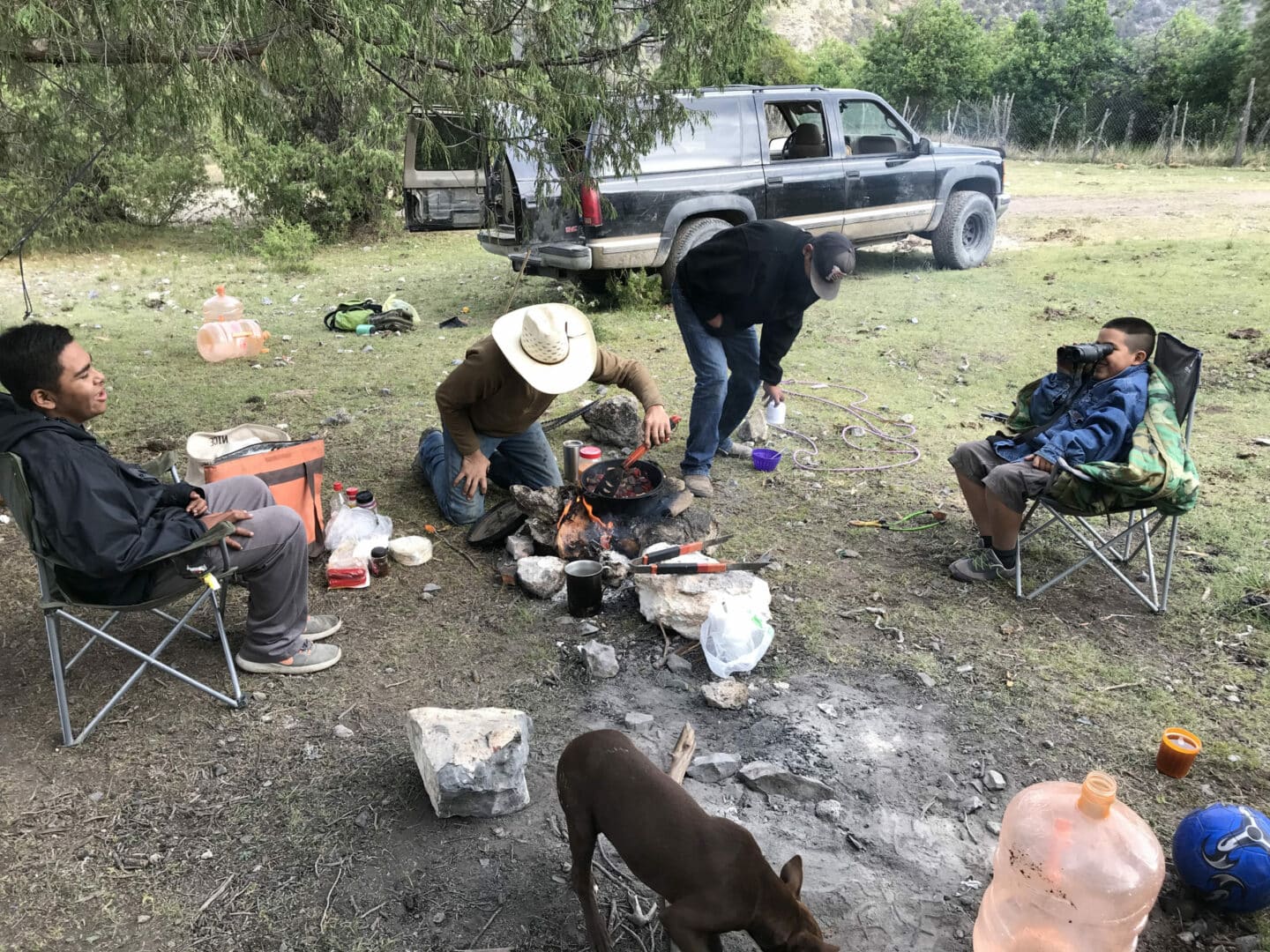 We went again a week later; this time with Alejandro, another man of God whom Jeremy has been journeying with for almost two years now. We thought he would have a positive impact on the boys because he is strong in his faith and well formed.
Also three new teens came and one of the other boys could not make it this time around. Add in Jeremy's oldest two children Jaylyn and Lincoln. There were 11 of us and a dog packed into the Suburban and heading out again for another 24 hours of adventure, prayer, tons of sugary snacks and good food!
When we arrived and opened the back doors the sleeping bags spilled out. The boys jumped in the pool of water first thing! Soon after we left our campsite to climb one of the mountains around us. We left with bibles in our bags to have a desert day in the mountains. Some of the boys had never climbed a mountain before and there were a lot of sticky trees and spiny brush towards the top that we really had to work through.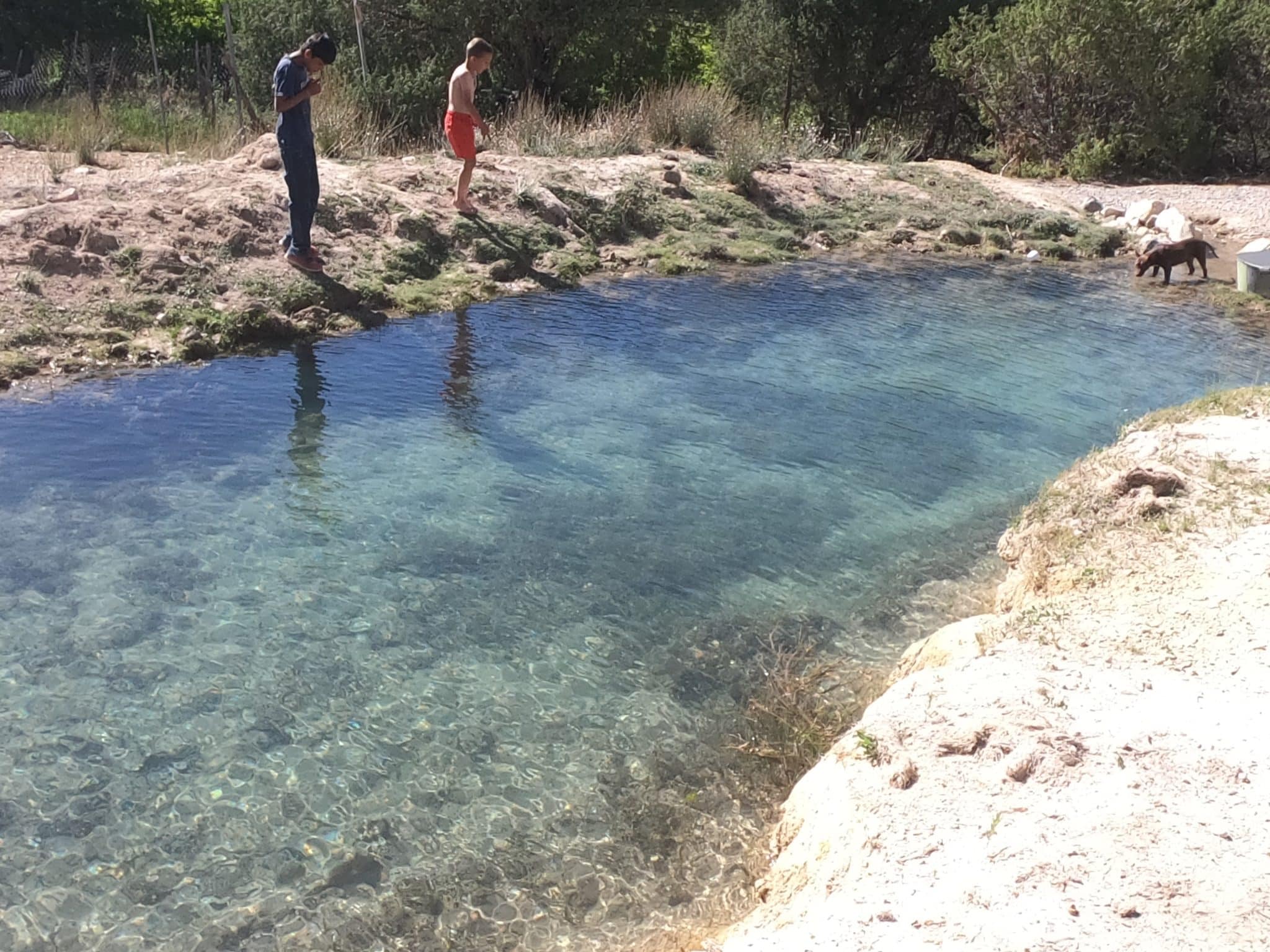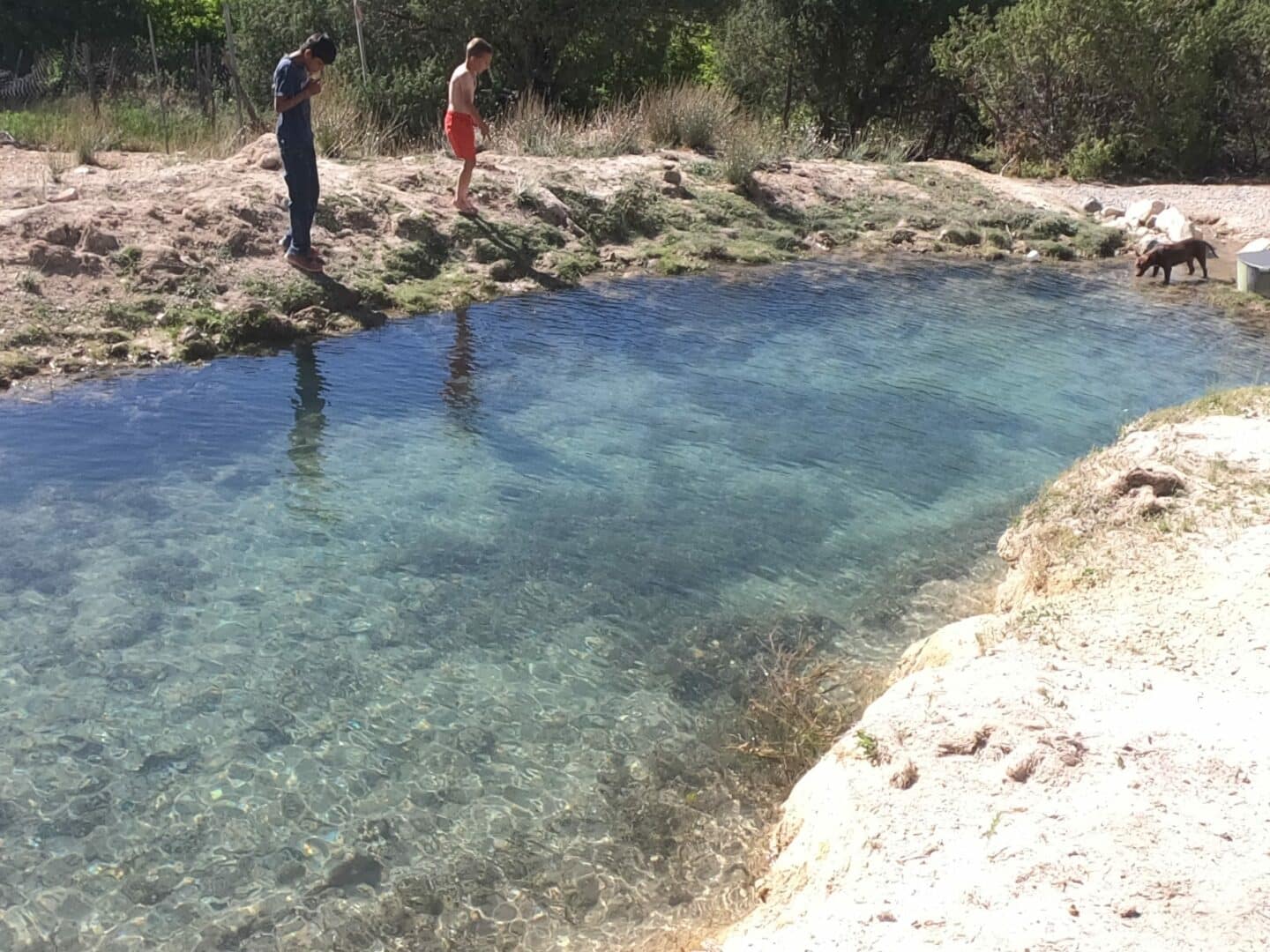 Once we got to the top and everyone's water was gone we split up to pray with our bible for an hour and listen to God. The psalm prayer in the Liturgy of the Hours for that Friday really jumped out at me: "Grant that those who labor for you may trust not in their own work but in your help."
It's easy for me to get frustrated when things aren't going according to my unwritten plan in my head, but despite that to trust God in his ways, and that in the spontaneity he can work. Our God who brought the chaos into cosmos is perfect order Jesus who is the author of order appears also to be a master of improv, he was perfectly in union with the Holy Spirit and when we are able to live in to that union with the Holy Spirit then our spontaneous outings can become perfectly ordered, or as you may hear it often stated perfectly imperfect.
Trust not in your plan but in God. Trust he will come through in your weakness to give you strength, trust that he will make all things work for your good and for the good of those who love him, according to HIS PURPOSE, and His purpose is to make us saints! To save us from our sinful nature that we may reign victorious with him for eternity!
The boys had many questions ranging from moral topics like is this or that sinful, to who is the Trinity, which Jeremy and I could only poorly understand the question at times and attempt to answer in our limited Spanish. This time our friend Alejandro was there to explain and answer their questions with more clarity. Did I mention that in our weakness he makes us strong?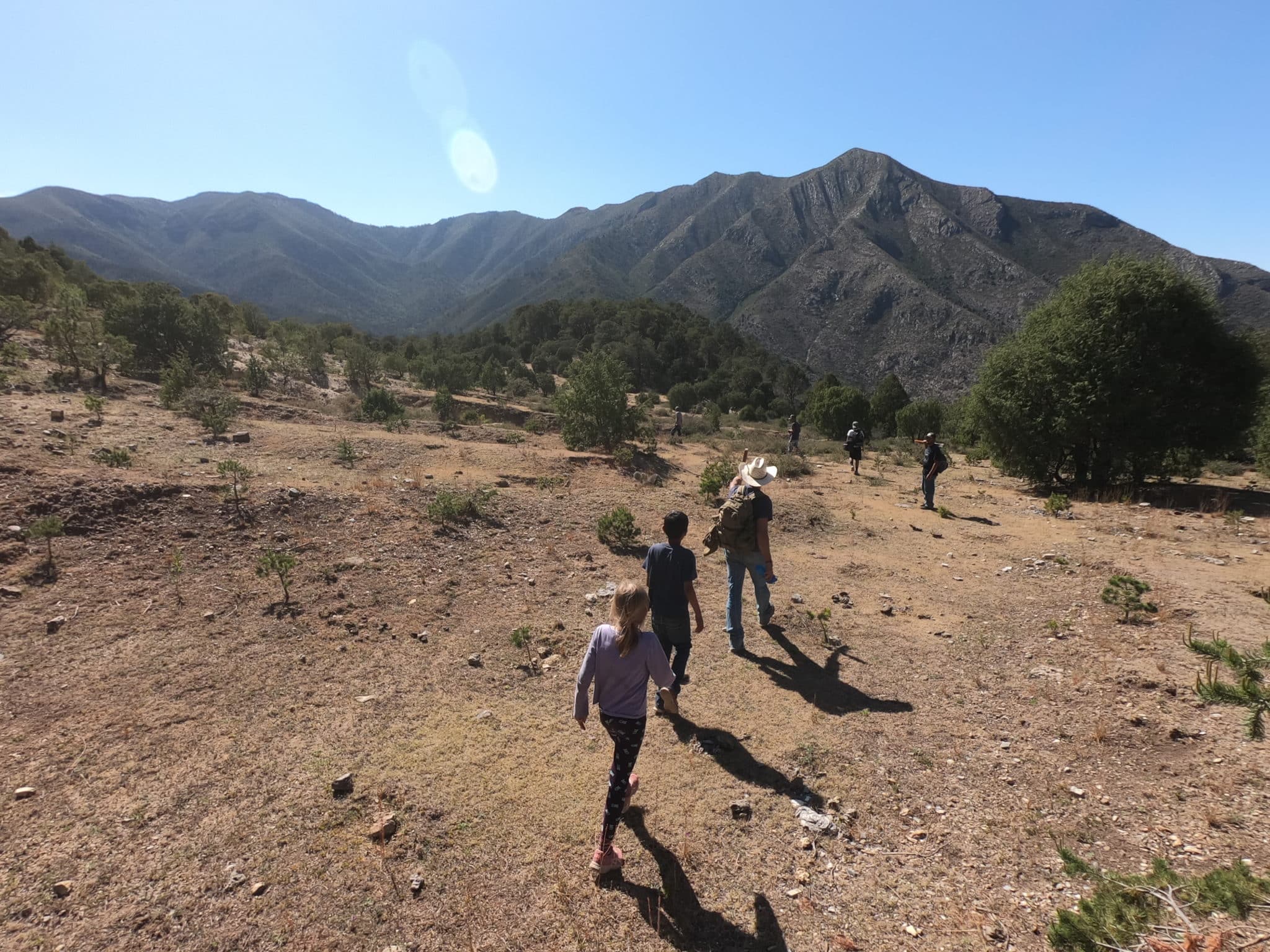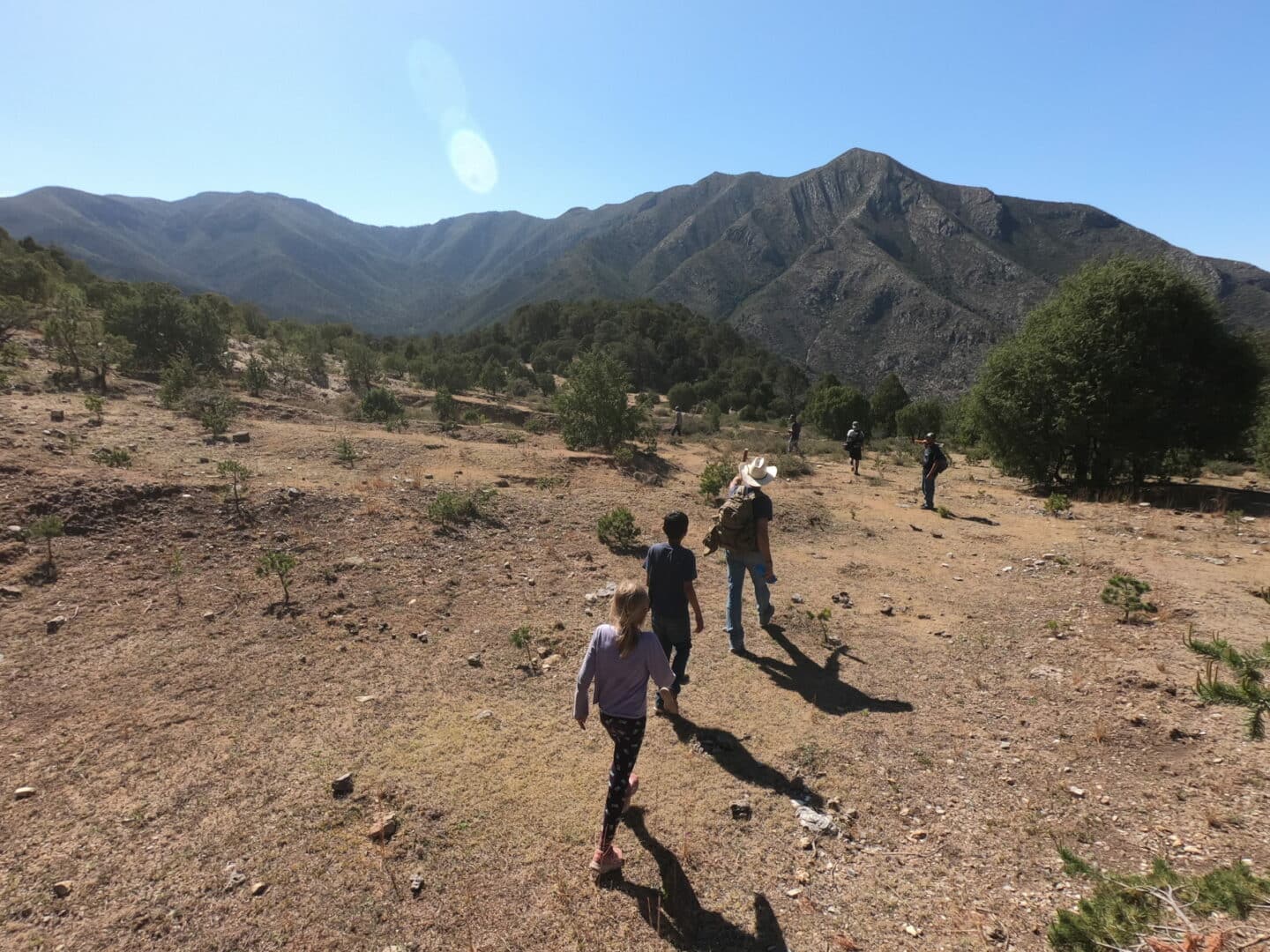 I'm not going to lie: when I think of the word "ministry," I think of getting permission from my pastor and some formal gathering in a space provided by the Church or some super planned retreat that is really stressful and at times makes me feel a bit ingenuine. But this experience came about so naturally that it changed the way I think of ministry.
I heard somewhere that many of the accomplishments of the saints, like starting ministries and organizations, hospitals, schools, and orphanages, didn't start with the saint saying "I'm going to do all these things" but they came about because they first had a living relationship with a person named Jesus Christ! Relationship is and always should be the beginning of any ministry whether it is super planned out or spontaneous! Jesus Christ be praised!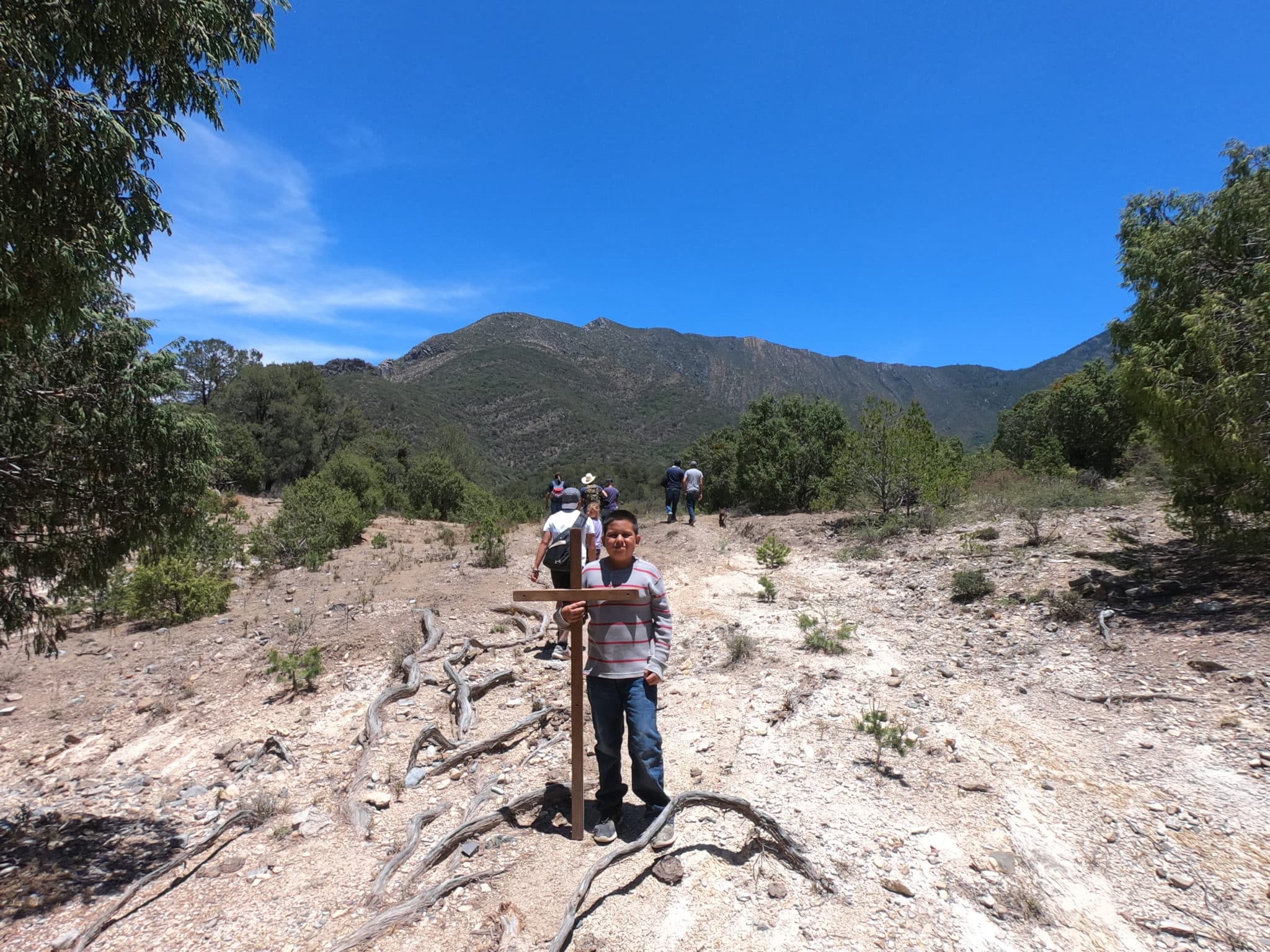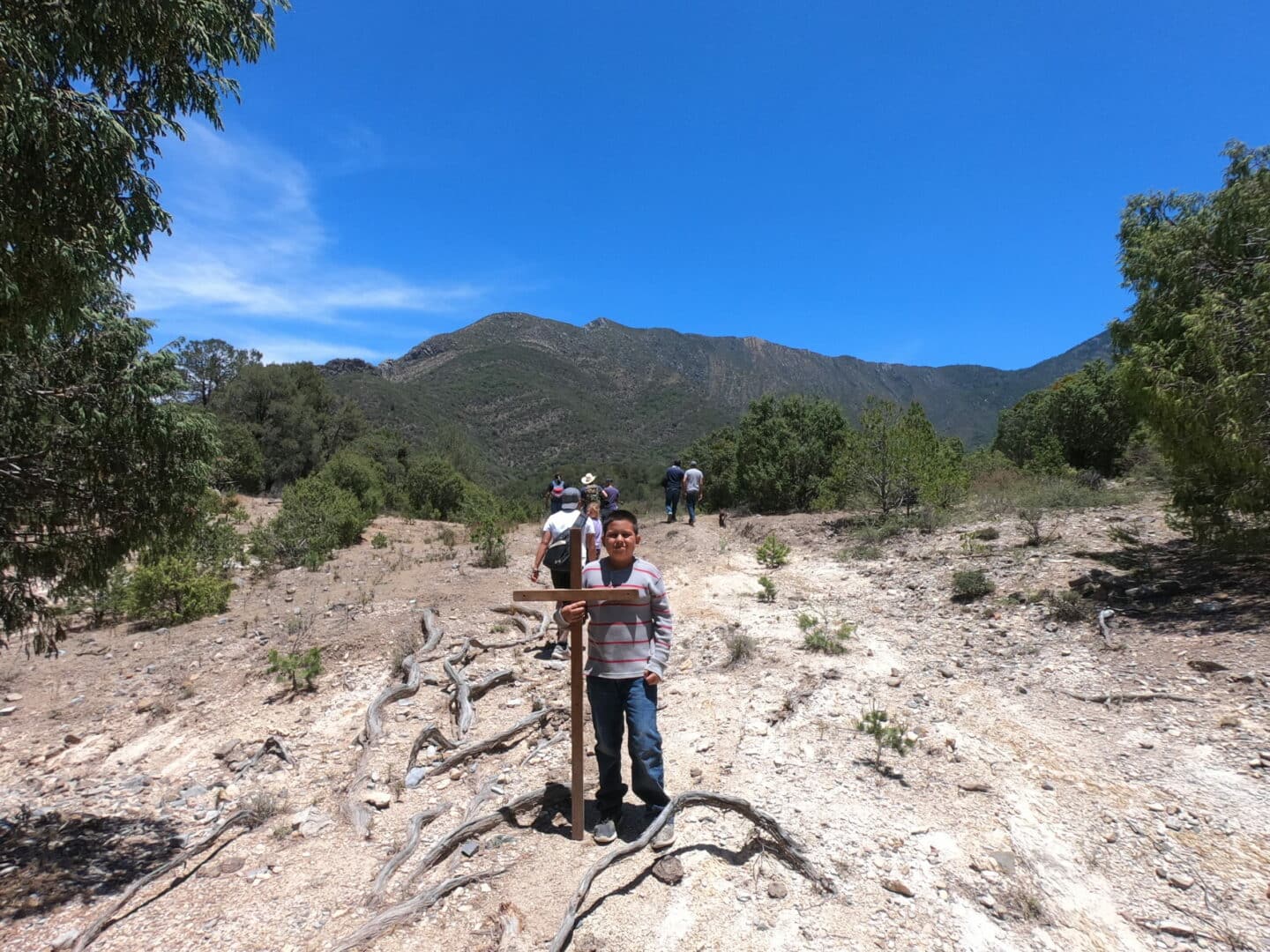 Here are some thoughts from others on the trip:
FMC missionary Jeremy Nice: 
I am grateful Isaac took the time to capture and document this experience. The boys we are journeying with are good young men with great hearts, who are learning by witnessing the power of prayer, forgiveness, and fraternity.
The Lord sent HIS disciples two by two; I am so grateful to have a brother here to journey and pray with side by side each day. Together, Christ has used our talents, and lack thereof, to strengthen one another as we depend completely on HIM as we explore the mountains. In the midst of total surrender of our weakness, we glorify God experiencing the profound strength of God in each other.
The mountain peaks and valleys reflect our lives like a mirror with rigid peaks and barren areas as well as an abundance of life and beauty. I have witnessed the fruits in the lives of a few of the young men. The Lord is awakening our souls like the shock of the 50°f water we jump into. The Lord is guiding us to a pure life with a more intentional singleness of purpose. WOW what a gift! The feeling of joy reflecting on these experiences is amazing.
I love the serene beauty, silence, and time with my children and brothers. I am grateful to our "all in" supportive wives; praise the Lord for this great blessing. Please pray the Holy Spirit will continue to bless us and set us free with deeper conversions and stronger convictions.
Angel, age 14
My favorite part of all was meeting Don Nicho and Doña Gus, some very good, kind, and hardworking people. Apart from that, I really liked climbing the mountain, and that was where I began to feel God in the wind and the silence. Each one of us was praying in a place, a very beautiful place filled with trees, water, and many mountains. I liked when we started praying at night and then prayed again the next day. At that time, I felt full of energy, excited, happy, wanting to pray more, talk more about God to get closer to Him.
I wanted to pray more for people who are in all kinds of addictions and also for our families, that we may never lack food, clothing, etc., that we may have health and open our eyes another day. I prayed for all alcoholics, especially for my uncle, that he may not fall back into addictions of any kind. Jeremy was so good to pray over me in the company of everyone, for the good of all. I felt much hope and peace, and most of all more faith and love for God and closeness to Him when Jeremy was praying over me.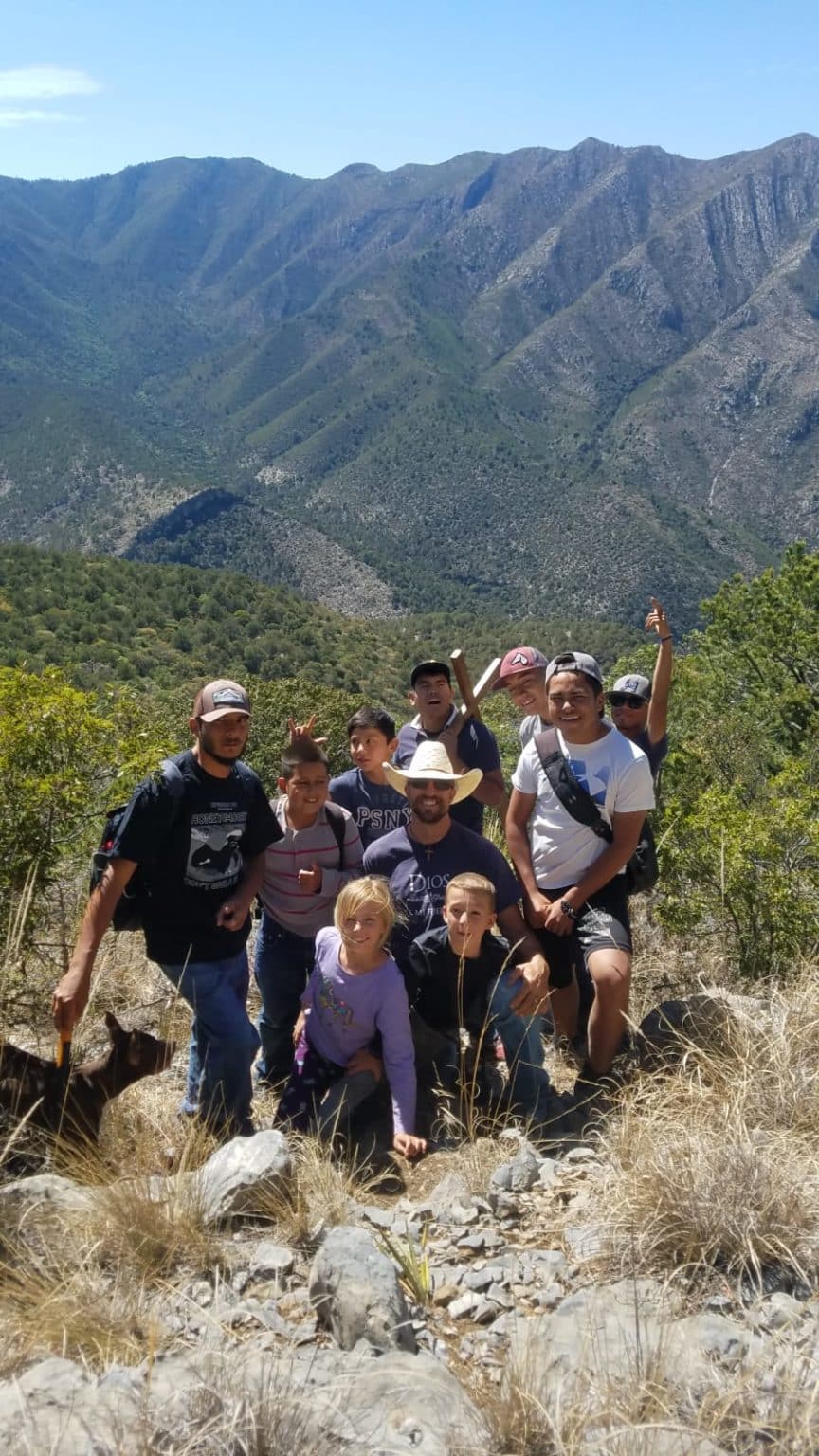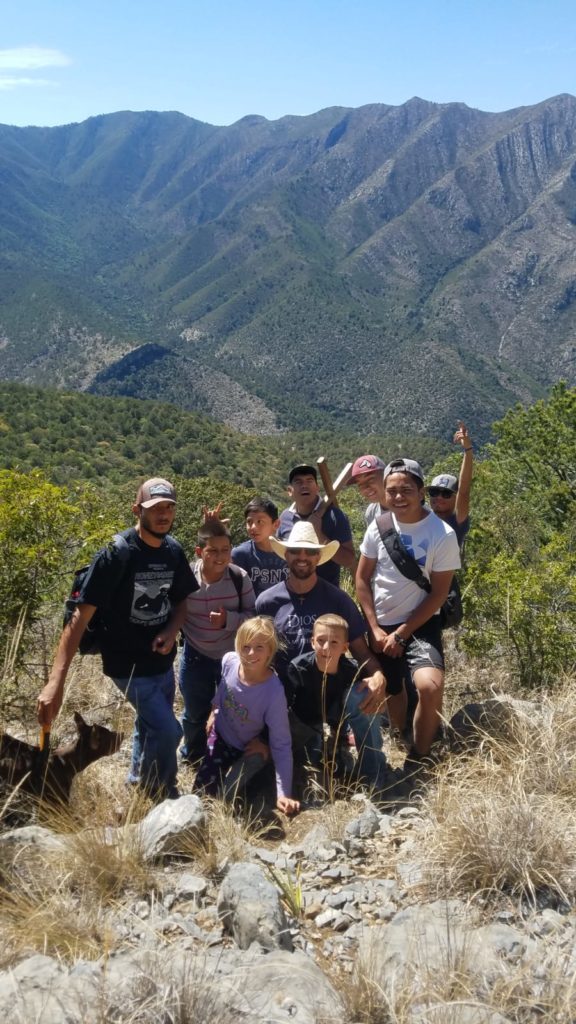 Chuy, age 16 (had never been on a camping trip like the one we took him on)
I liked when we prayed with the elderly couple in their home, and I felt God when I began to think about how God has a purpose for us.
I felt the love of God when we prayed, I felt His power and His light in me. At night when I looked at the moon, it was an experience for me because I had never gone camping like this. I prayed for my family, and I prayed for the whole world, that we will overcome this pandemic. I felt God when we prayed in the church.
I also felt God in my heart and in my body. I felt that God was going to break open Angel's heart to receive Him [when Jeremy was praying over him].
Uriel, age 11
Favorite part: Climbing the mountain for the first time
I felt like the mountain drew me closer to God, and the water also. And when the wind blew I felt God pass by. The power of God is very strong, and He has a purpose. (This trip was Uriels first time reading the bible. He used a children's story bible with many pictures, he later asked if he could have it.)
Josue, age 10 (1st time climbing Mt.)
Favorite part: The very cold water and the many donkeys in the mountains.
I asked God to help me get out of the water safely.
I like when we prayed with Doña Gus.
Climbing the mountain was difficult, but it was worth it. After reading the bible, the wind at the top was very strong.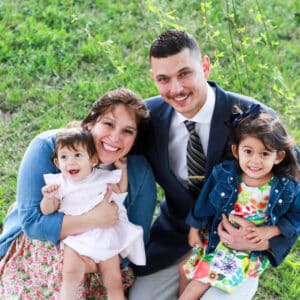 More from SERVE Summer 2020