Are you interested in deepening your relationship with God, living in community with faithful Catholics, and being part of the "greatest and holiest duty of the Church" —proclaiming the Gospel to the ends of the earth? Then an internship with Family Missions Company might be for you!
We are not currently accepting applications for the internship program. Please check back for updates.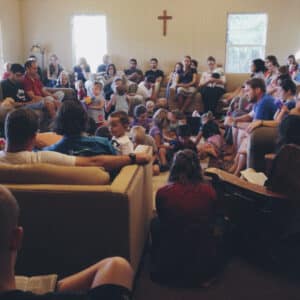 Join the Mission!
Come join us at Big Woods Mission, FMC's headquarters just outside of Abbeville, LA. During your 3 to 12 months of service, you will work alongside stateside missionaries as they support our missionaries around the world, train new ones, and help with other projects and ministries here in the U.S.
We have over two hundred missionaries in the field and dozens coming from all over to be trained each year, so you will ALWAYS have something to do! Your time will be filled serving in one or more of the following areas: Kitchen, Office, Hospitality, Maintenance, Retreats, and Faith Camp, our two-week youth summer camp.
Not only will you work, but God will work in you. This internship involves a commitment by you to take your relationship with God deeper. You will enter into all areas of community life, living and praying with us, and receiving continued formation and discipleship from our full-time missionaries and staff. We pray that through this internship you develop your personal prayer life, learn what the Church teaches about missions, and live into the Charisms of FMC.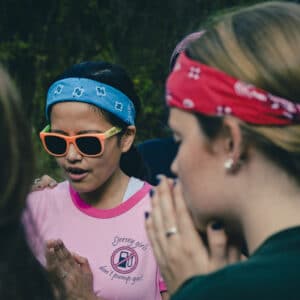 Bring a Missionary Heart
This is a humble job. Serving God and His missionaries requires a genuine servant's heart, a joyful willingness to do whatever task is assigned, and the commitment to see that the task is completed. You must take on the attitude of Christ: "I have not come to be served, but to serve." (Mt 20:28).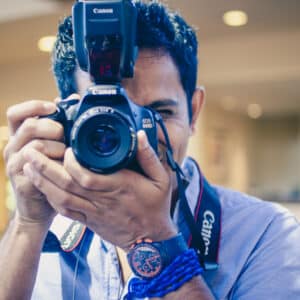 Invite Mission Partners
Just like our full-time missionaries, you will need financial support for your mission internship. Lodging at Big Woods is free for you, but you should raise funds to cover your monthly living expenses. Contact everyone you know and ask them to participate. Don't worry! God will provide – and we will help you too. FMC provides letter templates and donation cards, as well as an online donation page that you can send to your family, friends, home parish, etc.
Also, no mission is successful without prayer! Ask people to commit to supporting you in prayer; they can offer a daily Mass, rosary, chaplet, holy hour, or any other type of prayer.
Requirements
Minimum age: 18 years old
Be in good standing with the Church
Complete and submit the online application
Provide us with 3 references
Commit to 3 to 12 months of service
Participate in a phone interview