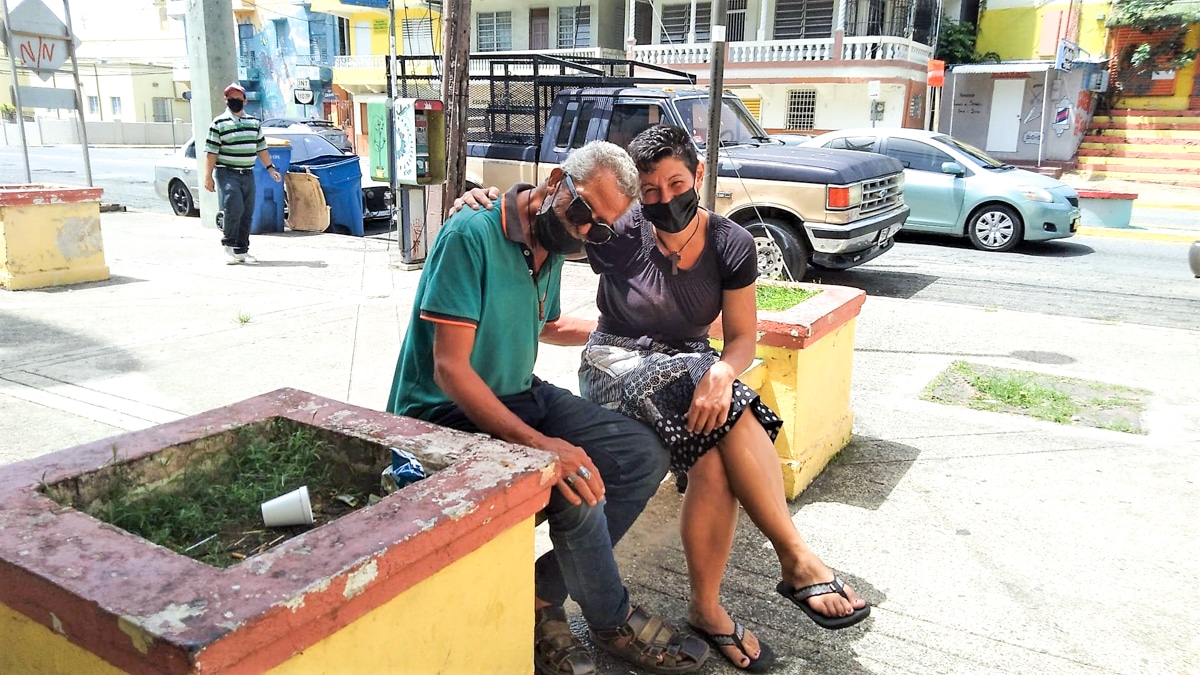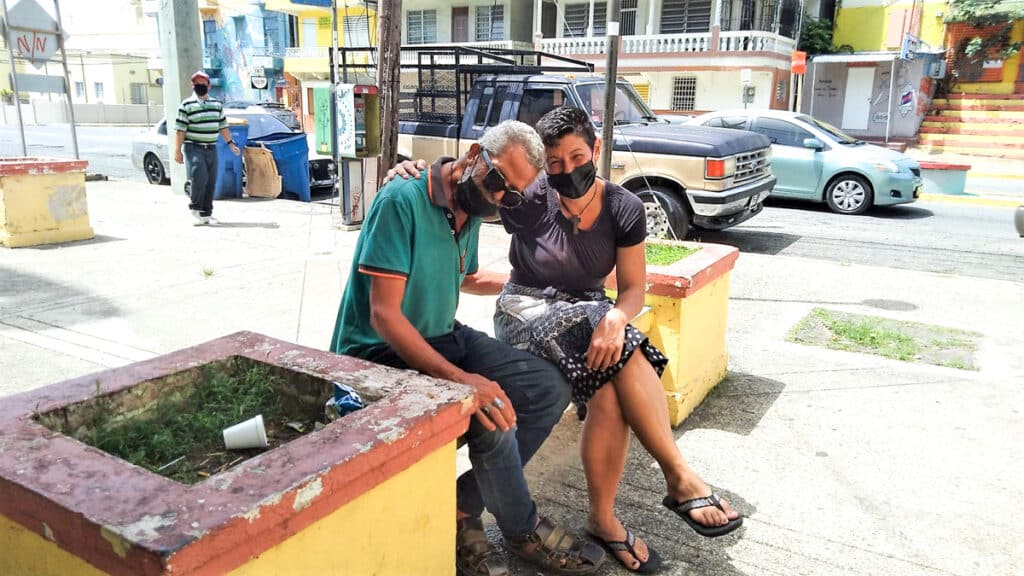 Modern-Day Leprosy
Truly understanding the stories in the Bible can be challenging for someone whose life is drastically different than the lives of those portrayed.
For example, it was always hard for me to imagine the story of the paralytic whose friends lowered him down through the roof so that he could be with Jesus. Where I come from the roofs of houses are slanted and permanent. When we moved to Peru we lived in a house with a sheet metal roof—a roof that could have easily been removed. Here in Puerto Rico the roofs are flat and the space is used as a patio of sorts. These experiences have allowed me to visualize the story of the paralytic and better understand its significance.  
When I read the Bible stories that describe lepers and their awful circumstances, I read with empathy. I've tried to imagine what it would be like to have leprosy and to be sent away, condemned to a life of solitude even though I hadn't done anything wrong.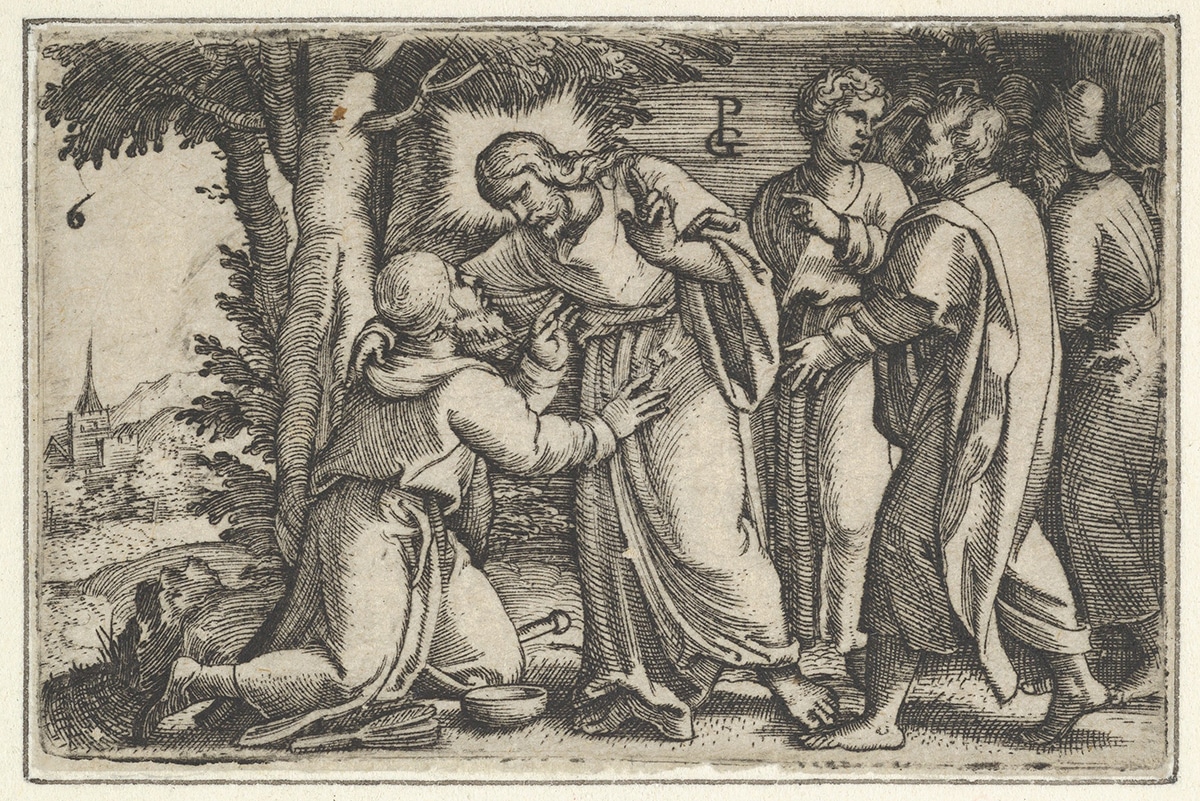 I've tried to imagine what it would be like to have a family member or friend with leprosy who was cast out of the community forever, left to suffer and die alone.  Historically, it was difficult for me to imagine this type of situation because I had never experienced anything like it. However, recent events have brought these Bible stories to life.  
For almost a year we've been doing ministry on the same corner in Aguadilla where the destitute congregate. Given their circumstances and habitual poor life choices, this group seems especially susceptible to illness, disease and general misfortune. However, we've noticed how they always look out for one another.  
Three weeks ago when we visited the corner, our friend Ivan was sitting off to the side all alone. Ivan has always jumped up to greet us and gets a prize for being our most enthusiastic participant. When we inquired about his unusual disposition, the group whispered, "He's got the Covid." We said a prayer for Ivan, shouted a greeting to him, and then began singing.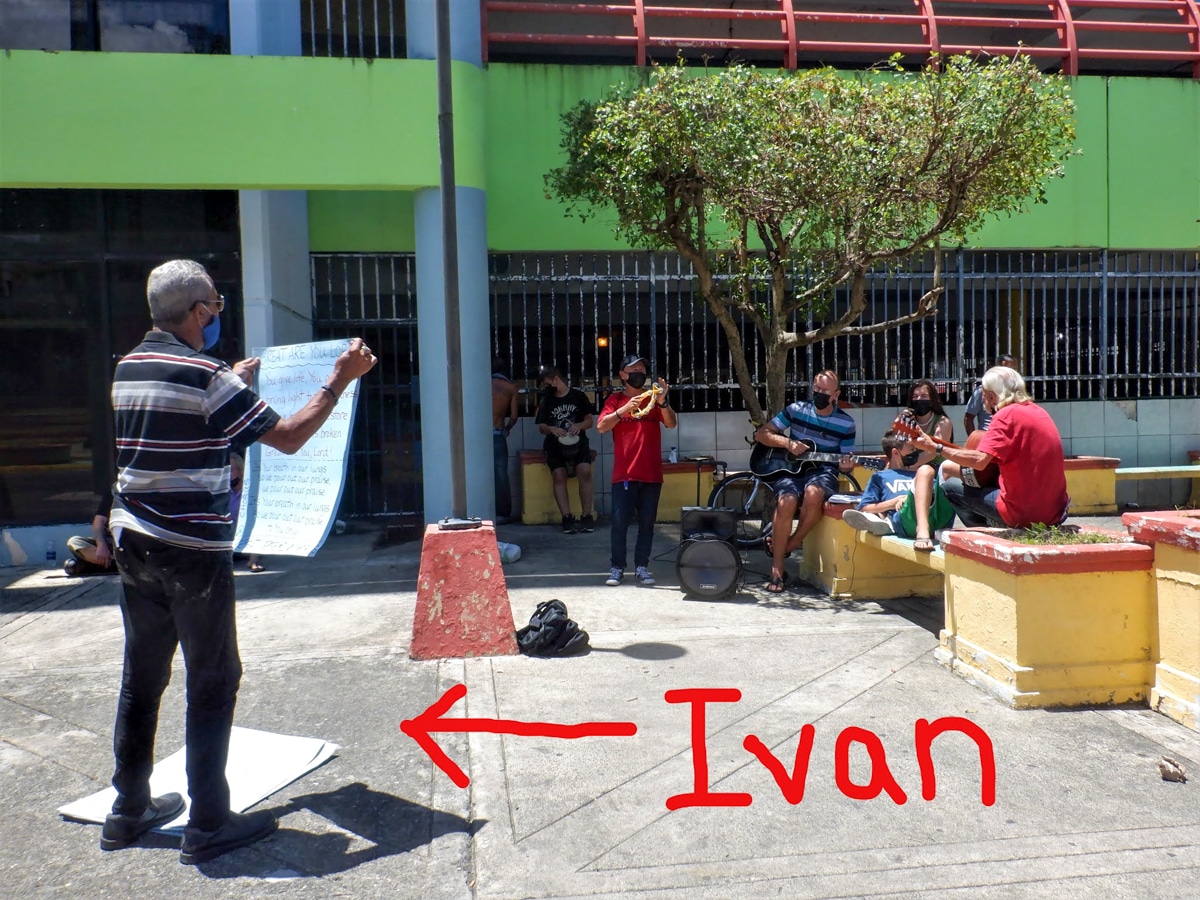 When our activities were coming to an end I walked over to Ivan and sat down on the ground in front of him. As soon as he glanced up and recognized my face he got a big smile. "How ya doing?" he asked in English, like always.  
In between his waves of fogginess we talked about how he'd been feeling. He described his weakness and total lack of appetite. He said that his symptoms would come and go, and that he'd been vomiting for no apparent reason. When I asked him if he was scared, he replied,  "No, I'm not scared, but I'm really lonely."  
Ivan proceeded to explain how nobody had talked to him or even gotten close to him in over a week. When he walked down the street the on-comers would cross to the other side. When he approached a street vendor to buy a beer the guy just tossed him one and said it was "on the house," but Ivan knew that the man didn't want to touch his money. Everyone was treating Ivan like he had leprosy, which broke his heart. 
The following Sunday when we arrived at the corner, Ivan was nowhere in sight. As we sang, my heart felt heavy because there was no Ivan to hold the other corner of the poster board with me. There was no booming voice praising the Lord in between songs. After we blessed the food, there was no Ivan to shout, "Amen, Amen!"  
We were told that his condition had gotten significantly worse and he was unable to leave his home. I wanted to go visit, but our family had other plans that would occupy me for the rest of that day and the days to follow.   
On Wednesday I returned to the corner to ask about Ivan's condition and inquire about the location of his home. Although he was still alive, the consensus was that he didn't have much time left. Nobody would tell me where he lived because they didn't want me to get Covid.   
"Look," I said to them, "I don't want Ivan to die alone. I love Ivan, like a brother, just like I love all of you. I wouldn't want any of you to die alone. It's just not right.  I'm positive that Jesus doesn't want Ivan to die alone, but I can't be with him unless you tell me where he lives!" Silence fell over the group as they exchanged subtle glances. Finally one of the men explained to me how to get to Ivan's house.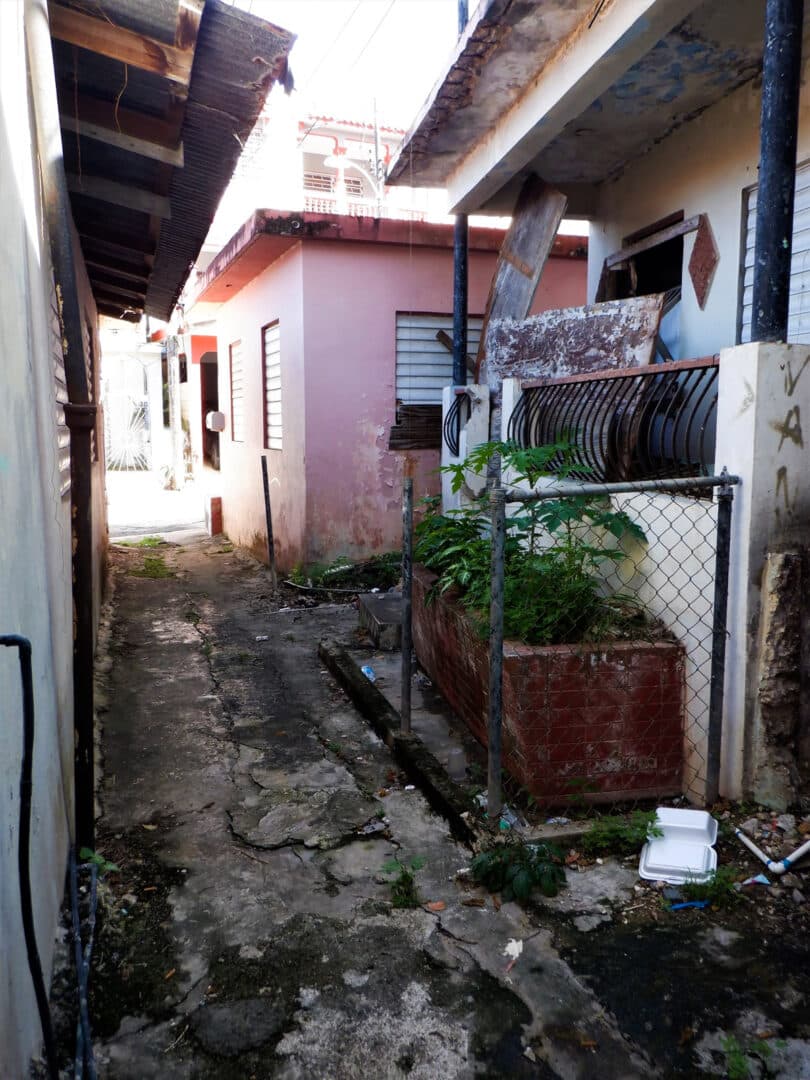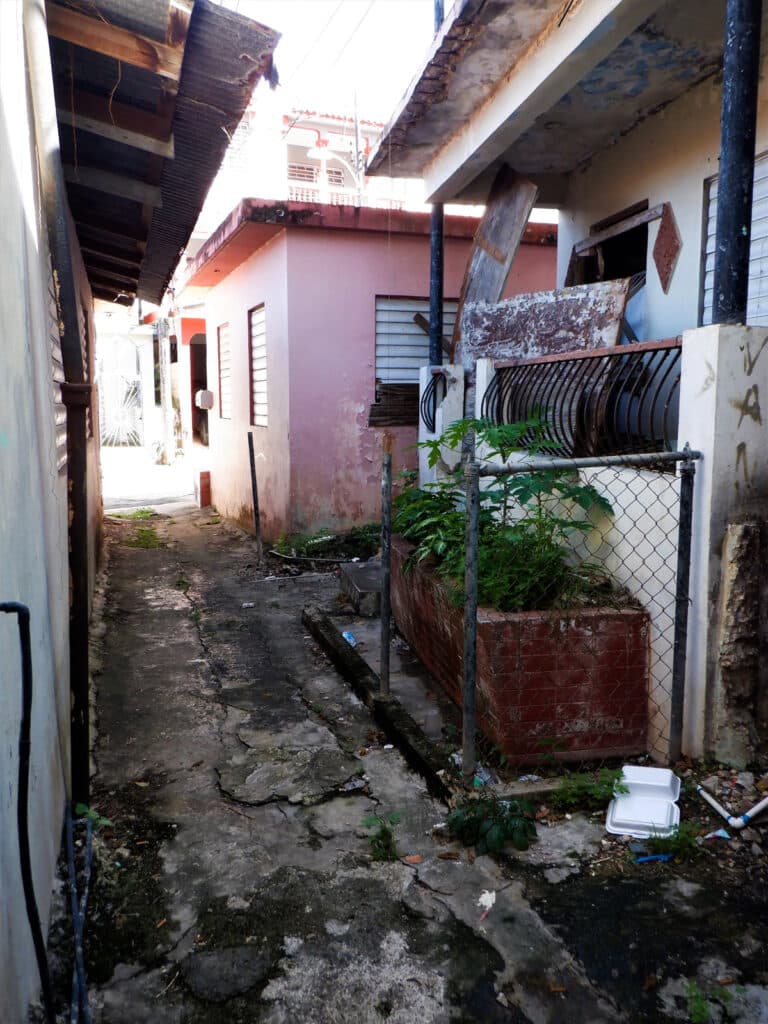 When I arrived I found Ivan laying on the floor of his front room, naked and trembling. His teeth and all around his mouth were covered in dried blood. He was unable to formulate a sentence and rambled emotionally.   
I wasn't exactly sure what to do, so I told him that I was going to sing him songs about Jesus' love. Singing certainly isn't my forte, but I'm willing to do anything for Jesus. As I sang loudly to drown out Ivan's moaning, I noticed the neighbors inconspicuously passing to see what was going on. I kept singing and praying, praying and singing.  
Just about the time I was feeling unequipped to help in any tangible way my phone rang. It was Chris. He and Katelyn had successfully obtained her driver's license and they were ready to leave the nearby government office.  
"Thank you, Jesus, for always giving me what I need: when I need words, You fill my mouth; when I need direction, You guide my thoughts; when I need reinforcements, you send my family to help!" 
When Chris and Katelyn arrived we sang together, prayed over Ivan, and read to him from the Bible. While Chris was out trying to find a priest to administer the sacrament of the Anointing of the Sick, I moved Ivan's mattress onto the floor of the front room and then lifted his frail little body into the middle in hopes of making him more comfortable.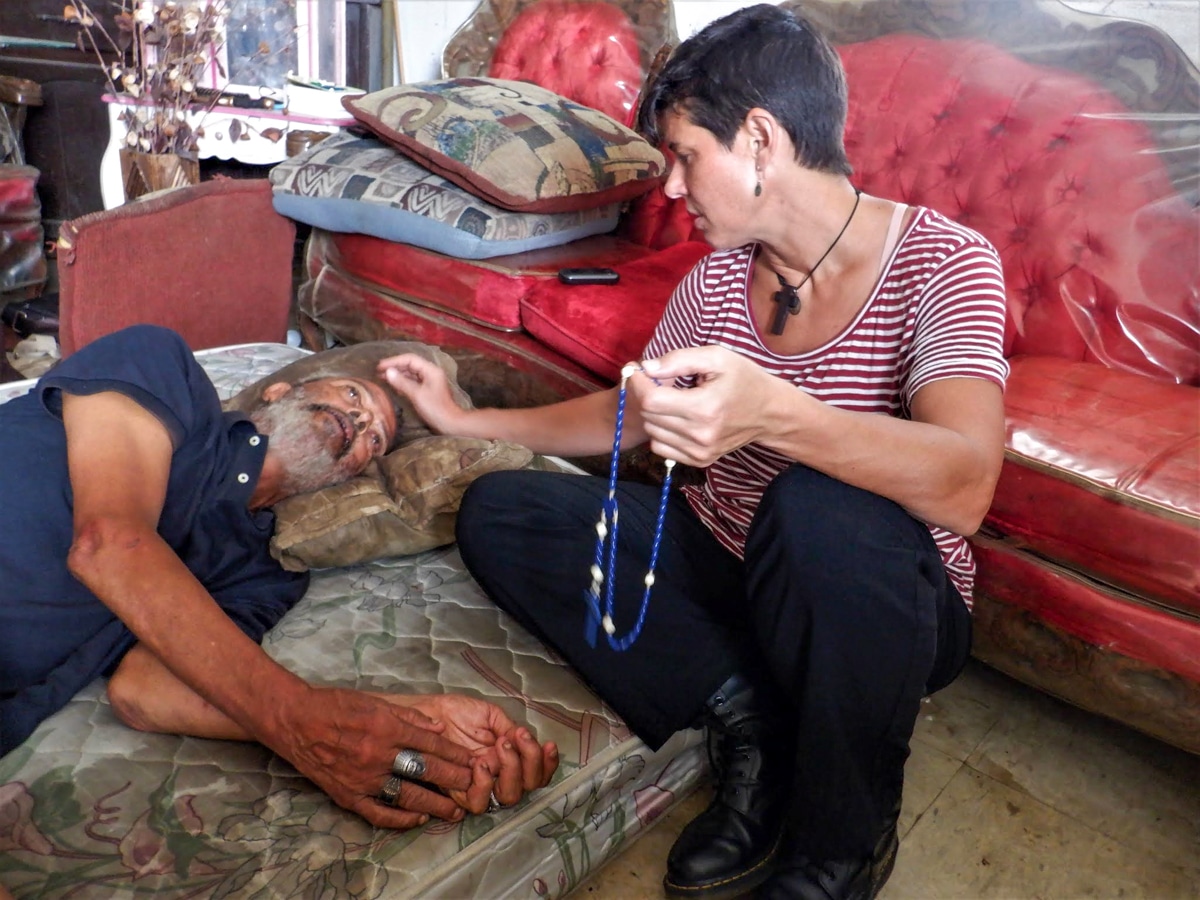 Unsure of what else to do, I decided to pray the rosary as I waited for Chris to return. Halfway through the 4th decade a middle-aged man with a loud voice began yelling Ivan's name. He continued shouting as he entered the house. The man introduced himself as Ivan's nephew and apologized for his awful condition. He explained how Ivan's addictions have caused division in the family and ultimately hardened the hearts of all those who might have otherwise been willing to help. We talked with the nephew for a while and then left Ivan in his care. We were assured that other family members would be contacted immediately to figure out what to do next. The nephew promised me that someone would stay with him at all times.
The following day I returned to Ivan's home only to find a new lock on the front door and the windows closed up. When I called his nephew I learned that Ivan was admitted to a nearby hospital—not necessarily in hopes of him recovering, but just so that he didn't die alone in his filthy home. A few days later we received news that Ivan tested negative for Covid. His problem was a failing liver, which finally gave out after decades of abuse. The medics were able to stabilize Ivan and planned to transfer him to a home for the elderly.  
When we shared this update with the folks at the corner last Sunday they were relieved and grateful. "If it wasn't for you, he would have just died," they said. I wasn't sure how to respond, so I simply smiled and nodded. There was an incredible peacefulness that filled the air that afternoon as we talked about what it means to live the way Jesus asks us to live—to treat others the way that we'd like to be treated.  
Personally, I can say that I'm able to relate to the stories about the lepers more sympathetically now. I know how it feels to be criticized for associating with those infected with communicable diseases and have witnessed the suffering of those cast out. I pray that our life experiences continue to help us understand Jesus' teachings so that we can grow in holiness and truly live as He teaches us to live. At the hospital, Ivan slipped into a coma and then died a few days later.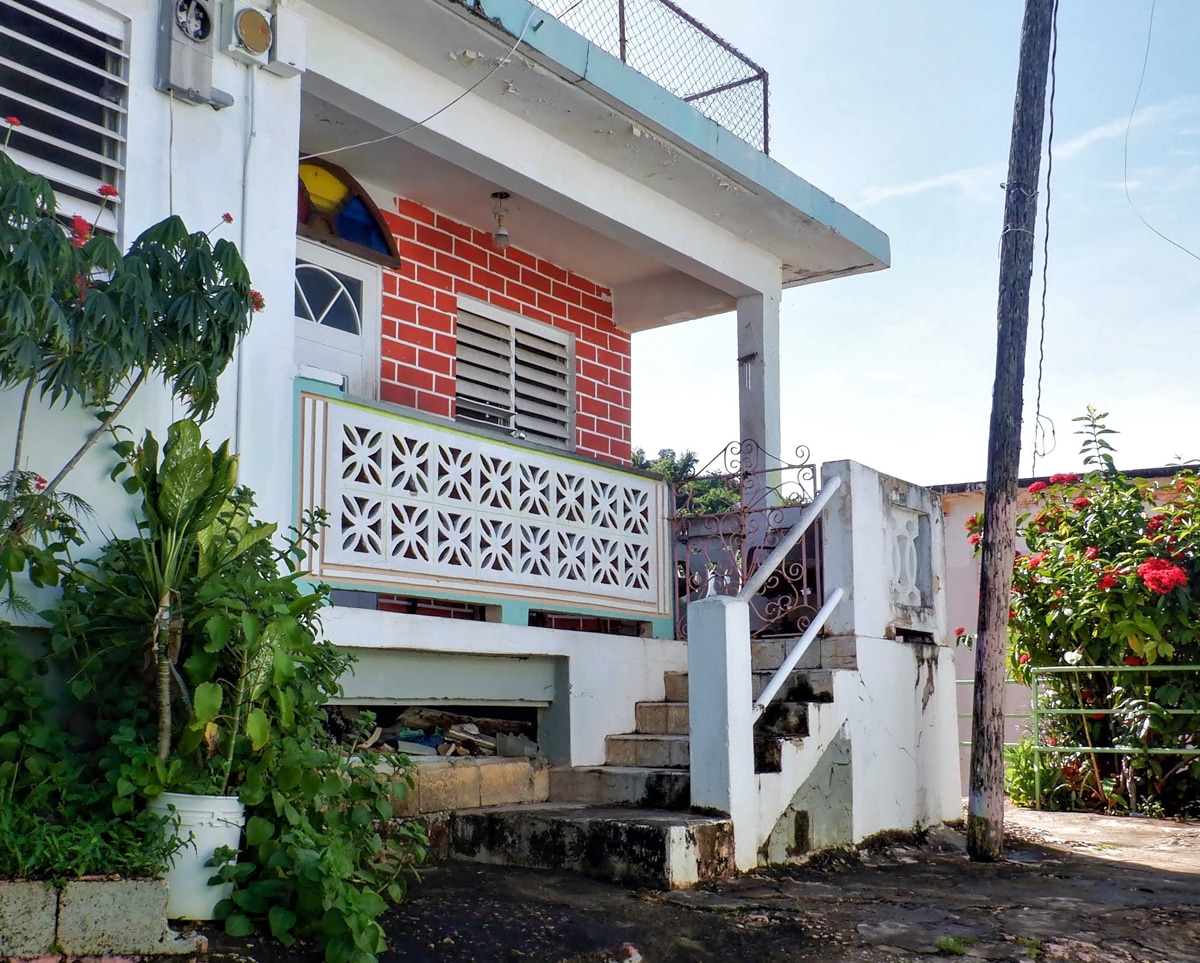 The following week we had the honor of helping his family celebrate Ivan's life at his funeral service. We shared stories of Ivan's participation in our Sunday ministry and recounted the touching moments when he talked about his unfailing love for the Lord. When we showed his family members photos of Ivan raising his arms in praise and a video of him singing worship so loud that his voice bellowed above the entire group, they wept with joy. 
To conclude our time together, we invited everyone in attendance to sing Ivan's favorite praise and worship songs with us. I tried to sing, but only managed a word here and there between my sobs.  
Thank you, Jesus, for the gift of Ivan. Thank you for his witness and for the time that we had to spend together. Thank you for all that You're doing in our hearts to draw us ever closer and transform us into the selfless servants that You desire us to be.       
Comments are closed