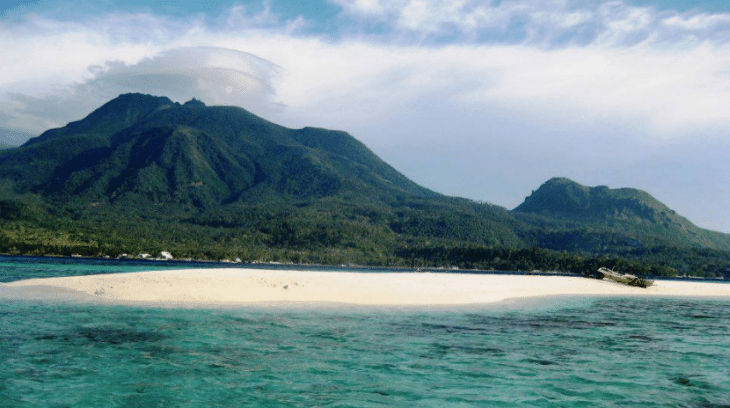 Power of Prayer by Olivia
This is a personal testimony about the power of prayer that our 13-year-old daughter shared as her final message to her peers at our weekly praise and worship gathering in Camiguin, Philippines.
From before I was born, prayer has been a part of my life. After my sister was born, the doctor told my mom that she shouldn't have any more kids because her two pregnancies were not good. But my mom and dad wanted a lot of kids, so they didn't listen to the doctor.
When my mom was pregnant with me, she had a lot of problems again. They were scared that I might die before I was born, but my mom and dad and all of their friends and family prayed very hard for me. I was born about one month early and had to stay in the NICU for a few days. While I was there, our friends and family kept praying for me.
A few days after I got home from the hospital, a tumor like birthmark called a hemangioma began to grow on my upper lip, and went inside my mouth and nose. I was not able to eat or breathe very well, so my mom and grandma rushed me back to the hospital. Everyone was praying for me again. I had 21 surgeries, both laser and plastic surgeries, to keep the hemangioma from growing and blocking my breathing.
The doctors told my mom that I might not have teeth because of the high powered laser that they used on my gums. They also said that I may not be able to talk properly because of the way my lip was split and deformed. But my family and friends prayed harder for me. I had my last surgery when I was four-years-old. And I am fine now except for this scar that reminds me that God answered all the prayers that were said for me and that saved me.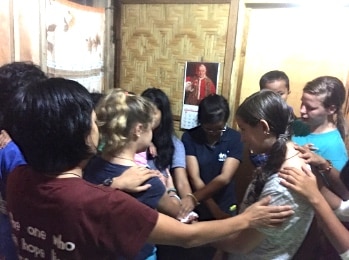 Prayer continued to be a big part of my life. When I was a little girl I prayed to be able to travel to the Philippines to meet our sponsored child, Ronabel, even though my parents said it was impossible. Later, I prayed for my dad to let us be missionaries. We later became missionaries and were sent to the Philippines! I got to meet Ronabel last year.
I also prayed for God to send us another baby. My parents told me that was not possible either. But we now have baby Luke ten years later.
God hears the prayers of the faithful. We just have to keep praying everyday, and not give up waiting for God's perfect time.
And Jesus answered them, "Have faith in God. Truly, I say to you, whoever says to this mountain, 'Be taken up and cast into the sea,' and does not doubt in his heart, but believes that what he says will come to pass, it will be done for him. Therefore I tell you, whatever you ask in prayer, believe that you have received it, and it will be yours." Mark 11:22-24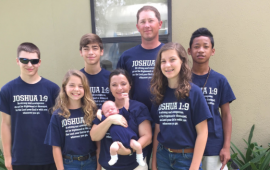 Camiguin Island, Philippines
The Seilhan Family
Travis & Melissa Seilhan and their six children have served in the Philippines since 2014.
Comments are closed