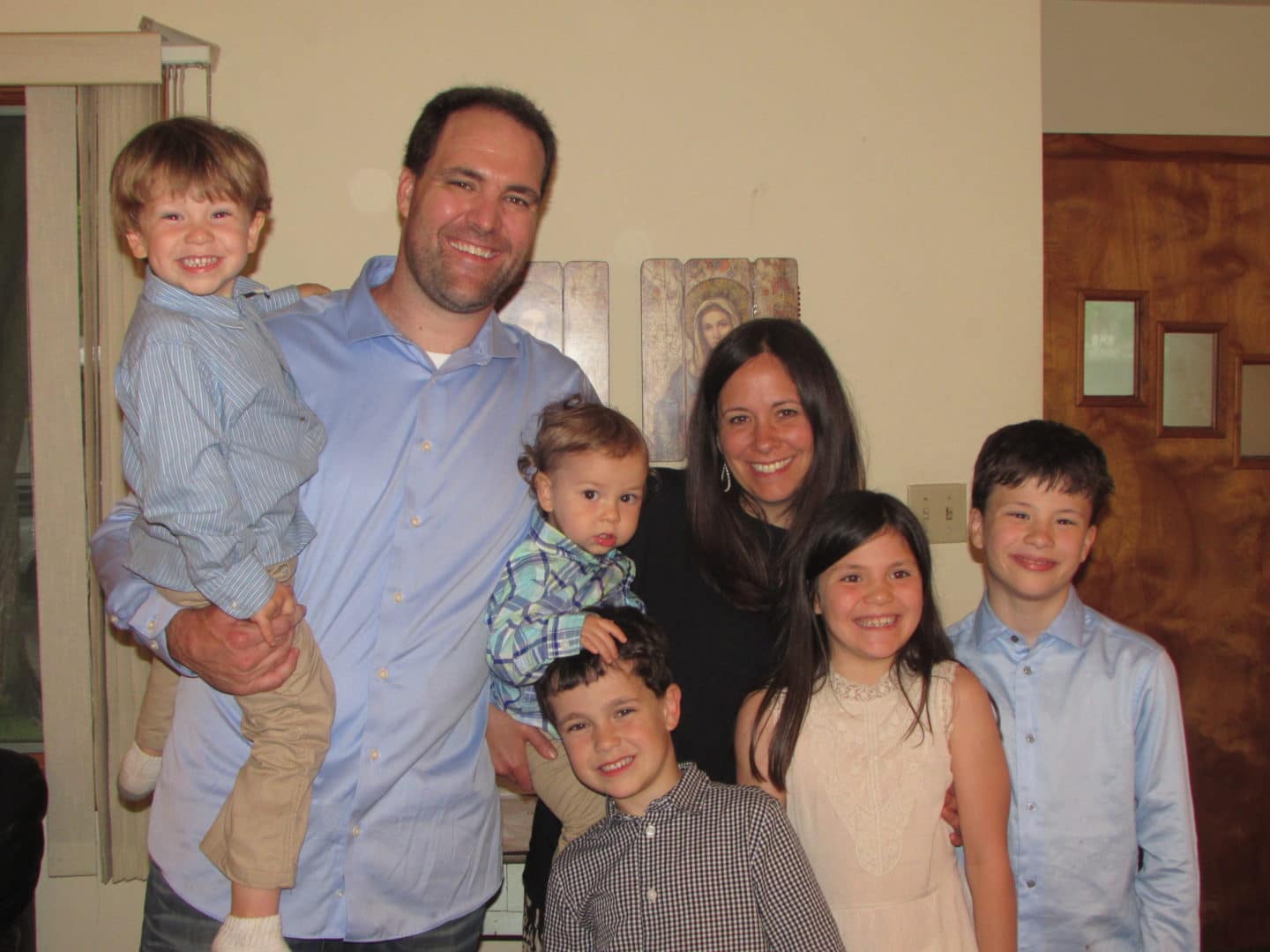 Brad & Rachael Schmitz
Brad and Rachael have been married since 2006 and have five kids: Zach, Elizabeth, Aaron, Benedict, Luke, and another one due in July. They are entrepreneurs and homeschoolers originally from St. Paul, MN, and have always been on the move between Minnesota and North Dakota. Feeling unsettled and out of place for years, they both felt like they weren't where they were meant to be. After slowly detaching over the years in various ways, they felt a strong desire to serve God more deeply as a family.
One night they found Family Missions Company online, and their lives began to change. Throw in a few years of praying, discerning, and devouring mission blogs, and they were finally able to go with their five kids on a life-changing mission trip to Haiti in March 2017. A few months later they attended a Come-and-See, and despite a very challenging weekend, knew they needed to apply! They are excited to be joining Intake 2018, and invite you to join them in prayer and partnering with them in God's mission of proclaiming the Gospel and serving the poor.
"And how can they preach unless they are sent? As it is written: How beautiful are the feet of those who bring good news!" – Romans 10:15