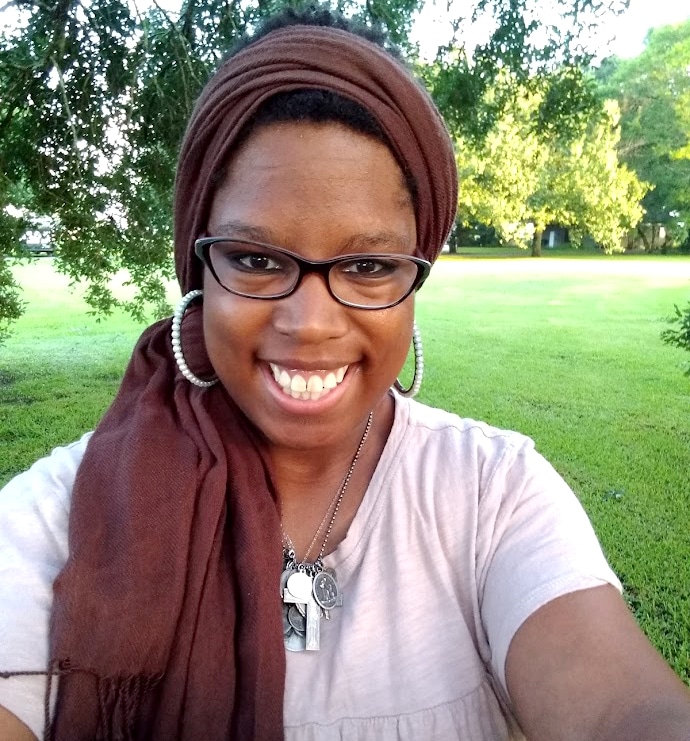 Hannah DeLaat
"For not one of us lives for himself, and not one dies for himself." – Romans 14:7
Hannah, a recent intern with Family Missions Company, is one of six children—three of whom are adopted, including herself and her twin sister. She loves to blog, and is a Catholic YouTuber. Hannah enjoys journaling, theatre, music, being creative, traveling, and learning about new and different cultures. For as long as she can remember, missions has been a large desire of her heart. 
Hannah was raised in a large Catholic family that prioritized prayer, receiving the sacraments often, and a lot of active participation in her parish community, as well as volunteer work in various ways. Hannah's journey to missions has been a journey from the head to the heart: a journey of trust, faith, confidence, strength, hope, and perseverance; a story of CREATED in His image and likeness, being CAPTURED by the enemy's lies, being RESCUED by Him and His tender and merciful love, and RESPONDING to His love and to His grace personally and by living out the Great Commission.
Growing up, she would hear many stories and experiences of foreign missions from the many missionary priests who would come to her church and speak before Mass. Her heart would be on fire for missions. Her desire for missions grew as a teenager and young adult while volunteering at her local parish church—which would involve feeding the poor who'd come to her church for food during Crock Pot Thursdays and helping take care of families and children who were homeless at the Interfaith Hospitality Network at her parish church. She would enjoy visiting the elderly in nursing homes, doing house visits, and being on teams for retreats bringing young people to Christ. 
After having discerned religious life for nine years (from age 15-24)—via attending discernment retreats and come and see retreats, visiting and talking with a number of convents who had different charisms, being around nuns and priest, rejections, living at the Mater Redemptoris House of Formation in La Crosse, Wisconsin, and being around like-minded people—her desire for missions grew and discernment of missions began. In May of 2021 she became a missionary intern with Family Missions Company, which included formation classes, local mission trips at Stillwater (and one in Atlanta, Georgia), outreach visits, a variety of service projects, and living in community with the missionaries at Big Woods. Hannah is being renewed, redeemed, and is being lifted and offered up to the Heavenly Father.
As she entered deeper into her formation and relationship with the Lord during her internship with FMC, understood more fully that evangelization is all about bringing people into communion with the Father and all who believe in Christ. It is bringing to others the Good and BEST News. Evangelization is all about allowing others to be seen, known, and heard by God through you as His instrument. Evangelization is letting others know, see, and understand in their heart of hearts that to God they are loved, cherished, wanted, desired, chosen, called, special, beloved, irreplaceable, unrepeatable, more than just a face in the crowd, more than gold (and any amount of it), good, beautiful, forgiven, redeemed, worth fighting for, valuable, forever adored, treasured, sacred, one in a billion, set free, a burden worth carrying, unforgettable, incredible, and unmistakable. 
But in order to evangelize we ourselves must become less and less so that Christ may become more and more, and be multiplied in virtue, grace, and love within our souls and hearts. It is this truth and reality about evangelization that she is looking forward to the most with foreign missions, and to bringing people into communion with the Heavenly Father. She is also excited about the experience of living in a different country among the poorest of the poor, sharing the Good News with them, and preaching the Gospel in both words and actions. 
For this is what the Lord has commanded us: "I have made you a light for the Gentiles, that you may bring salvation to the ends of the earth." –Acts 13:47