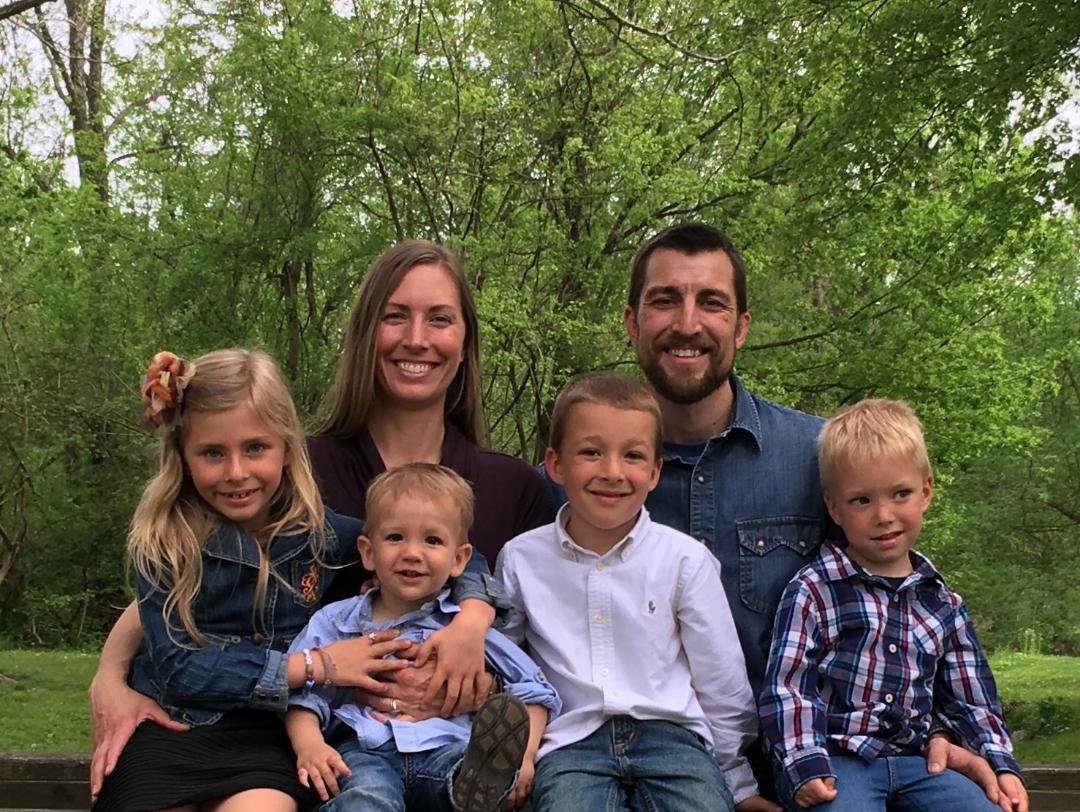 Jeremy & Lisa Nice
Jeremy and Lisa have been married for over eleven years and have five children: Jaylyn, Lincoln, Zane, Simon, and Gabriella. In southeast Missouri, Jeremy and Lisa have strived to live a Christ filled life. The American dream was alive, life was good, comfortable, and faith was strong. All seemed well, but there was a small itch, an unsettled feeling that grew stronger. Then a few minor setbacks occurred, and Jeremy recognized he was consumed in the belly of the whale. The book of Matthew radically changed Jeremy's paradigm as the Blessed Mother of Christ and the Holy Spirit led him to fall deeper in love with Jesus Christ; deeper conversion and deeper convictions formed. Jeremy and Lisa pondered and discussed scripture, especially Matthew 19:21 ("…Sell what you have and give to the poor… Then come, follow me"), wondering why this scripture kept popping up for nearly two years. Lisa, already seeking simplicity and striving to slow down and simplify life, started to search for the meaning of Gospel Poverty. After being drawn more and more to consider a simpler and radically generous God-centered life, they experienced further restlessness knowing God was calling them to a different way of living. The calling was revealed when the Lord led Lisa to Family Missions Company. Jeremy and Lisa discussed, prayed over, and discerned FMC. The dots connected, and they soon recognized their goals and the charisms they strive to live were in direct alignment with FMC. Feeling unqualified, untrained, and unworthy, the Lord comforted them with 1 Corinthians 1:27-29.
Leaning not on their own understanding, they put their full trust in the Lord with childlike faith. Be not afraid and go forth pushing out into the deep. They are in the process of selling their house and farm, striving to build up treasures in Heaven as they love, serve, and honor the Lord and His people more deeply. Energized and empowered to spread the Gospel and serve the poor, the Lord is helping them build an interdependent sustainable support team. They would like to thank you for prayerfully considering joining their ministry team through prayer and financial support to help fulfill Jesus' Great Commission.
"Trust in the Lord with all your heart, and do not rely on your own insight. In all your ways acknowledge him, and he will make straight your paths." Proverbs 3:5-6
Peace and the Love of Jesus Christ be with you.
Read from the Nices' Blog