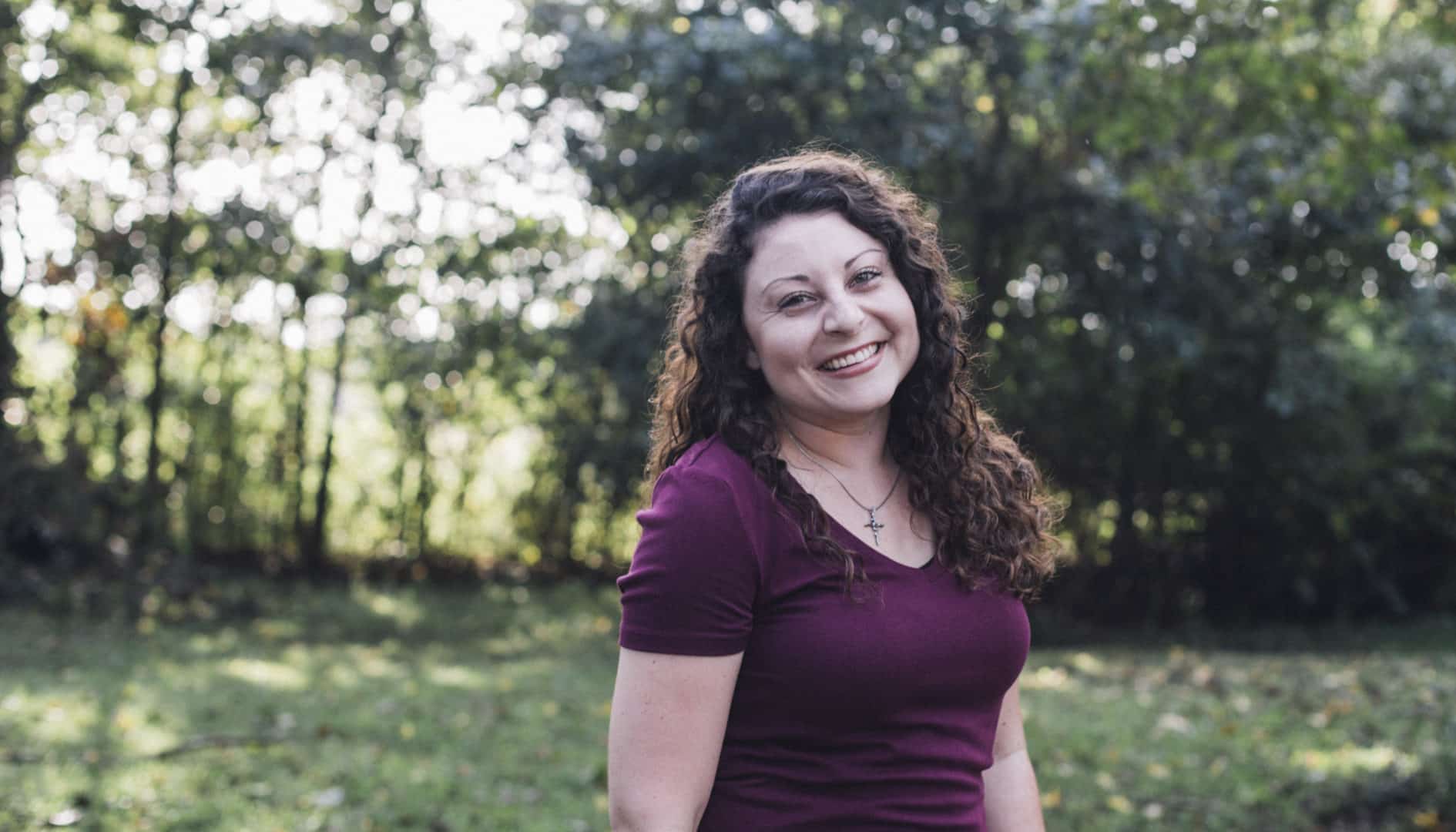 Lauren Dorsett
During her time in college, Lauren fully encountered Christ for the first time and it changed everything. She knew that she had to make a choice, to either continue living in the ways of the world or give up everything and follow Jesus. That surrender led her to serve two years as a FOCUS missionary after graduating from college, where she invested deeply in young women, sharing the Gospel, leading Bible studies and striving to bring others to know the love of Christ.
During her last year of serving as a missionary through FOCUS however, she realized that the Lord wanted even more for her and from her. To not just try to imitate Jesus, but completely follow Him, freely as she was created to be. This meant complete detachment, openness to the Holy Spirit, fully taking on humility, and of course the big one, gospel poverty. It was all over scripture and she couldn't deny it.
This discernment led her to saying "yes" to take up an opportunity in foreign mission to serve the Lord for 4 months in a village in Guatemala. During her time there, it became even more clear to her that the Lord was inviting her to radically serve Him in the call to foreign missions, that the Lord wanted her to be with His people, to serve Him in the poor, to relieve His suffering and encounter Him more fully in the faces of her brothers and sisters in other third-world countries.
When she heard about Family Missions Company, she knew that this was going to be her home, where the Lord was inviting her to give Him everything and go all in – not alone, but with a community of others that had that same desire to radically share the Gospel and embrace gospel poverty. In her commitment to follow Jesus, she knows that wherever she is sent, that is where Christ will be: in the poor, dwelling in her and dwelling in the faces of those in front of her.