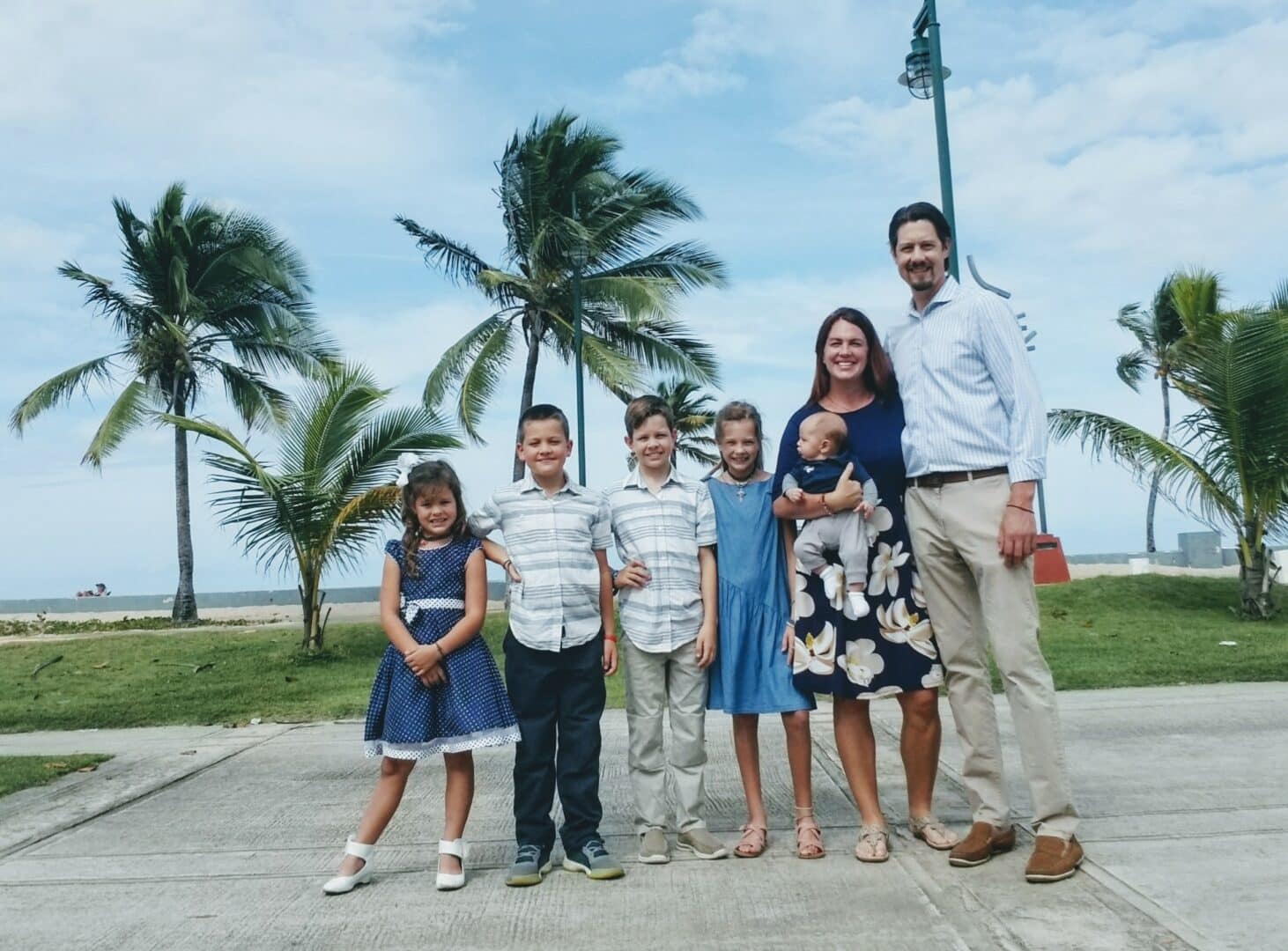 Mark & Rachel Jansen
Hi, we're the Jansen's! We are originally from Michigan and have been married since January 2007. God has blessed us with four beautiful children, Mia, Cooper, Jay, and Tessa, and a fifth is on the way. For the first eleven years of our marriage, we moved all over the country pursuing the American Dream. Mark worked tirelessly as a healthcare executive climbing the proverbial corporate ladder. Rachel spent every waking moment raising the children and helping in our communities. By the Spring of 2018, we had achieved what we thought were our lifelong goals; Mark's career reached heights he only dreamed of, we lived in a beautiful home within a loving and affluent community, we were rooted and active in our parish, and our children attended the best Catholic school in Nashville. We were exactly where we had set out to be.
However, it was also during that time when things began to change. God began working on us and stirred something in our hearts. Having a beautiful, healthy family and achieving success in the business world should have been enough to feel fulfilled and happy but it was not. There was a God-sized hole that only He could fill! Jesus was inviting us closer, telling Mark that our family was meant for something different. While we weren't quite sure what God was asking of us, we knew things needed to change. Mark, led by the Holy Spirit, quite unexpectedly quit his job in December 2018. This time allowed Mark to focus on family and to join Rachel on a journey to get to know Jesus more intimately. Here is where our path to foreign missions began.
Rachel discovered Family Missions Company and convinced Mark to take the family on a mission trip for Spring Break in 2019. While Mark hesitated at first, because he preferred spending the week relaxing on the beach, he conceded. It was during that fateful week God began to reveal his plan for our family. We experienced so much joy and it was so impactful that we booked our next mission trip on the drive home. In 2019 our family went on four mission trips (Louisiana, Ecuador, Calcutta, Mexico) and after each one, our call to missions grew stronger. Finally, after being led to many passages in the bible, including Matthew 10:39 "Whoever finds his life will lose it, and whoever loses his life for my sake will find it." and Mark 6:4 "Jesus said to them, A prophet is not without honor except in his native place and among his own kin and in his own house", we were convinced God was calling our family to leave the comforts of home, and go to the nations proclaiming His gospel.
We are excited to join FMC in the fall of 2020 and ask for your prayers and support as we continue to answer God's call!
Read from the Jansen family's blog!

Error: Feed has an error or is not valid.