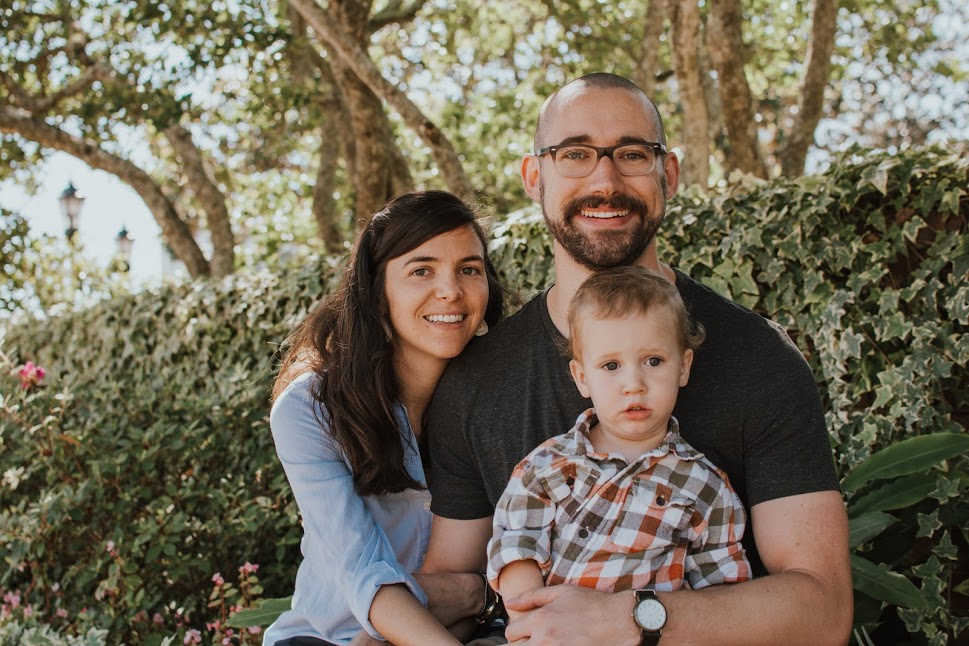 Nick & Paeter Labrie
Nick and Paeter (rhymes with 'later') Labrie met and married in Atlanta, GA in 2016. Having connected over a shared love for the Lord, missions, and living a radically Gospel-centered life – Nick, Paeter and their son John Mark joined Family Missions Company in the fall of 2018.
Nick is blessed to serve FMC's global mission as Development Director, connecting passionate Christians in the business sector with the Kingdom building work of Family Missions Company.
Paeter, a Montessori teacher by trade, is beginning a Catholic Montessori school at FMC's headquarters. The school will serve the children of the FMC missionary staff and stateside missionaries as well as those in our underserved greater community.
John Mark can be found doing typical (and sometimes quite atypical) toddler doings while preparing to welcome his little brother/sister due January 2020.