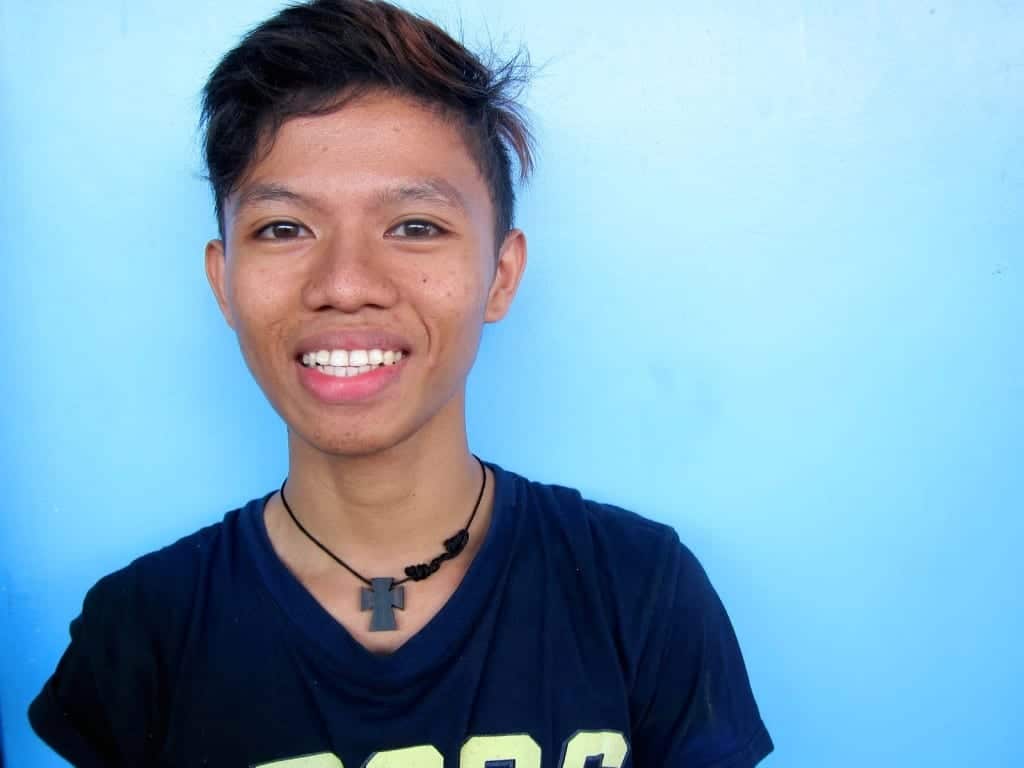 Rex: Becoming a Man of God
We were only too happy to bring Rex and his family a Christmas care package! Rex is a phenomenal young man who we are sponsoring in college and whose life has been dramatically changed this year by Jesus Christ.
On a recent afternoon, Rex dropped by our cottage. As we chatted on the porch steps, he pointed out a group of boys walking by, clearly the "tough guys" of the neighborhood, with whom Rex is well-acquainted. Although these days, his free time is occupied by prayer and Scripture reading (he's currently reading through the book of Isaiah), it was not long ago that he could be found on the streets late at night, drinking, smoking, and getting in fights with the other boys. Noting the guys passing by, he said, "They're still living like that because they don't understand. But after they experience something, they will change."
"What is it that they need to experience?" I asked him. "What caused you to change your life?"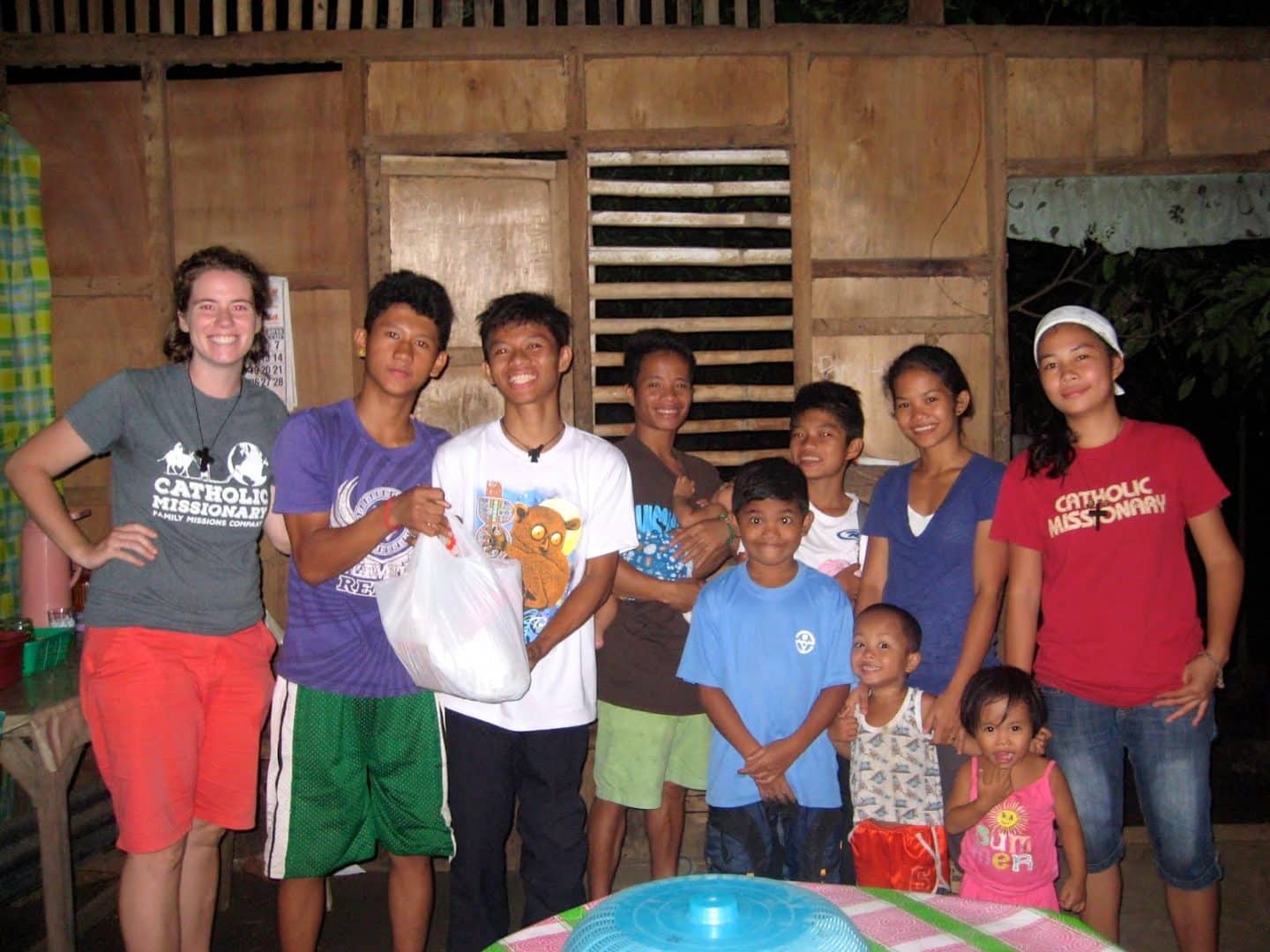 Visiting Rex (white shirt) and his brother Ricky for Christmas.
Rex became serious and answered, "Three things, ma'am. First, I knew my dad wouldn't change if I did not change." After Rex's mother abandoned the family # years ago, his father developed an alcohol problem. Throughout high school, Rex worked to provide food for his father and little brothers, and eventually chose to leave his delinquent lifestyle to be a good example to his father.
"Second, because I wanted to finish high school and go to college. And third…" and here he paused, choosing his words with great care, "because the missionaries came. Because of you."
I could say nothing in response — speechless because, by the grace of God, I knew it to be true. I recall Rex in my senior English class last year, clearly a young man wanting to be good but caught in a sinful lifestyle. I remember the tough love that we showed him, and how our words did not fall on deaf ears.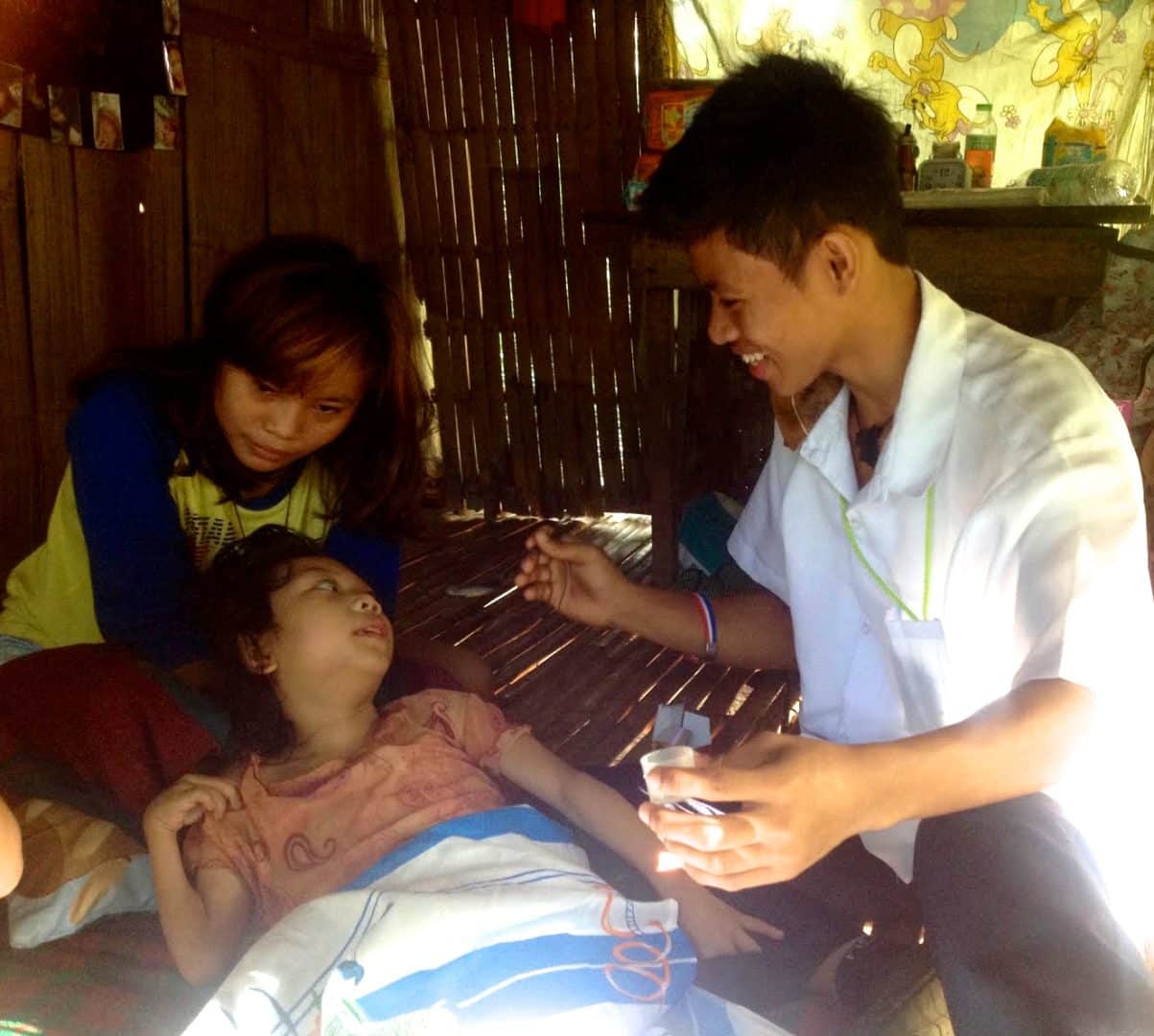 Rex has a heart of service – he daily volunteers to bring medicine to Louie and Fe.
Today, Rex speaks about what Jesus has done in his life and how, at 16, he is a changed man. He is learning the power of forgiveness as he seeks to forgive both his mother, who left him in childhood, and his old friends who have hurt him. He speaks with conviction because he knows from experience that there is no better life than this — to walk humbly with Christ.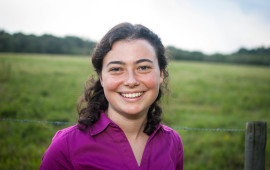 Comments are closed