Dear Brothers and Sisters in Christ,
Imagine sitting with Jesus after He rose from the dead, and before His ascension into Heaven. Overjoyed that He was back with you, after the violence of the crucifixion, you would naturally want Him to remain close.
As you put yourself in that place, imagine asking Him, "Is this it? Is it finished? Are you going to stay here with us and bring everyone INTO YOUR KINGDOM?" It seems like the logical conclusion to such an epic conquering of death. This is exactly what the Apostles thought and precisely what they asked Him.
Jesus had a surprising answer: "…You will receive power when the Holy Spirit comes…and you will be my witnesses…" (Acts 1:8). It's so hard to grasp that this was God's plan! That Jesus would return to Heaven and entrust you and me with going to the ends of the earth guided and empowered by His Spirit. He had foreshadowed this plan in John 14:12: "…whoever believes in me will do the works that I do, and will do greater ones than these, because I am going to the Father."
Greater works! Do we really believe this? If someone examined our life, would it be obvious that we live like these words are true?
Some of us are called to go, and some to empower others to go—and it is in this united work that Jesus' command is realized. We are all called! By the time you read this, we will have already launched our year-end campaign to raise the funds necessary to continue this work; please pray about how the Lord wants you to participate. Let us continue to respond faithfully, until the whole world hears!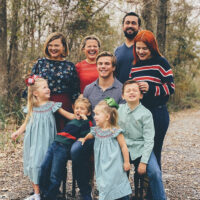 Kevin Granger
Executive Director
Sign up for the FMC Mission Blog to get one inspiring missionary story in your inbox each week!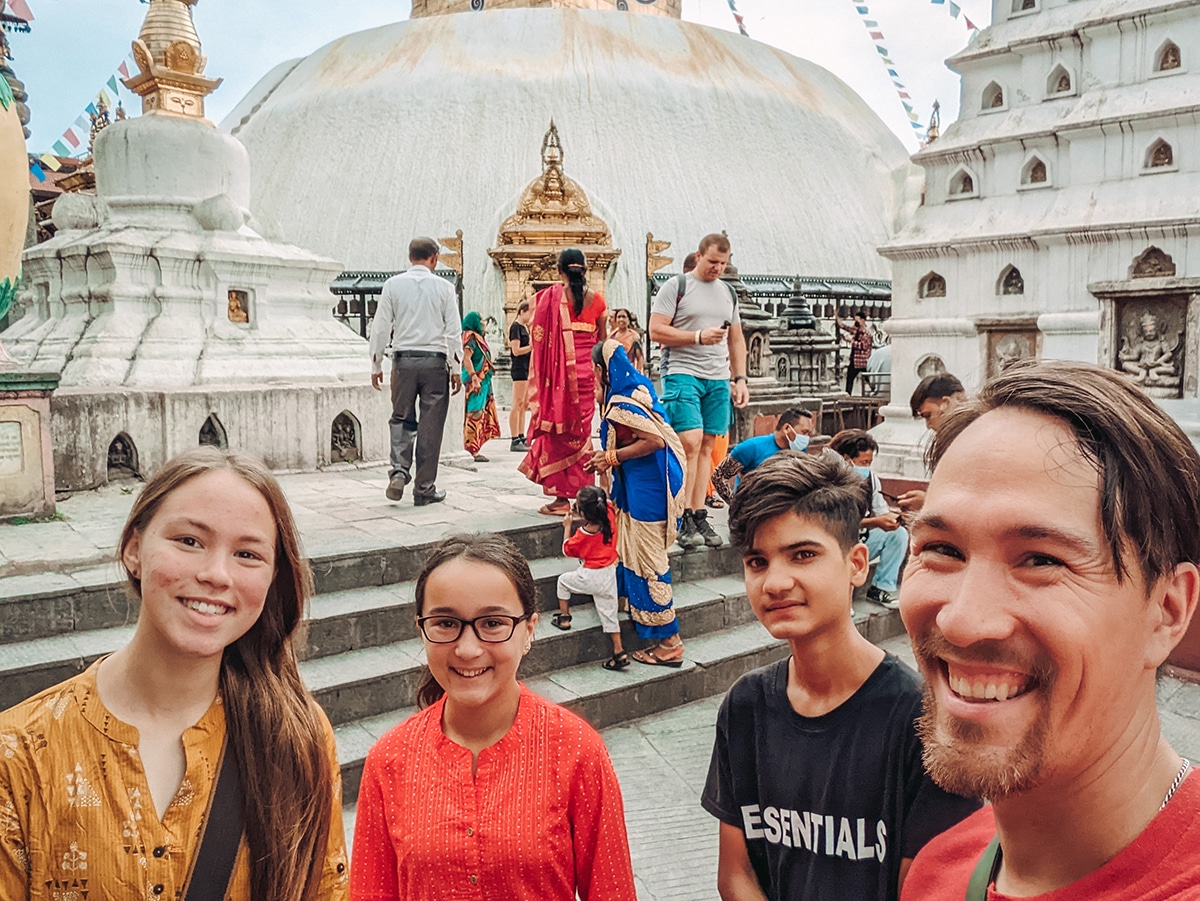 JUST ONE FRIEND
by Matt Glafcke |
Asia
My simple prayer for our travels to Asia was to find just one friend—one person who would be capable of sharing my joy for the Gospel and who could be a companion.
In a major city in Asia, I found myself in a place where chaos and beauty touch side by side. My prayer was answered in an extraordinary way.
I hoped to find a man similar to myself, one with a family, or a businessman, or a teacher of patience. Instead, I was gifted with someone who one day might be assigned these attributes. The Lord sent me a young boy of 16, Ayush, who wanted to take me to see the river.
I met Ayush during a mission trip to a remote village. The ministry of the Salesian priest was a daily class teaching English to the village children. We were invited to join in and see where God was asking us to follow His lead.
I dutifully made my way around notebooks and checked spelling for words such as "school," "meeting," and, oddly, "aluminum." It was spelled as "aluminium." You really only notice the difference in spelling when you are looking quite close. Just as God looks at us and sees our hearts and intentions versus our actions; where you put the extra "I" matters.
As I was joking with the mission trippers, a diminutive young boy made eye contact and approached me.
"Where are you going after the lesson? Would you like me to take you to the river?"
I replied, "Maybe another day, after this we are heading to Mass with Father George."
To which the boy, Ayush, responded, "Okay, I know some prayers."
"Which prayers do you know?" I asked. I figured he would stumble over the simplest of prayers, as I frequently do when speaking a foreign language.
But Ayush recited in slow and clear English the Our Father, Hail Mary, Glory Be, and Fatima prayer from the Rosary. I was sincerely shocked and in awe of the prayers recited so beautifully. We were in a village of roughly 400 people and no one, aside from the priest, spoke English fluently. The Holy Spirit was moving!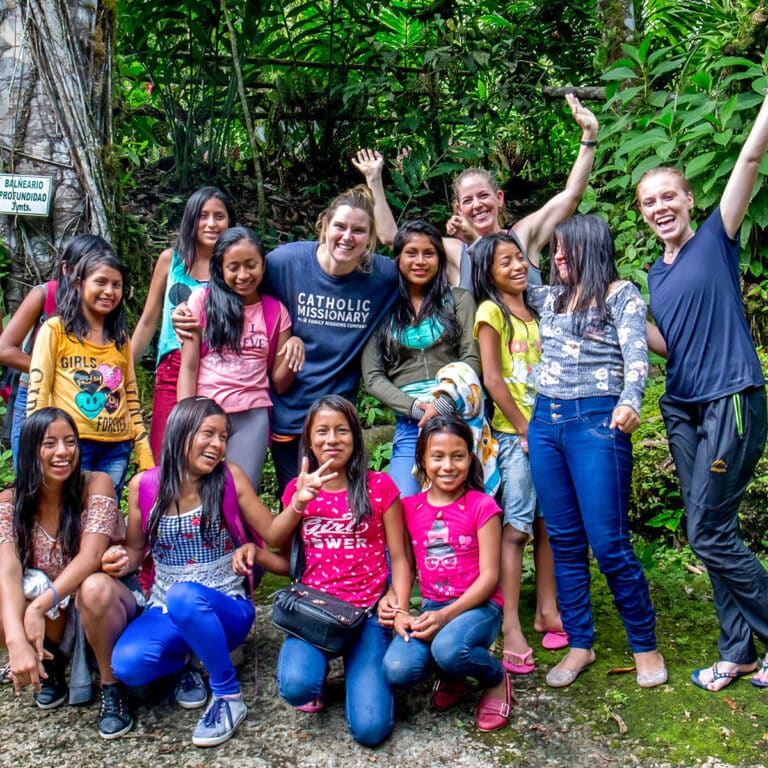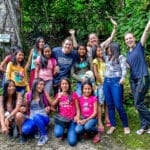 GIVE
Your donations help us continue to bring the Gospel to the world. Consider a monthly gift to help us reach even more people!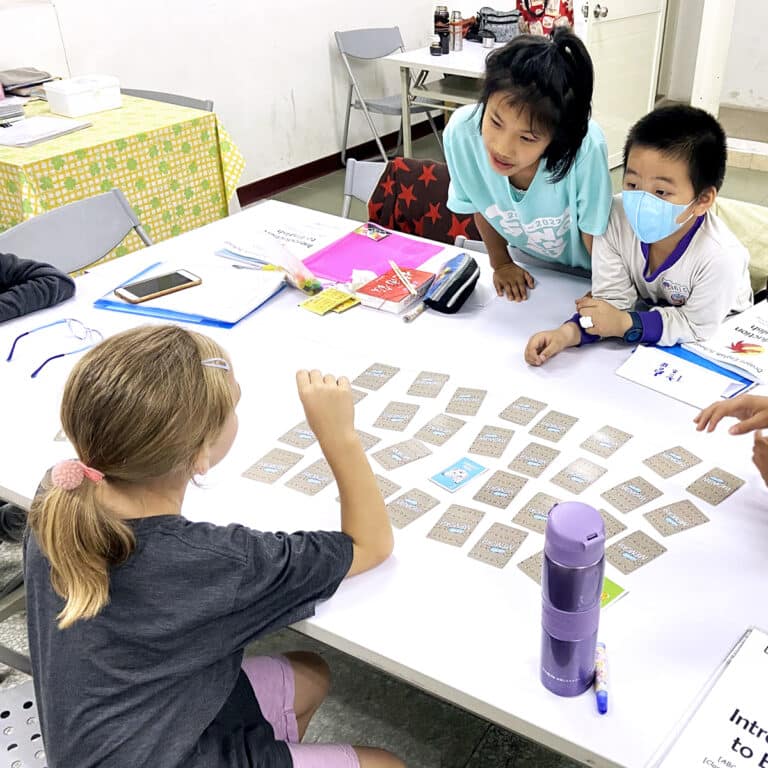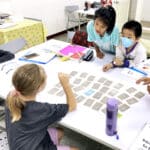 Support a Missionary
Keep a missionary in the field by contributing regularly to their mission fund. Follow their mission by reading their mission blog!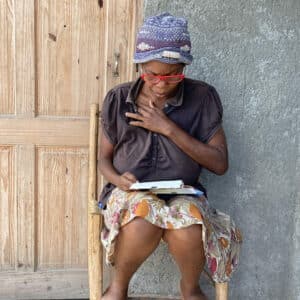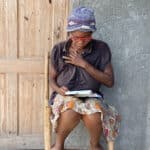 PRAY
Our ministry is a work of prayer! Pray for FMC missionaries and for those that they serve. Click here to send us your intentions.