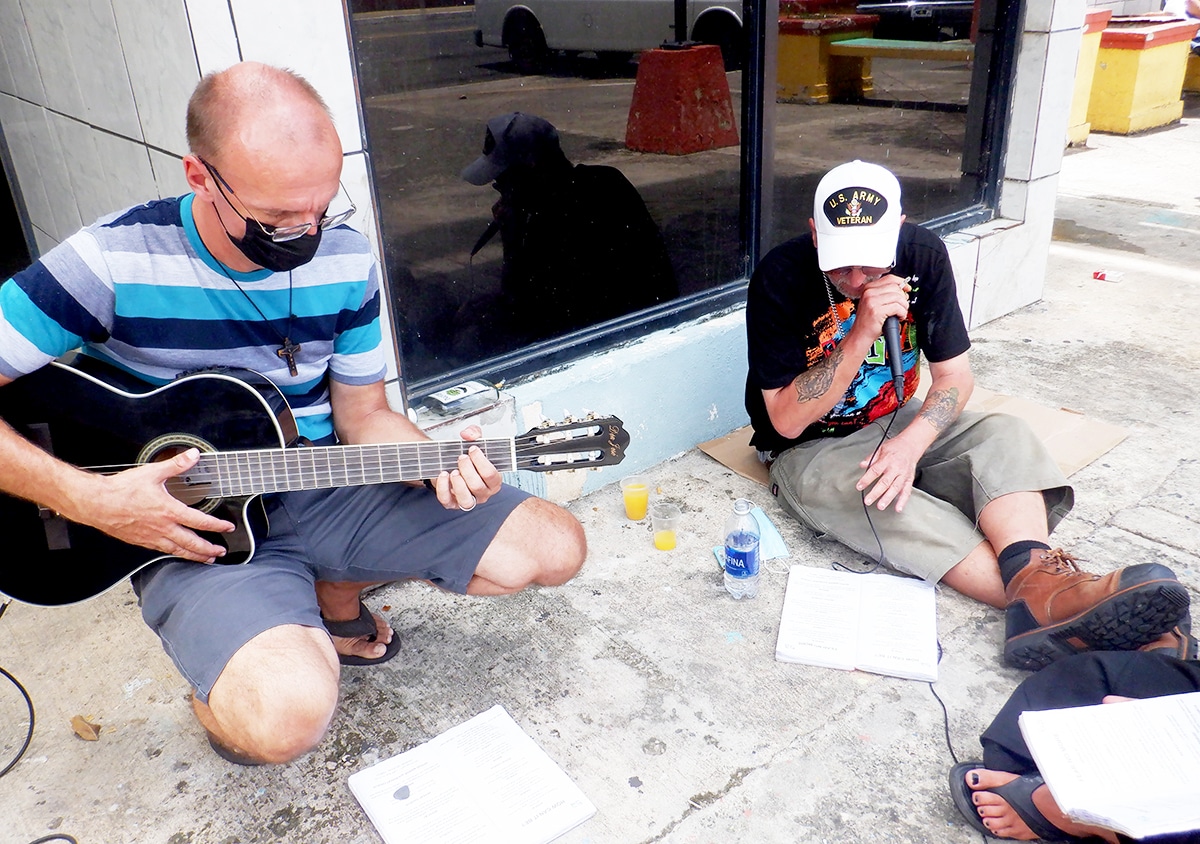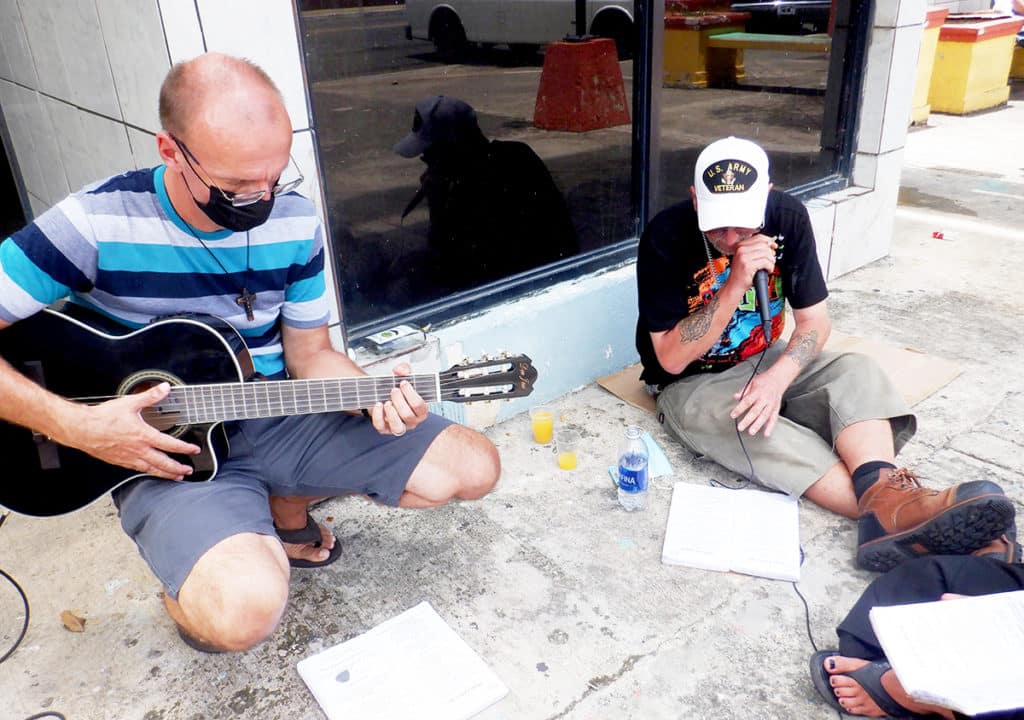 Serving Those Who Served Us
I have always had a soft spot in my heart for our U.S. Veterans. My grandfather John Christopher Carmody served in the Naval Reserve during WWII. He got called into active duty in the Pacific and was honored to take Douglas MacArthur around on a few occasions. My uncle Ed was also in the Navy. My father, Alfred Joseph Carmody, however, was declared 4F (unfit for military service) due to the fact that he had contracted polio at the age of 12 and suffered from the effects of that virus. Otherwise, he was of the age that he would have fought in Korea.  
So, when Karen and I learned of a place in the next town over that helps U.S. Veterans get situated in Puerto Rico, we felt called to learn more about it. The Casa del Peregrino (Pilgrim's House) is meant to be a transitional housing facility for up to two years. They offer assistance to find them a more permanent place to live.  
What we have observed is that many of them do not speak Spanish and can feel very isolated here. We have seen some of them fall into drugs and alcohol abuse among other things, and we have felt called to minister to them in their needs. So we decided to modify our schedule to include a Friday late-morning ministry to them in English where we serve doughnuts and juice. We read scripture and invite them into a discussion about what was read.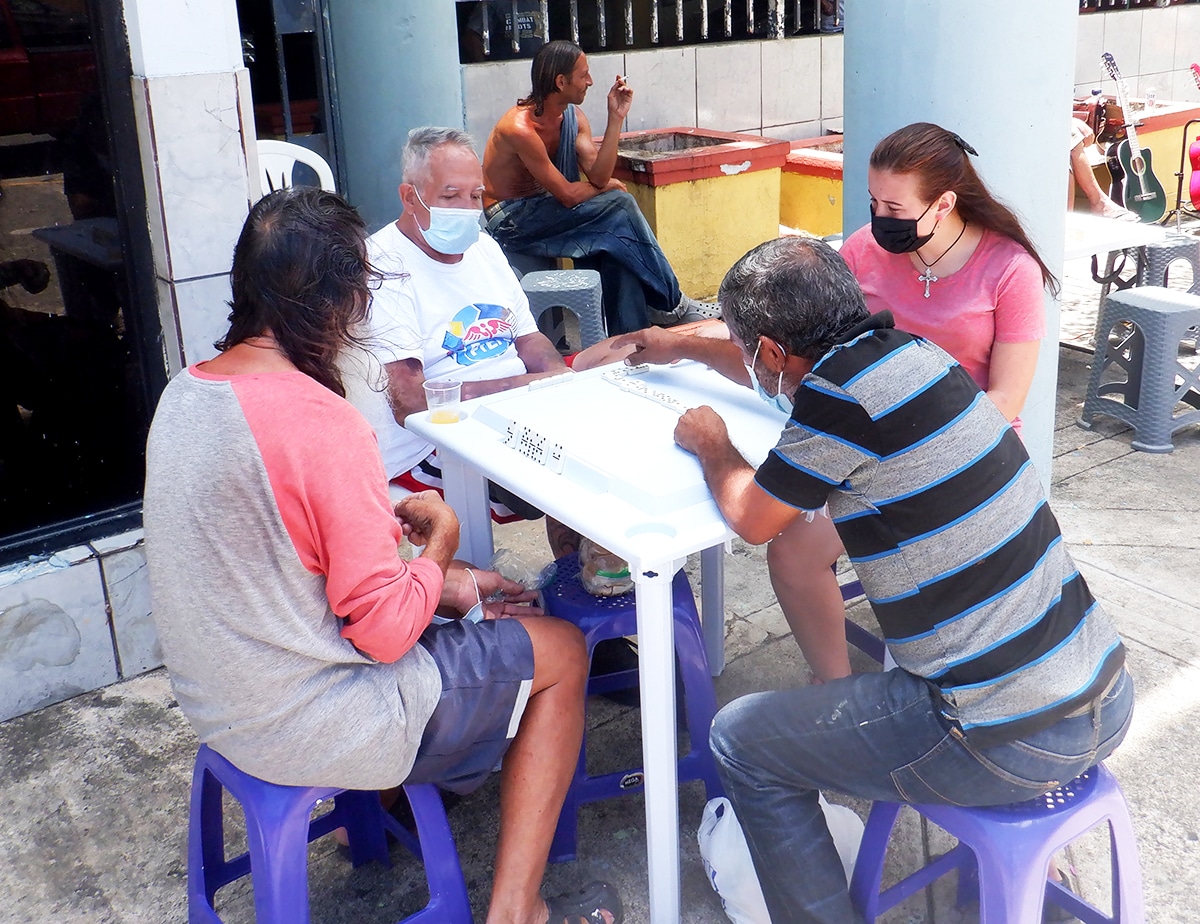 Please pray for those U.S. Veterans that feel isolated or all alone, especially during this time of Covid. Pray that those who have fallen into bad habits can break them and have new beginnings. There is one man we have been ministering to these past few months who just entered into a rehabilitation program called "New Beginnings." We hope and pray that he is able to leave drugs and alcohol in his past.  
All in all, we are all having a lot of fun as a family doing this ministry and we hope that we can be good instruments in the Our Father's hands. Allow us to be clay in The Potter's Hands!  Come Holy Spirit! Jesus, Mary and Joseph, Pray for us!
Here is a video we made of one veteran singing a popular praise and worship song and making up his own ending! We hope it brings a smile to your face, as it did to ours.
We stopped along the way to drop off doughnuts and juice to Pablo, one of our new homebound veteran friends and to pray with him.  He is very lonely and has trouble taking care of himself.  
Please pray for Pablo and all the veterans we serve here. It is a gift to serve those who have given it all to serve us.