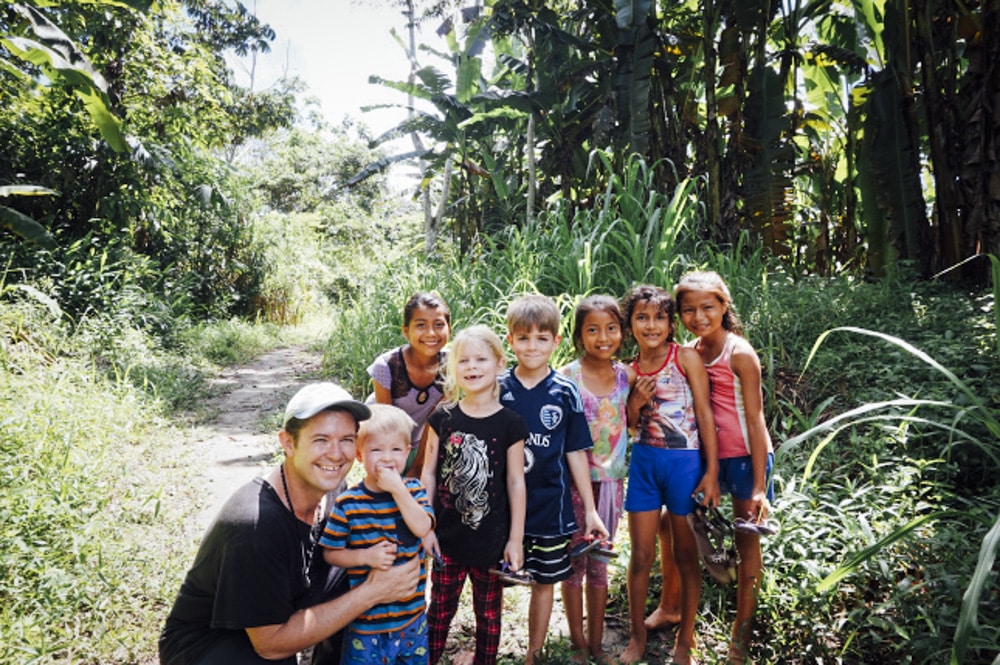 The Mission at the Crossroads
"For the word of the cross is folly to those who are perishing, but to us who are being saved it is the power of God." – 1 Cor 1:18
My life in missions has been full of crosses. In a way, most of my experience of missions has been walking under the cross, at times sorely felt and at other times barely, but nevertheless it is uncomfortable and humbling and almost always near. For me it started the moment we entered our first mission post in Mexico and couldn't verbally communicate. It was discouraging and frustrating to travel so far and be able to say so little. We had hoped for the gift of tongues or some miracle that would take away the difficulty of learning a new language, but, alas, no supernatural gifts of Spanish were given and we had to learn the hard way through embarrassment and even shame.
Family life is a struggle as well. Most of the people, places, traditions, and things you love or enjoy are gone. Restaurants or family getaways become scarce and it can at times be hard to even want to eat another round of rice and rubbery chicken. Although the absence of creature comforts – ice cream or pizza – are manageable, it can be harder when your kids have few or no friends, or the friends they meet are immoral or mean. I myself have lived most of my life in missions with few real friends nearby.
Sometimes I ask myself why we are still here. Yesterday I was praying my rosary and asking God what He was doing. Our time here in Ecuador has been far from easy. I have rarely encountered so many obstacles in such a small span of time. Every step forward is hard and slow. People (including our pastor) do not fully understand why we are here. Why would we travel across the planet to talk about Jesus? We aren't even priests so what could we possibly offer? This is the epitome of missionary life as a Catholic lay person – prepare to be misunderstood.
When I feel like discouragement is near or life is heavy, I like to go to Paul's letter to the Philippians. I woke up this morning and began reading in Philippians where Paul writes from prison. It dawned on me that this, one of Paul's most encouraging letters, is written from a jail cell. He must have felt pretty useless at times during his long stints in a cell. I have felt very tried trying to figure out why God has not just cleared out paths and made it easy. Then I read, "For it has been granted to you that for the sake of Christ you should not only believe in Him but also suffer for His sake, engaged in the same conflict which you saw and now hear to be mine." (Phil 1:29-30). This is truly a different way of seeing the difficulties in our lives, even here in missions. God is not going to bless us, He is not going to show us His glory; no, Paul asserts that He is blessing us by our participation in the suffering of Christ, in His cross.
The key verse for me today was: "Indeed I count everything as loss because of the surpassing worth of knowing Christ Jesus my Lord. For His sake I have suffered the loss of all things, and count them as refuse, in order that I may gain Christ and be found in Him." (Phil 3: 8-9a). This is why we entered missions – to find ourselves in His Will and His Life. This is why we left our lives that made sense, full of friends and creature comforts – to follow Him and gain Him. This is why, although I feel unsure of God's plan for us here in Ecuador, I feel confident that "the Lord is at hand. Have no anxiety about anything but in everything by prayer and supplication with thanksgiving let your requests be made known to God." (Phil 4:5b-6). Thank you Jesus for the call to missions and the call to the cross; I await your response: "Make haste, my beloved, and be like a gazelle or a young stag upon the mountains of spices." (Song 8:14).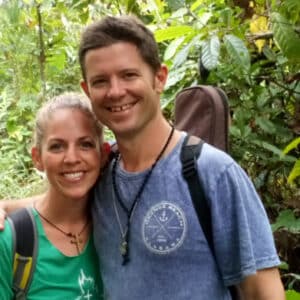 Comments are closed