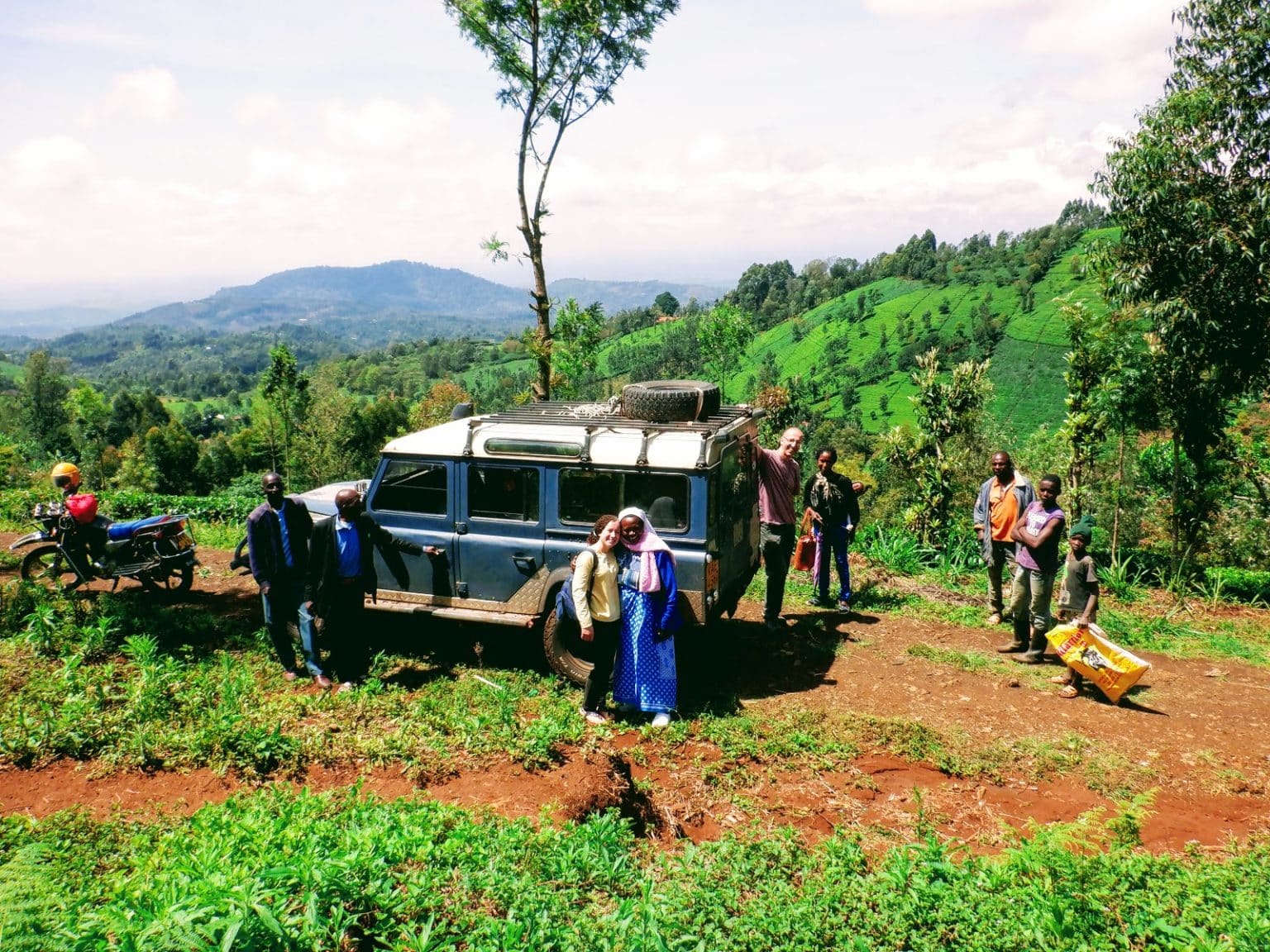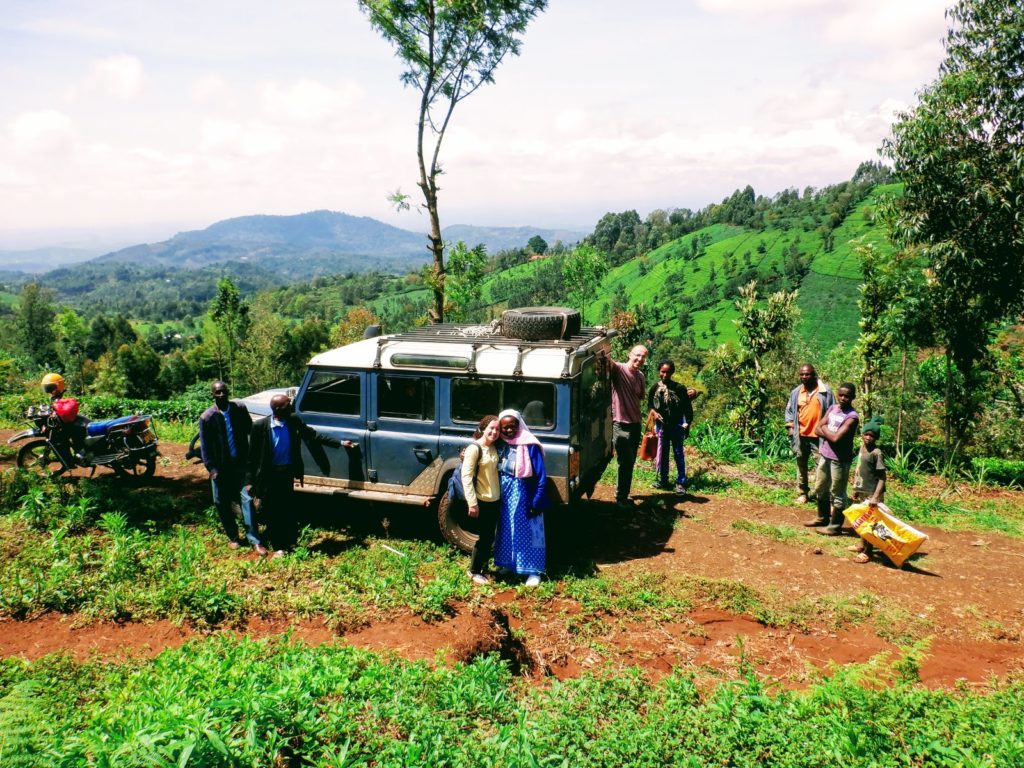 Visiting Homes in Kenya
We have struggled with how to get out to the homes of the people here without starting a tidal wave of demand for material things from the people that live here that need so much. So, we prayed about it and God answered our prayers and sent help. One day, I was in our market here in Mikinduri and I saw a nun. So, I went up and introduced myself and she did the same. Her name is Sister Anna Mary and she is originally from neighboring Uganda and is living at the next closest parish to us. I shared the struggles that we are having with how to get out to visit people without causing a flood of requests for material things. She shared how she has her ministry during the week to go out to visit the home-bound elderly and AIDS patients to pray with them and administer the Eucharist. She invited our family to accompany her to see how she does it and we gladly took her up on the offer.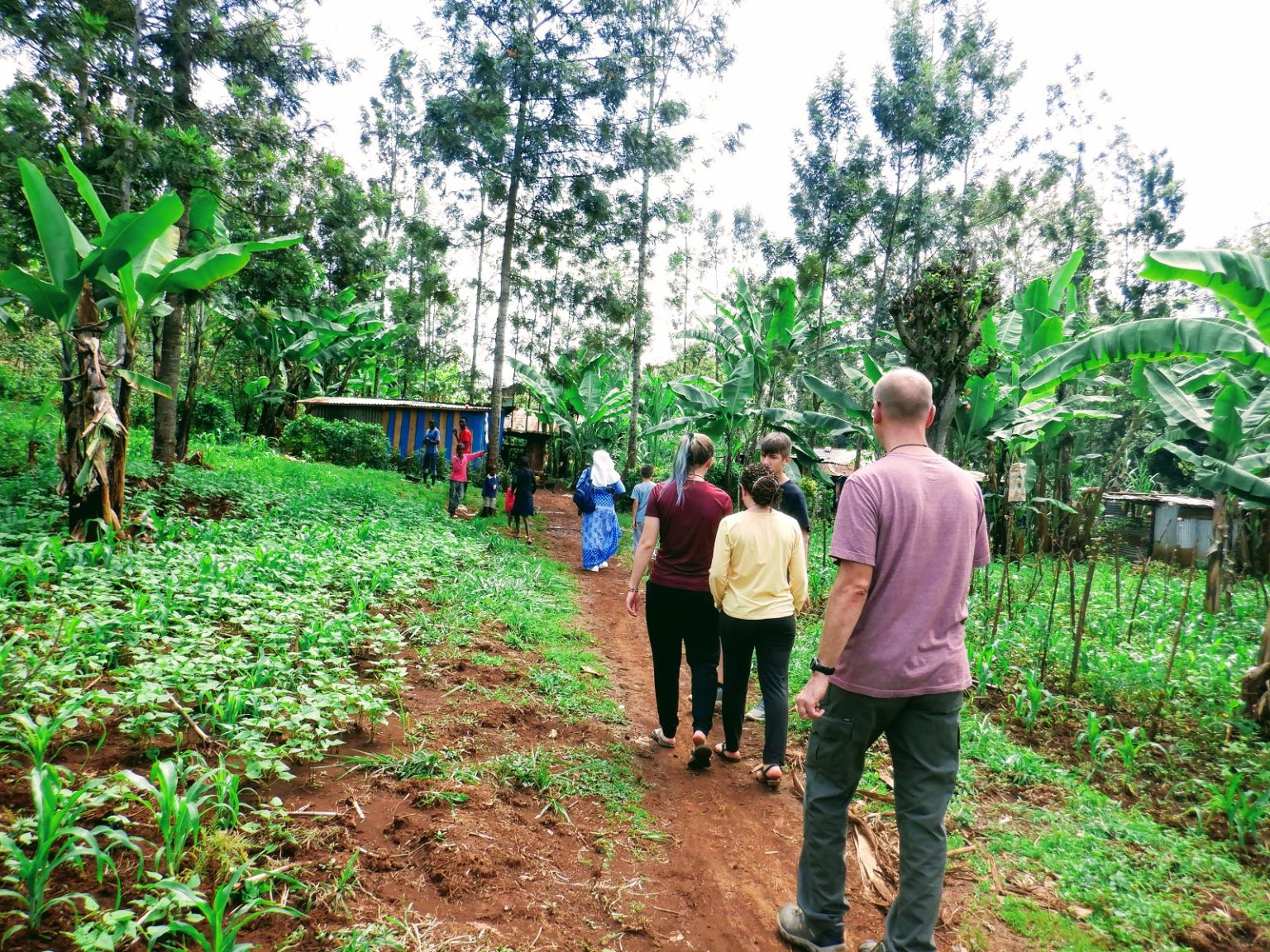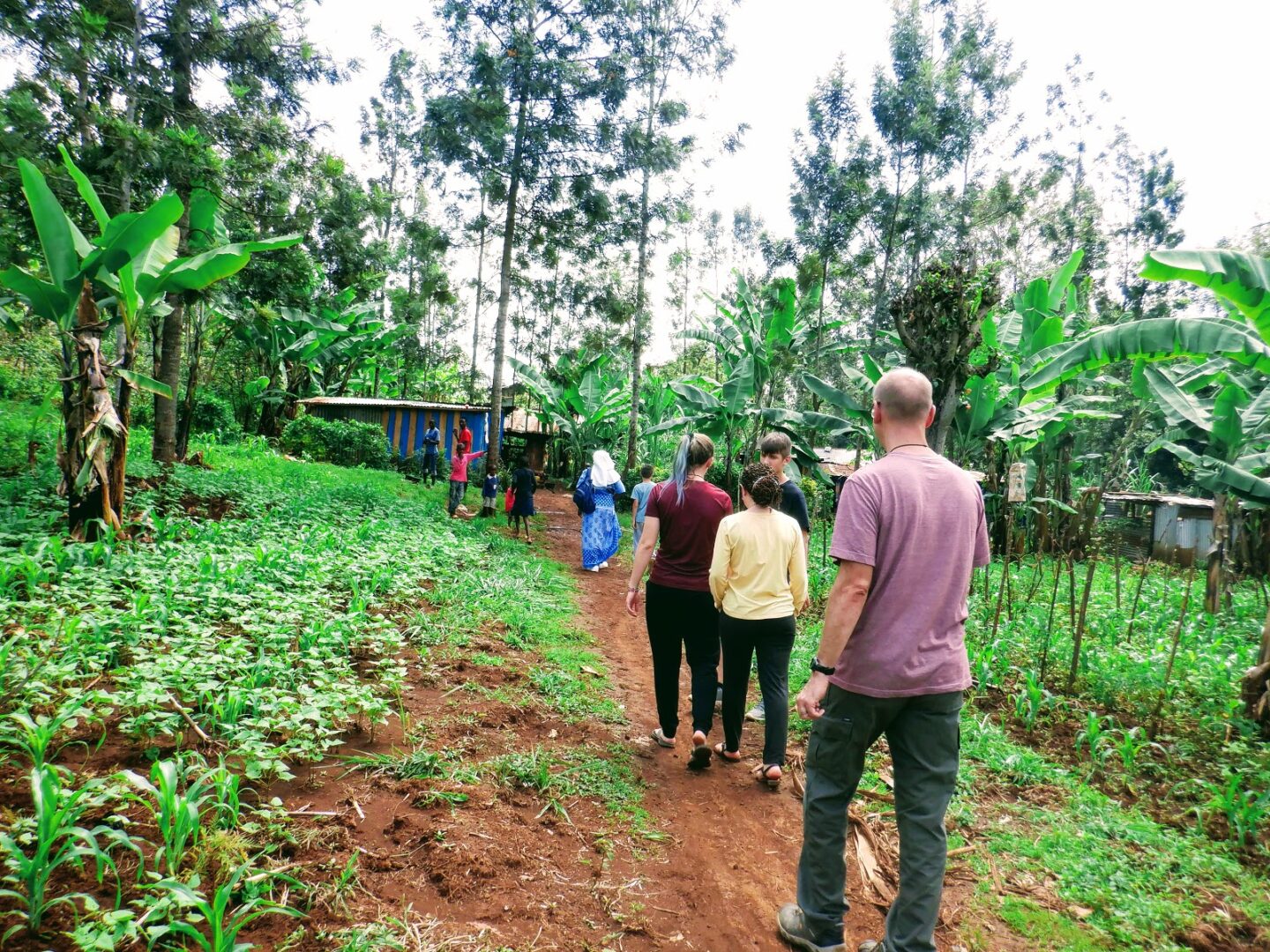 We headed out early one Wednesday morning. Since it is rainy season, we had to use our vehicle's 4×4 low to climb up the steep slopes on the muddy roads. We climbed and climbed and climbed and finally arrived at our first destination. We parked alongside the road and then hiked a short distance to our first visit. The first visit was with a bedridden woman who could no longer speak. We don't have a picture of her, but we have a picture of her mother who is taking care of her although she is in her 80s.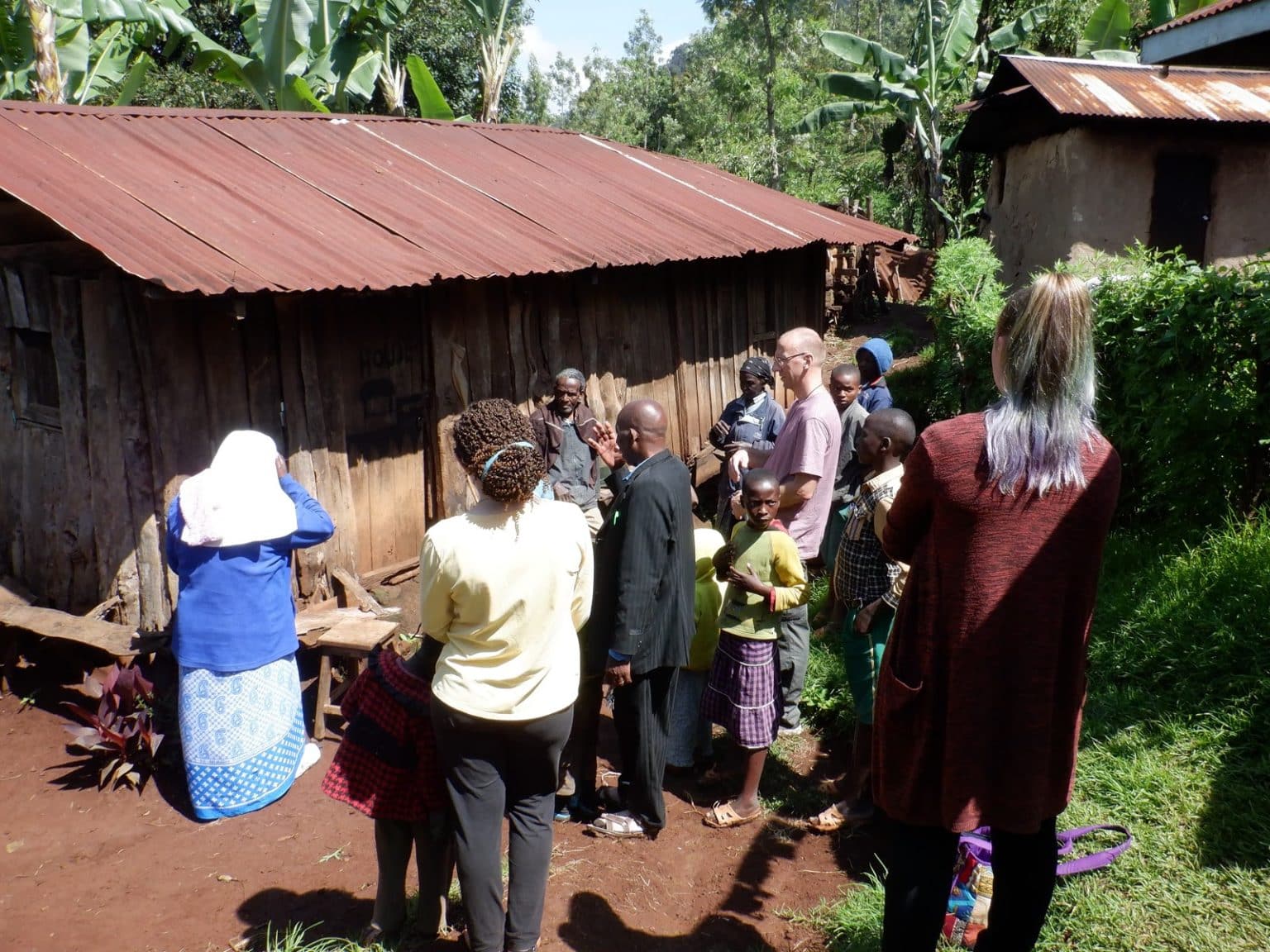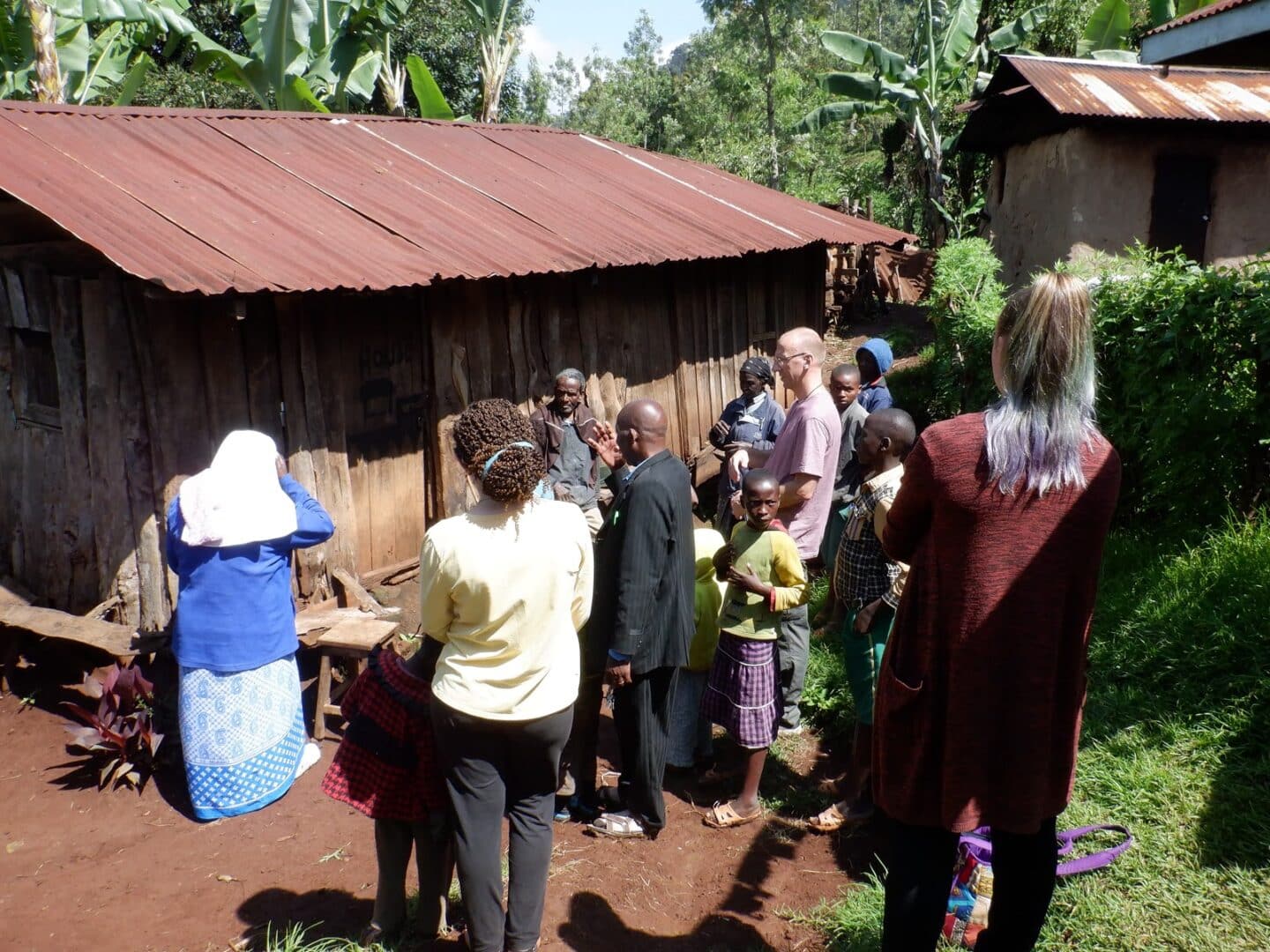 Sr. Anna Mary celebrated the short communion service and then we had time to visit with the people. The bedridden woman showed us a small photo album of herself when she was younger, photos of her only son, and lots of fun photos of days when her health was better. We had a nice visit with her and we agreed to get her a new mattress as hers was very worn and soiled which Sr. Anna Mary will bring to her. We visited quite a few houses in the morning, stopped for lunch and then continued in the afternoon on the other side of the highway with about six or seven more visits.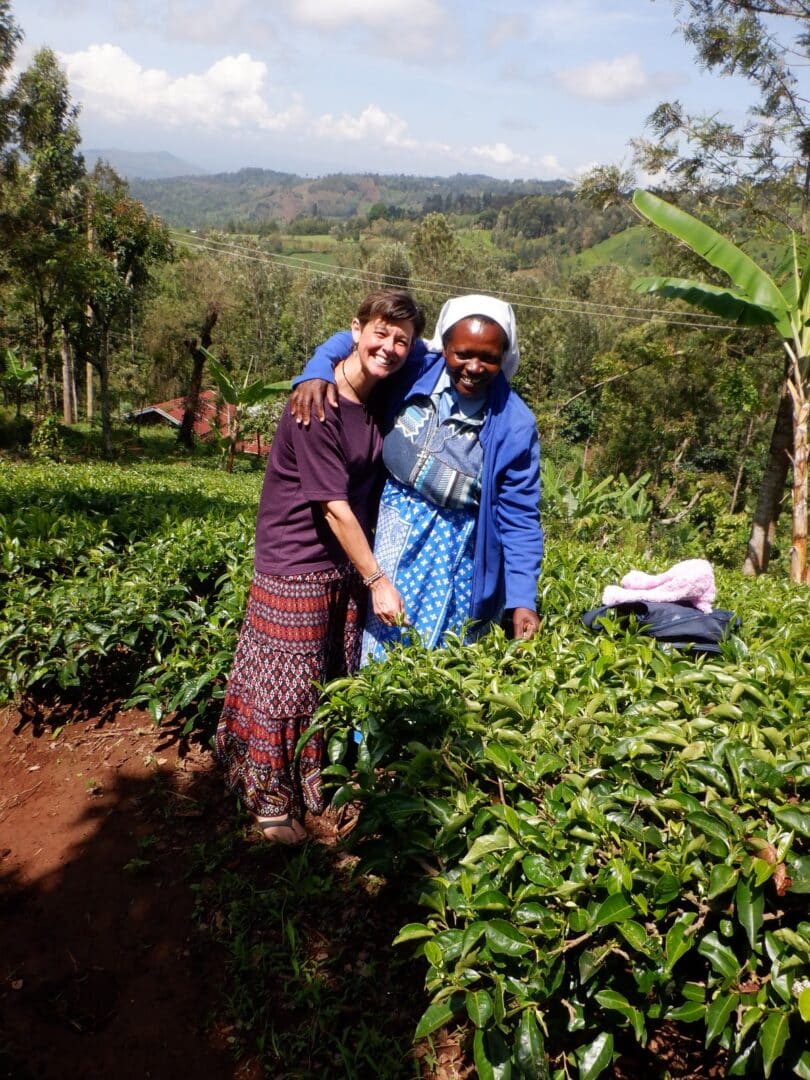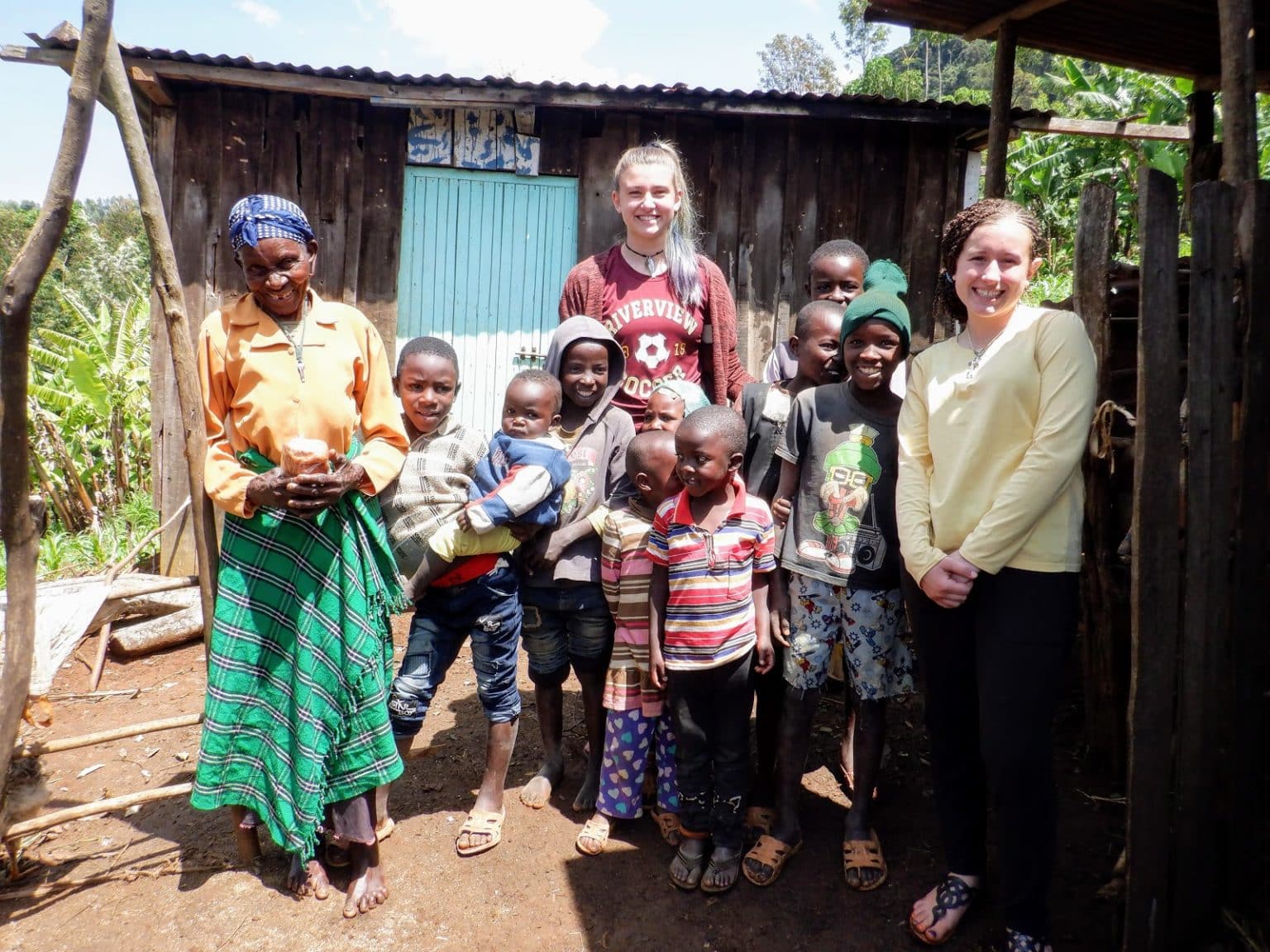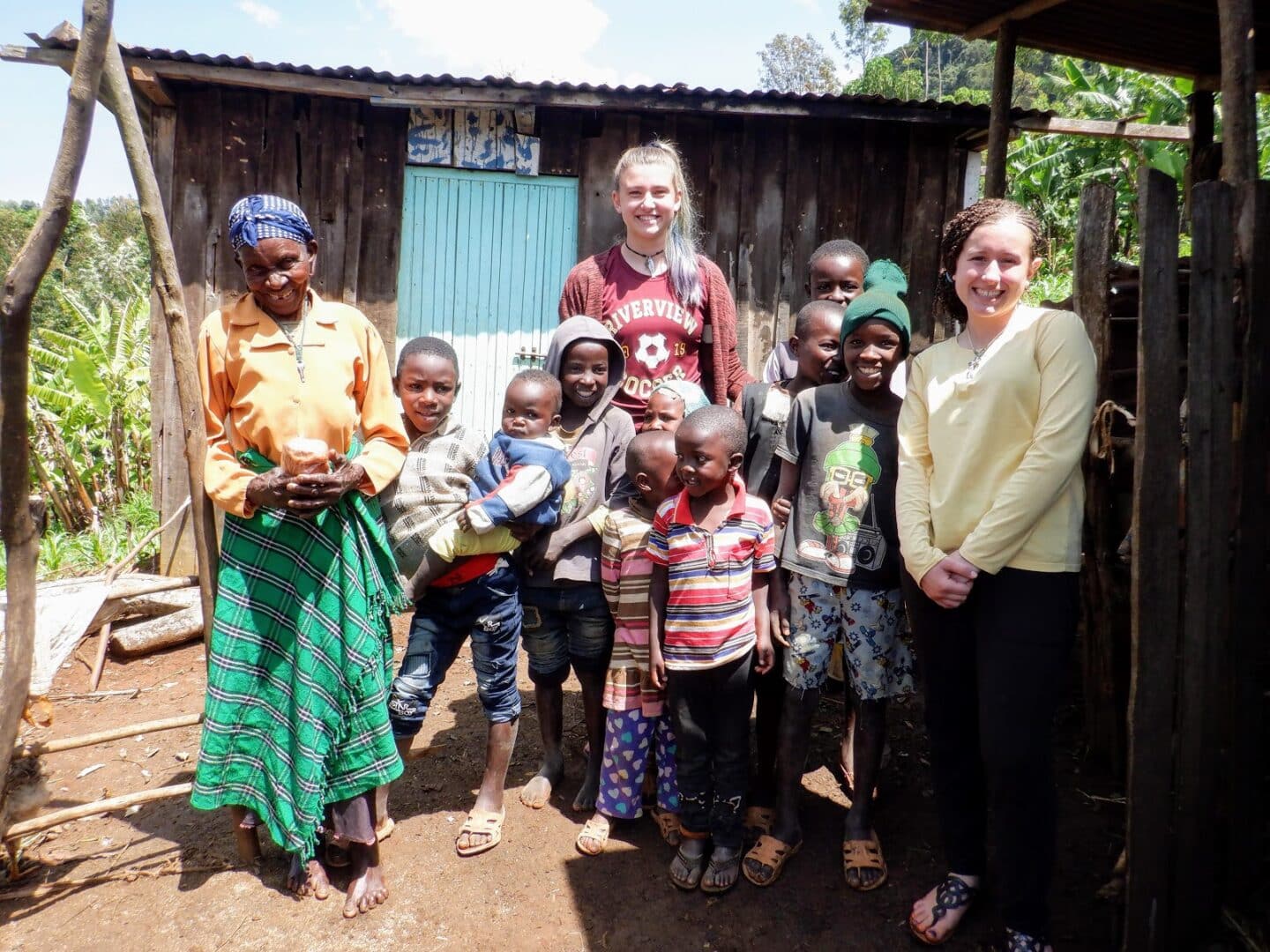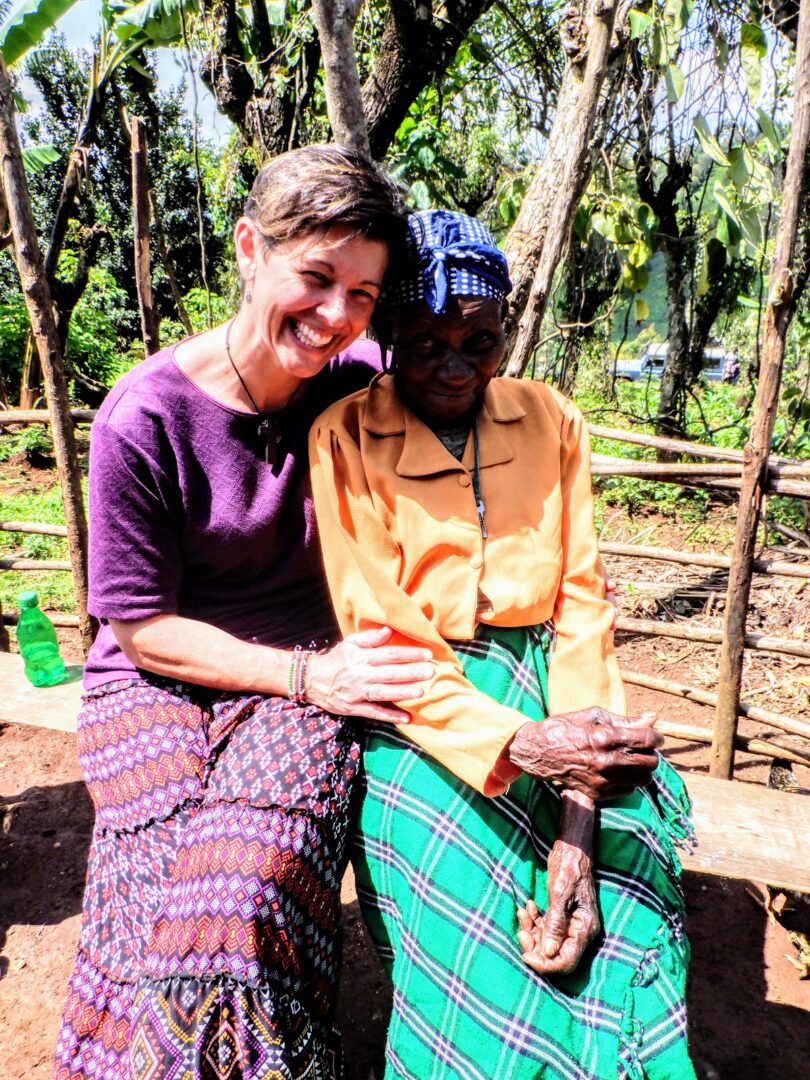 We found one man laying on a mat outside of a small wooden hut. He was very thin and moved very slowly. Sr. Anna Mary greeted him warmly, and gave him some advice: "Eat what you are given. Do not give up fighting and do not to lose hope!"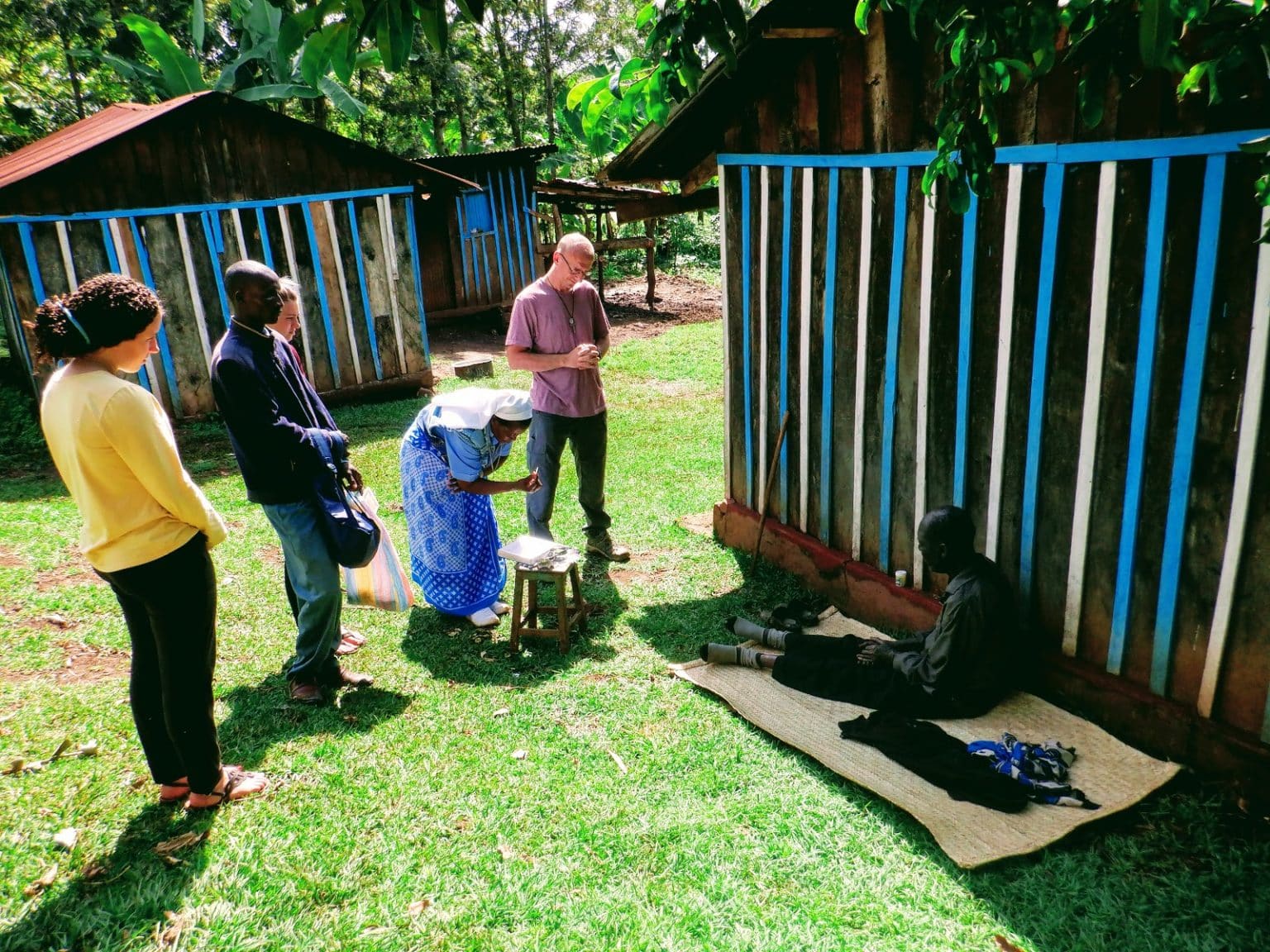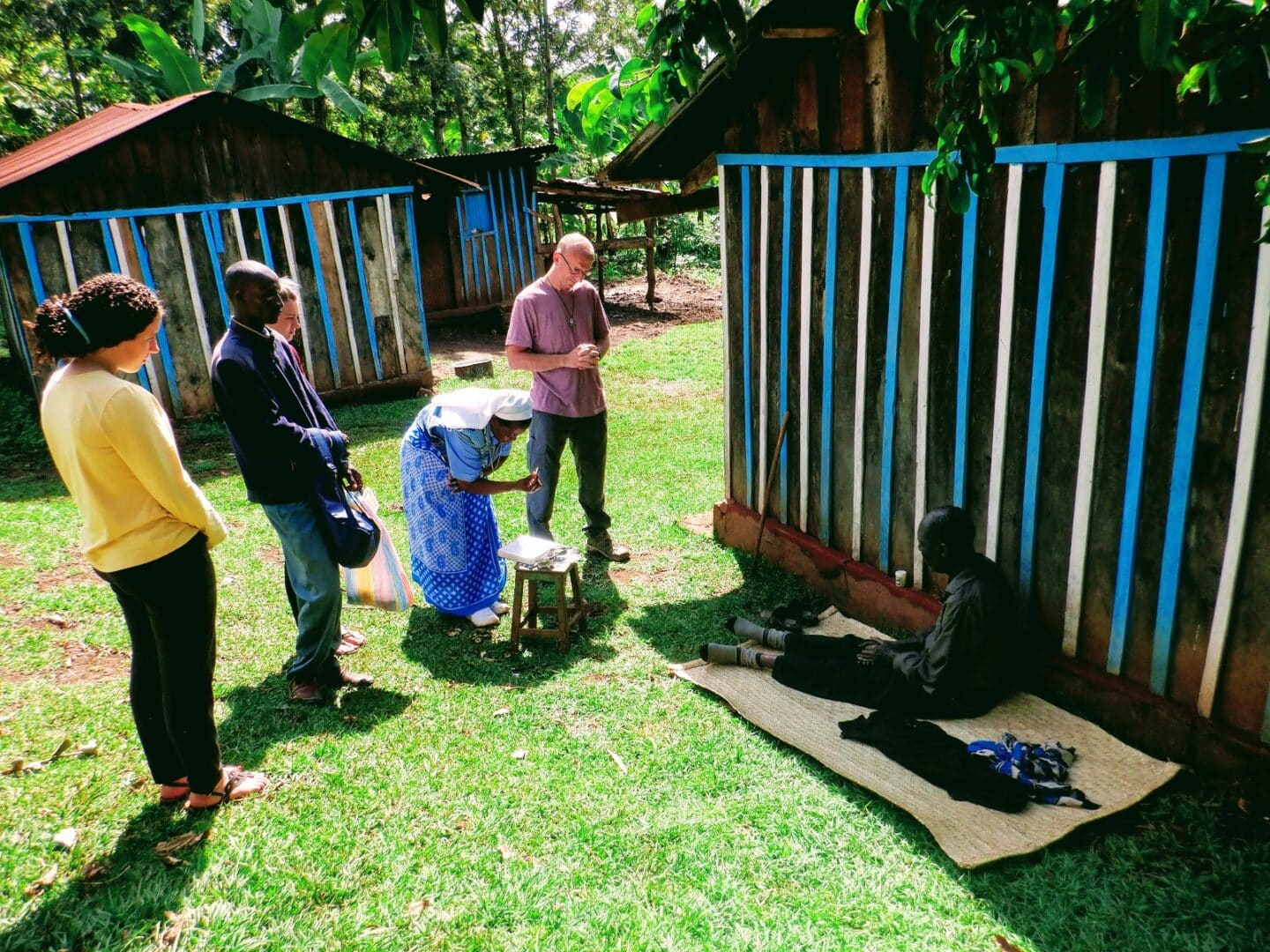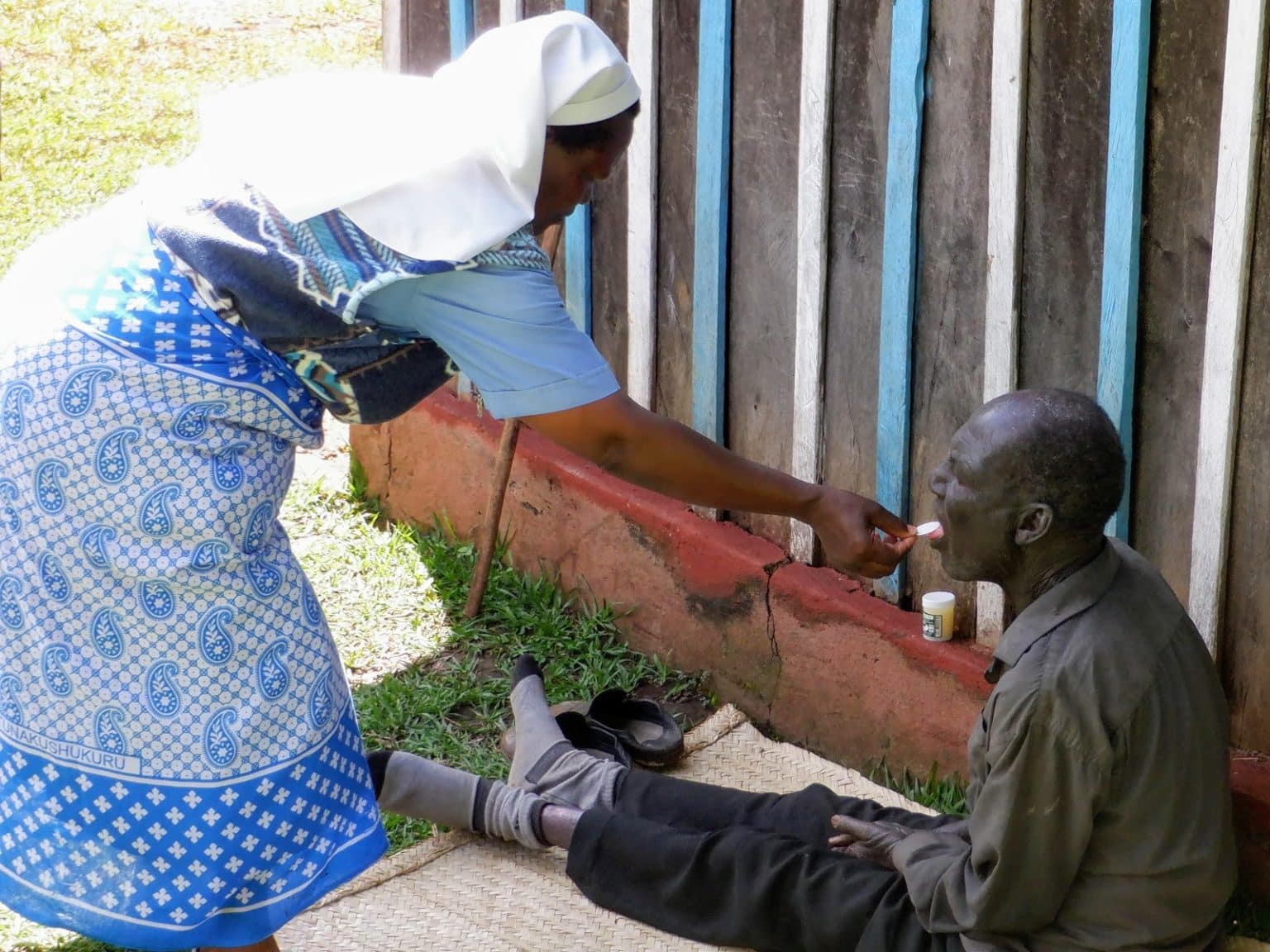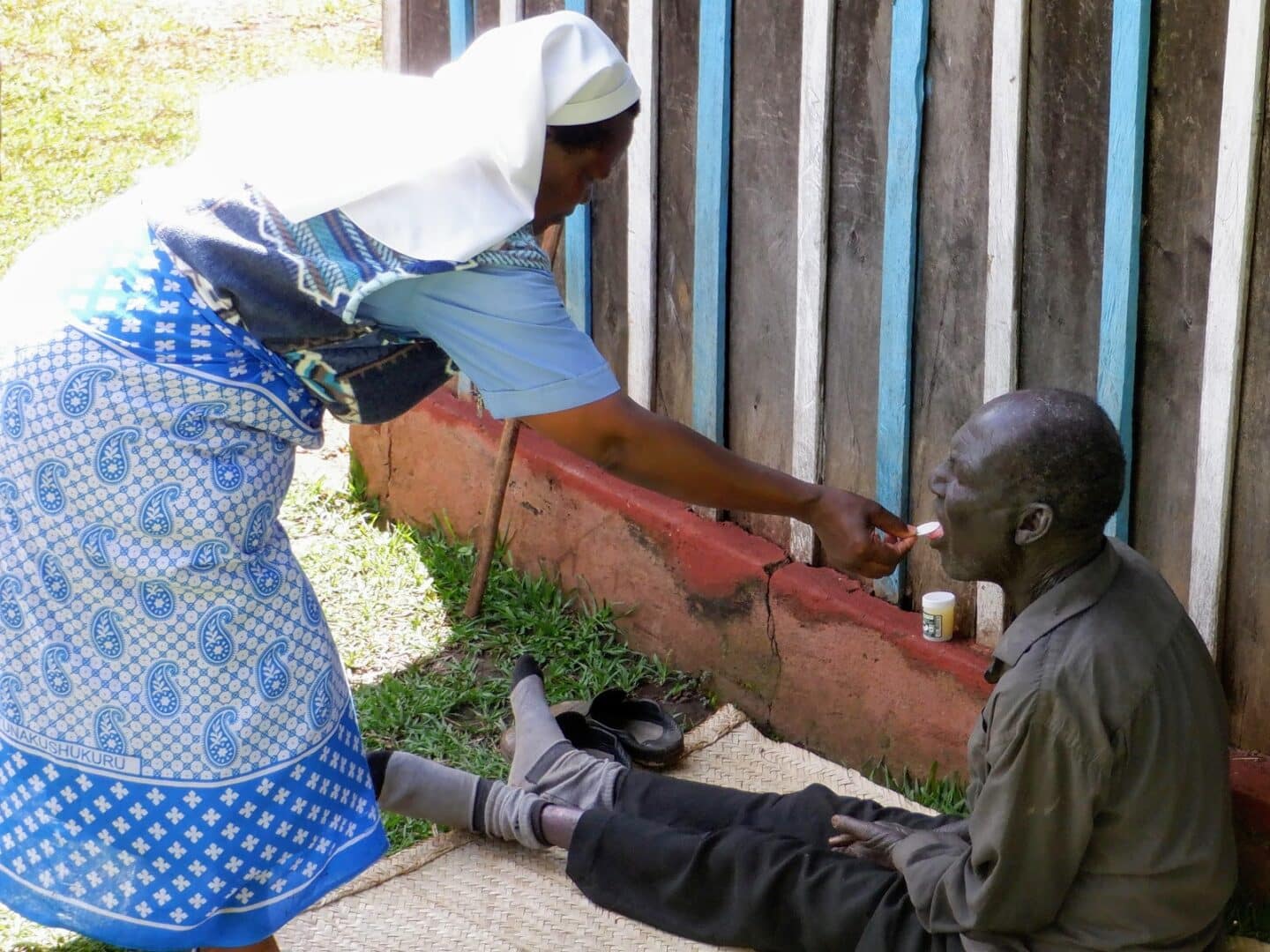 Here is a video of Karen and a 103-year-old woman that we visited. She later got up and danced with Karen!
We had a super blessed time doing home visits with Sr. Anna Mary! One of the men that we visited was dying from AIDS and he actually passed away the next week. My daughter Anna crossed paths with his son at a youth group meeting and he told her how moved he was that we came to bring his father communion when he was dying. We never know how the little things we do in life will impact the lives of others. I know Anna was blessed to be able to hear from this young man about our day of home visits. We are working with some people here at the parish to coordinate doing our own home visits the way the Holy Spirit is guiding us to do them. Please pray for all of these people that we go and visit!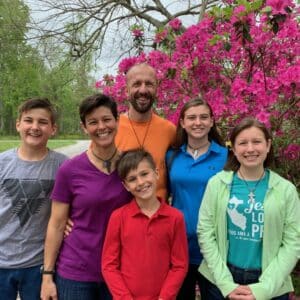 Comments are closed