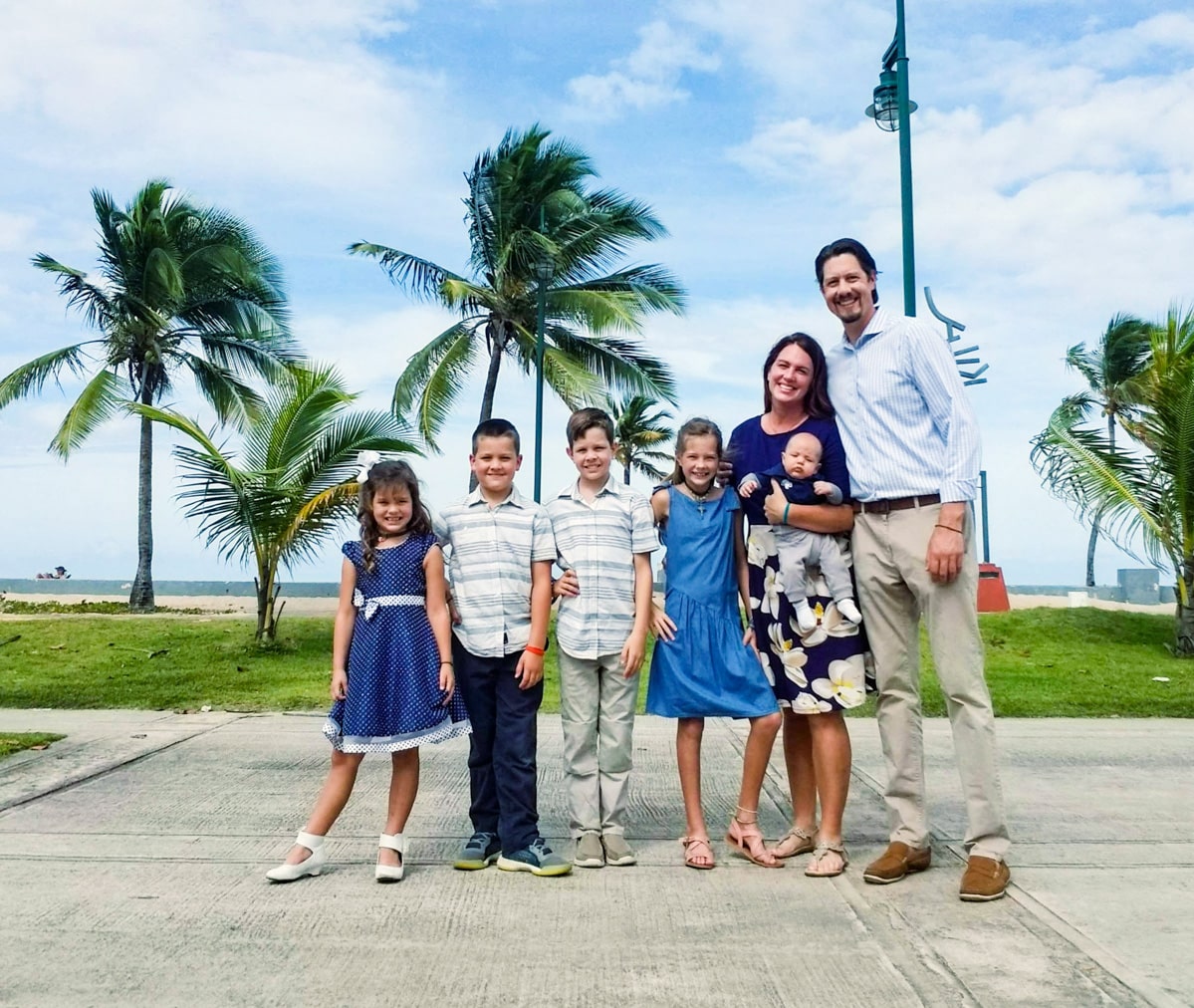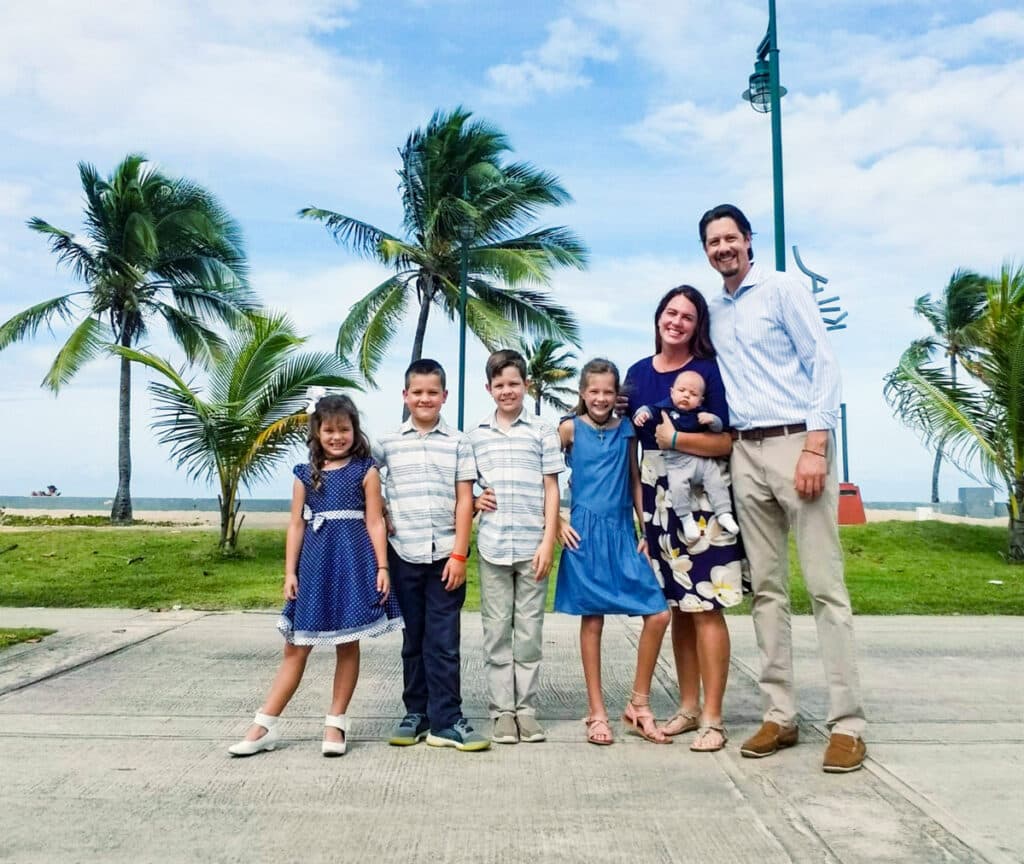 Who Am I
Who am I? Where do I find my value? How do I define myself? Have you ever asked yourself these questions and honestly answered them?
A few short years ago, I would have responded proudly: "I am a father, a husband and a business executive." Technically, that was correct. But what did that actually mean to me?
Here is how God used a typical morning commute and a year in Puerto Rico to change my perspective on where I find my worth:
It was a beautiful May morning in 2018. I was on my normal commute to work in Franklin, Tennessee. I had dropped my kids off at school and I was in a fantastic mood. The previous day we received word that our company had completed the "due diligence" process to be acquired in the coming months. I had personally been involved in the transaction and felt tremendous pride and accomplishment. This was what I had dreamt of my entire life: to be a successful business executive. One who made the big bucks, who wasn't afraid of risk or pressure, and who was willing to outwork anyone to get what I wanted. I was truly living out my dream… Or so I thought.
"Where do I find my value?" If I was honest with myself in answering this question, I defined my life by my career. Sure, I was a husband, father, son, brother, and friend, but work was definitely my priority, and it completely controlled my life. For lack of a better term, work was my drug. I wanted it and needed it. I ate, breathed, and slept work. I loved the outcome of a job well done. Recognition, power, prestige, and money! The problem was that I could never get enough. Every time I received any of these rewards, my pride only wanted more.
But God clearly had different plans for me. On that fateful morning commute, He changed my life forever. As I was sitting at a red light, my mind went blank and a deafening silence fell upon me. Out of nowhere I heard something that completely enveloped me. For the first time in my life, and as clear as day, I heard God's voice: "Mark, I have put you on this earth to do something different!" My exact response was, "What the ….? What does that even mean? That's it?" Yep, that was it. That was all He said.
I heard God's voice: "Mark, I have put you on this earth to do something different!"
While God did not reveal the details of His grand plan for me that morning, He did do one thing. At that very moment, God began to stir something in me, something I never expected. I started to question myself and everything I had done in life. My confidence was shaken, and I was lost. My world no longer made sense.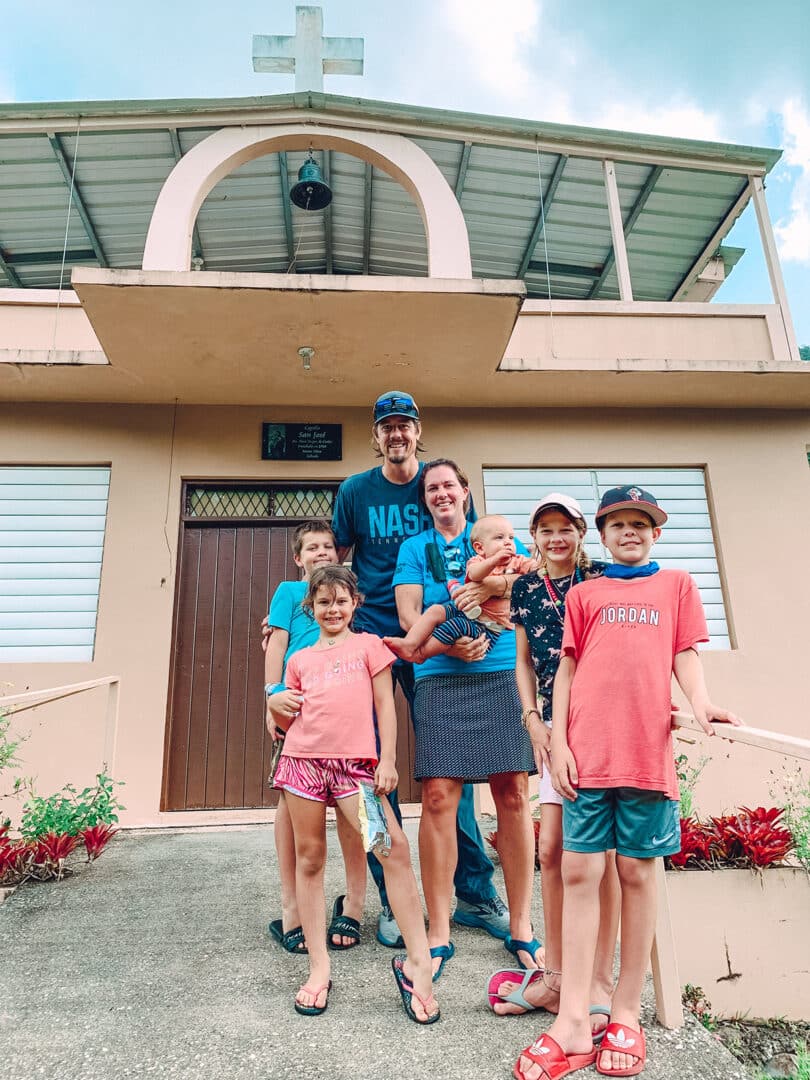 I should have been fired from my job. No question about it. To put it politely, I was a jerk. The people I worked with were forgiving and patient. But we eventually came to an agreement that it was time for me to leave. If work was bad, home was worse. Rachel and I were on our third marriage therapist, and we were growing further apart. We loved each other because of the kids, but we definitely did not like each other. Our hearts had grown so cold and hard towards each other that we slept in separate rooms. We had more arguments than conversations and definitely no romance. Then came the final blow—I realized I had no idea who my children were. I had yet to engage in a real conversation with any of them.
Simply put, I was 37 years old, and God was giving me a preview of my own personal hell if I stayed on the same path. I had lived my life blind to the world around me. I had lived for ME and no one else. I had fooled myself for years! I would say things like, "Rachel, this is all for you and the kids. Do you think I like working over 70 hours a week? I'm trying to provide safety and security for you and the kids." The funny thing was, the only person who believed that lie was me. Rachel never bought it, and our kids did not care.
I was 37 years old, and God was giving me a preview of my own personal hell if I stayed on the same path.
God knew in order for me to change, to become the man He created me to be, He had to take away what I valued most: my career. Stripped naked of my pride and being humbled, I finally accepted that I needed to change. I had to stop trying to solve all of my problems on my own. They were too big for me to handle alone. Only by deepening my faith in God was my transformation possible.
I turned to God for help, and He certainly provided. He put people in my life that could show me the way. I met missionaries who gave up their careers to pursue a life for God. I was introduced to spiritual direction and healing ministries. I read every book that He put in front of me.
After a lot of work on myself and by the grace of God, my life has completely changed. And God continues to work on me! With God's guidance and truly living for Him, my priorities are in the correct order and I now confidently define myself:
First, I am a son of God. When I prioritize God in my life, everything changes for the better. Now I pray every day with Holy Scripture. I could not get to know God, my Heavenly Father, if I did not spend time with Him every day. Only after committing myself to daily prayer did God begin to reveal his plans for my life. Now, in Him is where I find my worth.
Second, I am a husband. Through my journey, God has revealed to me that being a husband means sacrificing my desires for Rachel. It is being by her side and present when she is having a bad day, being her strong and confident husband when times are tough, being honest and vulnerable so she knows who I truly am, and engaging in long conversations about our future, our kids, and our faith. I'm finally stepping into my role as the head of our household.
Third, I am a father. It has been the greatest joy of my life to get to know my kids. I engage in meaningful conversations with them, watch them grow and develop, and I am inspired by their fearlessness and desire to help others. One major responsibility of a father is to speak truth into our children's lives—to help them figure out who God created them to be so the world around them doesn't do it instead.
Finally, I am a son, brother and friend. I love helping others with no strings attached. Giving of myself to those around me. God, through his infinite wisdom, has shown me that living my life for others is far more rewarding than living for myself. After all, He gave us the perfect example to live by.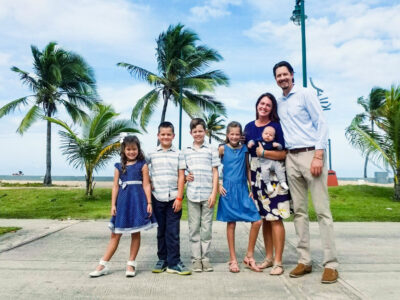 Comments are closed