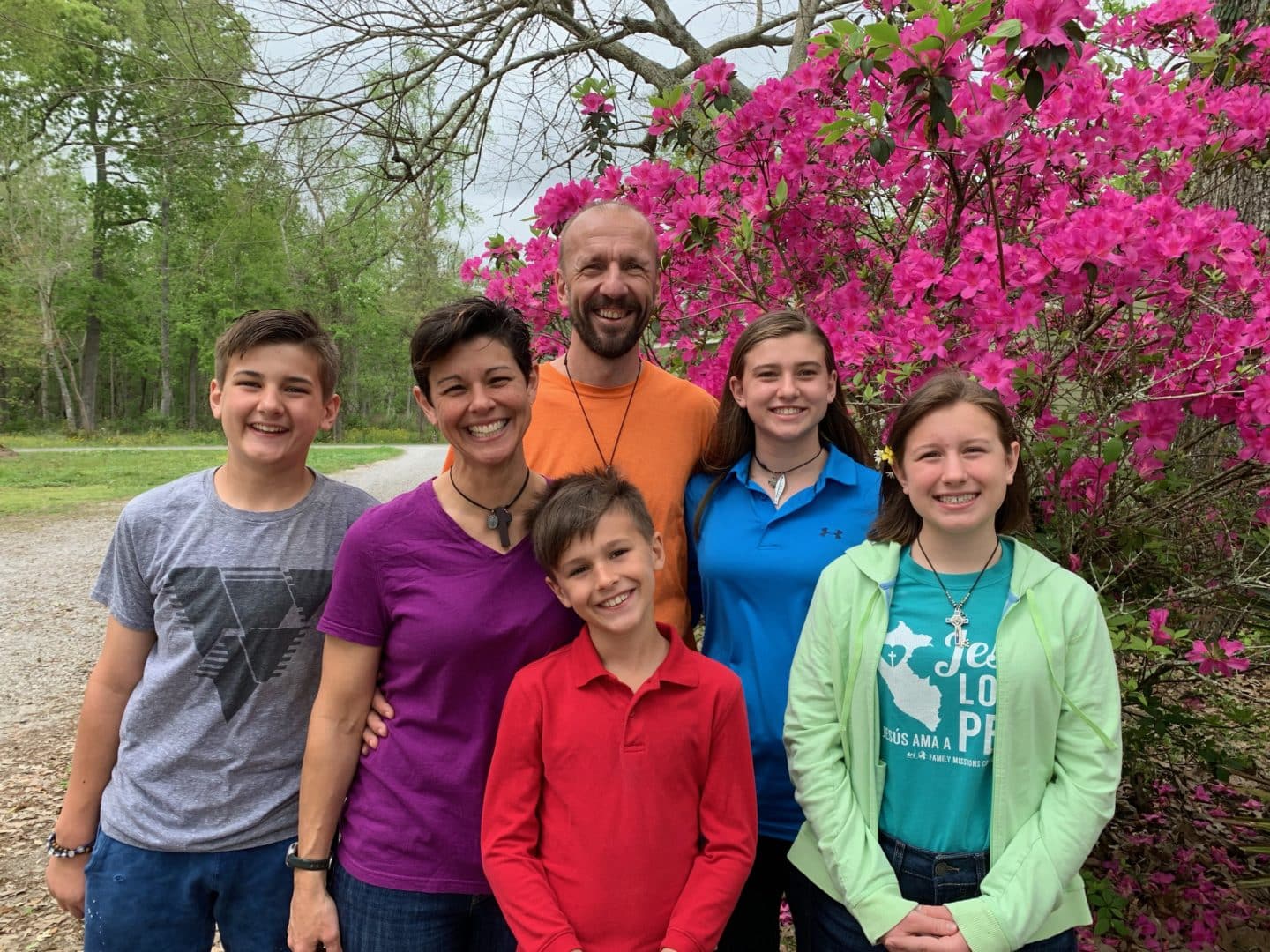 Chris & Karen Carmody
Chris and Karen married in their early twenties and eagerly jumped into adult life. They bought a cute little starter house and spent the weekends fixing it up.  During the week, they worked hard building their careers and played hard on the weekend.  As they moved into their 30s, they shifted their focus to the four beautiful children the Lord had blessed them with.  Weekends were now taken up with soccer games and dance recitals.  It was chaotic but fun.  They enjoyed going to church together and volunteered whenever they could.  By the time they reached age 40, they felt settled and comfortable.  The tools were neatly arranged in the garage and the Tupperware containers and their corresponding lids finally had a place. They had the perfect (hypo-allergenic) dog and their home was adorned with beautiful house plants.  The Carmodys were active in the church and enjoyed leading group activities which helped them and others grow in the faith.  According to the world, they had arrived…. So why didn't they feel as content as they had expected?   
Completely unexpectedly, the Lord swooped in and turned their comfortable world upside down.  In the book of Revelation (3:16) God spoke and said, "because you are lukewarm, neither hot nor cold, I will spit you out of my mouth."  Unbeknownst to them, they were lukewarm, and the Lord was not pleased.  He spoke clearly, told them to give everything away and become full-time foreign missionaries.  Never had they considered such a life for their family; however, they did as they were told.  In 2015 they left everything behind: families, friends, successful careers, social groups, and an incredible homeschool network and joined Family Missions Company.  After four months of intensive formation, they left for Peru, where they spent the next three years preaching the Gospel and serving the poor in the Amazon jungle.  After returning to the States for a time of rest, the Lord guided them to Juarez, Mexico, where they served the marginalized on both sides of the US/Mexico border.  God is now asking them to bring the Good News to those in Kenya who still don't know His beloved Son, Jesus.  Uncertain of anything that may lie ahead, they've said, "yes" out of obedience.  The Carmodys plan to leave for this next mission post in June 2019. Please pray for their docility, that they may be instruments of Jesus' love in Kenya.