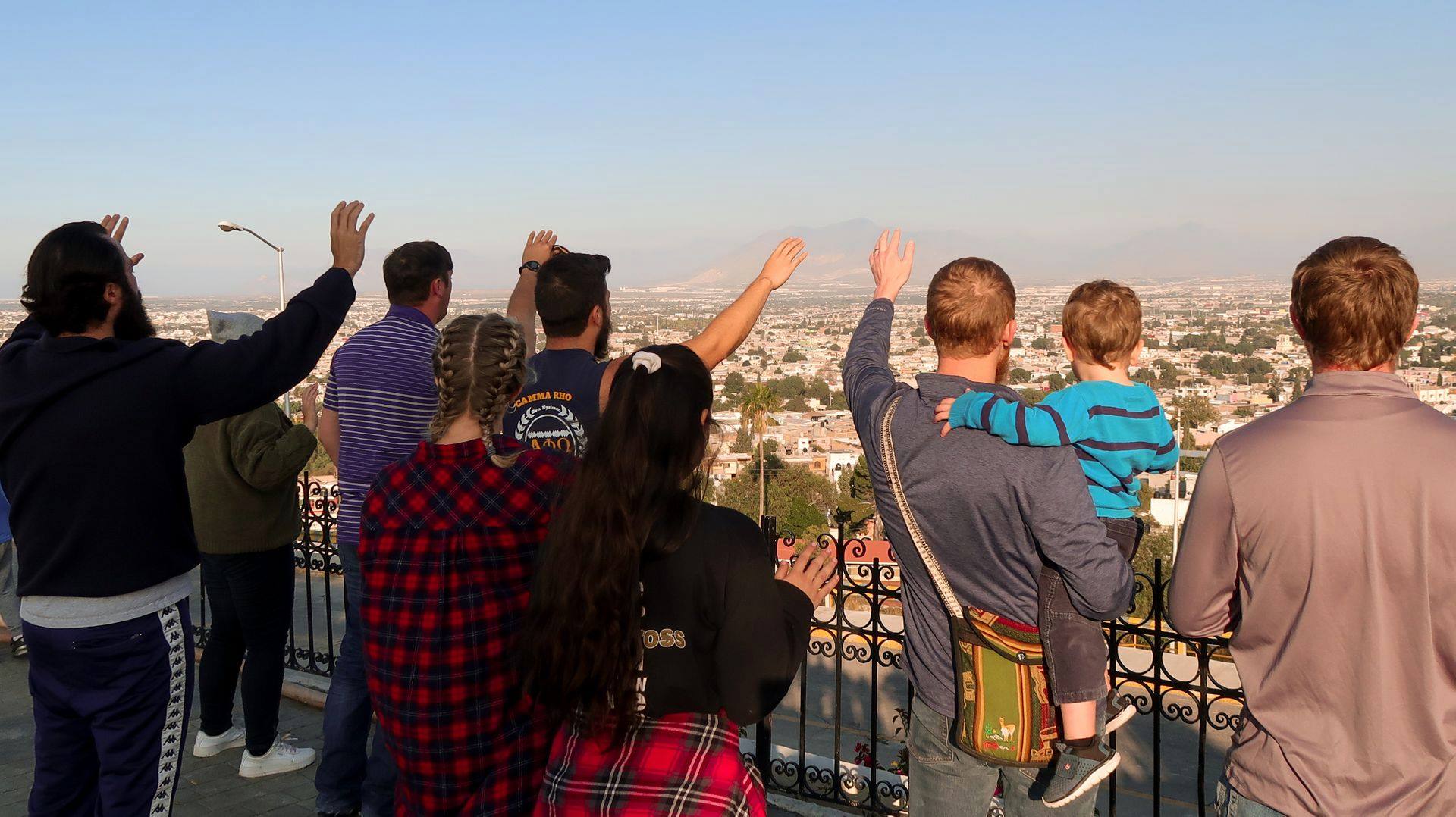 "The harvest is plenty, but laborers are few."
Matthew 9:37
Approximately 2,000 years ago, Jesus sent his disciples out as missionaries to the ends of the earth. Today, His words are as urgent as they have ever been. The world desperately needs missionary evangelism and service. Two thirds of the over 7 billion people in the world have yet to be invited into a saving relationship with Jesus!
At Family Missions Company, we are lay Catholic missionaries, both single people and families, engaged in proclaiming the Gospel, serving the poor and making disciples in foreign lands.
Discern & Apply
We are excited to walk with you on your journey! You may reach out to us at any time to begin the conversation. If you are interested in a specific Discernment Week, we recommend reaching out well in advance so that there is adequate time to prepare you for those dates.
Part One: Discernment Inquiry
You may complete a Discernment Inquiry form at any time. This online form is for those interested in missions who would like to start the conversation with the Vocations Team and hear more about FMC. After we receive your Discernment Inquiry form, we will set up a phone call to share more about Family Missions Company with you, and hear more about where you are at.
After completing this form and speaking with a member of our Vocations Team, there is no obligation to apply. However, if you are hoping to attend an upcoming Discernment Week, Discernment Inquiry forms are due at least six weeks before the Discernment Week you hope to attend.
Part Two: Apply and Attend a Discernment Week
After you complete Part One above, a member of the Missionary Vocations Team will send you the Full-Time Missionary Application, if this is the right next step for you. The Application includes references and a background check. Applications are due one month before the Discernment Week you are hoping to attend; though you are welcome to send your application in sooner in order to plan for your travel.
Once we receive your Application we will review it, then send an invitation to register for a Discernment Week. The Discernment Week is a 5 day, 4 night time spent at Family Missions Company in Louisiana. This will include two interviews.
Discernment Week Dates – 2022
Monday, June 20 – Friday, June 24, 2022
Monday, August 1 – Friday, August 5, 2022
Wednesday, November 2 – Sunday November 6, 2022
FAQ
Intake 2023 Timeline
Applications for Intake 2022 are closed. However, you may begin reaching out at any time to discern Intake 2023.
Please note that our Application Process and Intake Timeline are much longer than in years past. The sooner you reach out to us to start the conversation, the better! Check out the new timeline for Intake below.
INTAKE 2023 TIMELINE
NOW THROUGH SEPTEMBER 23, 2022 – APPLY AND ATTEND A DISCERNMENT WEEK
We have a two part application process. You must begin the application process at least six weeks or more before the Discernment Week you are hoping to attend. All applications for the Intake 2023 year must be begun by September 23, 2022.
FEBRUARY 2023 – PART-TIME REMOTE TRAINING BEGINS
You will participate in part-time remote training from your home. This will include one or two monthly formation sessions over Zoom, plus one one-on-one phone call per month. This will also include a time of fundraising with the support of a fundraising coach.
JULY 2023 – IN-PERSON TRAINING BEGINS
In-person training is five months long at our mission in Abbeville, Louisiana. This will include a period of at least three weeks in a foreign mission post.
JANUARY 2024 – ARRIVAL TO THE MISSION POST & TWO YEAR TERM BEGINS
You will be sent out to a mission post as a full-time lay Catholic missionary with Family Missions Company for the next two years. Your first term of two years begins in January, following the completion of Intake training.
Missionary Kids