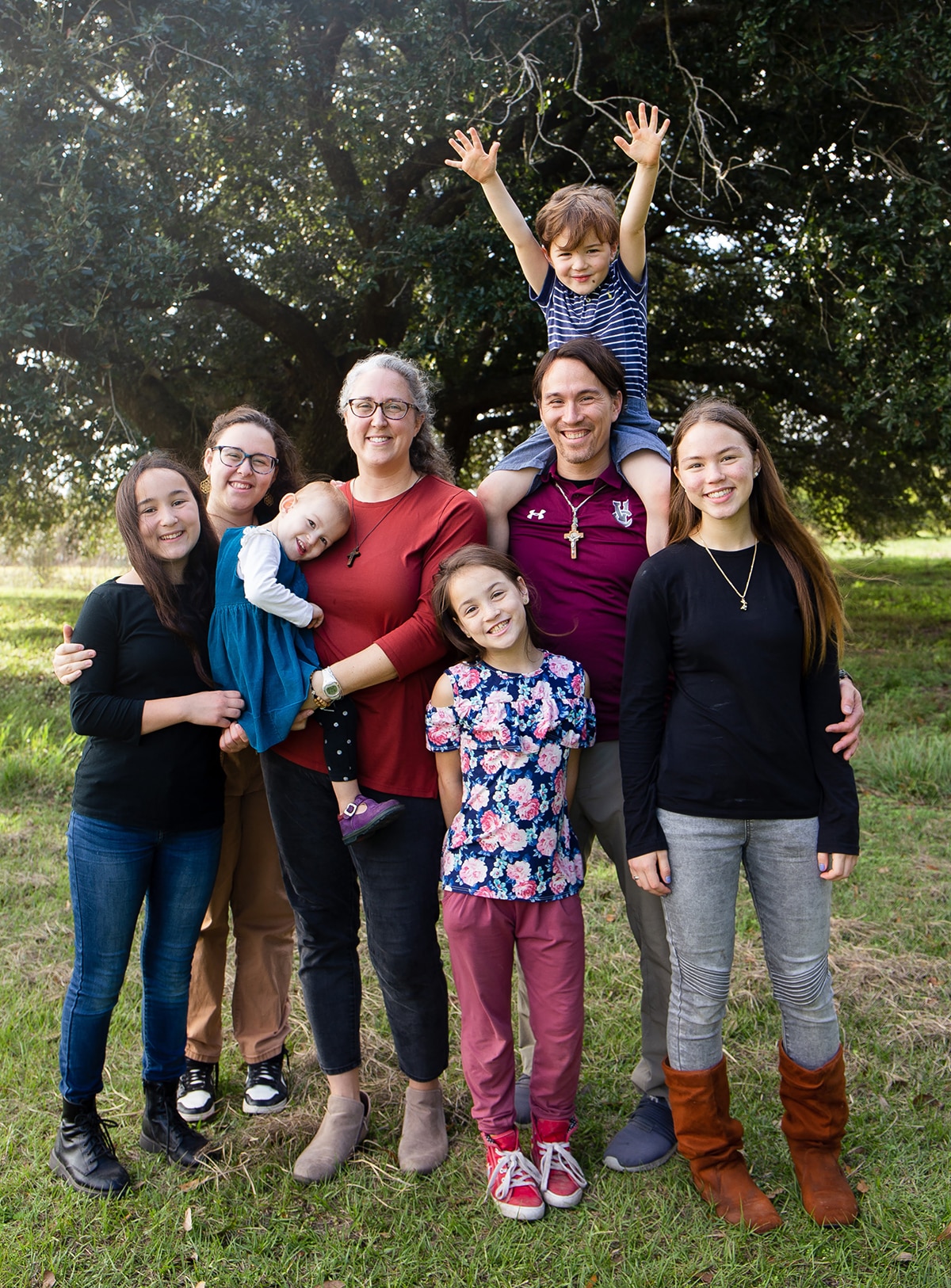 Glafcke is a tricky last name. It is often mangled and mispronounced. But as long as you remember Pop Pop Tom's motto – Laughter is the key to happiness – you'll be set. The correct way to say our family name: G + laugh + key
We Glafckes are eight: Matt, Katie, Josephine, Coryn, Mallory, Gloria, Daniel, and Gwendolyn Regina—born September 15, 2020. We are passionate about cheese, painting, singing, reading, and general merriment.
When Matt and Katie met during their senior year of high school, their very first conversation was about recent mission trips to the Dominican Republic and Ecuador. With that experience of serving the poor and sharing the love of Christ, our missionary hearts were kindled.
For the past 10 years we have made a spiritual home at St. James Parish in Menomonee Falls, Wisconsin. Three of our children were baptized there and we have served as facilitators for marriage preparation and intentional discipleship small groups. But we kept hearing a call to serve the Lord in a different way.
After visiting FMC in early May 2018 and being accepted for Intake 2018, we are filled with profound peace and deep gratitude. We are overjoyed to respond to a call that will unite our entire family in service to the Lord to share the Good News of salvation to the ends of the earth.