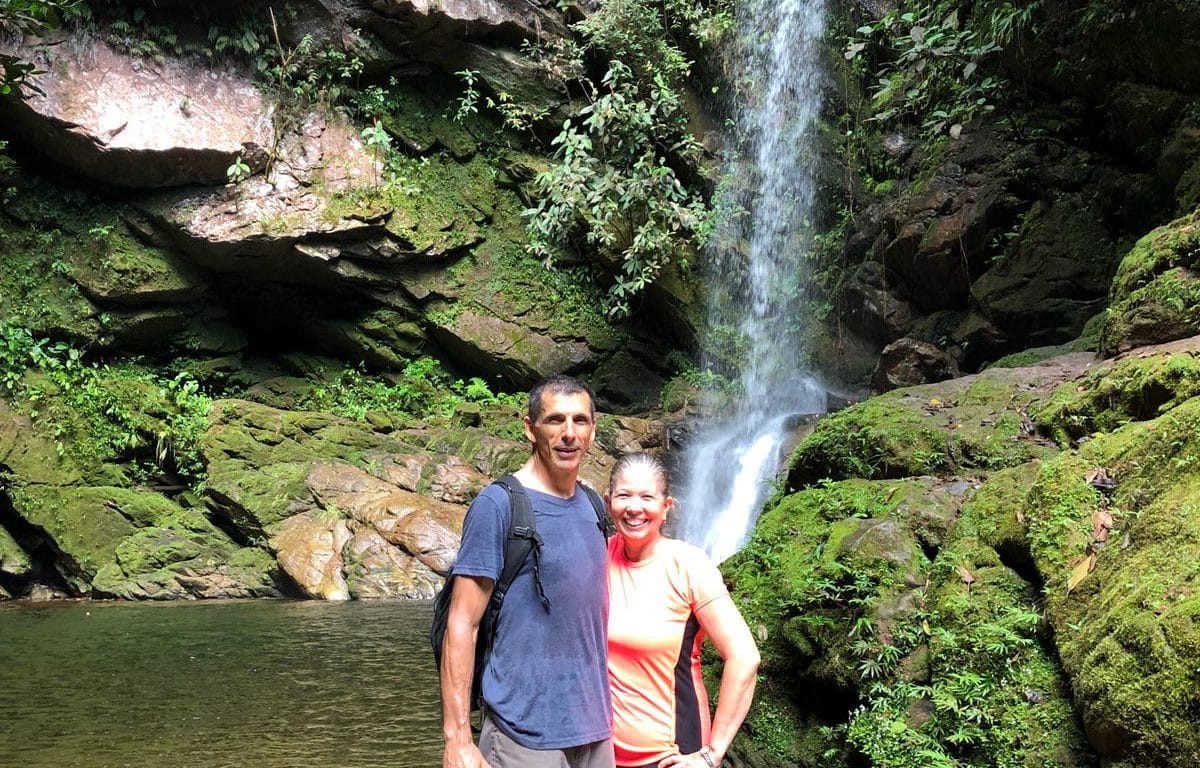 Pablo & Yalile Rigioni
Yalile Esquivel and Pablo Rigioni first met in the chorus of their little town Florencia, San Carlos, Costa Rica, 37 years ago. She was 16 and he was 21. Yalile was raised in a country home and Pablo in the capital city. They were both educated in good values and Catholic basics, but suffered the consequences of machismo, alcoholic problems, and divorce as a result of marriages away from God and Church. With 2 children born (they now have 5 already grown children) and a dairy business farm, they experienced an encounter with the Lord Jesus Christ that encouraged them to come back to Church and start working in local missions, activities in different parishes, and international missions through a missionary center which focused on young people and marriage counseling.
Twelve years ago Pablo and Yalile started to work in missions trips with people from the USA, mostly from Lafayette, Louisiana; which is how they came to know FMC. Following a calling they felt from the Lord, and now at 53 and 59 years old, Pablo and Yalile have stepped into ministry full-time as associate missionaries with FMC, and desire to continue sharing the good news of the Kingdom through this blessed ministry.