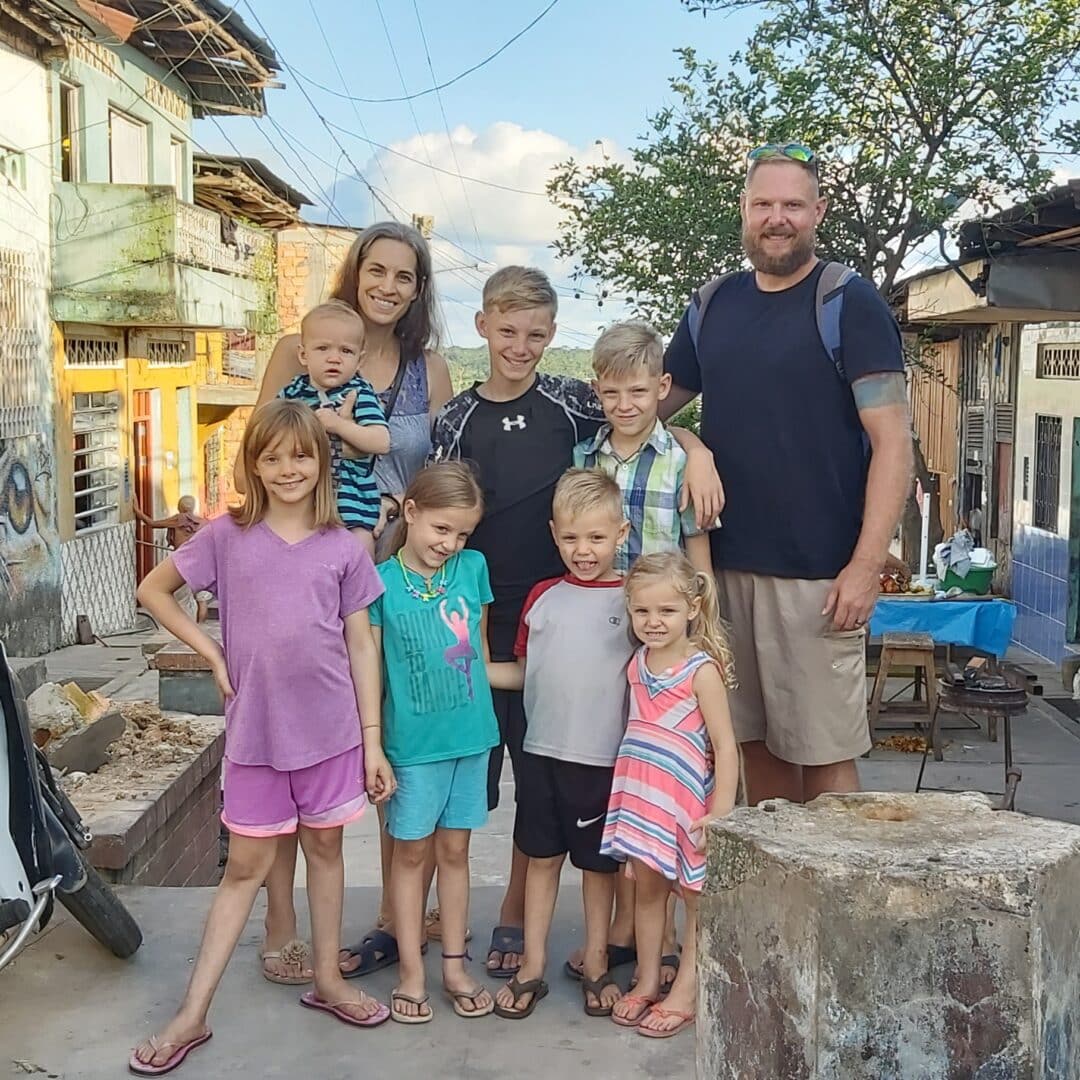 Robert & Tami Erisman
Robert, Tami, and their seven children joined Family Missions Company in 2018.
The call to foreign missions was first on Robert's heart at a very young age. He shared his desire to serve Jesus in the poor as foreign missionaries with Tami early on in their relationship. He encouraged her to pray about whether God might be calling them to take the leap of faith and do it. At the time, the idea sounded crazy to her.
It took a decade before she finally took it to prayer and was surprised when the Lord spoke powerfully to her heart through the Scriptures. He invited her to follow this call put on her husband's heart so many years prior and to leave everything behind to serve Him in the foreign mission field. The thought of it excited her and resonated with her heart, but she wondered how they could actually do that with their young children.
Then Robert came across FMC's website and showed it to Tami. Seeing families just like theirs, it was an answer to her prayers. The prospect of doing foreign missions with a young family became real and filled their hearts with joy and excitement.
While visiting Big Woods for a Come & See in August 2017, they felt at home and at peace in moving forward and responding to Jesus' invitation to the rich young man to "go, sell your possessions and give to the poor…Then come, follow me." (Matt. 19:21)
Robert and Tami, along with their children Robert, John Paul, Annabelle, Alaina, Michael, Merrilee, and Aaron (and one unborn baby interceding for them in heaven) are currently serving in the Amazonian Region of Peru.
"Then I heard the voice of the Lord saying, 'Whom shall I send? And who will go for us?' And I said, 'Here am I. Send me!'" – Isaiah 6:8