UPDATE REGARDING COVID-19
From the Family Missions Company Program Director
I pray that this message finds you and your family safe and healthy. Through prayer and discernment, we have put our time and efforts into launching Faith Camp online! So many Camps are cancelling all together this year. We considered that option, but ultimately, Family Missions Company is dedicated to spreading the Gospel! Faith Camp, like our missionaries in the field, is experiencing a new and unexpected hurdle. But this challenge will not stop us from bringing young people to an encounter with Jesus.
I am so appreciative of all of the hard work and prayer that has been put into Faith Camp 2020. Since quarantine began, our FC staff has been quick to adjust to the restrictions. The staff made phone calls, email appeals, recruited via social media (in place of classroom/youth group visits), and began fundraising in addition to the usual behemoth task of launching Faith Camp. Thank you Staff and Staffterns for all of your hard work.
I also want to thank all parents who called to offer help and to those who continued to sign their children up for camp during quarantine in hopes that we would be able to offer Faith Camp in person. I'm humbled by your desire to see young people deepen or start their journey with Jesus and by your trust in FMC to help with that journey.
As previously mentioned, Family Missions Company (FMC) is dedicated to bringing the Gospel to the ends of the earth. Our missionaries embrace poverty to serve the poor in 12 countries as we strive to be the hands and feet of Jesus for those in need. The money raised from Faith Camp helps us with this primary goal.
The cost of Faith Camp 2020 will be set at $200, or pay what you can. If you have already paid your Faith Camp registration fee to Family Missions Company, we ask that you consider leaving any additional monies over this $200 with us as a donation to help cover the real cost of this virtual Faith Camp, provide us with a nest egg for next year's camp, and, God willing, assist FMC's efforts to serve the poor and minister to Acadiana and around the world. That work continues even now, and with growing complexity, as our missionaries stand shoulder to shoulder with the poor in this time of uncertainty related to Covid-19. The poor are especially vulnerable at this time with a lack of medical care and new restrictions on travel, limited income, food, and supplies. Our missionaries are on the front lines caring for their corporal and spiritual needs. If you are able to make this donation, you do not need to take any action – our bookkeeping staff will make the adjustment to your original fee payment and will send out any donation receipts the week following camp. If, however, your current circumstances place you in need of a full or partial refund, please don't hesitate to reach out, and we will be honored to serve you in that way. Thank you for considering the option to donate your Camp Registration Fee for the work of Jesus' Great Commission.
If the Lord has moved your heart to donate further, you can do so here.
Friday Meet, Greet, and GO!
We want to see you in person! On Friday July 10th we want you to come to Stillwater. If weather and government regulations allow, we want to meet you in person, have some fun, and pray with you. Moving forward with this part of camp will require quite a bit of preparation and obedience to the guidelines in addition to our typical operating procedures. I think that we can implement these health, safety, and hygiene standards and still maintain the soul and Spirit of the last day Faith Camp. The times and what to bring will be communicated with you as the date gets closer.
Faith Camp is AWESOME:  a life-changing, fun-filled, action-packed time of making friends and growing in your faith.
For the last twenty years, Faith Camp has been run by young people for young people. We want to share with you our excitement about Jesus and the difference He has made in us.
Come have the best week of your life!
Campers! If you will be in 7th, 8th, 9th, or 10th grade next year, Faith Camp is all about YOU.* Register to be a Camper now.
Staff! 11th grade and up—we need you to share the love of Jesus in a radical way. Sign up to serve!
Stafftern! 18-24 and excited about youth ministry? Intern with us this summer!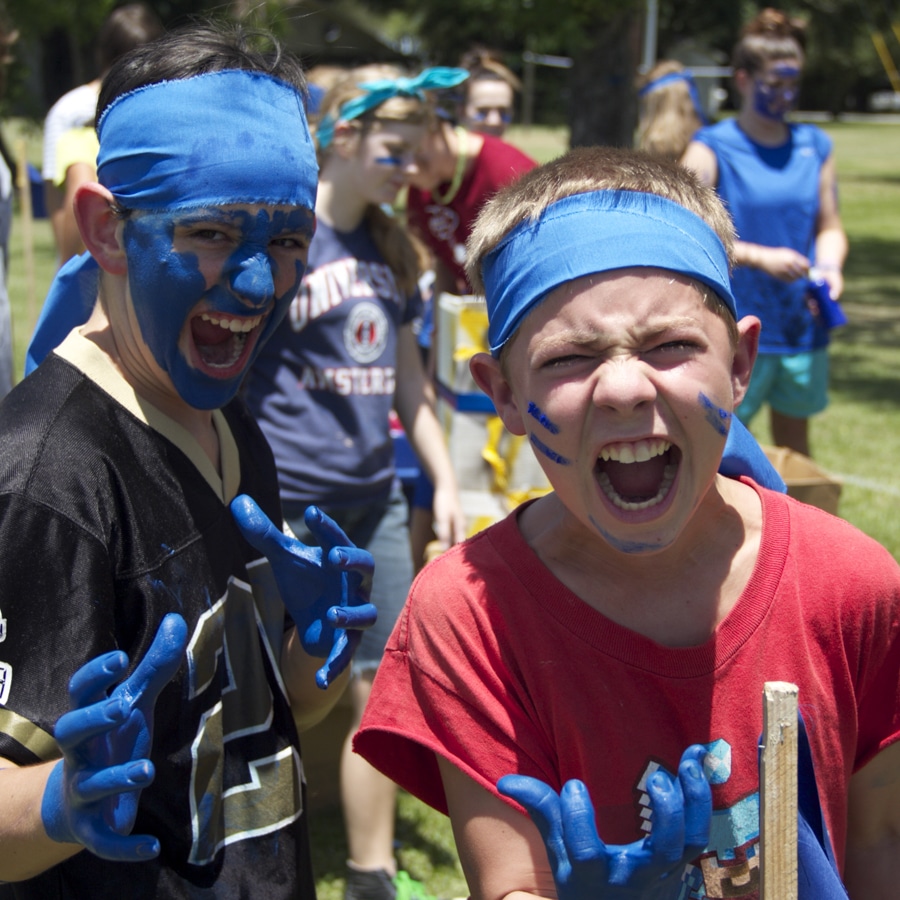 Camper
Entering 7th, 8th, 9th, or 10th grade this fall? Then it's your time to be a CAMPER!
Being a camper is what Faith Camp is all about, you get to spend a week at Faith Camp having more fun than you've ever had. You make a lot of new friends, and also get to learn more about your Faith.  All you have to do now is ask your parent or guardian to submit your registration by filling out the Faith Camp "Camper" Application online.
Remember: Applications are accepted on a first-come, first-serve basis, so get your application in as soon as possible.
FAITH CAMP:
WEEK 1: JULY 6-10, 2020
WEEK 2: JULY 13-17, 2020
WEEK 3: JULY 20-24, 2020
COST: $400* **
*Scholarships available*
** All camp fees are non-refundable.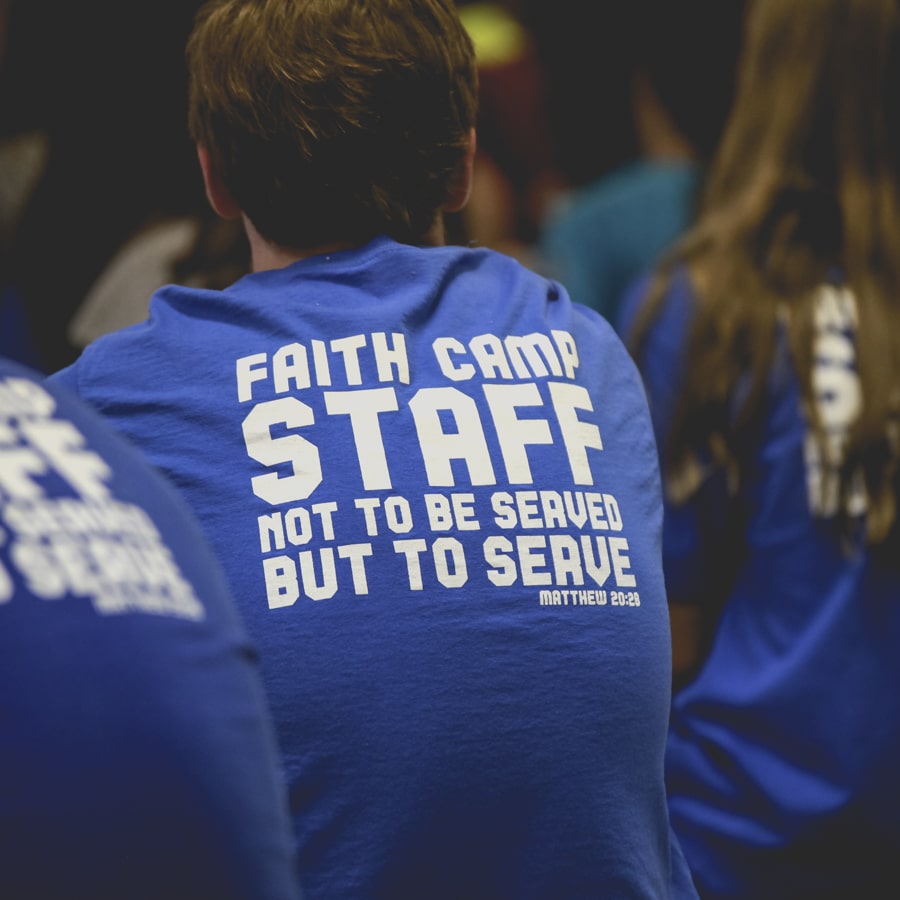 Staff

(Reminder: Staff Applications are to be filled out by the applicant themselves) 
11th Grade or up this fall? Faith Camp Staff is an opportunity for you to take your faith to the next level.
While Faith Camp is geared towards Junior High students, the thing that makes Faith Camp so fun and so effective is that the staff is made up of almost all High School and College aged people who step up to the plate and act as leaders to our campers.  If you want to have more fun than you thought possible while serving God and others, then serving as a Faith Camp Staff is perfect for you.
REQUIRED Staff Retreat:
June 26 – June 28, 2020
Our Lady of the Bayous Retreat Center
1318 S Henry St
Abbeville, LA 70510
Work Week:
June 29- July 3, 2020
FAITH CAMP:
WEEK 1: JULY 6-10, 2020
WEEK 2: JULY 13-17, 2020
WEEK 3: JULY 20-24, 2020
COST: $100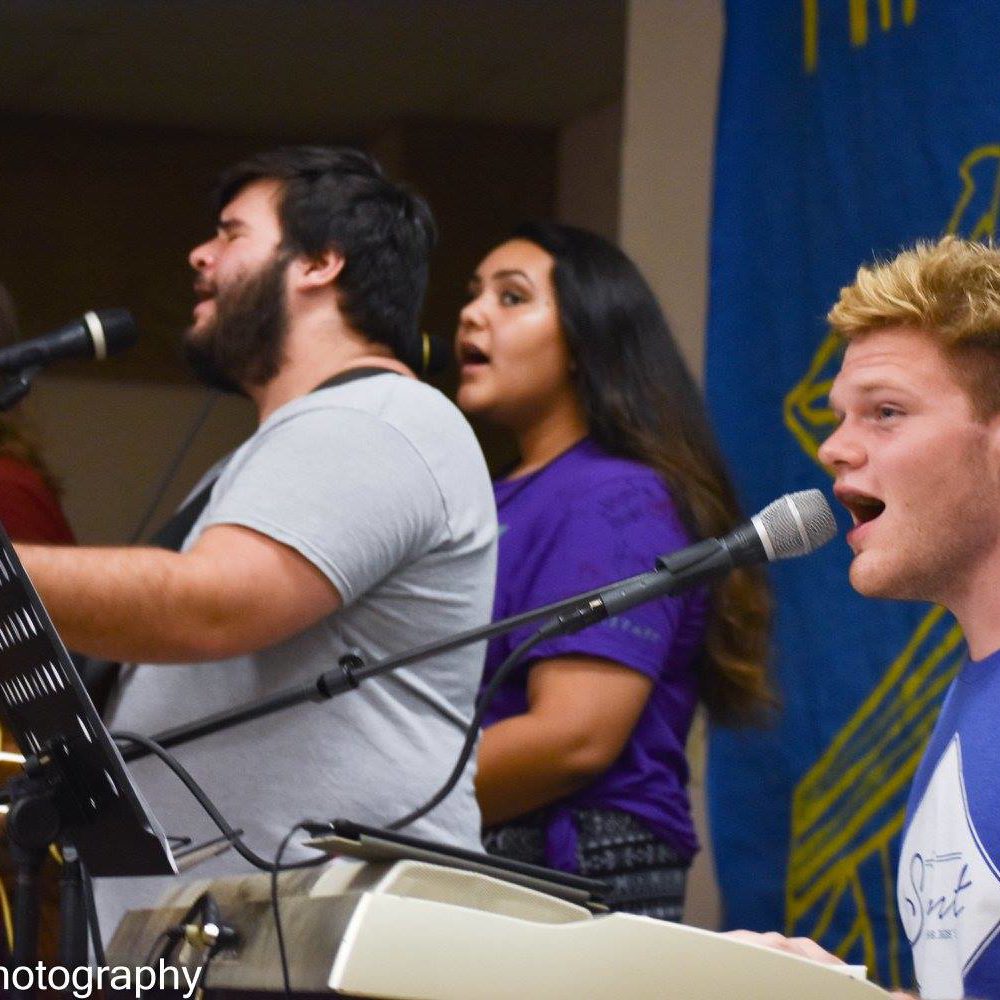 Staffternship
18-24 year olds, this opportunity is for you. The Faith Camp Staffternship is an opportunity to gain internship experience while you serve as a Faith Camp Staff and contribute your unique skill set to our team.
The Staffternship role offers the opportunity for long-time Faith Campers and newcomers alike to serve our ministry while gaining professional and leadership experience. Staffterns are encouraged to find a spiritual and financial support base so as to raise a stipend of no more than $3,000 for their summer of service. Click below to gain additional and important information about this position.
If you want to apply for this unique role, please apply by January 27th!
Location
Once again, Faith Camp will be at Stillwater Catholic Retreat Center, 13407 Junius Road – just minutes from downtown Abbeville. Our capacity is 120 campers per week. Spread the word about Faith Camp, and let's get as many people as we can on fire for Christ!
+

At Faith Camp do guys and girls sleep in separate quarters?
Yes, here at Faith Camp we are very firm on our policies regarding interactions between guys and girls. We want our campers to have healthy relationships, and so we teach that young Christians need to respect members of the opposite sex. To help foster healthy friendships, we do not allow any dating-type relationships during the week of Faith Camp, staff included. Girls are never permitted in guys' quarters, and guys are never permitted in girls' quarters.
+

Can my camper be assigned to the same cabin as his/her friend?
We are unable to accommodate this type of request. The cabins are organized by grade (and, of course, gender) to best serve all of our campers. As such, if your camper and his/her friend are in the same grade, there's a good chance that they will be in a cabin together. It's good to know that most of our time at Faith Camp is spent outside of the cabins. What's more, cabin time is an excellent opportunity to make new friends at Faith Camp!
+

Is Faith Camp a safe and healthy environment for my camper?
Yes, we can proudly say that in all the years of Faith Camp, there have never been any serious injuries. During the week of Faith Camp, we have a volunteer who addresses any health issues that may occur, and who helps to administer medication at the proper time. However, it is imperative that you send your child with any required medicine and inform the Camp Coordinators of any special health needs your child may have, including allergies and special dietary needs.
+

What religious beliefs will my camper be taught?
Faith Camp is a Catholic Camp, we align all of our teachings with those of the Catholic Church. We celebrate Mass twice during the week and spend time in Eucharistic Adoration. Still, the main focus of Faith Camp is to allow your camper to experience the fun and joy involved in really living out his or her life as a Christian. While we are proud of our Catholic faith, we happily accept campers of all faiths to participate in a week of Christ-centered fun.
+

Can my camper leave Faith Camp to attend another activity?
Sorry, but staff and campers are not allowed to leave the Faith Camp grounds for any reason during the week of Faith Camp.  If there is an emergency and your child needs to leave, that is fine, of course, but it is extremely important to the experience of Faith Camp that the campers and staff be present for all activities and sleep on the grounds with their cabin at night.  Therefore, if a camper or staff member leaves, we ask that they not return.
+

Can I bring food for my camper with special dietary needs?
Yes, you may. We hope that all of our campers have the best time at Faith Camp as possible, regardless of their dietary needs or restrictions. However, we are unable to ensure that all of our meals are suitable for your camper. As such, we ask that if your camper requires special meals and or snacks, please  bring them with your camper at the start of the week. We will happily store you camper's food and serve it to him/her at meal or snack times. Please note that we do not serve peanuts with any of our meals. As always, we'd be delighted to answer any further questions, or to respond to any concerns via email or phone.