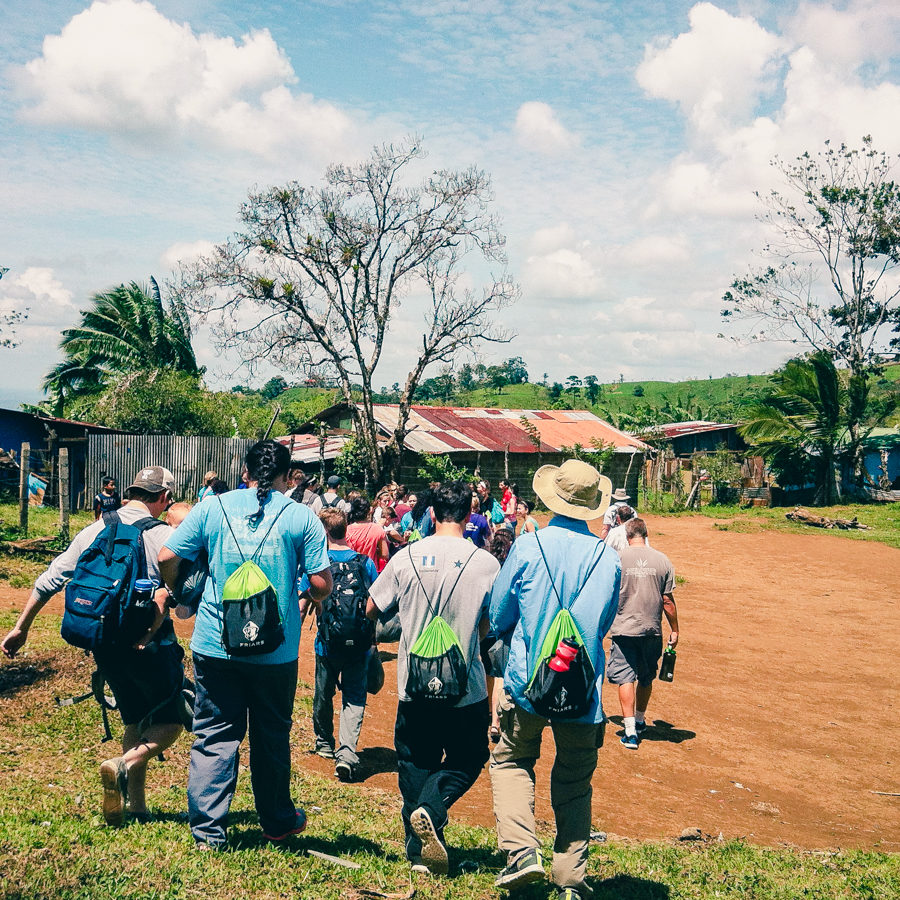 FMC has missionary families serving full time in Florencia, near Ciudad Quesada. While serving the people of Costa Rica alongside these missionaries, short-term missionaries will find themselves enriched in evangelism and corporal works of mercy. Some highlights of a mission trip to Costa Rica are work projects, home visits, sharing of Scripture and personal testimony, praise and worship in local schools, and other acts of service to the poor. A "desert day" will be spent in a peaceful natural setting where the participants can hear God speak to them.
Individuals and families can join any of our planned trips.  All you need is a group of 15 or more to schedule and plan a trip of your own.
Quesada is the city where the Cathedral is located. It is about 15 minutes from where the FMC missionaries live. You will be staying at a retreat center. We will have all of our meals here also. There is also a meeting room at the retreat center that we will use for our prayer time.
You will fly into San Jose International Airport (SJO) in San Jose, Costa Rica. One of our missionaries will be at the airport to greet you as you exit from the airport. There will be a private bus that will bring you to the location of the mission. The bus trip will take two to three hours depending on the traffic.
Cost
$800 per person
Please ask about our family rates.
Includes the following:
Room and board
Work/service projects
Alms for the poor
Transportation to and from nearest airport
Transportation at mission site
Mission trip t-shirt
* Prices do not include transportation to and from Costa Rica.
Interesting Facts about Costa Rica
Costa Rica means "rich coast."
Costa Rica's official language is Spanish. English, because it is the international language of tourists, is the most common second language in Costa Rica. 
Although it is slightly smaller than Lake Michigan, Costa Rica has a population of 4.5 million.
Costa Rica is divided into seven provinces; the mission trip takes place in Alajuela.
There are more than 121 volcanic formations in Costa Rica.
A soda is a small restaurant, often attached to the owner's home, that serves traditional Costa Rican food including casados (meat, rice, beans, plantain and salad).
A pulperia is a neighborhood store that sells essential food items like packaged goods, eggs, milk, bread and some produce. It's usually attached to a person's home.
Costa Ricans call themselves ticos.