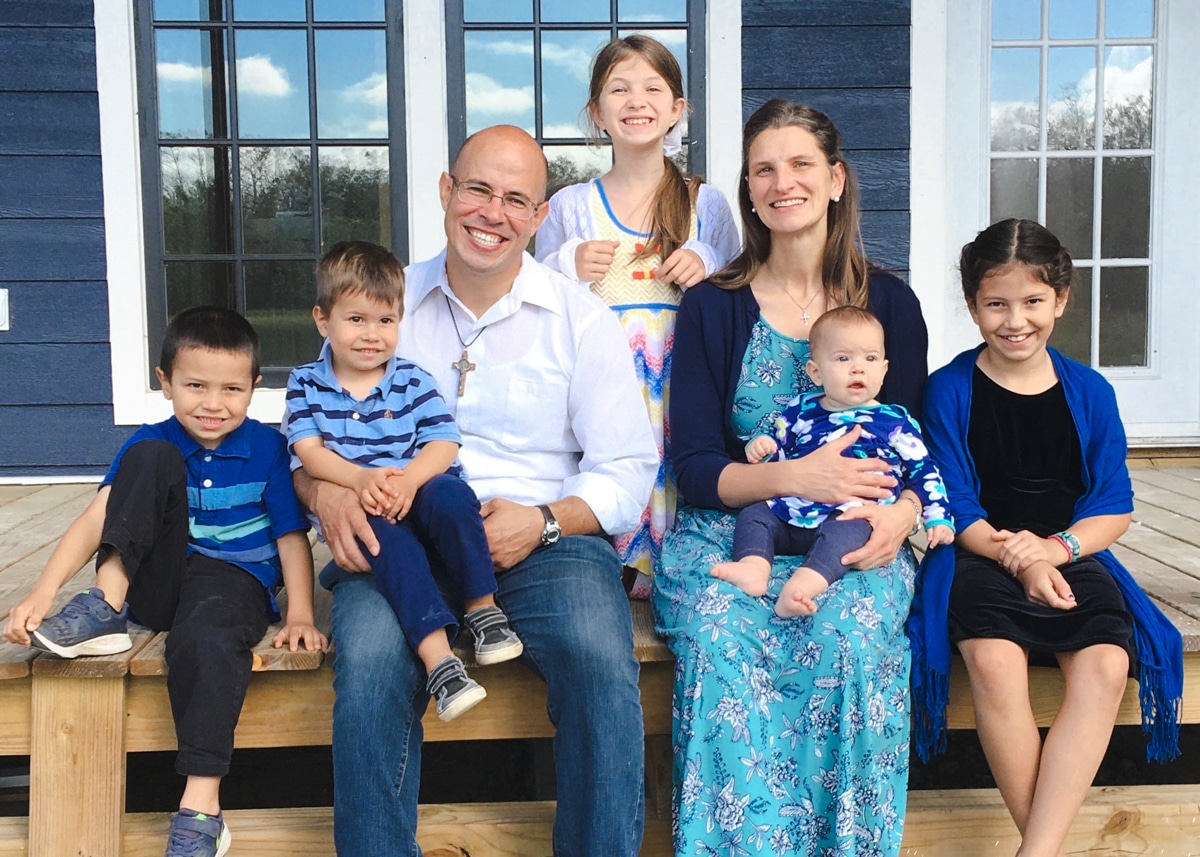 Erik & Bridget Martin
Originally from Coeur d'Alene, Idaho and Canton, Ohio, respectively, Erik and Bridget Martin have been serving the Lord together as Life Teen Missionaries since their marriage in April 2011.  After serving 7 years in the Air Force, Erik became a missionary with Life Teen in 2007.  Bridget was a missionary with FMC from 2001 up until their marriage.  Together with their daughter Theresa, they have lived and served in Tiger, Georgia at Covecrest, the Life Teen Summer Camp/Retreat Center/Mission Base as well as taking others on foreign mission trips to Ghana, Africa, General Cepeda, Mexico, and Haiti.  In 2013, the Martins welcomed their second daughter, Magdalena, and joined Intake. They then served in General Cepeda, Mexico. The Martins now serve at Big Woods Mission with their five children: Theresa, Magdalena, Joseph, John David, and Gabriella.
Read From the Martin's Family Blog!