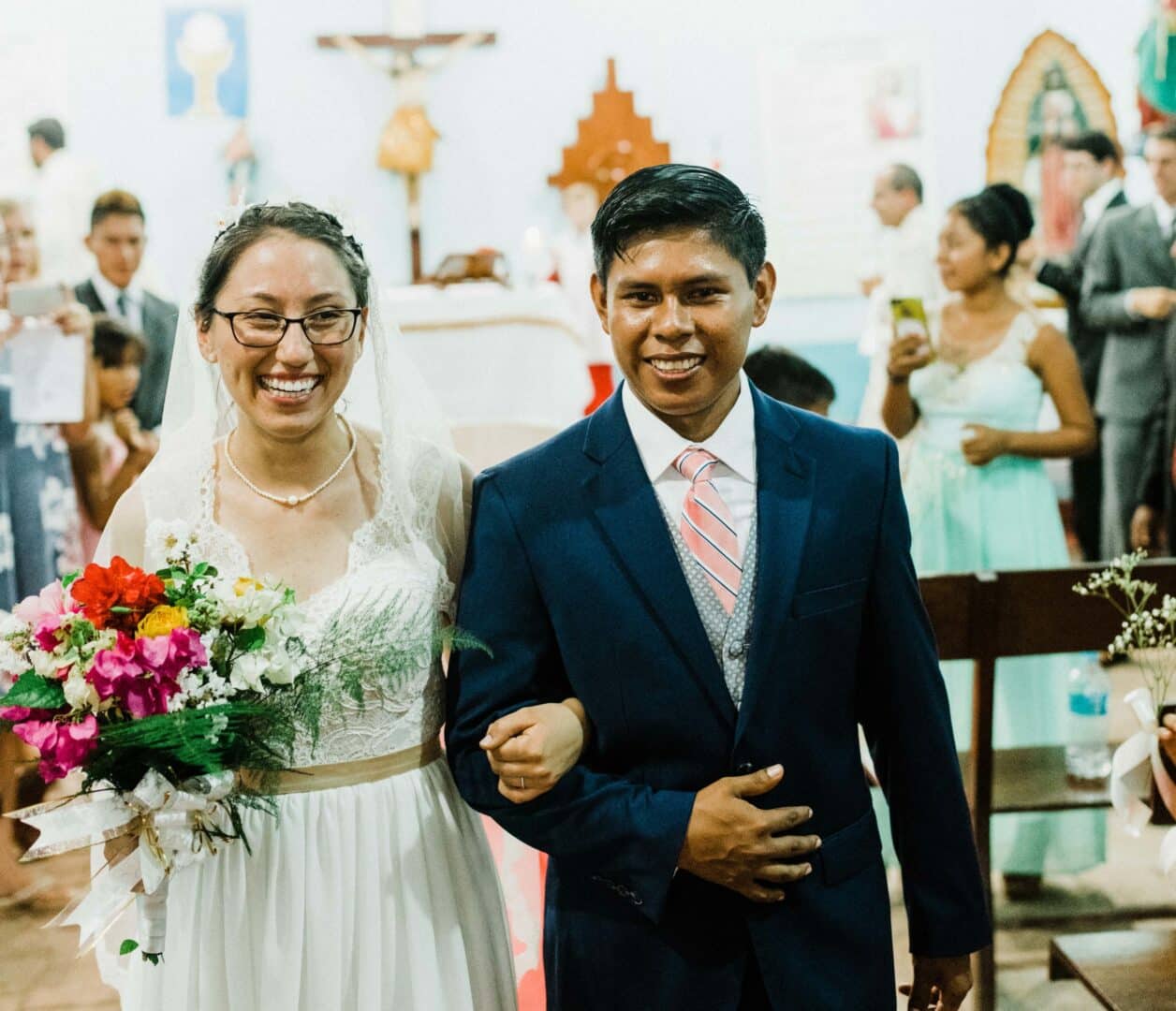 Miguel & Angela Alvarado Petrongelli
Angela is from Jacksonville, North Carolina and joined Family Missions Company in the fall of 2017 shortly after she graduated from North Carolina State University with a Bachelors of Social Work at the end of 2016. From Misahualli, Ecuador, Miguel joined FMC as a missionary associate in the fall of 2015. He lived and worked with the men's team in Perú until he was able to complete his Intake training as a full-time Catholic missionary in the summer of 2018.
The two met when Angela was sent to Perú for her first year, during this time their friendship based on Jesus quickly grew. In the fall of 2018 they started dating. In February of 2019 they were engaged, and became husband and wife on August 23rd, 2019 in Pucacaca, Perú. The Lord moved in miraculous ways in the testimony of their lives separately and together. He brought a girl from a military town in the USA and a guy from the jungles of Ecuador with hearts on fire for mission to serve and fall in love in Perú where they currently live and serve.