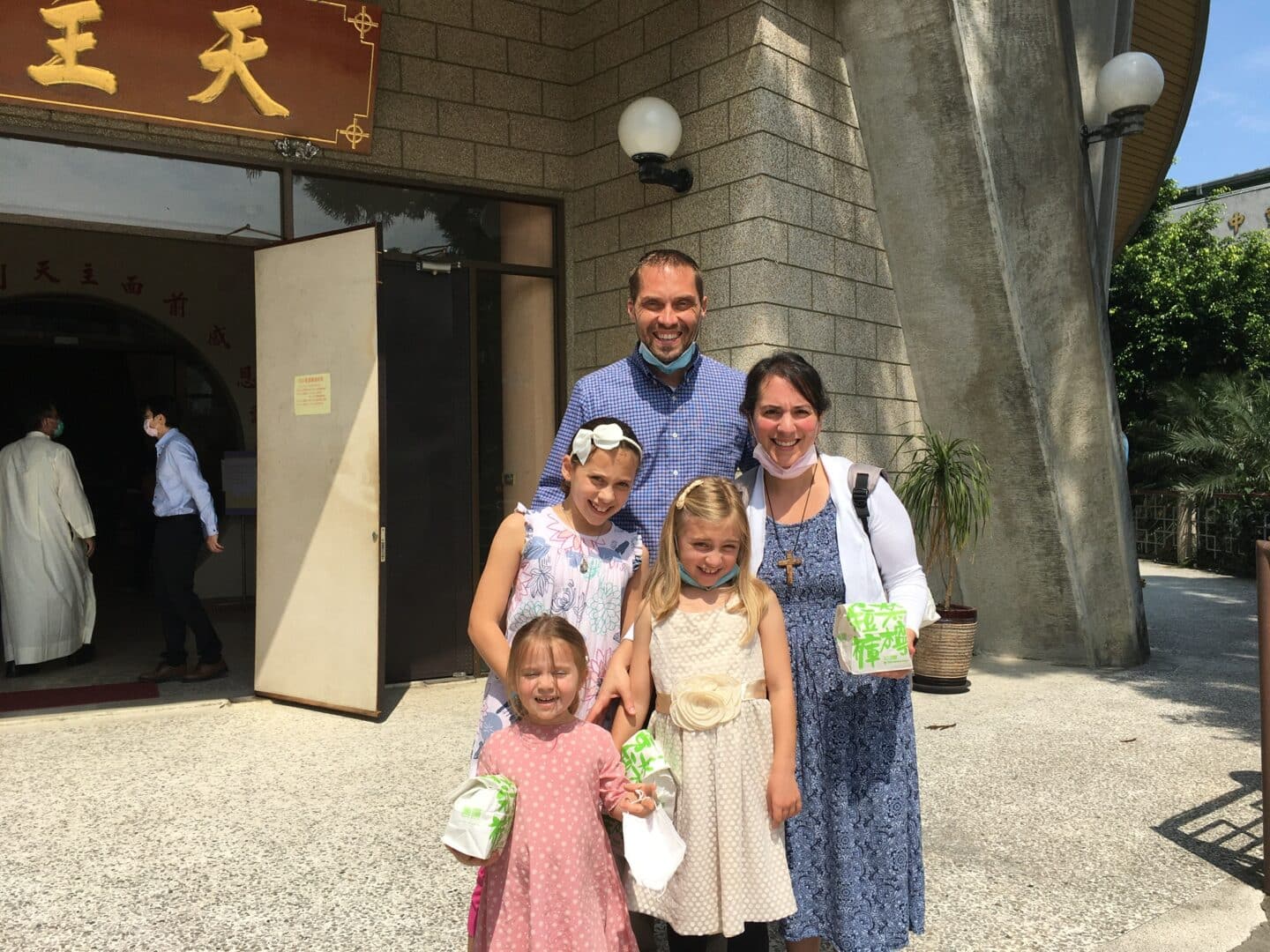 Matt & Kelly Doktor
Matt and Kelly have been married since 2007 and have 3 beautiful daughters (Sadie, Sophie, and Eva). Kelly first felt a nudge toward foreign missions back in 2016 and, after the family went on a "Come and See" trip to FMC as well as a Thanksgiving mission trip to General Cepeda, Mexico, the entire family was convinced they were called to foreign missions. The Doktor family is currently serving in central Taiwan and are loving their new vocations as foreign missionaries. They are busy learning Chinese as well as learning the culture of their beautiful new home.
"The nation doesn't simply need what we have. It needs what we are." – St. Edith Stein
Read from the Doktors' blog!