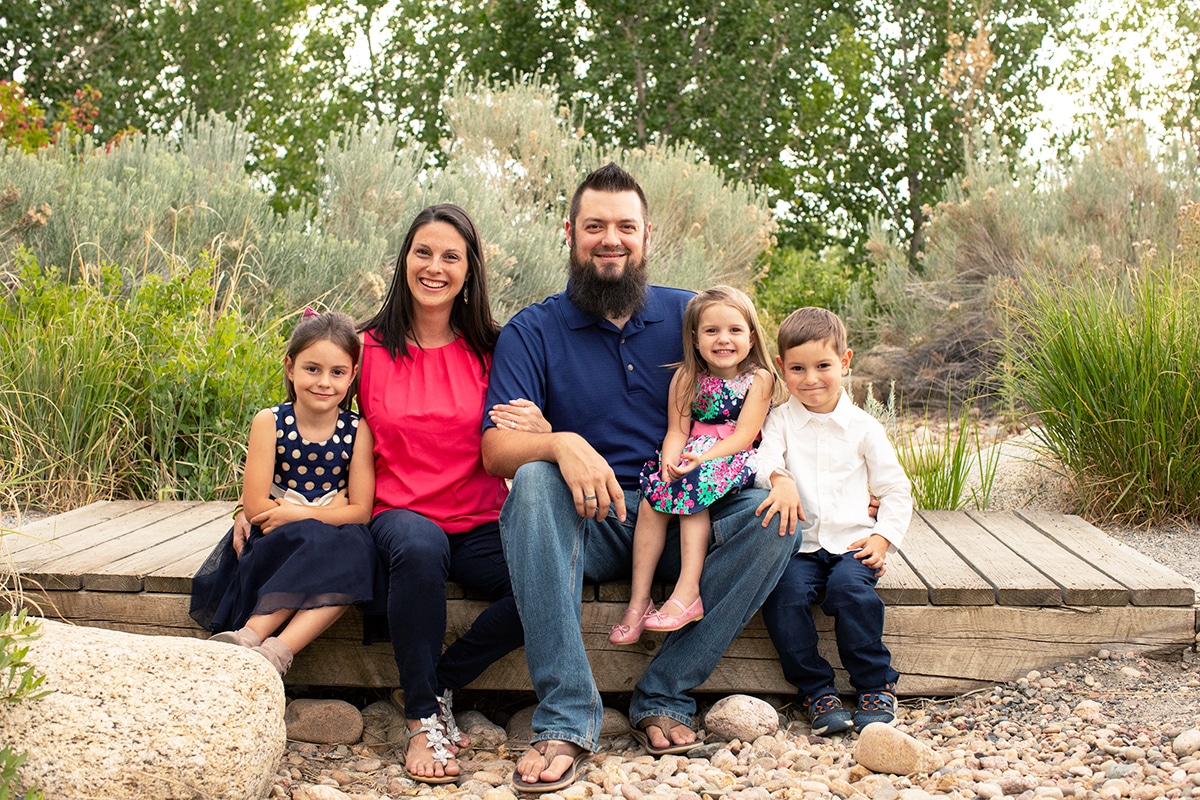 Ben & Natalia Schumann
Ben and Natalia both grew up in Colorado and met each other at a youth rally. Serving as a youth minister and in the vocations office, Ben and Natalia began to feel the Lord move in their family in a new and different way after the birth of their first daughter Raeleigh. After attending the first FMC Proclaim Conference in October 2013, they knew the Lord was calling them to become a missionary family to preach the gospel and serve the poor.
"For your sake he became poor although he was rich, so that by his poverty you might become rich." 2 Cor. 8:9
The Lord has moved mountains and worked miracles for them to be his missionaries. This is reaffirmed every time someone comes forward to support them, or the impossible becomes possible. God really does love and take care of his people in incredible and real ways; come join us journey on his journey!
A few weeks before joining FMC as a part of Intake 2014 they found out the Lord was calling 4 missionaries, instead of their original 3: their first son, Quintin, was born in April 2015 during their first year of missions. Their third child Emyliana came in June 2017.
The Schumann family served in General Cepeda, Mexico for four years. In 2019 they preached the Gospel through central and east US witnessing to the vocation of family life as missionaries. They are currently serving at FMC's home base in Abbeville, LA, leading mission trips and serving the missionary community.
Facebook :: http://facebook.com/bn.schumann
Instagram :: http://i.instagram.com/benlovesnatalia/