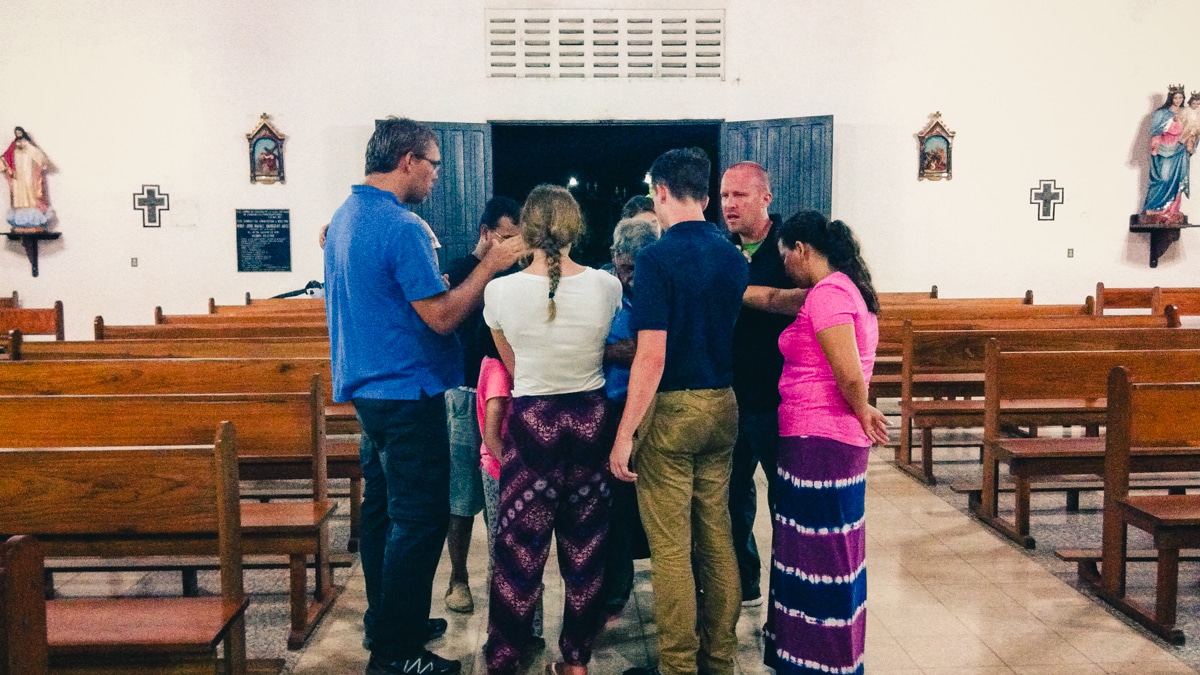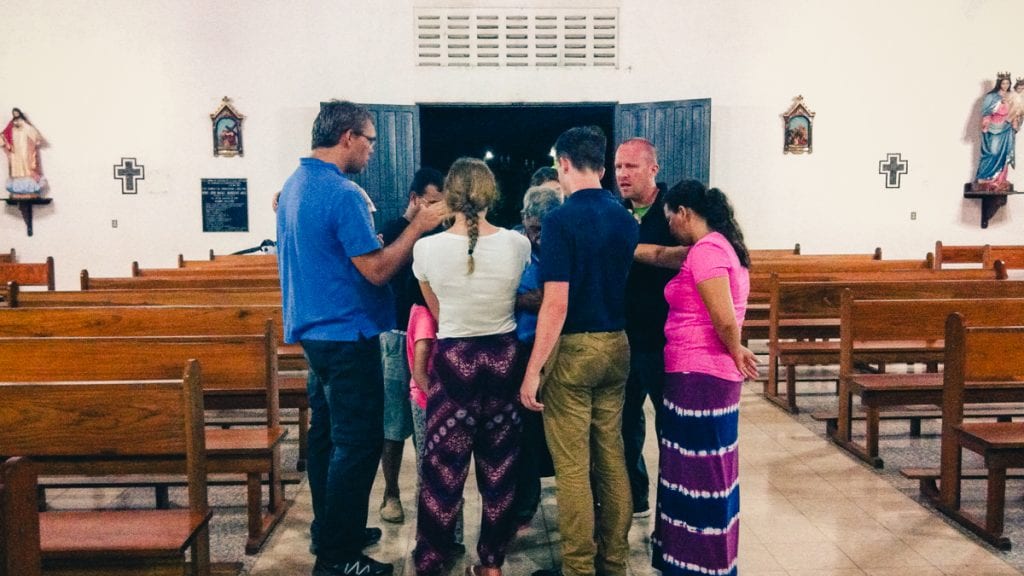 Healing & Mercy In Central America
About twenty minutes from our town in Coopevega, there is another community that we visit. Last year we went to Mass in this town and met a woman named Nicolasa. Right away we connected and our daughter Catherine made friends with her daughter Alyson. Nicolasa was a great connection for the mission and helped us see the needs of her town. She also connected us with what was already happening through the church. She took us to visit some homes in her area, where we were able to read Scripture and share with poor families.
We invited Nicolasa to visit us in our home anytime. The second visit she made to our house we prayed our morning prayer together. Afterwards she began sharing with us more about her life and her struggles. She had come back to the Church just four years previously after a very difficult life that began when she was abused by her grandfather as a child. She had struggled in a difficult marriage, but through the grace of the Lord had experienced a great conversion, not only of her faith but of her life as well. Her marriage improved along with her relationship with the Lord. Nicolasa also shared with us that she currently suffered daily from pain in her legs. It had started two years before and made it difficult for her to walk, clean, or even sleep well.
      "…she currently suffered daily from pain in her legs."
She would have to rest often and was in constant pain. She cared for her family cooking, cleaning, and doing all the duties of a mother and wife, but with great difficulty. Her legs would swell and ache, but she could get no explanation or alleviation from any of her doctors.
Upon hearing her story, we offered to pray over her for healing. We used some St. Faustina holy oil from the National Shrine of The Divine Mercy in Massachusetts that we had received from a benefactor. The Lord did have mercy that day: Nicolasa was completely healed of her leg problems!
      "…we offered to pray over her for healing."
She no longer has pain or swelling and she is able to care for her family, walk, and sleep without pain. It has been over ten months since this miracle of healing and we are all grateful to the Lord for allowing us to witness His great mercy and power!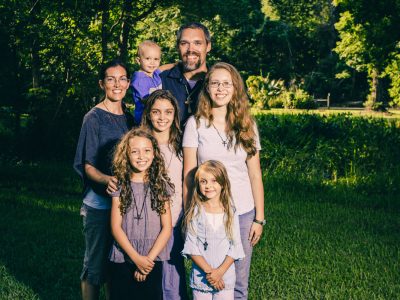 Coopevega, Costa Rica
Blair Bailey
Comments are closed