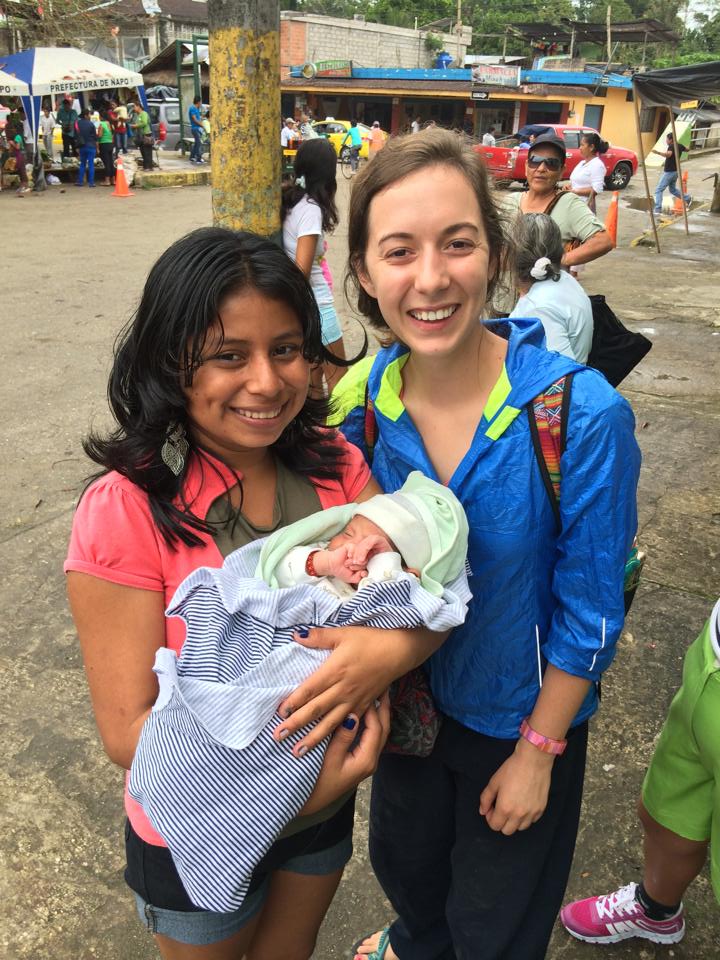 by Lauren Roberts | Misahualli, Ecuador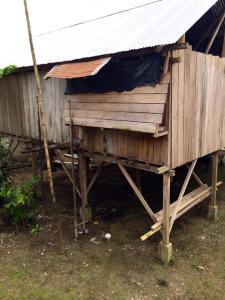 While we were in Peru for the medical mission trip, one morning I was leading a group on a home visit while some of our other missionaries and group were having a clinic in an outlying town. Since it was my first time there and we don't have missionaries stationed in Peru, I didn't really know where to go or have anyone I knew to take the group on a home visit.
As we walked down the street I had only just finished praying, "Come Holy Spirit" in my head when a woman walked out of her store and joyfully greeted us. I introduced myself and explained I was a Catholic missionary currently serving in Ecuador but that we were there in Peru for a medical trip and were wanting to visit some people in their homes but weren't sure were to go. She became really excited and told us to follow her as she led us to the house of a woman named Maria.
Maria is a 90 year old woman, after her husband died a few years ago, her Alzheimer's had gotten worse and she had fallen and hit her head in the house. She is now unresponsive and has developed gangrene in her right foot and is too weak to have it amputated. Her daughter, also named Maria, lives in Terapoto, a city about an hour away and just happened to be visiting the day we came to visit.
As we were sitting in the room with Maria, her cousin, and her mother, Ben Domingue, a FOCUS missionary on the trip with us, was searching his Spanish Bible for the scripture he felt led to share with the family. As he looked, I shared a story of a trip the Ecuador team was blessed to take to the cloistered convent that houses the apparition of Our Lady of Good Success.
I told a story of how my Holy Card with a second class relict of Madre Mariana Francisco de Jesus Torres (an incorruptible sister from the convent we got to view), had one day fallen from my Bible in to the river, completely submerged for a few minutes, and miraculously came out dry. After Ben shared from Scripture of the Parable of the "Salt and the Light" she began to tear up and stared at all of us for a minute. She then shared that us being there that day was the evidence of our Faith.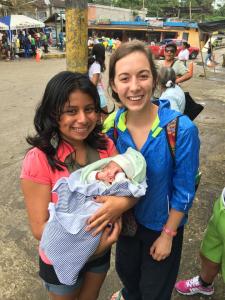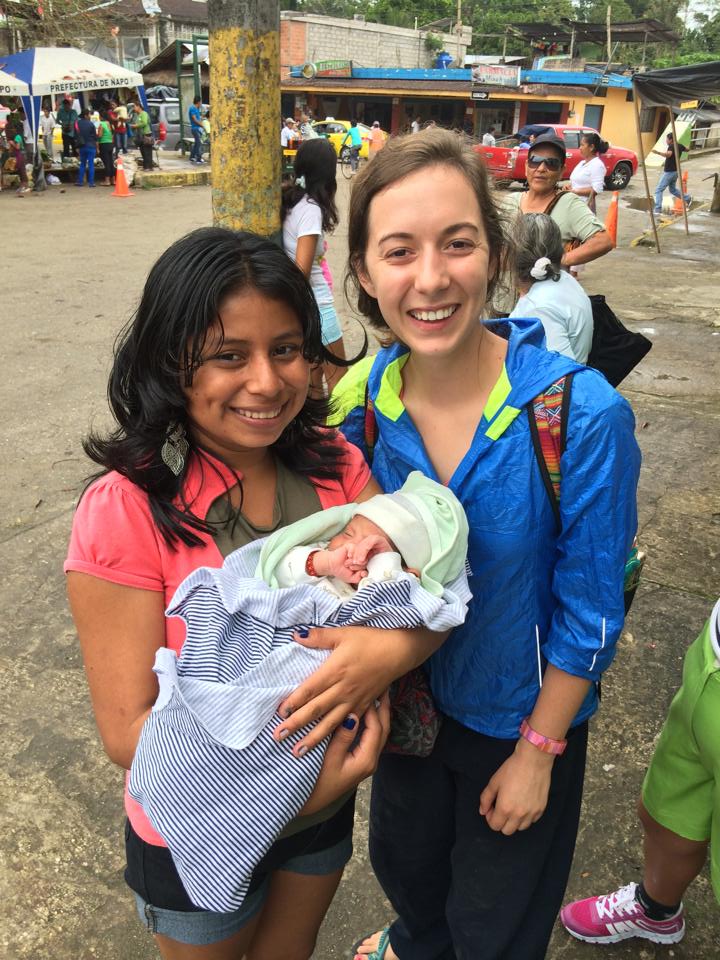 Normally she is never in the small town where she grew up, but that day, she decided to visit her mom, though she didn't even know she was there. But she said that the Lord brought her there that day and brought us to visit to show her the beauty of the universality of our Catholic Faith. That a few Catholics from the United States would come and share their faith, share the faith of Ecuador, and share in the faith of Peru to help build each other up, as she was very sad, and to be a source of light and salt to each other, to bring Joy to one another, regardless of language or culture or country. That is what the Catholic Church really is. That is the beauty of the Faith.
Comments are closed