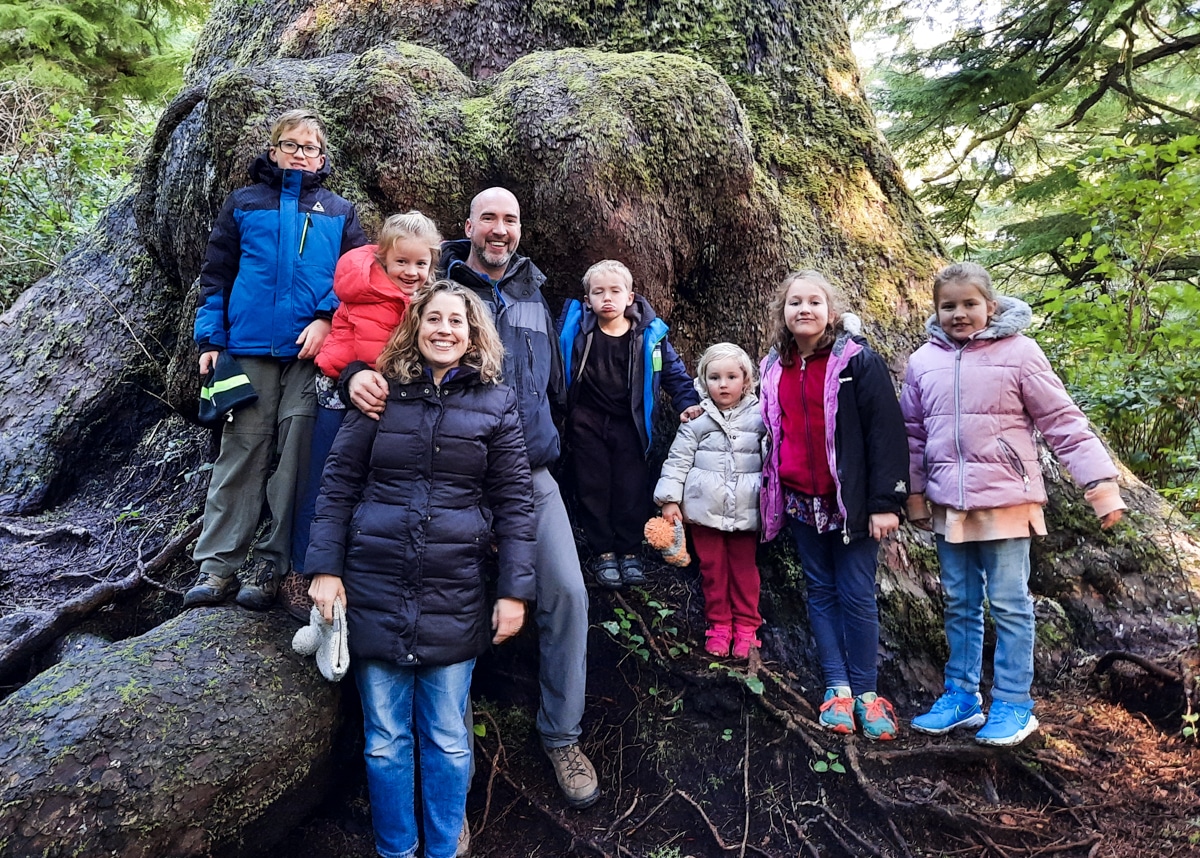 Nick & Millie Hennemann
Nick and Millie were married in 2010. They have six children: Peter, Vivienne, Gemma, Louisa, John, and Felicity. On December 5, 2018, the Hennemanns were commissioned to serve as foreign missionaries for the next two years. Their first post is in northern Costa Rica where they serve the poor in remote communities.
Previously, Nick served a spokesperson for the Oregon Department of Forestry and a business and estate planning attorney. Millie has degrees in theology and is the Hennemanns' home executive officer.
At one point, Nick discerned becoming a diocesan priest and Millie discerned a vocation to religious life. Although they ended up meeting and getting married, that call to share the Gospel and serve the poor did not fade. As the children started getting older, Nick and Millie asked themselves how they could respond to that call with their family.
They talked about taking the kids on a short mission trip someday, but agreed that the children were still too young. However, after meeting a family with young children serving with Family Missions Company, the Hennemanns learned they too could be missionaries without further delay! They visited FMC on a Come-and-See weekend and felt the Holy Spirit working – asking them to follow the desire of their hearts and follow Jesus wherever He leads them, even to the end of the earth.
He said to them, "Go into the whole world and proclaim the gospel to every creature." Mark 16:15
Please pray for the Hennemanns and everybody they will encounter in service. They ask our Lord to bless you and fill you with grace for every sacrifice you make to support the Hennemanns as they seek His will and do His work.
Please also follow the Hennemann family blog where you can journey with them.
Learn more about the Hennemann's project Hope and a Future that helps provide education for children in Guatemala.
Read the Hennemanns' Blog!