This summer, Family Missions Company will again be hosting its annual Summer School of Missionary Evangelization (SSME). Join full-time missionaries for a month-long mission immersion program, learning about the Church's mission while living it out!
Students will enjoy an intense life of daily community and personal prayer, fellowship, service in various apostolates, and Christian formation through study. The curriculum will include an in-depth study of the Book of Acts, excerpts from documents of Vatican II related to evangelization, St. John Paul II's encyclical Mission of the Redeemer, and core teachings from FMC's Sí Señor program designed for forming FMC's own full-time missionaries. The courses will be presented by our missionaries, including a teaching workshop equipping you with tools for spreading the Gospel.
Participants will also enjoy occasional excursions and days of recollection in some of the most beautiful, awe-inspiring locations on the globe!
If you are looking for more than a one-week trip and want to journey deeper into the Church's mission, then our SSME program is designed for you. Consider spending a month with us this summer, growing in servant leadership and the ability to evangelize, while learning how to apply your missionary experience to everyday life.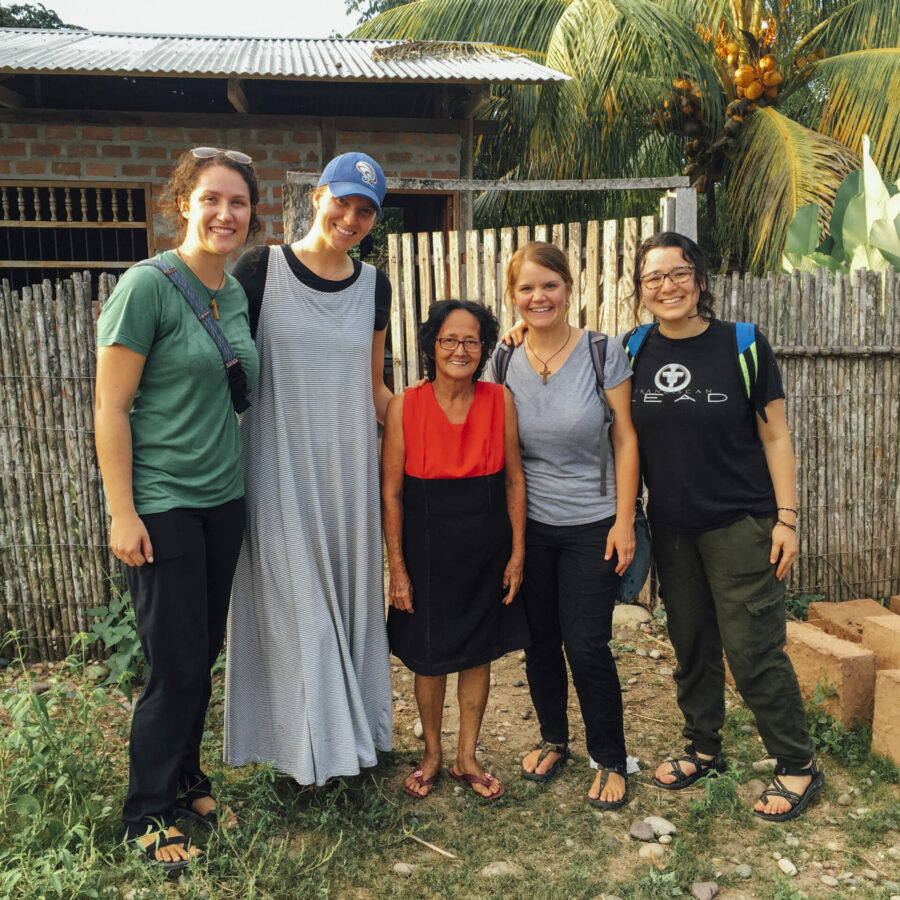 SSME is an incredible opportunity to serve with full-time FMC missionaries who live abroad serving the local people. As an SSME participant, you will not be bystanders, but will live as integrated as possible with the people you serve. Learn the real difficulties the people face not by witnessing, but by working alongside them. Share in their joy when, after months of praying, the Lord answers their prayers. Use the gifts and opportunities the Lord has given you to teach someone a new skill, a new instrument, or speak a new language.
A special emphasis will be placed on "making real friends with the poor," as Pope Francis challenges us. Every day will be wrapped in prayer and every participant will be strive to serve one another before going out and serving "the needy."
These weeks of missionary formation will undoubtedly enable you to experience the love of Christ in a new and powerful way. Join us!
Frequently asked questions
How do I prepare?
Before arriving, we expect all accepted SSME applicants to prayerfully prepare for the summer. Pray daily for SSME, for those attending and planning it. Pray for the time that you will spend in the host country, for the overall mission of the Catholic Church, and above all, for the people the Lord will have us serve.
What should I expect when I get there?
Each morning, the community will come together and begin the day in prayer. To be successful in serving our Lord, we must root every day and all we do in prayer. After community prayer, the morning will typically be spent in missionary formation or in ministry. The missionaries will be formed by studying the Scriptures and Church teaching.
At midday, our mission family will come together for lunch, followed by time for study, prayer, and fellowship. Afternoons will be spent engaging in our various directed ministries at the base or out in the local community.
Come evening, all missionaries will come together for dinner as a mission family. Evenings not spent in apostolic outreach will be dedicated to community fellowship or free time. We will wrap up our day as it began, coming together once again for prayer.
One day each week, the entire community will have a Desert Day. Desert Days, an FMC tradition, are days of prayer and reflection in imitation of Christ, who often went off to a quiet place to seek the Father in prayer.
We value order and we seek to follow this daily plan. However, we are "Spirit-led" – we see a readiness to move where the Holy Spirit blows as essential to our missionary vocation. So, when worthy things come up that suggest changes to the schedule, we welcome them and adjust.
What about when I get home?
Returning home on fire for missions, we hope each SSME missionary stays connected and involved in the mission of the Church in some capacity. We pray you return strengthened and inspired to go back to your home parishes, communities, and universities to spread your zeal for the Gospel!
Plans are underway for SSME 2023! This page will be updated soon with more information.
Cost
Please check back soon for more information.
Interested in attending SSME?
Please email our Mission Trip Coordinator
Kim Capoun // Mission Trip Coordinator