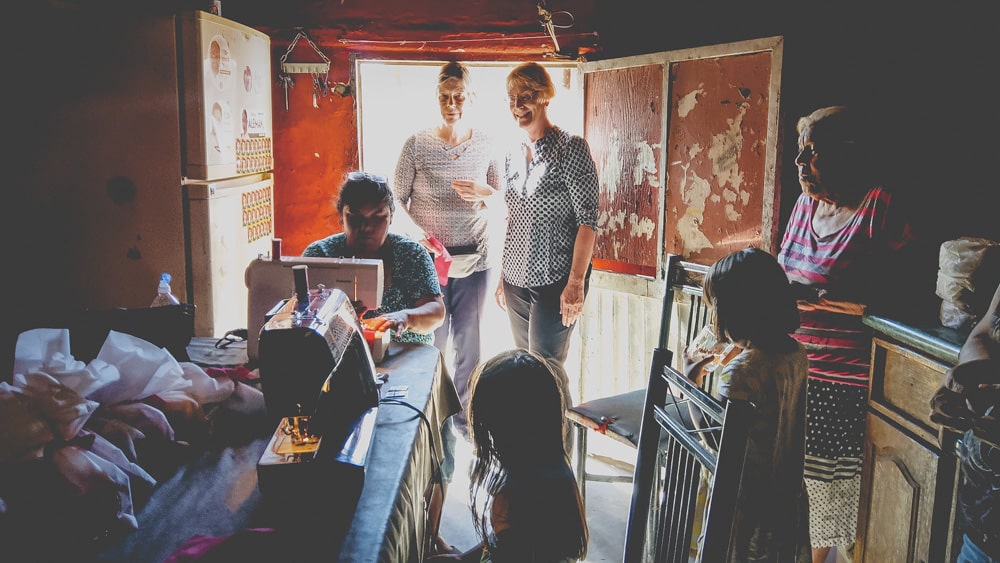 Autumn in Mexico
We hope that you are blessed and doing well during this beautiful season. As we write to you from the mountains of Northern Mexico, here in General Cepeda, we have just finished celebrating the Mexican Day of Independence, complete with fireworks and over 100 horses and riders parading about our small country town! It feels like the 4th of July!
Our summer was full and brought many new struggles that we had yet to experience in missionary life. We trust, however, that Jesus is so close to us in whatever cross we must bear, and that He is able to work all things out for the good of those who love God. In the midst of our struggles, however, we've found hope in remembering the real blessings of the Lord in our lives and are left with many feelings of gratitude for His abundant graces. We have gratitude for the people, like yourself, that He has placed into our lives who continue to love and support us across the miles. Thank you for your many gifts to us, whether financial, or of prayer and support. This life would truly be impossible without you! God's love and provision for us shines through you to us and gives us hope. We are, in turn, then able to bring this hope, the light of Christ, into this community where we serve.
Her face would light up in the sweetest smile whenever the missionaries would visit, pray with her, and read to her from the Scriptures.
We have been so grateful for opportunities to bring hope to the people here in General Cepeda! One that stands out has been our work in bringing the gift of sight to the poor. Our small town of General Cepeda has not had an eye doctor for many years. To receive eye care, residents have needed to drive an hour away to the large city of Saltillo! However, around the same time that we arrived in town, an optometrist from Saltillo rented a space in General Cepeda and began seeing patients. Fernando is a wonderful Catholic and mission-hearted man, and Vincent began working with him more closely when he brought our friend Doña Amanda to have her eyes examined. Doña Amanda is 85 years old and had given up on her eyesight. What grieved her the most was that she was no longer able to read her Bible. Her face would light up in the sweetest smile whenever the missionaries would visit, pray with her, and read to her from the Scriptures. Vincent asked one day if he could bring her to the eye doctor, and she agreed. After an examination and fitting with a new prescription for eyeglasses, Vincent handed Doña a Bible. She began to beam and excitedly shout, "I can read, Vincent! I can read the Bible again!!!" This is the hope that brings us peace – the hope of new life and new sight in Christ!
Since this beautiful experience, we have been able to help provide 30 new pairs of glasses to the poor in General Cepeda and the surrounding ranchos. Many of these were given during a medical mission trip that we were blessed to host in mid-August. This was the last of our three mission trips this summer, and our first medical mission trip experience. Vincent invited Fernando to join the many medical professionals who came from the States to serve the people here. It was really incredible to have multiple nurses, two physical therapists, an occupational therapist, a pharmacist, and our friend the optometrist, along with many other short-term missionaries, all working together at our little "pop-up clinic," helping more than 150 local people over a three-day period. Each person who came received prayer, many, many smiles, and as much help and hope as we were able to offer them. We were very grateful to be a part of that experience.
In addition to these mission trips and the eyeglasses projects, we have been grateful for the opportunity to offer hope and assistance to the people who find their way to our door. They come needing anything from help paying for beauty school tuition so that they can have a sustainable income to needing a bottle of water and a ride up the hill to the clinic. It would be a lie to say that it is always easy to drop whatever we are doing to attend to these needs, but we are trying our best to see Christ in the moment and to love more than we sometimes feel capable.
We are trying our best to see Christ in the moment and to love more than we sometimes feel capable.
And it is this, His profound work within our own hearts, which finally has been our greatest source of hope. His constant love for us and the joy that comes from His offer of salvation slowly chip away at our impatience and hard-heartedness. His acceptance and forgiveness of us when we come to Him begging for more grace and peace give us the courage to open the door once more and offer a smile.
So again, thank YOU for giving us hope and, through your provision, pointing to the source of all of our hopes – Jesus Christ! Please enjoy the photos from these and some of the other projects we've been working on and know that you are in our daily prayers.
After the Easter Vigil communion service in KM64, I was surprised to be asked to bring Espero to the women of KM64. So, when my mom and aunt visited us in May, they brought sewing machines and we purchased fabric from a nearby store. They worked hard all week to bring clear instructions and examples to the KM64 women. It was a very Spirit-led experience: sometimes we didn't know if we'd have a home there with electricity for the demonstrations. Now, the women in KM64 have begun sewing clutches and small bags to be sold on the Etsy, and they join in solidarity with the women in town as they pray for each other.
God, in His majesty, orchestrated all of it! What an amazing God we have who, in such a short time, has already united these women in the Espero ministry. Please keep all of them in your prayers as we continue to minister to their spiritual needs at KM64 and in town each week. Our hope remains in Christ for these beautiful women.