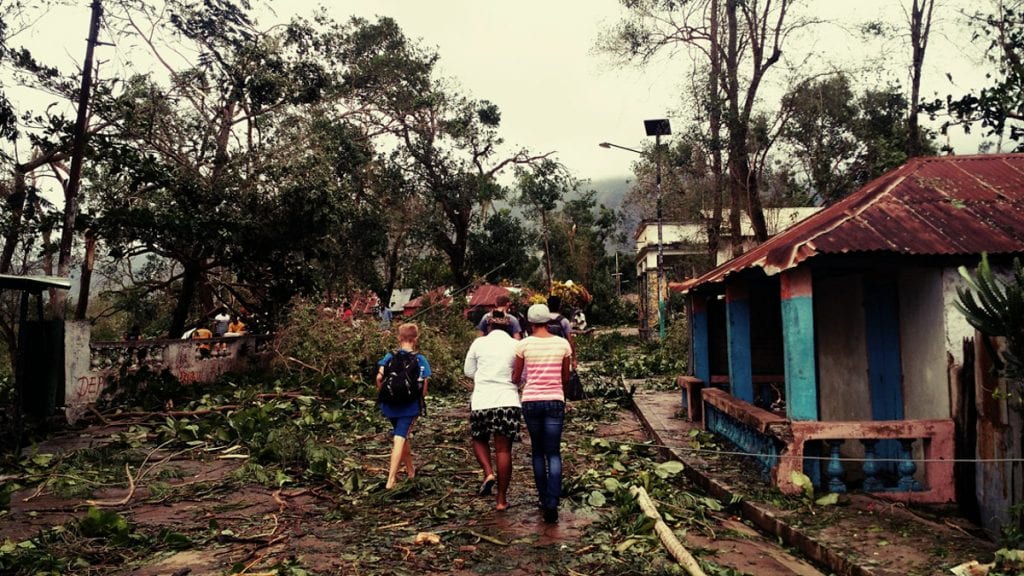 Support ongoing hurricane relief efforts here: helphaiti.familymissionscompany.com
On October 4th, Hurricane Matthew ravished the south-western region of Haiti, displacing thousands of people and destroying their property. Our friend Atache, a member of the local volunteer service, was working that day.
"I started volunteering for Protection Civile six years ago. I don't get paid but I do it because I like to help people. I started working that day at 6 a.m. My job was to go out and make sure people were safe. I was surprised at how strong the wind was. I had never seen anything like it. I came upon the house of an old woman. Her roof was gone and the walls were falling down. She was sitting in the corner holding a piece of wood over her head. She was too afraid to leave. Everything she had is gone. This hurricane is a huge step back for Haiti."
Yet in our village of L'Asile, the stories of hope amid tragedy are many. Our friend Loobens shares his story.
"My roof was blowing off piece by piece. I knew I had to get out. I ran outside and a huge piece of roof hit my leg. The wind was strong. I was scared. I thought I might die. I knew if my house was this bad, so was everyone else's. I was sure I would be sleeping outside that night. When I got to the neighbors house, I saw how bad my leg was. It was bleeding everywhere. I stayed there for 30 hours because the river was too high to cross and the storm was still strong. The next day, my four friends carried me across the river to the hospital. The water was waist deep and the current was so strong. I was sure they would drop me. They never did. Jesus protected me. He loves me."
We are helping to pick up the pieces from Hurricane Matthew. Many people lost not only their homes, but gardens and livestock which they used as both business and a food source. With their gardens destroyed, it will take over 6 months for their food source to regrow. We have been helping the Church with the immediate priority: food distribution to the villages. We will also be placing an order for 600 bags of cement and 3,000 sheets of roof metal to distribute within the next few weeks.
    "Jesus protected me. He loves me."
There is nothing more devastating than seeing people you love lose the very little that they have. Please join us in praying for the people of Haiti. If you are able to give, please help us begin to rebuild.
For more stories like these, please check out our Facebook page "FMC People of L'Asile."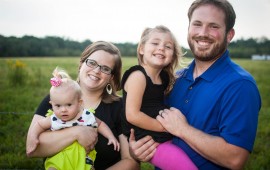 L'Asile, Haiti
Andrea Quinn
Comments are closed