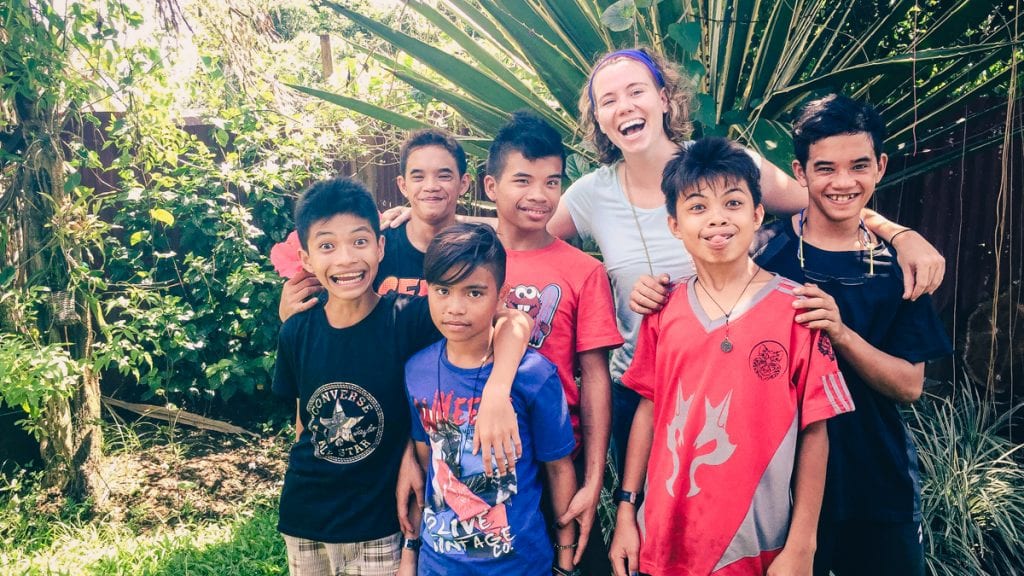 Uno, Dos, Tres
A few months ago, an attorney I know from church asked if I could help with teenage boys sent to his office for stealing. I was not sure how I could help, but I agreed to meet them and assess the situation. I arrived at his office and found two precious teenagers in serious trouble. They had been caught stealing valuable items and this was not their first offense. Often manipulated and used, living on and off the streets since the age of seven because their stepfather, who dislikes them, expected them to provide for themselves, they have been involved with drugs, drinking, and stealing. The police have been waiting for these boys to turn fifteen years old – the legal age for imprisonment. It finally happened: they turned fifteen and were caught in serious theft, but by the mercy of God, the city jail decided it would not accept anyone under the age of sixteen. So the attorney reached out to me, hoping we missionaries could help somehow.
      "Everyone has written these boys off."
After the meeting, I laughed to myself, amazed at what was being asked of me: to advocate for these recovering drug addicts, unloved children, out-of-school youth, perpetual thieves. What, LORD?! But when I looked at these boys I knew the Lord was asking me to help them. This was their last chance and all the cards were stacked against them. Everyone has written these boys off.
I agreed to help in this insurmountable task because I believe in the power of Jesus Christ, the love that changes hearts. I knew from my own troubled teenage years that these boys desired someone to really care about them. So that's what my teammate Savannah and I did. We started a school sponsorship program for them; we set expectations for them to reach; and we put our whole hearts into loving them as Christ loves each one of us.
We now help not only the twins, Kent John and Kent Joseph, but also their fourteen-year-old brother, Shanel. They are known in the city by their nicknames: Uno, Dos, Tres. Including these three, we sponsor seven boys in school, giving them a daily allowance to cover their fare and lunch. Once a week we buy their families vegetables and rice, and we lead a lunch Bible study for the students. We also meet with the boys to make sure they are following our guidelines and expectations. Finally, we care for any needs and unexpected situations, asking for God's grace every step of the way.
      "I agreed to help in this insurmountable task because I believe in the power of Jesus Christ, the love that changes hearts."
The boys attend an alternative school because they have not attended school for years. They attend Mass, join in our ministries, and help at a food program for other street children. They desire to be good and to go to school; their years spent on the streets searching for love and attention resulted from not having parents who cared about them. They longed so much for someone to care enough to say, "You deserve better."
God has transformed the boys' hearts and the hearts of those who help us serve them. The attorney who first introduced me to the boys worked to help meet their needs. At first he claimed to not know how to interact with the street children, but the Lord has changed his heart and is using him to show love and mercy to them. He soon realized there are many other street kids just like them, so he started a his own food program at the Cathedral. He is now a mentor and role model to the boys who visit with him weekly.
These young teens we serve face many challenges — extreme poverty, unloving stepfathers, mothers overwhelmed and paralyzed by their economic situations — but in all of this, Jesus Christ is having the victory.
Malaybalay, Philippines
Genevieve Reardon