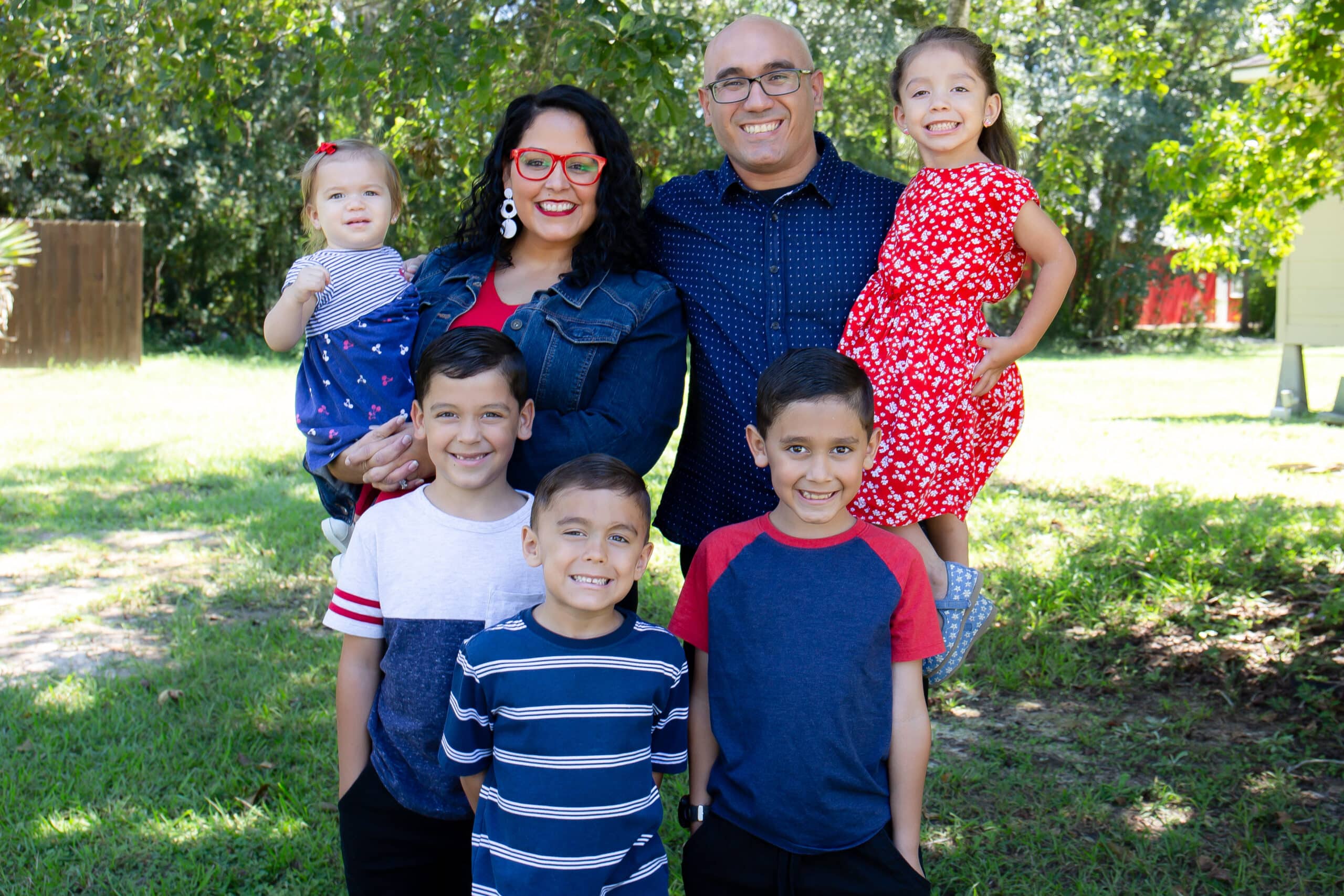 Emmanuel & Kree Peña
Emmanuel and Kree met in New York City while serving as missionaries for two different ministries in the Big Apple. After marrying in 2012, they continued with their call to serve as missionaries by working with the Franciscan Friars of the Renewal. The Lord instilled in their hearts a great love for missions that would never go away. After their family began to grow, they discerned to move to Kree's hometown of Wichita, KS with plans to raise their first two sons Juan Diego and Kolbe. Once in Kansas, their family continued to grow with the births of Augustino, Avila, and Teresita. While living in the great diocese of Wichita, the Peñas were well aware that the Lord had provided well for them, yet they always knew that there was more that the Lord was calling them to. Still, there were many practicalities that required their attention before they would be ready to take the next step in service to the Lord. Resolving such issues as paying off long-standing student loan debts, it suddenly became much clearer to hear the Lord speak to them. The desire to serve the Lord as a missionary family had been awakened in them and could not be ignored.
Their pursuit for missions led them to Family Missions Company. They attended a Come and See and knew instantly that this organization was part of God's call for them to serve His people. The words of the Gospel literally came to dwell in their hearts: "I have told you this so that my joy may be in you and your joy may be complete." (Jn 15:11). In their hearts they could hear God calling them to "Come Follow Me" (Matthew 19:21).
They are excited to be headed to Peru as their first mission post for the next two years. As the Peñas embark on this new adventure, taking steps in radical faith and relying on God's providence, they would love for you to join them on this amazing journey to proclaim the Gospel and serve the poor.