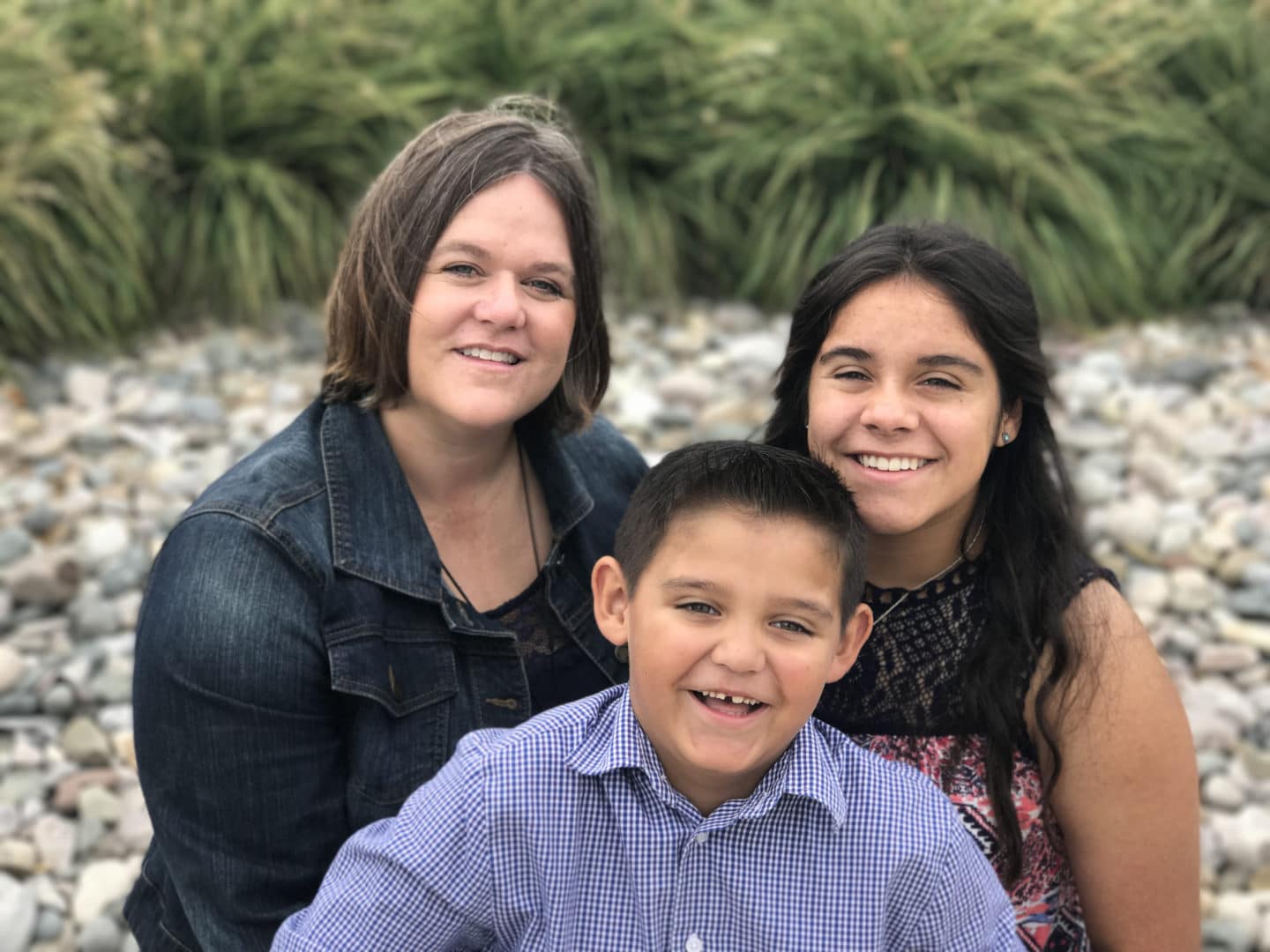 Karen Del Castillo and Family
Karen and her four children have served in their tri-parish community for over 12 years. God has provided many opportunities for each of them to serve. For the past four years, Karen has been in the position of Youth Coordinator for the Fort Worth Catholic Diocese and was assigned to serve in her tri-parish community. All along the way God had been preparing the Del Castillos for a life of service to God and His people in ways beyond their imaginations. Over the course of a little over two years, God made it known to them of His will with clear and visible signs. Even more profoundly, He spoke very clearly through the Gospels that He needs their testimony to be heard throughout the land.
With her two oldest children both honorably serving their community and our nation–Mason currently serving as a Firefighter and EMT and Maccray currently serving in the US Army–Karen and her two youngest children, Julianna and Gabriel, embarked on a new journey as well. After much prayer and discernment they said yes to the Lord! The three of them committed their lives to sharing the Good News and the love of Christ to the poorest of the poor as foreign lay missionaries. They joined Family Missions Company during Intake 2017.
"Spreading the faith is a task not only for bishops, priests, and religious—it is a task for all Catholics." – CCC 905
"Go, therefore, and make disciples of all nations, baptizing them in the name of the Father, and of the Son, and of the Holy Spirit, teaching them to observe all that I have commanded you." – Mt 28:19–20.
"The hunger for love is much more difficult to remove than the hunger for bread." – St. Teresa of Calcutta
Read from Karen's blog!