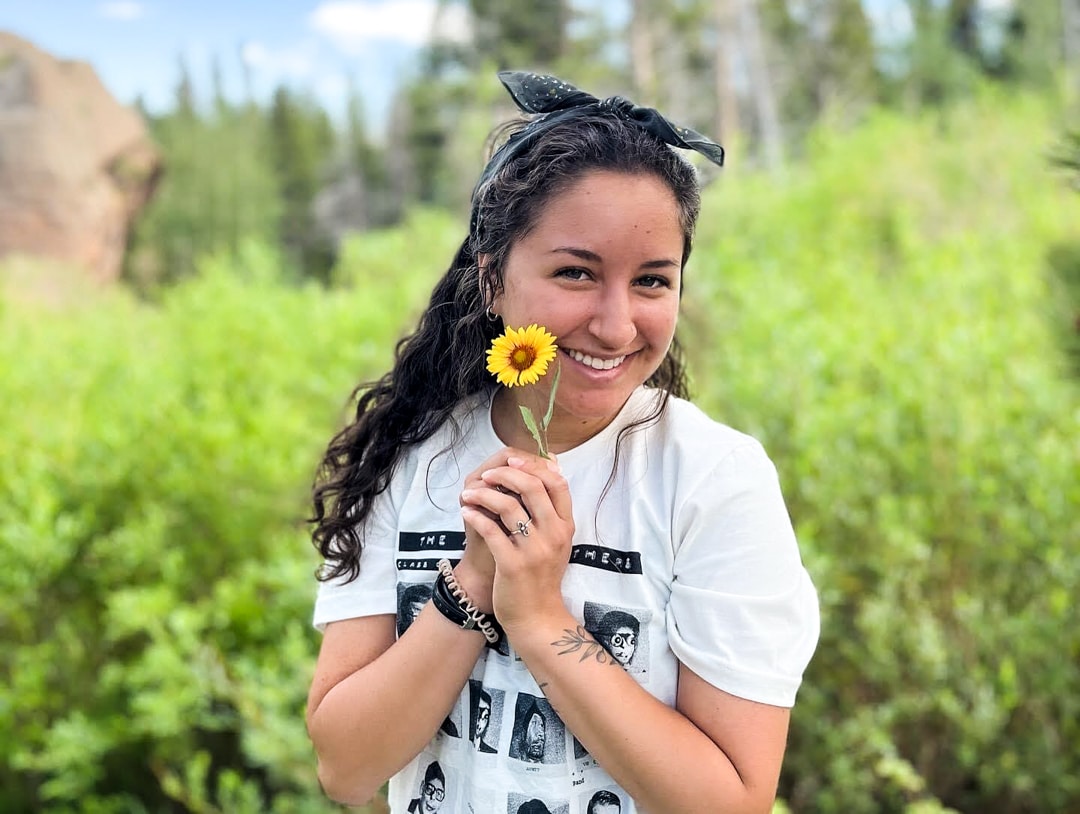 Luciana grew up in Kennesaw, Georgia, where her childhood was imprinted with her family's rich and social Latin American culture and the Catholic faith. From middle through high school, she would join her mother in evangelizing and praying at abortion clinics, and attended several mission trips, one being with FMC to serve the homeless in New Orleans. These were the beginning seeds of a deep love for the poor and a passion for women's dignity.
Simultaneously though, brokenness in her own life led her to fall away from living a moral life and utterly obscured her feminine dignity. In the depths of darkness and sin during her college years, she encountered the merciful gaze of Jesus Christ, who spoke clearly to her: "You are worth so much more than this."
The Catholic Center at the University of Georgia slowly became her refuge, where she began to cling to the True Presence of Jesus in the Blessed Sacrament. She also rediscovered Family Missions Company. Throughout the years of darkness, encounters with the homeless and serving people with disabilities made her heart alive. She rediscovered those early seeds of love planted in her heart for the poor and human dignity. During the summer of 2018, she felt an unshakable call to give her life as a missionary.
Upon pushing through school and graduating in 2019, she went on to serve with LifeTeen that summer to lead teens in service to the poor, followed by two years as a missionary with Christ in the City (CIC) in Denver, loving and serving the homeless while growing in human, intellectual, and spiritual formation.
Restless for more mission during the two years after CIC, she heard a deeper call from the Lord to be "all-in" with Him and began pursuing consecrated religious life, until the Lord brought FMC up again, a desire that had always remained. God paved clear a path for her to visit their mission post in General Cepeda, Mexico, in November of 2022, revealing the deepest desires of her heart and their resting place.
Luciana is in awe of the Lord's call and His fidelity over the ten years since her first experience with FMC. After finally saying "yes," she is most excited about diving into a different culture (potentially her Latina roots), sharing life with the poor, and especially sharing the burning love of Jesus that redeemed her own broken dignity with those who most need His healing Love.
"My soul proclaims the greatness of the Lord; my spirit rejoices in God my savior. For He has looked upon His handmaid's lowliness; behold, from now on will all ages call me blessed. The Mighty One has done great things for me, and Holy is His name. His mercy is from age to age to those who fear Him." –Luke 1:46
"Jesus said to them again, 'Peace be with you. As the Father has sent me, so I send you.'" –John 20:21