Conduits of Christ
As missionaries, we view ourselves as conduits of the Holy Trinity. We graciously receive contributions and then hold onto those funds until we discover ways to transform those dollars into tangible expressions of Jesus' love.
When we arrived in the central, mountainous region of Kenya we were surprised to find ideal farming conditions which supply the locals with an abundance of food. We also discovered that they have easy access to inexpensive clothing because so much is donated from abroad. Many of the people we met rely on natural remedies for their common ailments and feel satisfied to live simply in mud dwellings alongside their chickens, goats, and cows. So, how could we use the funds generously donated to bring people closer to Christ?
We held communion services on Sundays, evangelized the people we met on the street, visited folks in their homes, helped at local orphanages, and organized events for the youth, but these required little more than our time and energy. We often wondered if there was something we could leave with people to help them draw closer to the Lord in our absence; but what?
Elsewhere we've distributed Bibles, but the low level of literacy made this impractical. We've also shared hundreds of images of Jesus and the Holy Family, but the penetrating, torrential rains would quickly ruin any such gift.
Finally, in prayer, the Holy Spirit inspired us to give away crucifixes as tangible expressions of Jesus' love for us. We searched and searched, and eventually found a little shop in a faraway town that sells religious items. We bought as many as we could afford and began passing them out to owners of the little kiosks in our village, people whose homes we visited, and friends that we had made. All praise be to God, we even had enough to give the high school principal who wanted to hang one in each of the classrooms and the teachers' lounge.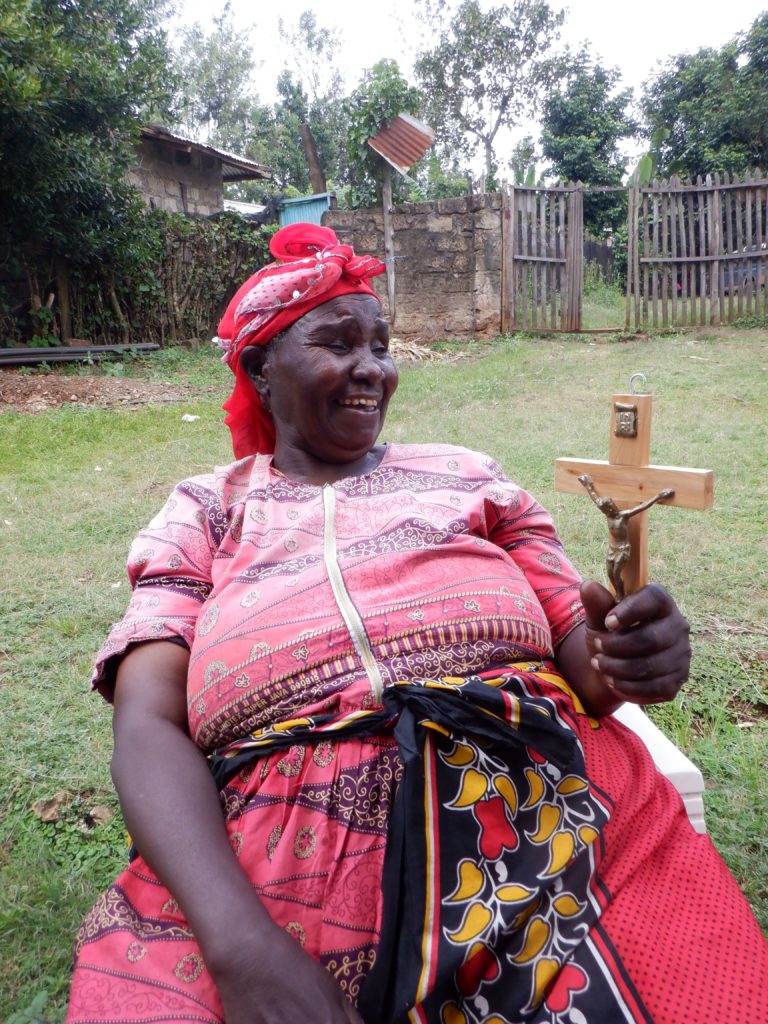 Each time we gave someone a crucifix we explained our role as conduits. The crucifix most certainly represents the sacrificial love of Our Savior. It also represents the sacrificial love of our family's supporters who deeply desire for the love of Christ Jesus to touch every heart in every corner of the earth. It represents unity and teamwork because so many different people played roles in making it possible for us to share such a special gift.
For those who received our crucifixes, they are symbols of the brotherhood of love, which IS Christianity. We thank God for calling our family to missions, that we may serve as conduits of the love that so many have for the poor and forsaken throughout the world.
More from SERVE Summer 2020
Comments are closed