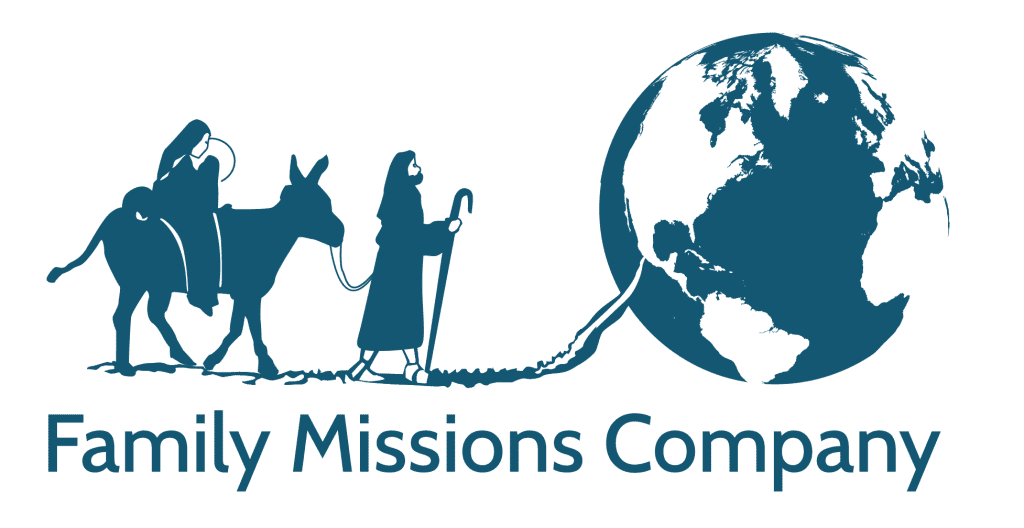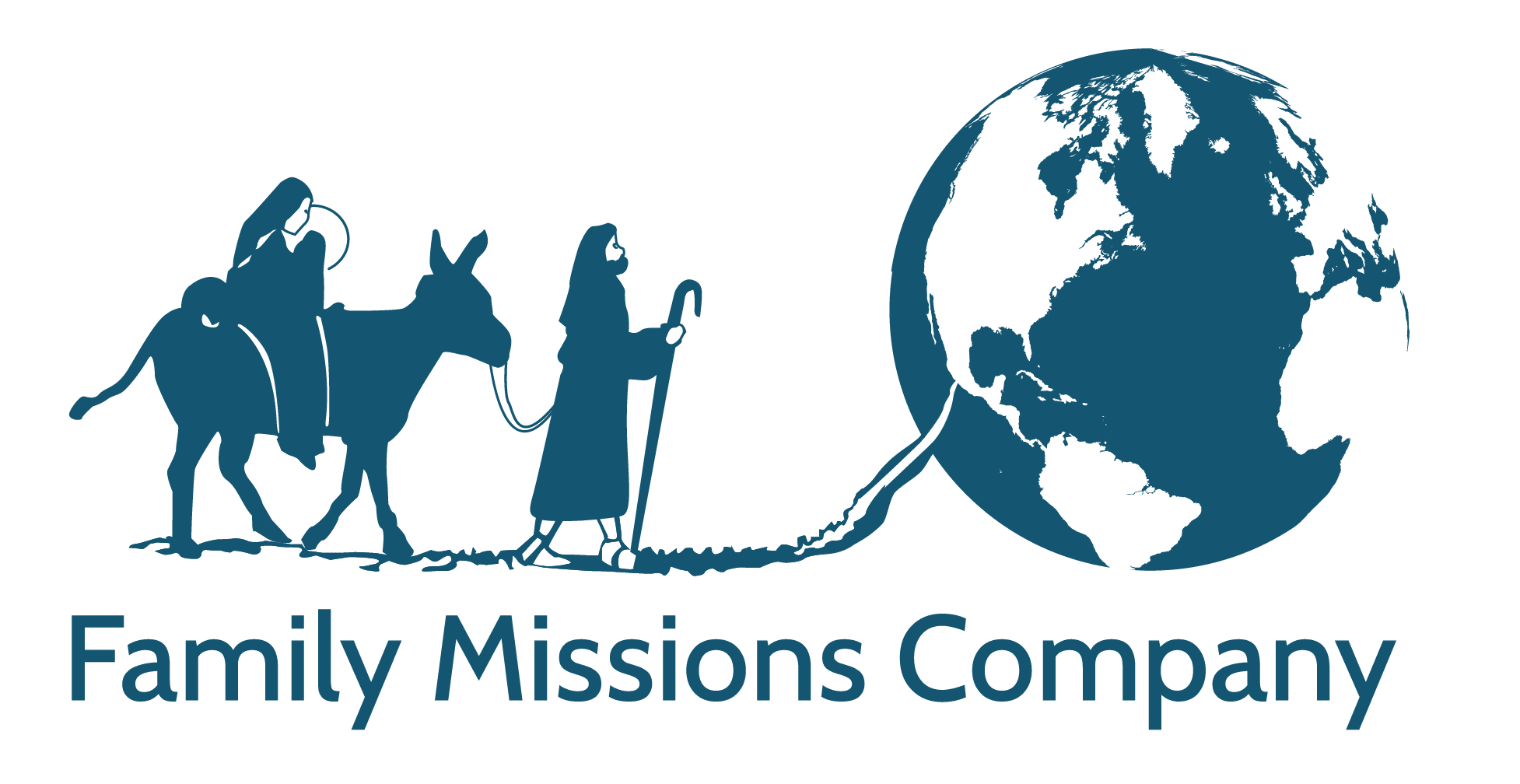 Novena of Praise and Thanks
Dear friends,
Peace be with you! We want to let you know that amidst the storm of COVID-19, we are praying for you! All of us here at Family Missions Company—missionaries around the world and our staff—will begin praying a novena this Saturday, March 28th for God's healing, provision, and protection for YOU and your families. We also want to express our deep gratitude for your continued support, and invite you to join us in praying this novena each day through April 5th. (Version en Español al final.)
Our hearts and prayers are with you as we navigate the impact of this current crisis in our own families and communities. Please join us in prayer and stay tuned to learn how, now more than ever, your generous support brings the healing love of Christ to the world's poor and vulnerable in the midst of this pandemic.
In Christ,
Kevin
Executive Director
Daily Prayer:
Blessed are you, Lord God:
Blessed are you for ever.
Holy is your name:
Blessed are you for ever.
Great is your mercy for your people:
Blessed are you for ever.
Amen!
Father, Son, and Holy Spirit,
We praise you and give you glory:
We bless you for calling us to be your holy people.
Remain in our hearts,
And guide us in our love and service.
Help us to let our light shine before others
And lead them to the way of faith.
Holy Trinity of love,
We praise you now and for ever.
Amen!
We praise you, Father of all;
We thank you for calling us to be your people,
And for choosing us to give you glory.
In a special way we thank you for:
FMC Benefactors, Missionaries, the families of our missionaries, and all those we serve. We ask for God's healing, provision, and protection for all.
Cleanse our hearts and our lives
With your holy word
And make our prayer pleasing to you.
Guide us by your Spirit
As we follow in the paths of Jesus our brother.
All glory and praise are yours, Father,
For ever and ever.
Amen!
Let us give glory to the Father
through the Son
In the Holy Spirit,
For God has made us his people, his Church,
And calls us to sing his praises.
All honour and glory and thanks are his,
And praise and worship belong to him.
To God be glory in his Church
For ever and ever!
Amen!
Thank you for a beautiful day: On this beautiful day,
we may thank God and praise him for his many gifts.
Father of Jesus,
We praise you and give you glory
For the wonderful things you do for us;
For life and health,
for friends and family,
for this splendid day.
For these reasons, we pray as Jesus taught us:
Our Father (Pray the Our Father)
Finish with a song of praise!
Versión en español:
Novena de alabanza y agradecimiento
Pedimos a toda nuestra familia misionera que se una a nosotros en esta novena, rezando esta oración diariamente durante nueve días por la intención declarada. Comenzaremos el sábado 28 de marzo y continuaremos hasta el 5 de abril.
Oracion Diaria:
Bendito seas, Señor Dios:
Bendito seas para siempre.
Santo es tu nombre:
Bendito seas para siempre.
Grande es tu misericordia para tu pueblo:
Bendito seas para siempre.
¡Amén!
Padre, Hijo y Espíritu Santo.
Te alabamos y te damos gloria:
Te bendecimos por llamarnos a ser tu pueblo santo.
Permanece en nuestros corazones
Y guíanos en nuestro amor y servicio.
Ayúdanos a dejar que nuestra luz brille ante los demás.
Y guielos al camino de la fe.
Santísima Trinidad del amor
Te alabamos ahora y por siempre.
¡Amén!
Te alabamos, Padre de todos;
Te agradecemos por llamarnos para ser tu pueblo,
Y por elegirnos para darte gloria.
De manera especial te agradecemos por:
Los benefactores de FMC, los Misioneros, las familias de nuestros misioneros y todos aquellos a quienes servimos. Pedimos la sanación, provisión y protección de Dios para todos.
Limpia nuestros corazones y nuestras vidas
Con tu santa palabra
Y haz que nuestra oración sea agradable a ti.
Guíanos por tu espíritu
A medida que seguimos en los caminos de Jesús nuestro hermano.
Toda la gloria y alabanza es tuya, padre,
Por los siglos de los siglos.
¡Amén!
Demos gloria al Padre
A través del hijo
En el Espíritu Santo
Porque Dios nos ha hecho su pueblo, su Iglesia,
Y nos llama a cantar sus alabanzas.
Todo honor, gloria y todas las gracias son suyos.
Y la alabanza y la adoración le pertenecen.
A Dios sea gloria en su Iglesia
¡Por los siglos de los siglos!
¡Amén!
Gracias por un hermoso día: en este hermoso día,
podemos agradecer a Dios y alabarle por sus muchos dones.
Padre de Jesús
Te alabamos y te damos gloria
Por las cosas maravillosas que haces por nosotros;
Por la vida y la salud,
para amigos y familiares,
para este espléndido día
Por estas razones, oramos como Jesús nos enseñó:
Padre Nuestro (Reza el Padre Nuestro)
¡Termina con una canción de alabanza!
Comments are closed