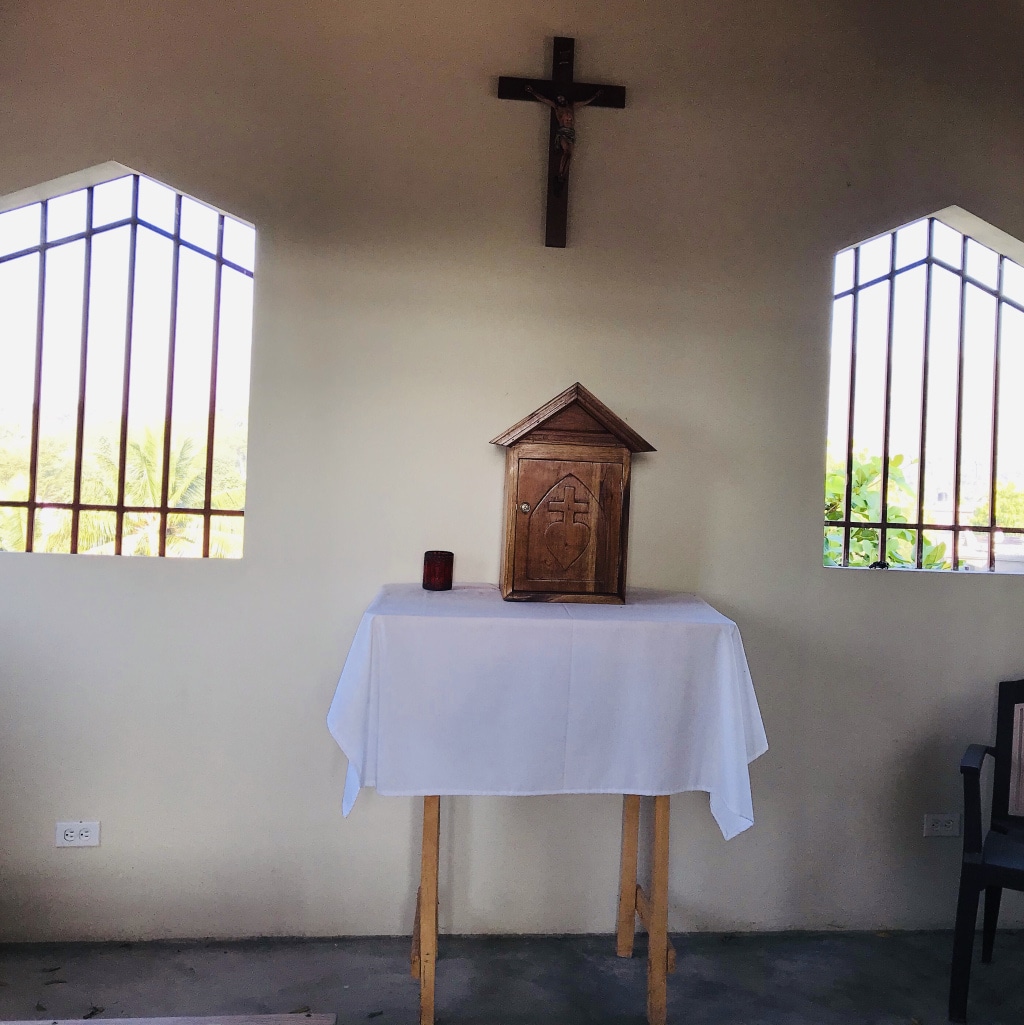 A Missionary in a Pandemic
I was already adjusting to just under two months of a new normal of life in Haiti. And now another new season is happening. We found out on March 19th, the Feast of St. Joseph, that there were two confirmed cases of COVID-19 in Haiti. There were already some precautions taking place in Mass because of the pandemic: no physical contact could accompany the sign of peace, and receiving communion on the hand. Once the two cases were announced, schools were closed and all Masses and church services were suspended. We began to make a plan for our team and community. We made our own hand sanitizer and homemade Clorox wipes, stocked up on soap for hand washing purposes, bought a couple months worth of food for the nursing home and our community, and collected medicines that might be helpful should someone become sick.
It's been one week and this Saturday we are preparing to move to Stage 2 of life with COVID-19: Lockdown. We've already stopped leaving our house except for essentials. There is a curfew in town and the government is now encouraging people to stay home. We know that we need to be extra careful because we live with the residents of our elderly home. Their home is within the walls of our property, though we are in different buildings. No visitors are allowed inside our walls and we can't visit our home visits because many of them are susceptible to having severe cases of COVID-19 that the medical system can't handle. We've stopped Ezekiel Home ministry with the local kids until this passes.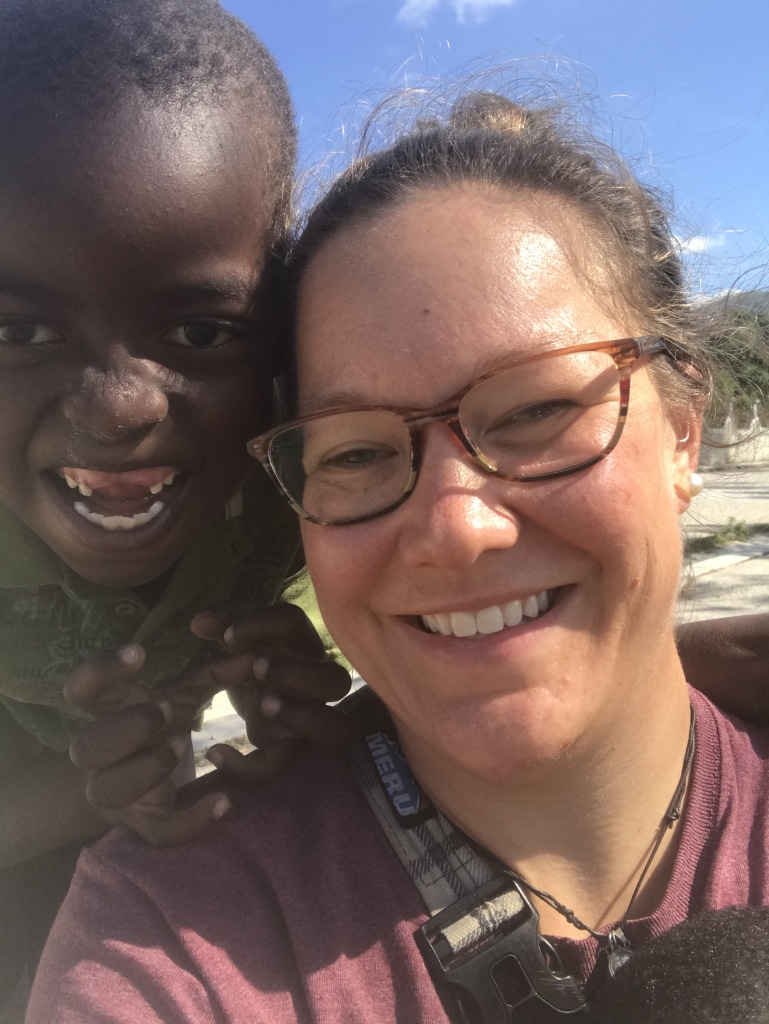 Our missionary team also began to pray and discern if the Lord was calling us to stay or go individually. I'm not going to lie to you, there was a part of me that wanted to seek the comforts of home as fear and anxiety would meet me in swells, like waves crashing into my heart and mind. For a few days, I wasn't sleeping well because my brain just wouldn't turn off. (Can anybody relate?) I reached out to my spiritual director and another trusted friend in FMC. My spiritual director encouraged me to seek not only peace as the fear and anxiety will likely continue, but rather to make this decision from a place of prudence. So, I met with our team leaders and heard their plans and asked myself, "Can I live into this?" "Yes." I heard myself say. Another friend encouraged me to sit with my fears and seek the Lord in them. "I certainly didn't plan for a worldwide pandemic to happen in my first year back in the field," I shared with her. "None of us knew that this would happen," she said. "But the Lord knew. And He still called you." She encouraged me to really sit with that, not as a reason to either stay or go, but rather to really give everything back to the Lord and seek Him in each situation.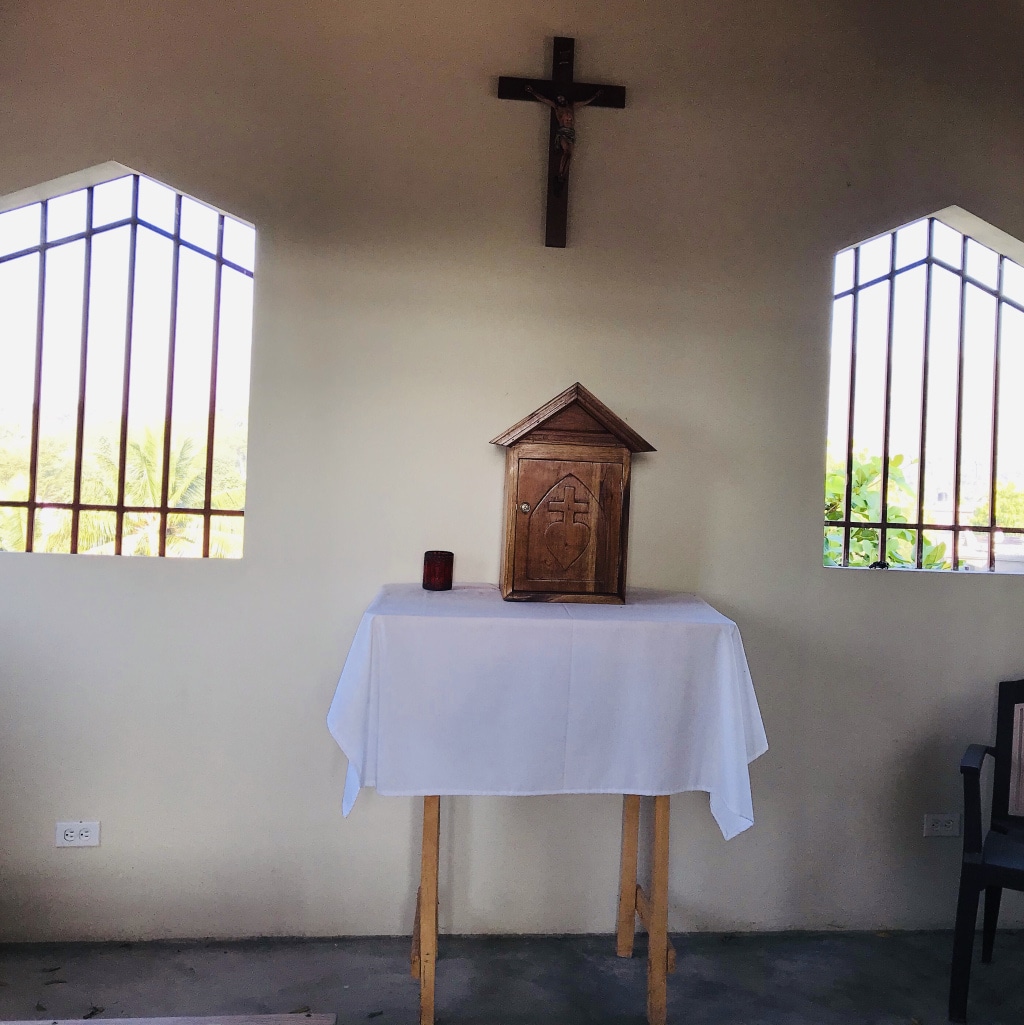 And yet each time I prayed, the Lord gave me an abundance of peace. I sat in our chapel and the Lord met me in my fear. He met me as I thought about the worst situations that could happen and He spoke His peace right into my heart and dispelled my fears. Yes, I cried. Yes, I mourned what I thought this year would look like (at least for a little while). And I might have to do that many more times. But that's ok. The morning of the Feast of St. Joseph, I woke up with Isaiah 41 on my heart. I didn't have time to read it until later as we were discerning staying or going. I wept as I read these words:
"But you Israel, my servant, Jacob, whom I have chosen, the offspring of Abraham, my friend; you whom I took from the ends of the earth, and called from its farthest corners, saying to you, 'You are my servant, I have chosen you and not cast you off'; fear not for I am with you, be not dismayed for I am your God; I will strengthen you, I will help you, I will uphold you as with my victorious right hand." (Isaiah 41:8-10)
I wanted to share this with you to encourage you. In a very weird way, I feel like this pandemic is uniting the world. I know many back home have experienced these same feelings of fear and anxiety. Have you? Ask the Lord to meet you in them. Close your eyes, sit in your fear, and ask the Lord, "Where are you in this? I need You, Jesus. Be with me." I know that many are missing being able to go to Mass in person and not via a television screen. I know that many are longing to be in the presence of their loved ones but because of social distancing and quarantine cannot do that. I've found myself welcoming a new normal. I have found that new normal includes giving thanks for little things like a whole day where no one here has COVID-19, grateful for drinking Haitian coffee out of my favorite mug, grateful for a full belly after a meal, grateful for my teammates and their laughs and struggles, grateful that I get to walk this with them and we're in this together when many have to be isolated in this time. How are you defining your new normal? How is the Lord meeting you in the midst of this unknown?
As you are facing your new season as well, I ask you to please pray for Haiti. The poor here will suffer in a very real way. They need your prayers. We are so grateful that we do have the elderly home here within our walls and that still gives us a ministry to continue (while being six feet away from them, of course!). We can still go and visit them, pray the Rosary, sing songs, and give them formation (a couple of them are preparing for Confirmation!). What a gift you are to me in your support and prayers that allow us to continue this work here in Haiti and what a gift you are giving to Haiti!