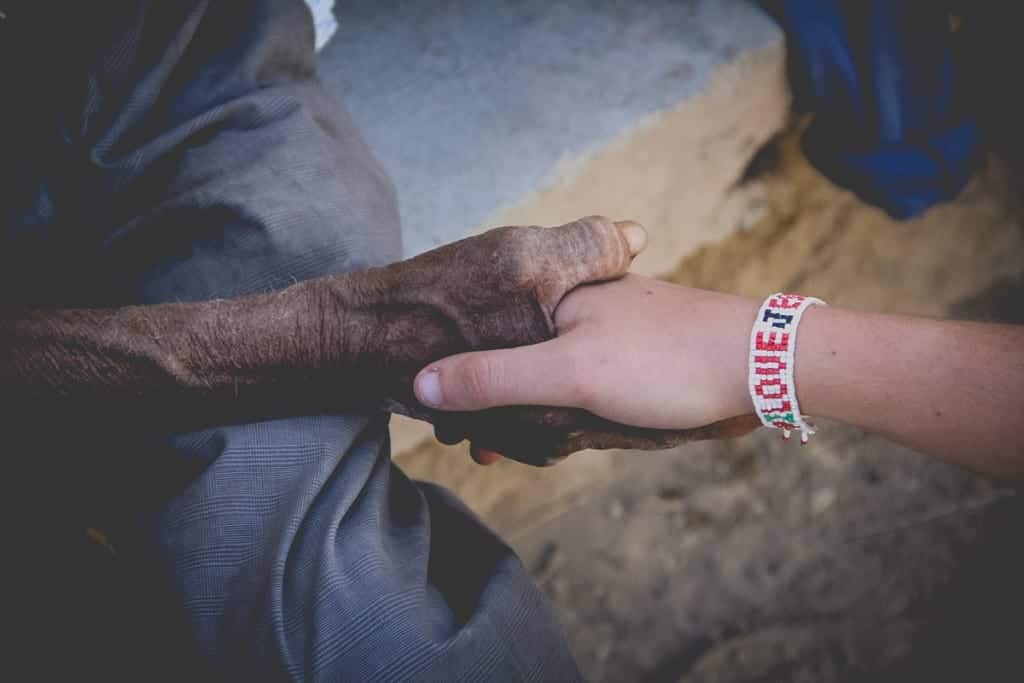 Do Not Live in Fear, Little Flock
One of the first messages God spoke to Genie Summers, one of the founders of Family Missions Company, has really touched my heart this week. When contemplating whether or not to sell their possessions and live a life of Gospel Poverty, Genie and Frank were struggling to accept and understand such a deeply counter-cultural and total call to dependence upon Jesus. As she prayed one night, she shares, "God's presence surrounded me. I inhaled His love. I opened my Bible and read 'Do not live in fear, little flock.'" Genie continues, "I thought, 'Little flock,' this is a term of endearment. Jesus is speaking to someone He loves and is responsible for – He's offering them the best He can give, the kingdom of heaven, a never failing treasure! … I heard His unmistakable interior voice saying 'Genie, you are one of my precious sheep. Have no fear!" (Go, You are Sent 116). I have also felt the liberating call to fearlessness. God has truly been calling Teresa and I to pray more, worry less, ask Him for more, depend upon Him more. This year has been such a profound opportunity to trust in and wait upon Jesus, our Shepherd, to provide for our every spiritual and physical need.
"For God so loved the world that he gave his only Son, so that everyone who believes in him might not perish but might have eternal life. For God did not send his Son into the world to condemn the world, but that the world might be saved through him."
– John 3:16-17 –
Yesterday one of our neighbors, Silvio, died at 86 years old. We met Silvio on a home visit while we were blessing houses in the community. Last week his family asked Teresa and I to visit him. They knew his death was near. We arrived to the house and entered the small dirt room where Silvio and his wife Joanna lived. It was dark and smelled like urine. There was one bed and a few buckets next to an old bedside table. The floor was uneven and had deep impressions where it looked like dogs had dug holes in the middle of the room. Their family had started to gather and were standing and sitting about the room. Teresa immediately went to hold Silvio's worn, drooping hands. He was so thin. There was an air of despair in the room. Joanna just sobbed and begged God to forgive her. She seemed to think his death was a punishment for her sins. We held the couple for a few moments and began to pray, laying hands upon Silvio asking God to make His presence known. After a few moments I opened my Bible and read John 3: 16-18. I spoke to Silvio of God's great love for him and his family. That nothing he ever did, no sin he ever had committed was too great to be forgiven. I read to him Revelation 3:20 and I asked him if he realized that Jesus was present at that very moment asking him to let him come into his life and be with him. Silvio said he understood and that he wanted to let Jesus in.
"Behold, I stand at the door and knock. If anyone hears my voice and opens the door, then I will enter his house and dine with him, and he with me."
– Revelation 3:20 –
I told his family that Jesus wasn't present to condemn Silvio but to save him from each and every sin that separated him from God. One young man in the room just buried his hands in his face and cried. Silvio held Teresa's hand and I gave him a crucifix. I told him to keep it and to remember Jesus' great love. I asked him if he was ready to ask Jesus into his life. He said yes. I asked him whether he believed that Jesus loved him and died for him in order to give him eternal life. He said yes. I traced the sign of the cross on his forehead and claimed him for Jesus. Last night Father Paco came and entrusted Silvio's body to our Lord. Today we are celebrating his funeral at in our church here in Leoncio Prado. I realized that God had called Silvio to the same Gospel Poverty that he had called our founder. True Gospel Poverty is not simply to let go of material possessions but to let go of our portion of life to cling to and hold Life itself. True Gospel Poverty demands that we lose ourselves in His death in order to live in Him, "the way, the truth, and the life." Genie was right, Jesus is offering each of us, like Silvio, the very best he can give: "the kingdom of heaven." As this new day dawns, I want to be the first to accept again His offer of eternal life and I pray you will do the same.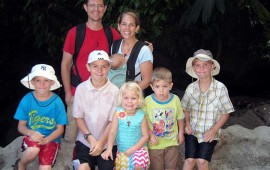 Comments are closed