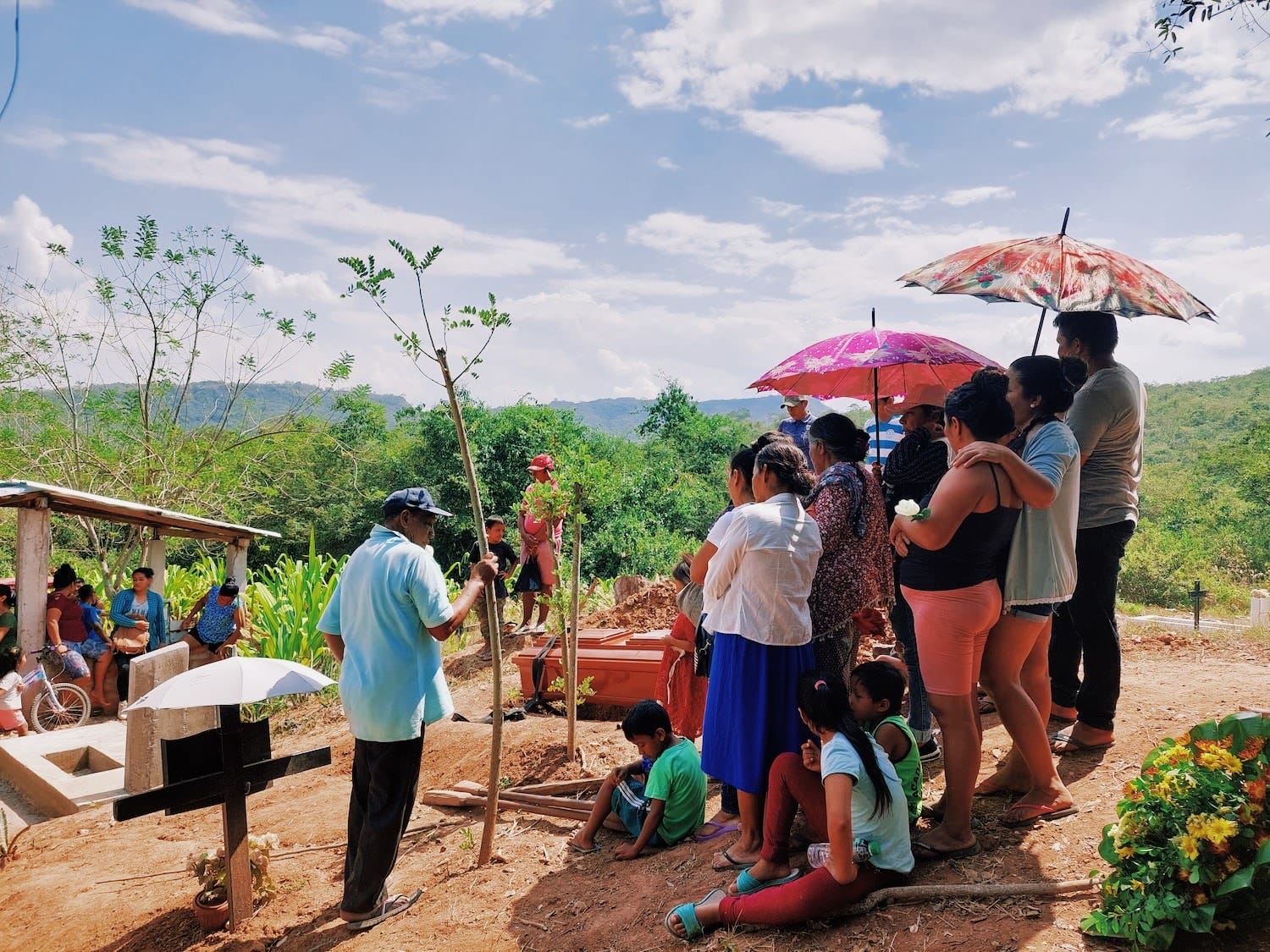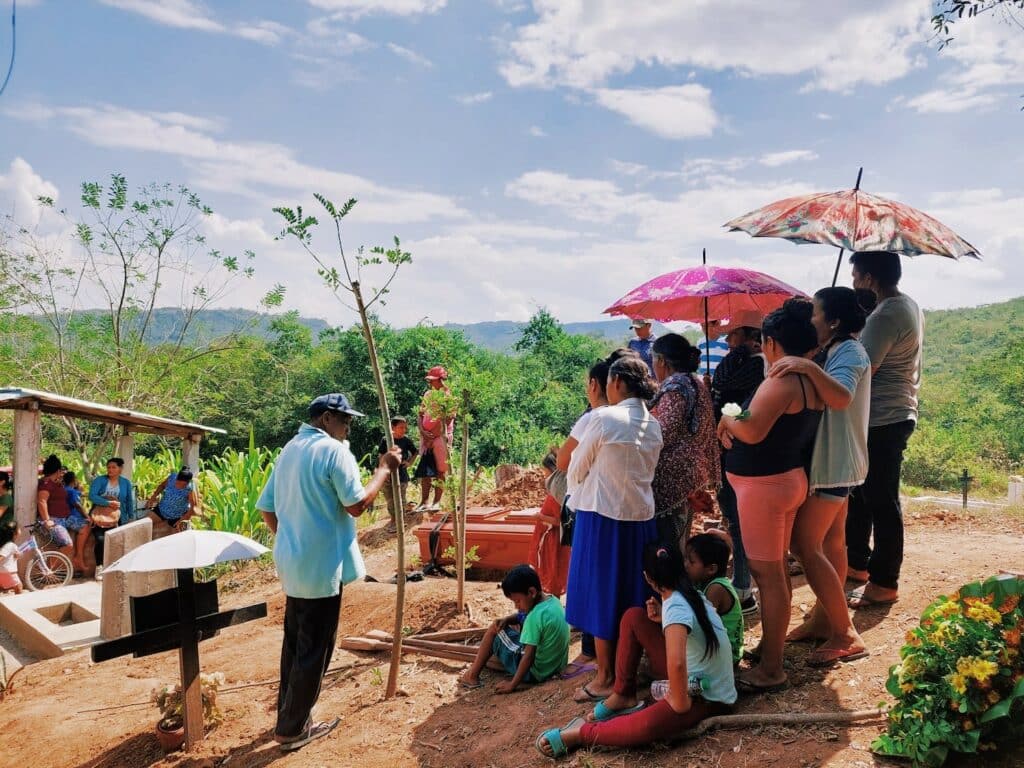 Memento Mori
I met Don Tulio on a Wednesday. We were invited into his house where he lay on a bed in the front room—eyes swollen shut, with little strength, and moaning in pain. We missionaries offered to take him to a doctor (the family had no funds themselves to pay for medical attention), but they refused the help, fearing that if Tulio were taken to a hospital, he would die there. 
Nothing could be done to change their mind, especially as Tulio himself had no desire to seek medical help. So we prayed with the family and entrusted the situation to the Lord.
Later that day, I reflected. I have always prayed when passing Catholic churches in the villages that someday soon the Lord's Eucharistic presence would reside in every town with holy priests to love and serve Him there. And there, in the town of Barranquita, where I had so often prayed that the Lord would physically reside, I encountered in the house directly across from the church the face of our Suffering Christ in the person of Tulio. I had caressed and comforted the anguished body of Christ. That was a true gift from God.
The following Sunday, I received a call from the family, sharing with me that Tulio had died that morning. Not only were they dealing with the grief that accompanied his death, but they were also overwhelmed by the costs for the coffin and the three meals that the family would (as custom) cook and serve to guests on the day of his funeral. I assured them that the missionaries would help with the costs and that they could just focus on mourning his death.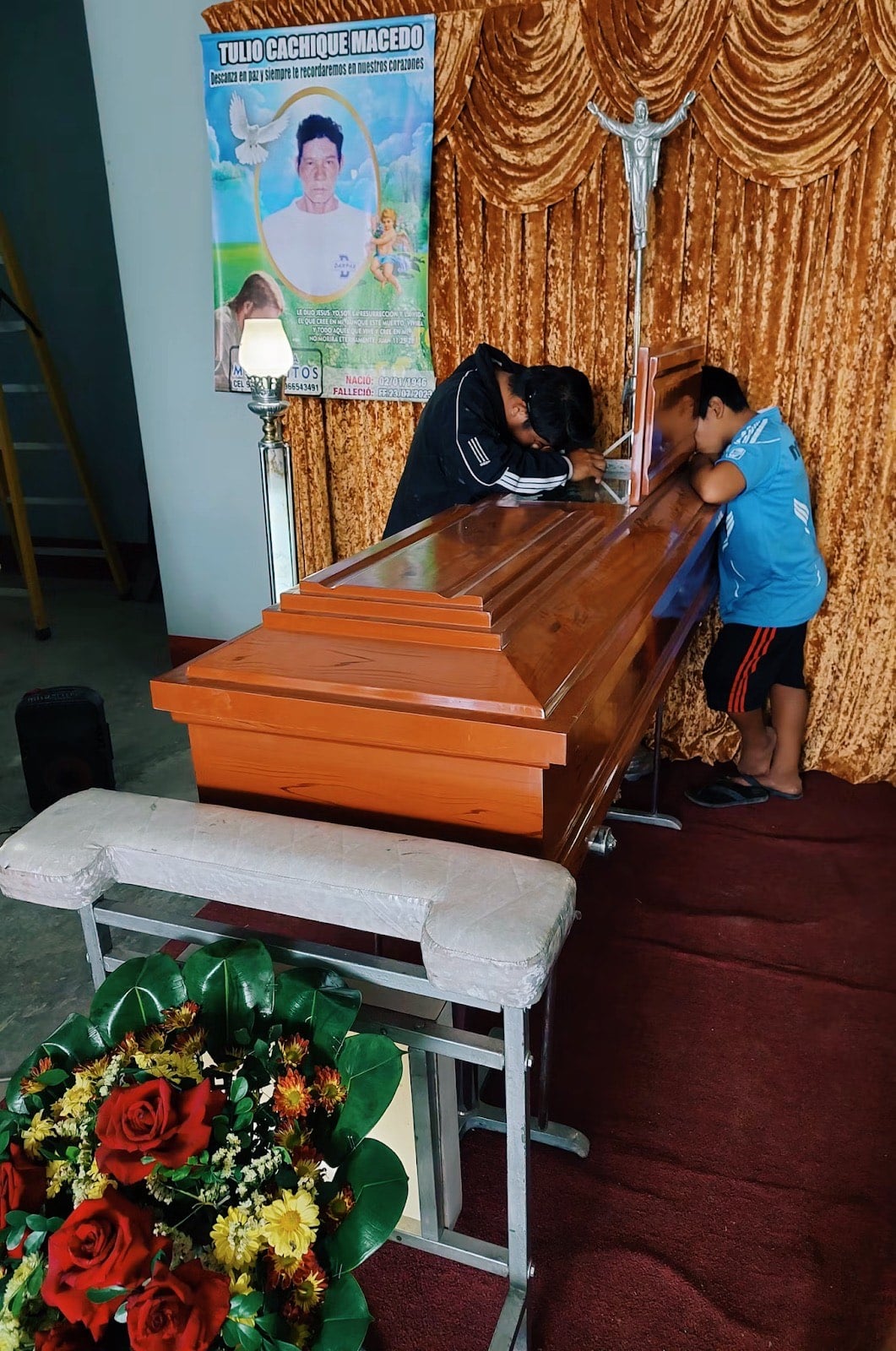 Tulio's remains resided in a casket in the town's municipal building until the third day, when he was buried. I arrived the morning of his funeral and kept busy visiting and praying with his wife and six children, braiding the hair of his many granddaughters, and helping with the food preparation.
The funeral was simple. The family said their last goodbyes, we processed with the body to the cemetery, a Gospel reflection was given, and then Tulio was buried—in a simple, unsealed box, lowered into a pit by ropes and then packed on top with dirt. Nothing more.
These past weeks I've been hit anew by the fragility of life and the importance of being ready for death at any moment. Death will claim all of us. Do we live in the hope of the resurrection?
Comments are closed