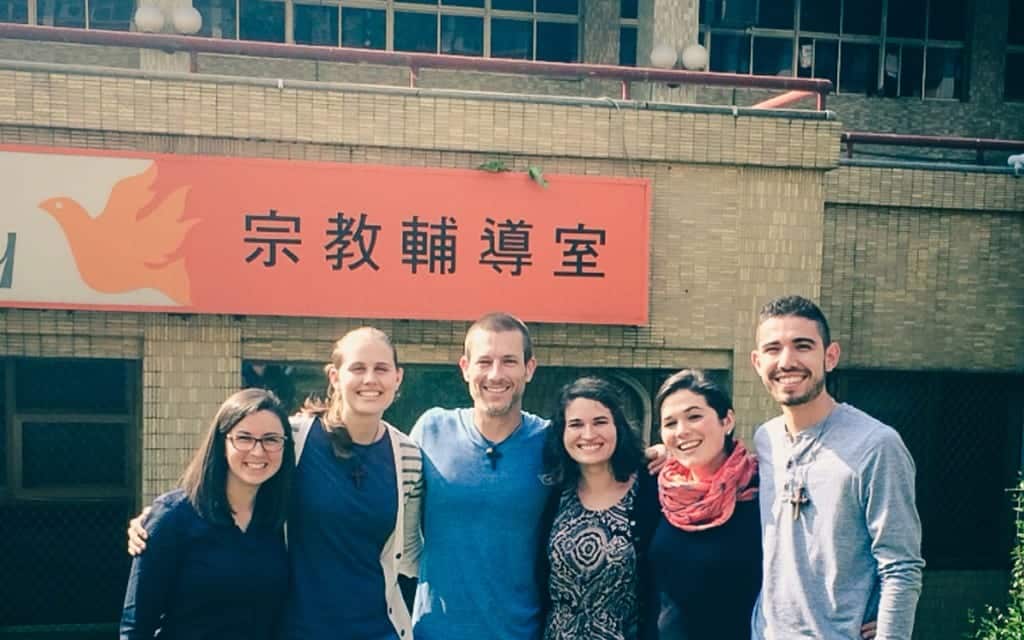 Have A Reason to Live
Now with almost three weeks in Taichung City, Taiwan, my mission partner and I have joined the girls mission team in adjusting to our busy life in this beautiful Chinese culture. I thank God, for He has gifted me a life in Taiwan to serve the many people who have never been introduced to Jesus. It is a new culture, a new people, a new language, and a new challenge!
The Lord is so good. He has already blessed us with a community of young adults from a parish in Taipei. They are 'on fire' for the Good News. They go to the streets dancing full of joy to encounter people and invite them to know Jesus. Their love and energy fills me up. They are certainly our second home in Taiwan.
This year, we will be serving the students at Providence University, a Catholic campus in Taichung. We are so blessed to be under the direction of Fr. Ramon. He has such a great love for the students. He is truly our father, doing all that he can to take care of each one of us. Of course, our schedule is already packed, with much of our free time being dedicated to studying Chinese. Yes… I am back in college, and studying Chinese. Please, please, pray for us!!
We are striving hard to form relationships. Every Wednesday after Mass we go and eat with some of the students who come to the Mass or who show up after. One night we went to the night market, where there are countless vendors serving various foods. One of our missionaries ate fried octopus nuggets… Yummy! We had such a great time getting to know one another. Thursday nights we have our faith sharing group. It is obvious that there is a desire for a deeper relationship with Jesus.
I want to finish with an experience and reflection: The other day, I went to a tea shop. I began talking to the woman who works there. She doesn't believe in God. She told me that the people of Taiwan really just live and work for money, to get it and to spend it. They do not go after their dreams. So, I asked her about what she dreams to do. She wasn't sure. She agreed with me that each person longs for something greater. I told her how we are actually made for greatness, made for love and to be loved. She was interested. We talked about our inherent worth, and that she was created because the God of the universe loves her. And since nothing will last, we cannot put our trust in things, only in that which is eternal. He is calling each one of us to Him. Continue to pray that I will speak the words of the Holy Spirit and not my own, and that I will be patient as He grows His love in her.
After our conversation, I began to think: What about my dreams? For what am I living?
I believe it is Bl. Francis Xavier Seelos who said: "Have a reason to live, and know how to sacrifice yourself for it."
I have come to live in Taiwan, but I could live and serve anywhere. So, for what am I living? I live to love my Lord, to love Jesus. Like Peter in John 21, He is asking me: "Do you love me?" In this new season of my life, the Lord is asking for my love. He wants to be sure I am IN His love so that I can GIVE His love. From Him comes forth the mercy, grace, and forgiveness, and newness I need each day. From Jesus comes forth the daily strength I need to love and serve the students of Providence, and the people of Taiwan. For How can I serve others and be a light that draws them closer to Him, if I am not convinced of His love for me and my love for Him?
"Lord, you know everything. You know that I love you." Though, I began this journey in missions thinking I was going fishing to catch some fish (see Jn. 21), the Lord was actually the one who caught me out of the water, the one who loved me first. Now, He is bringing me to Himself. And it is with great joy that I go. As He asks these questions: "Do you love me?" I am answering: "You know that I love you." So, He gently reminds me of the task He has for me: "Feed my sheep. Tend my sheep. Feed my sheep." Soon, I hope to know how I can sacrifice myself fully for His sheep in Taiwan.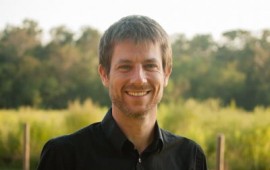 Asia
FMC Missionary