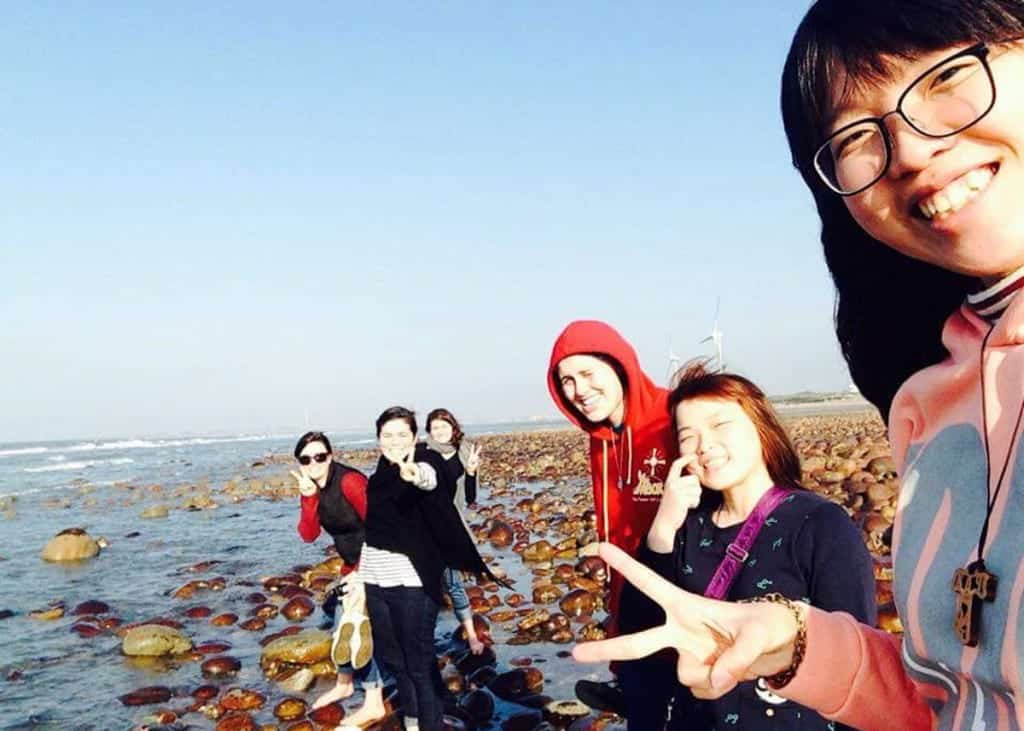 Our God Is a God of Surprise!
Our God is unpredictable in the best ways. A year ago I was an engineer for a logistics company in Dallas. My life could not have been more normal – salaried employee, paying off student loans, spending time with friends, etc. I thought I had it all and life was just going to get better from there. I was right – only about the latter. Life was going to get better, but not in any way that I foresaw.
I could never have concocted a story as unpredictable and grand as the one that has unfolded in the past 12 months. From a simple family visit that turned into a discernment retreat with FMC, to resigning from "the best job any college graduate could dream of," I am now God's messenger in Taiwan. How did I ever get here?
On a daily basis I have to remind myself where I am. "You're in Taiwan! You've been sent to Asia to love God's people!" If someone told me this a few months ago I wouldn't have believed them. Not only was FMC not operating on this small island, but I had my own ideas about how my life was going to play out. That's what really matters, right? My plans! …Wrong.
As my father says, "It doesn't matter how old you are, you'll never stop learning." You're a smart man, Dad! In a very short amount of time I've learned that my ideas and plans only get me so far. This truth that once brought me despair I now find to be of great beauty. The Lord orchestrates the entire world in order to give us the greatest lives. He arranges the lives of loved ones and strangers like perfect puzzle pieces. My plans are of absolutely no comparison.
The greatest lesson I hold onto is that God is the Good Father and He knows the desires of my heart better than I do. His plans were definitely not my own, but in them I overflow with joy and fulfillment. My heart rejoices in living abroad, learning a new language, gaining missionary brothers and sisters, and encountering God's beloved children who don't yet know of His love.
My plans have changed for good. I plan to be obedient to God's great will. I plan to not have my own plan. I plan to be surprised!
Asia
FMC Missionary
Comments are closed