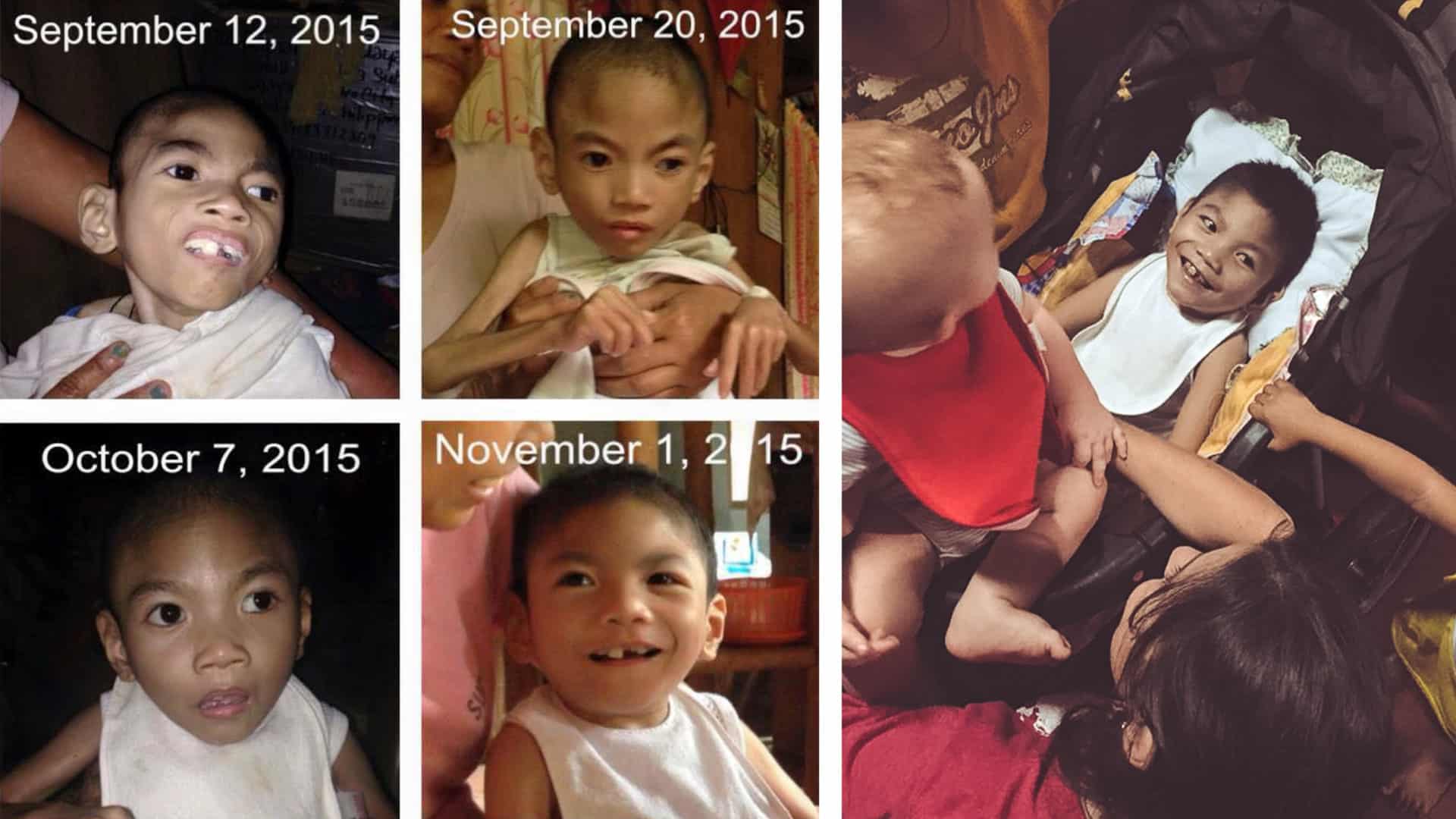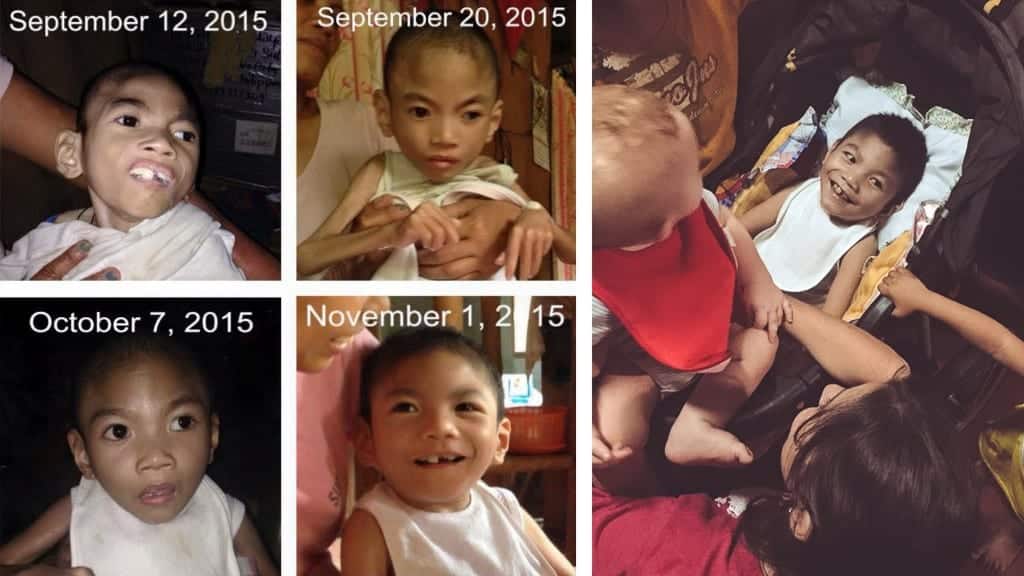 Reymark
Shortly after moving to our new post in Sagay on Camiguin Island in July, we began to question why God had moved us from Malaybalay City to Sagay. We missed our big blue house, the hot showers, the cool air of Bukidnon, and all the little conveniences of living in a city. Life in Malaybalay was tough compared to living in the U.S., but it wasn't near as tough as life was on Camiguin.  
Upon arrival, our house in Camiguin was infested with spiders, roaches, and lizards. And it was much smaller than we were used to. All five teenagers had to share one room, which only had one twin bed ﹘ that right there is enough to make any family run. Added to that, there aren't any real stores in Sagay; the nearest somewhat "real" store is 45 minutes away. There aren't any pharmacies to buy medicine for the sick that show up at our door daily. There isn't any place to grab food on those crazy days when you aren't home to cook. And Camiguin is hot, Louisiana hot without the relief of air conditioning. Life was hard, and we had grown soft again after living in the States while waiting for the birth of Luke.
"Hadn't we given up enough when we left everything behind in the U.S.?"
We also missed our friends, our neighbors, and our ministries in Malaybalay. We kept getting calls from our friends in Malaybalay about our neighbors who needed help. We were upset that we were too far away to physically help them. "Hadn't we given up enough when we left everything behind in the U.S.?" is the question we continued to ask God. To add to that, several ministries that we tried to start in Camiguin, including the jail ministry, kept hitting roadblocks. We felt like we had nothing to do in this new place while there was so much we could be doing back in Malaybalay. We asked God to show us what work He had planned for us here. That's when He sent us to a little boy named Reymark.
One day our friend told us of a sick little boy who needed our prayers. We prayed at our morning prayer and again at our weekly Bible study for this little nine-year-old handicapped boy not really knowing the extent of his illness, partly due to the language barrier and partly due to our laziness and not investigating it further. It wasn't until we were thanked for the diapers and clothing that we had given him (our baby Luke's outgrown 3-6 month outfits) that we realized something was seriously wrong. We headed immediately to see this nine-year-old that was wearing our baby's hand-me-downs.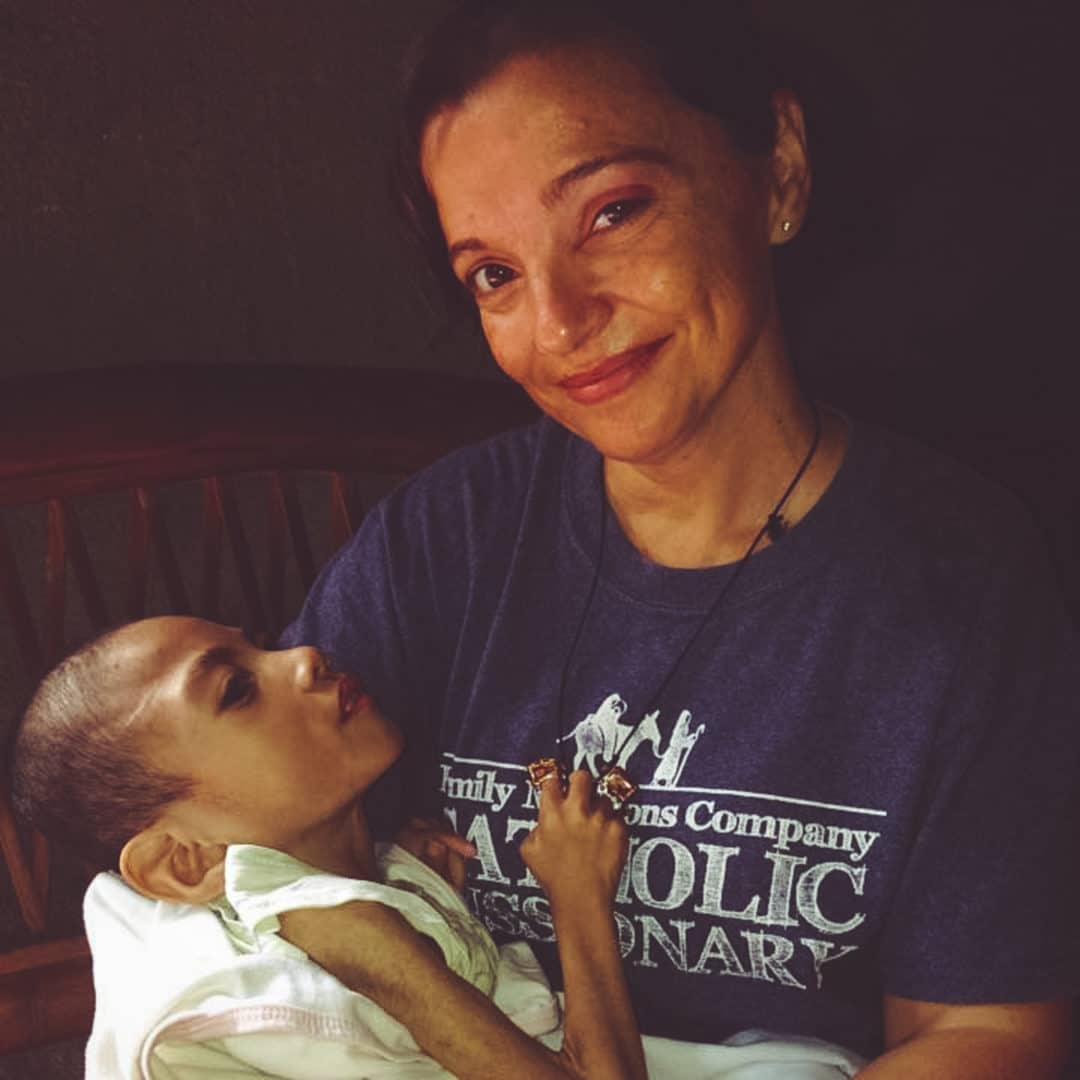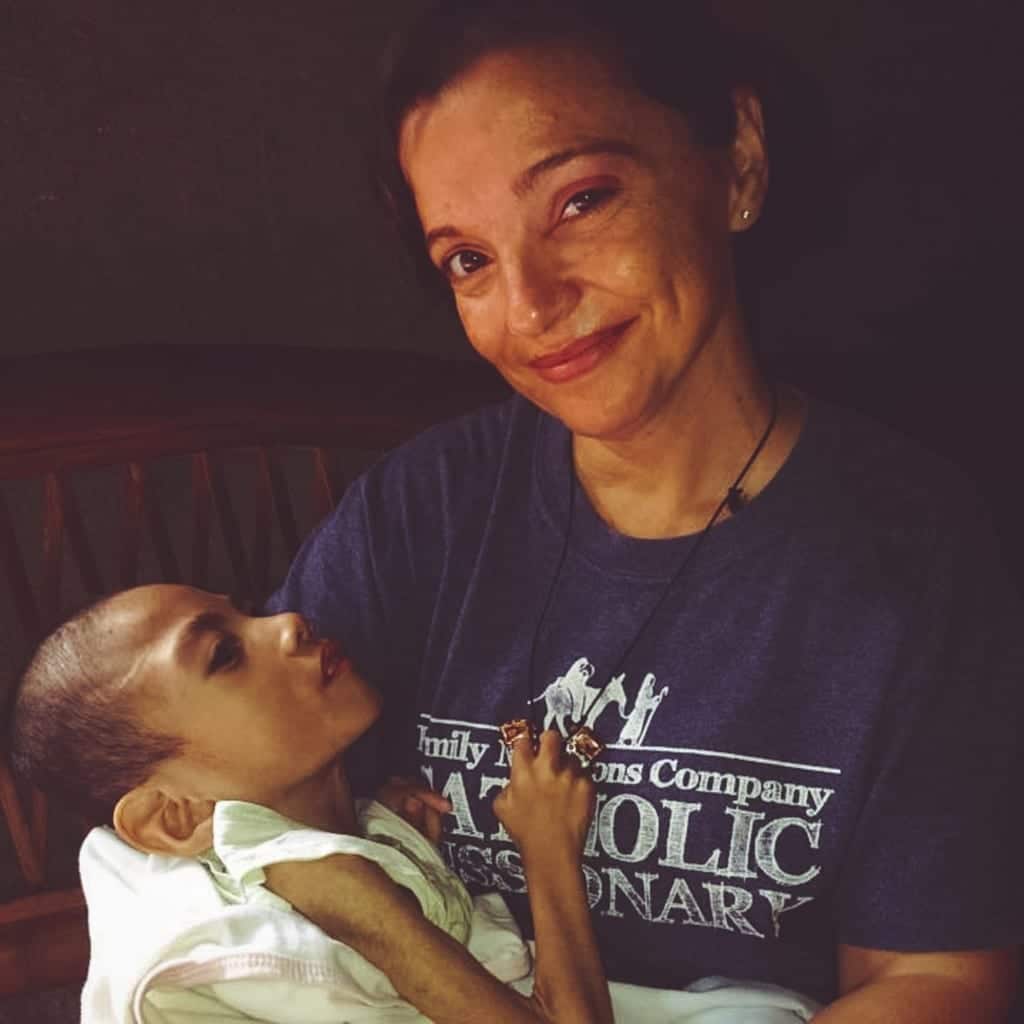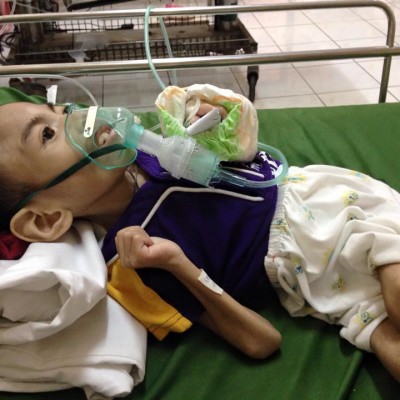 What we found when we arrived made our hearts and stomachs ache in a way that they had never ached before. Reymark looked as though he was starving to death and just moaned when his mother tried to sit him up to see us. Travis quickly ran to the store and bought milk to give him. We prayed over him and then left to try to find someone that could help us help him. What we learned was that the former sponsor and government assistance had been taken away because of his "lack of progress and failure to thrive" due to his parents "not doing their part". When we arrived the next day, we found out that Reymark had been throwing up the milk we had given to feed him. We then loaded him up and drove him to the only hospital on our island which was 45 minutes away.
According to the ER doctor, Reymark was indeed on the verge of dying from starvation. He also had some very large, infected bed sores, and severe pneumonia which no one knew because he was too weak to cough. We also discovered that Reymark had cerebral palsy. The doctor admitted him immediately and gave us only a little window of hope that he would survive. But after just a few weeks in the hospital, Reymark was able to go home, thanks to all of the prayers from all around the world being offered up for him. And thanks to the financial support of our family's mission, we are able to provide the food and milk he needs each week. We have also been able to provide supplies that make caring for him easier and hire someone to help and teach his mentally challenged mother how to care for him.  
God used Reymark to break our hearts in order to change our hearts. As we longed for our own little comforts, He reminded us of why He called us to be missionaries. He reminded us of our call to live amongst the poor in solidarity with the poor. He reminded us of our call to share in the sufferings of the poor in order to win souls for Him. He reminded me of all this each night as I lay in bed crying over the injustices that are served to the poor each and every day around the world, injustices that I helped to create in my selfishness.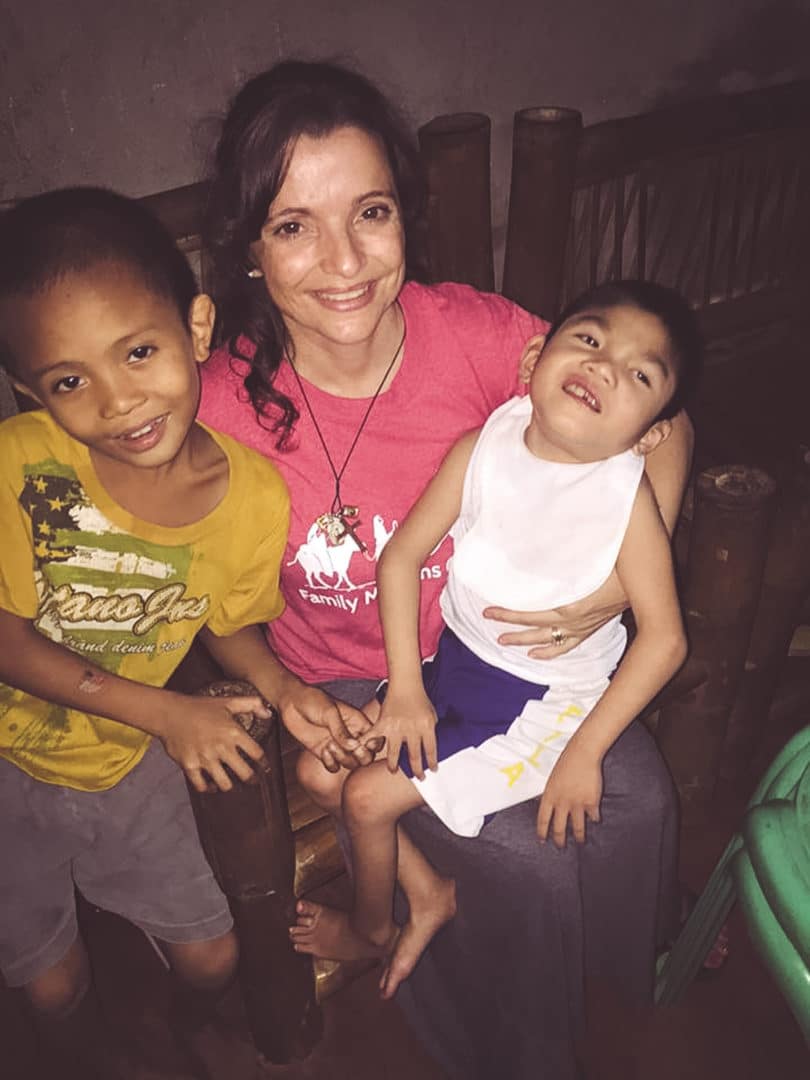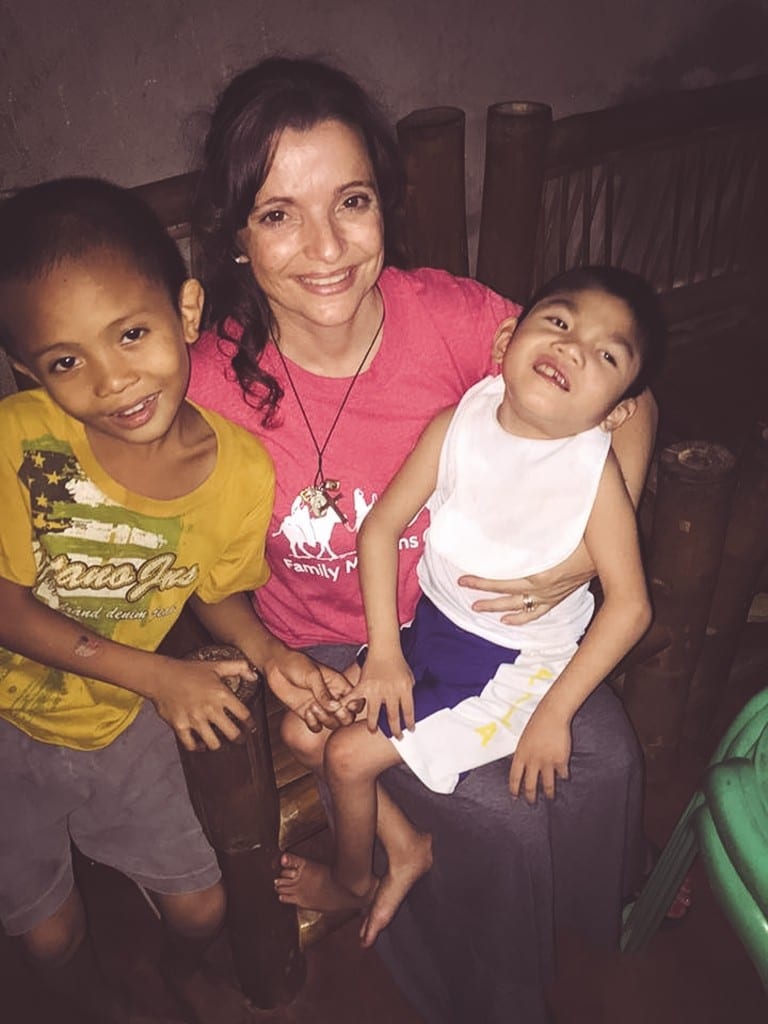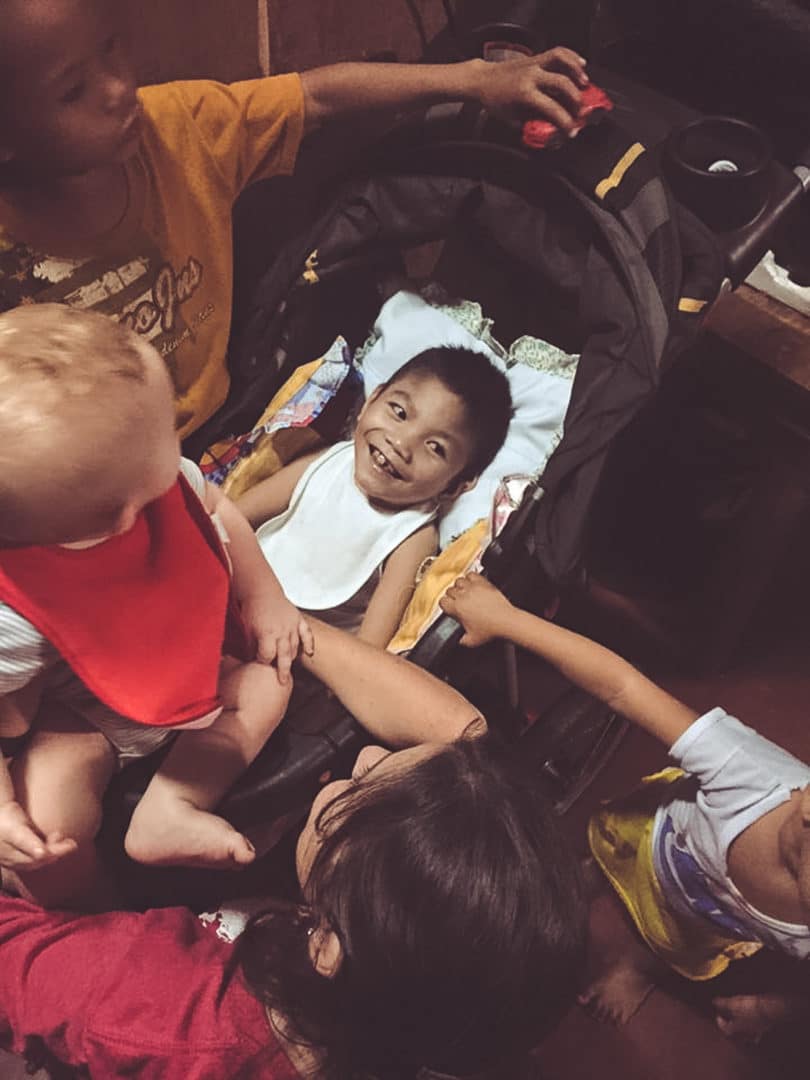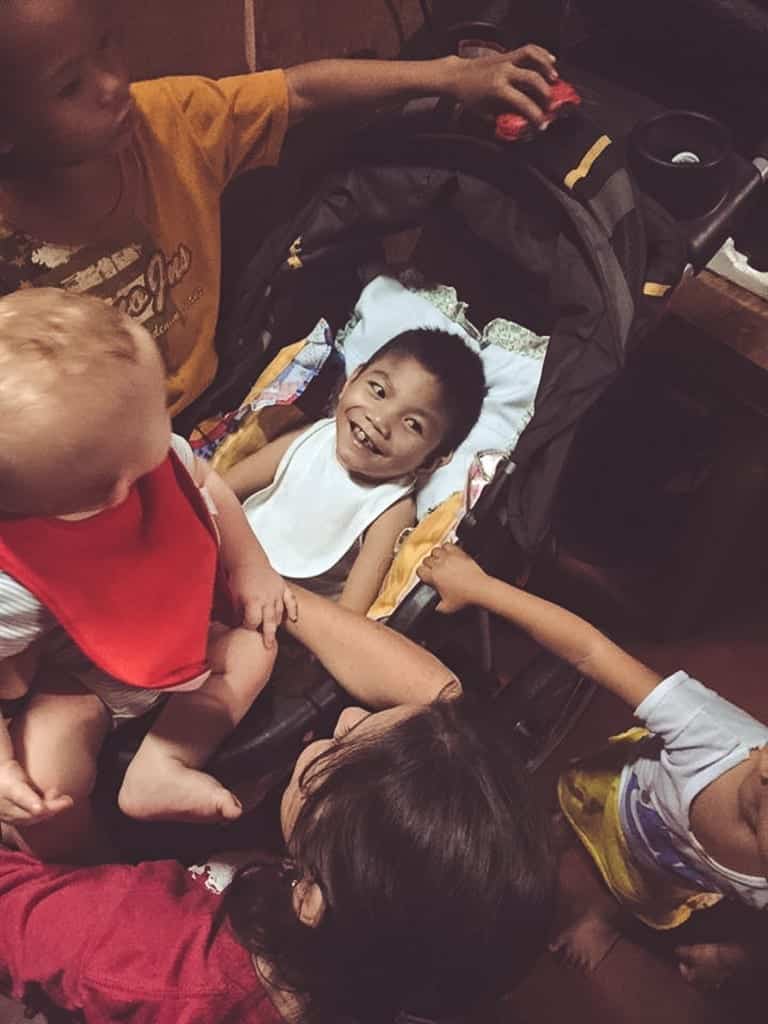 But God didn't stop there. He also used Reymark to change the hearts of his family, his neighbors, and even the wealthier parishioners at the church in Sagay. By our example of caring for the poor, the handicapped, the forgotten, the neglected, God was able to begin changing the hearts of the local community. 
"God used Reymark to break our hearts in order to change our hearts."
The mother who didn't know how to care for and love this child is now holding him and singing to him throughout the day. The father that never gave his son any attention at all is now participating in his physical therapy exercises each morning. The kids that never gave a second thought to the boy crying from his rice sack bed are now fighting to push Reymark in his stroller to our weekly children's ministry. This family who "didn't know how to pray" is now gathering in the evenings to pray, to thank God for His blessings, and to ask Him to provide for their needs. The well-dressed lady in church now asks how the cerebral palsy child is doing when she sees us. But most importantly, Reymark's family now has hope… hope in a real God that does real things for real people including the weak, the poor, and the infirm.  
This is why He moved us to Sagay, so He could change hearts ﹘ ours, theirs, and yours.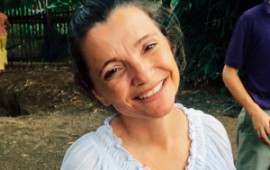 Camiguin Island, Philippines
Melissa Seilhan
Travis & Melissa Seilhan and their six children have served in the Philippines since 2014.
Comments are closed