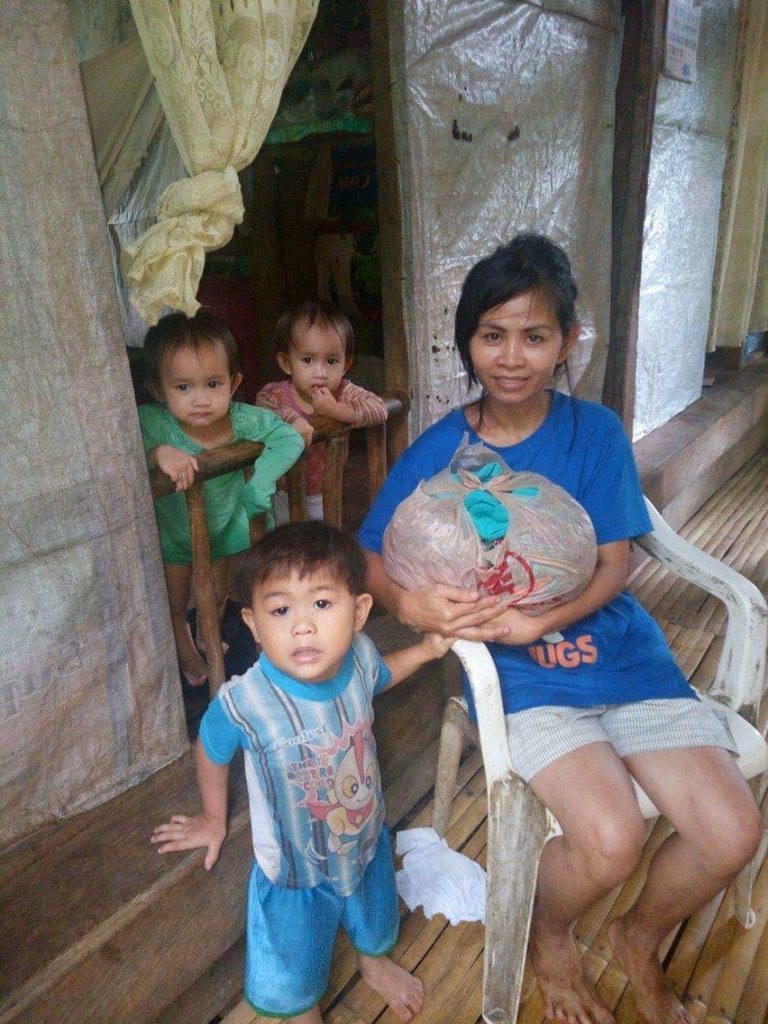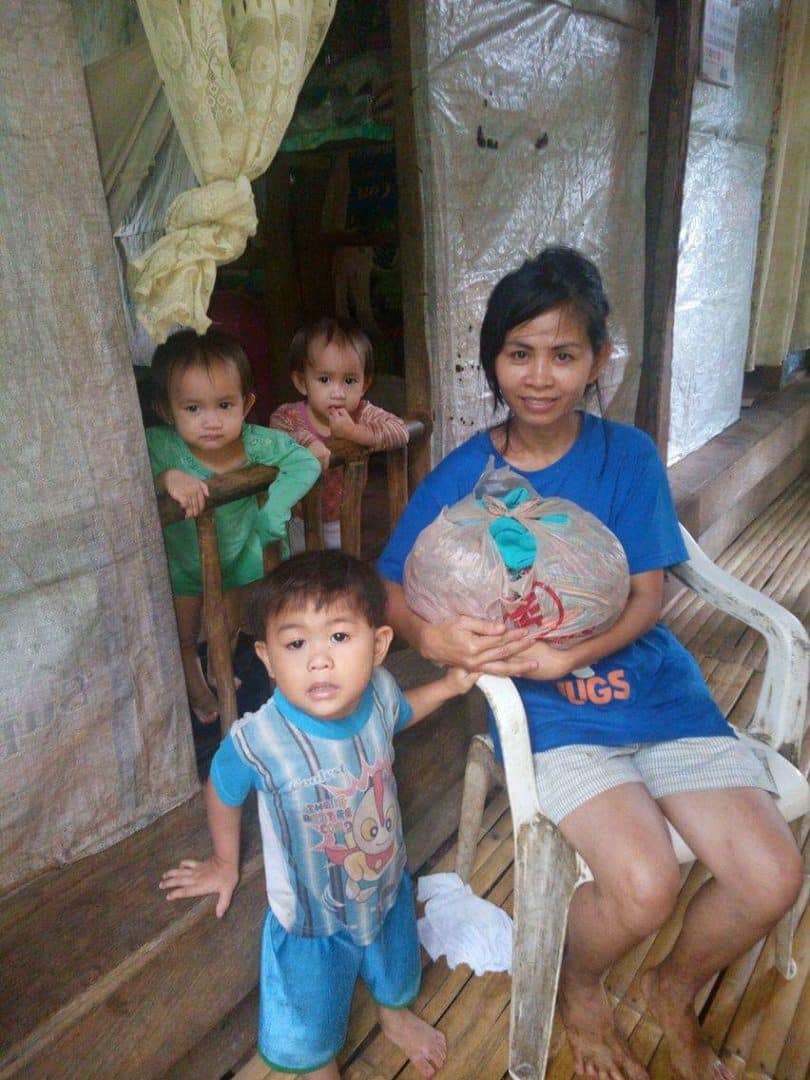 A Year of Blessings
Although I have been serving at our stateside office this past year, I have continued regularly sending alms money to my old mission partner Joanne who is still serving on Camiguin Island, and she takes pictures for me to share with you about the amazing things God is accomplishing through your generosity! Thank you!!!
Clothing the naked:
Many of our Filipino friends are extremely poor and lack basic necessities, including food and clothing. They are always extremely grateful for anything we can give them. One of our missionary interns visited the families below and brought them clothing donations that had been sent from America.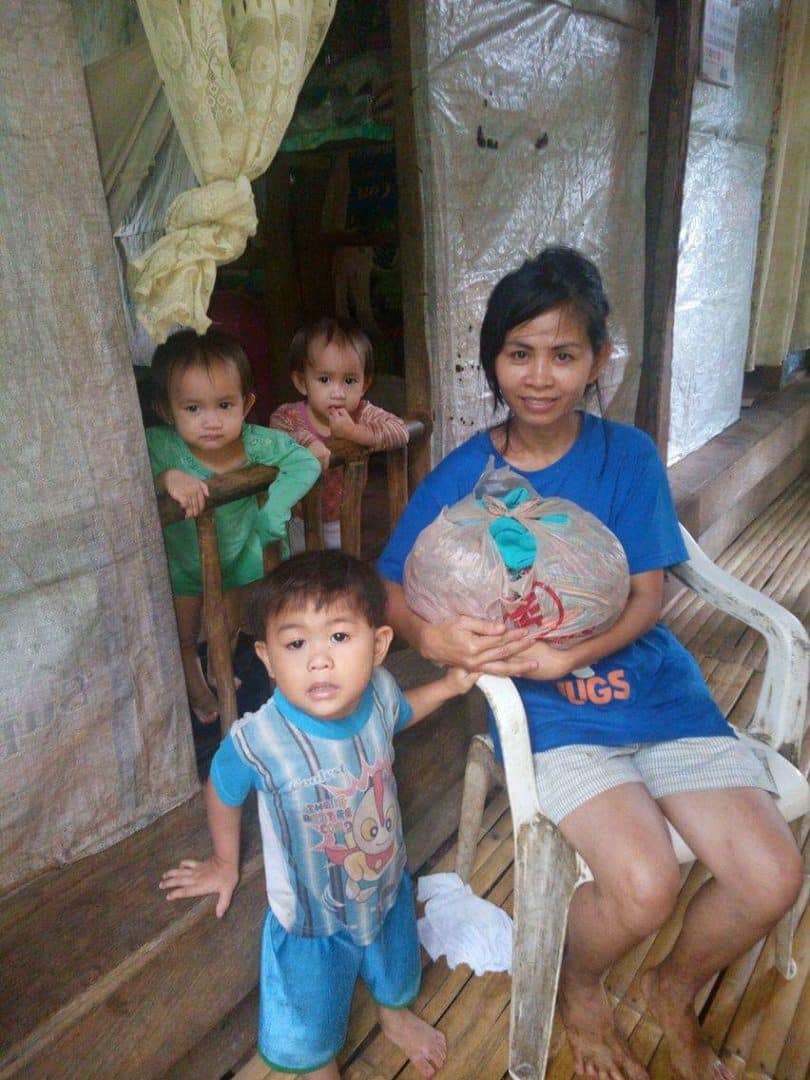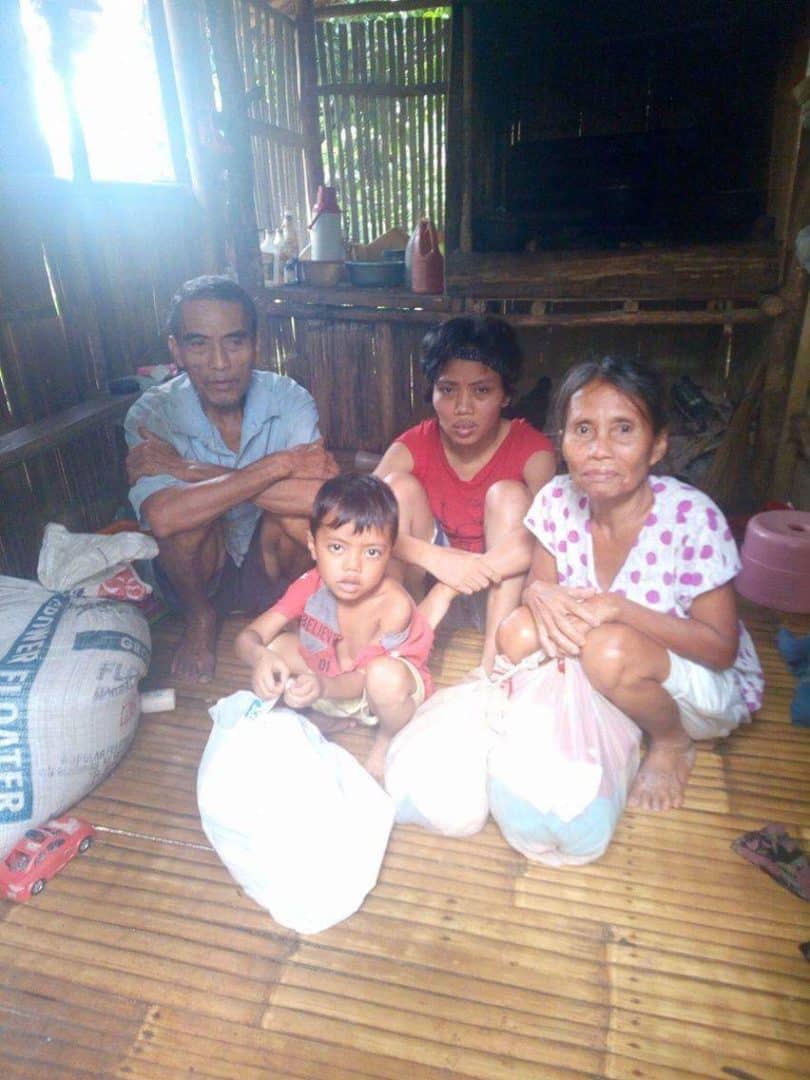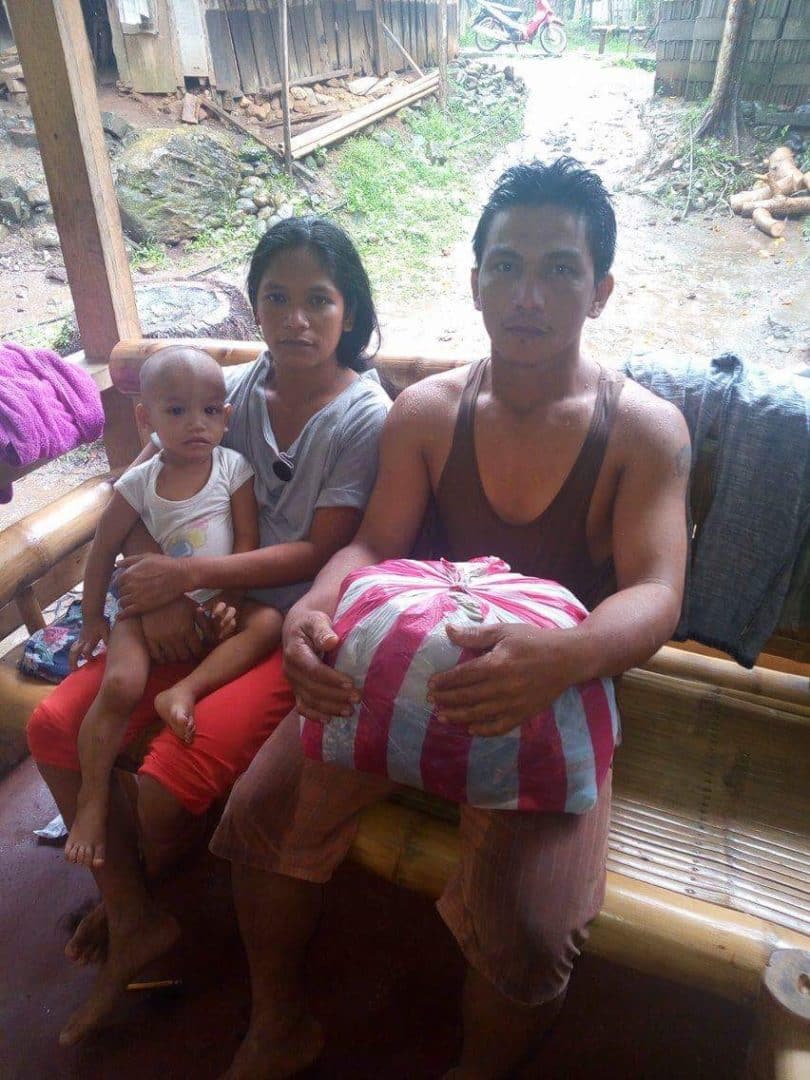 The Obedencio family:
Our friends perhaps most in need on the island, the Obedencio family, experienced both joys and losses this year. Their son Louie passed away in March, but your donations are still supporting their family on a weekly basis for food, medical expenses, and other necessities.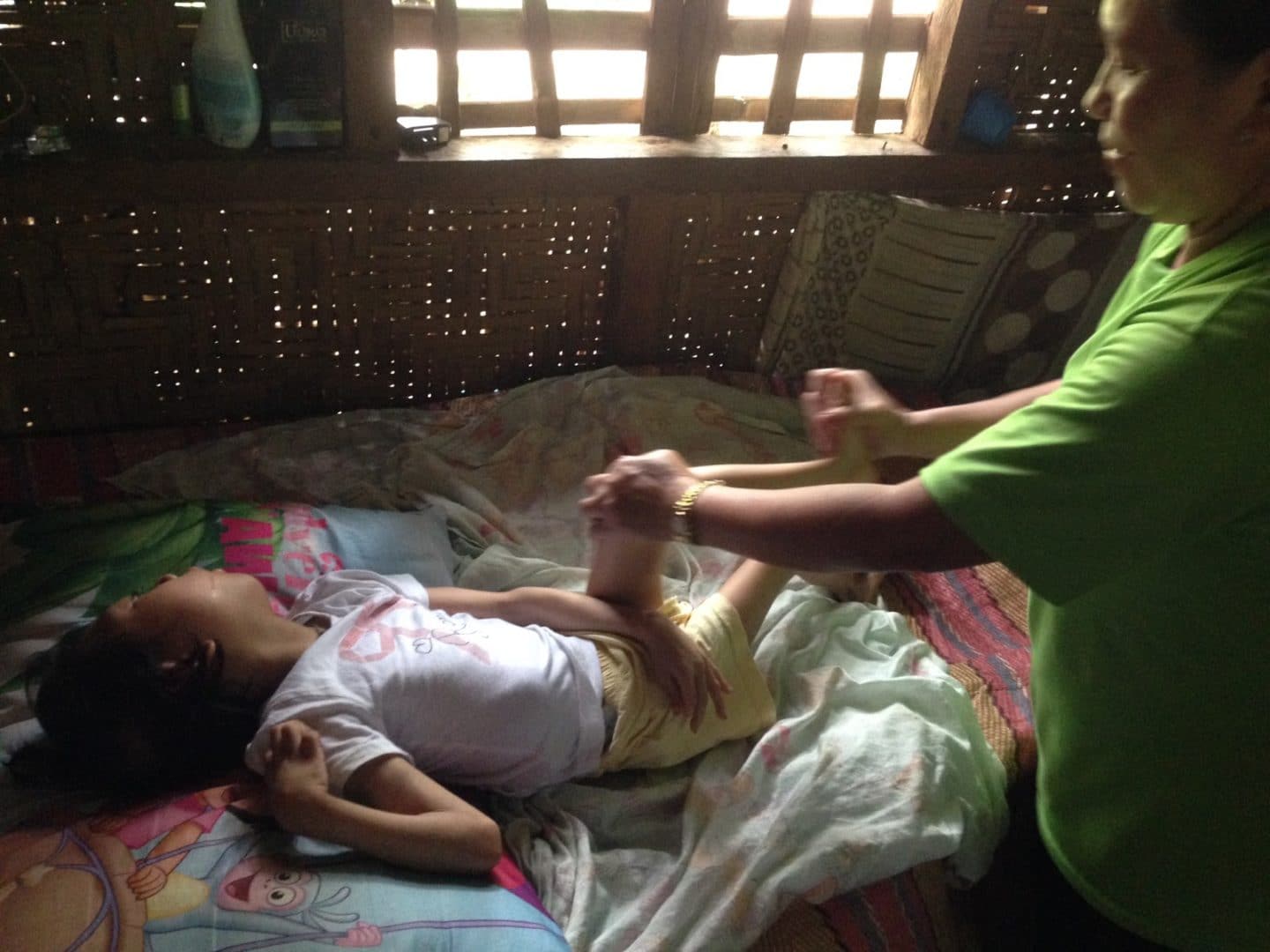 Their father Irenao is physically disabled as well and has not been able to stand and support himself in over a year. This October, thanks to ongoing therapy, he stood up and even took a few steps! Our sponsored college students have gotten involved with this ministry, visiting the family, bringing them food, and helping transport them to therapy.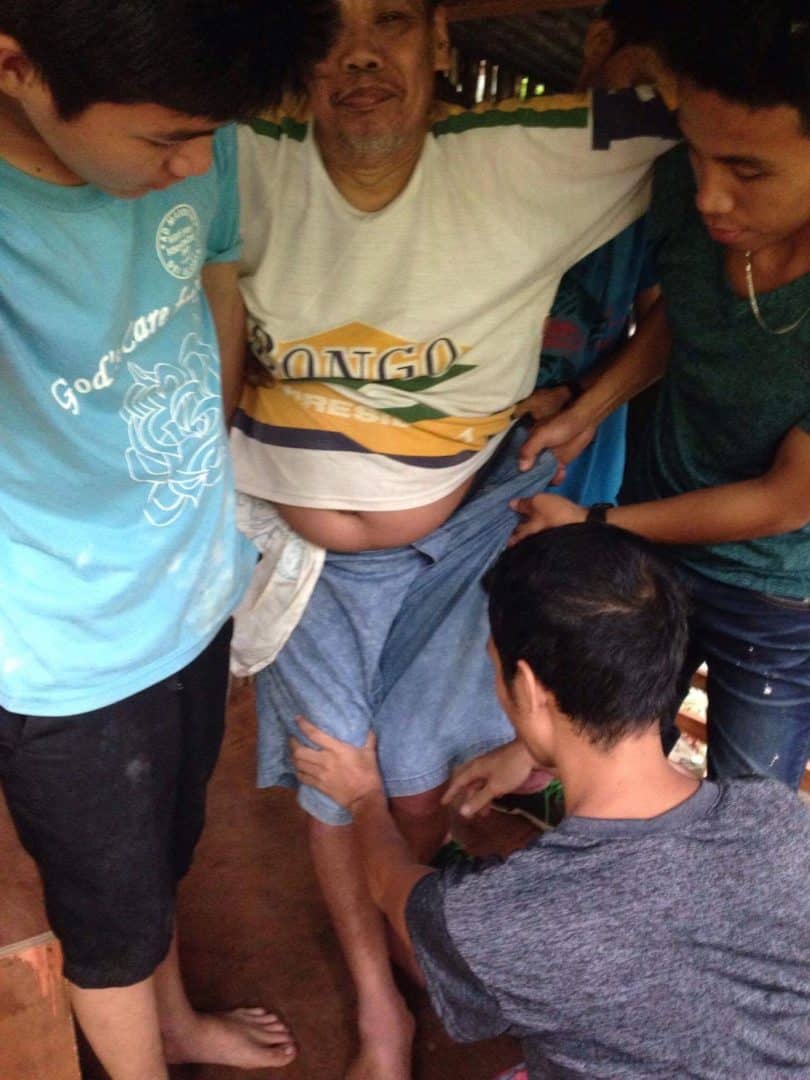 Students:
Speaking of our sponsored college students, they have far exceeded our expectations and, with the help of your financial support, are thriving in their academic, personal, and spiritual lives! Each has his or her own story, but as a whole they are an inspiring witness to me of what the Lord can do when young willing hearts are encouraged to grow, learn, and use their God-given talents to serve others.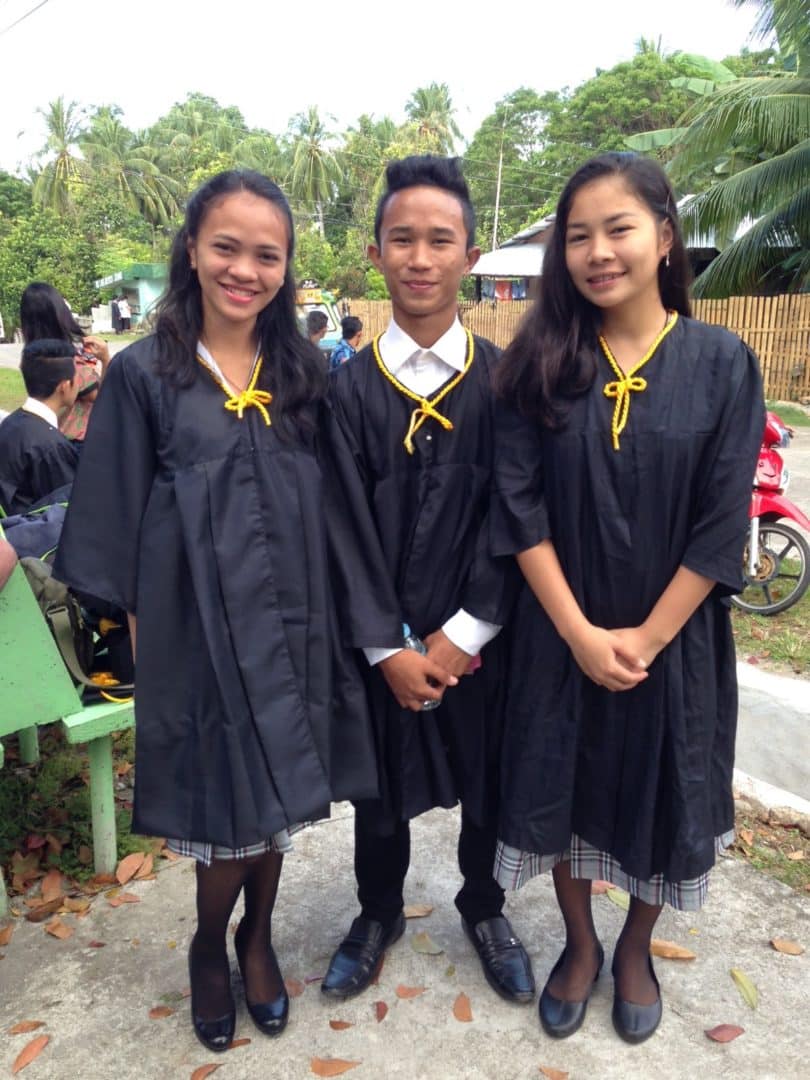 Our students attended an 8-day retreat on the mainland at an "apostolic farm" that grows crops to provide food for the greater community. When our students majoring in agriculture learned that insects were killing the lanzones fruit trees, they offered to harvest beetles from Camiguin Island and transport them to the farmland. These beetles will eat the insects that are preying on the lanzones trees.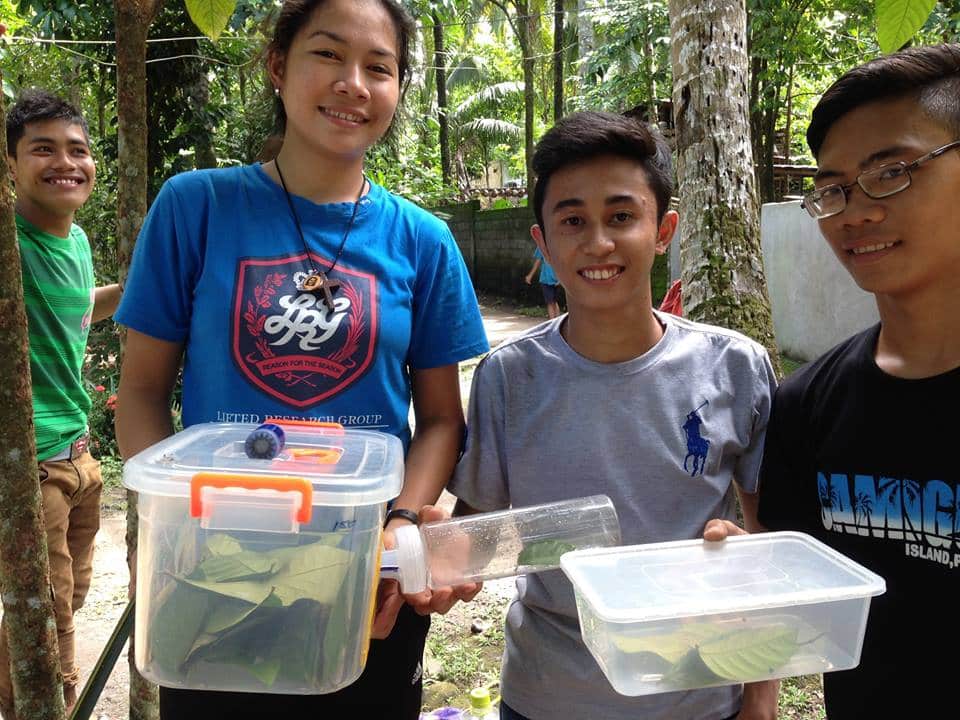 Thanks to the generosity of our benefactors, we were able to bring Christmas to 30 impoverished families living in a remote village high in the mountains. Our students and parish priest hiked up the mountain to help us deliver food items to many grateful recipients.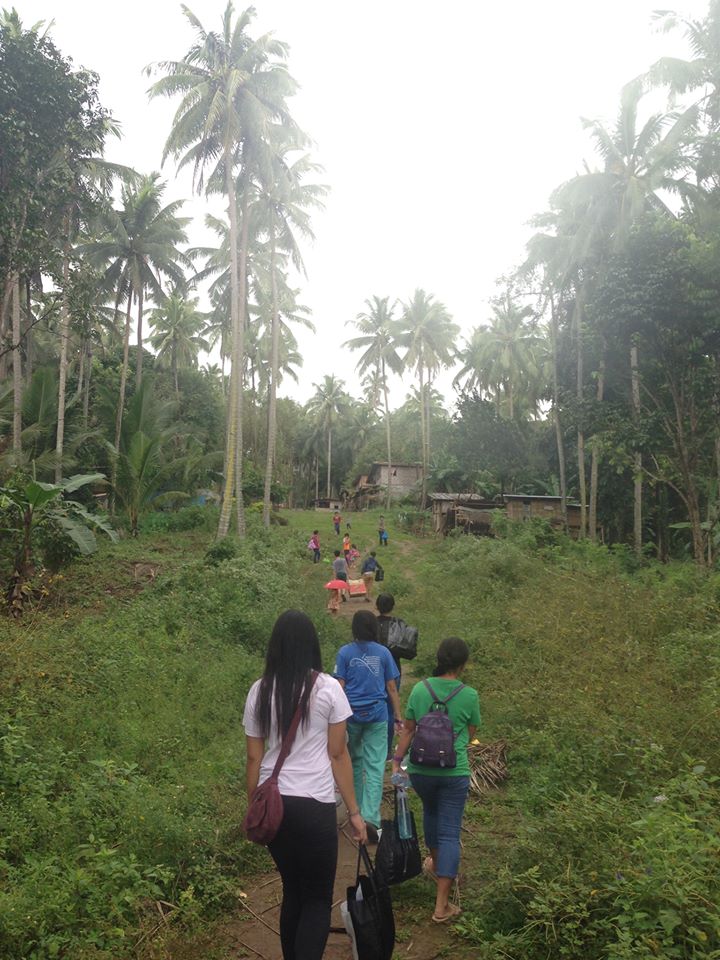 We are so proud of these young missionary disciples who are bringing the light of Jesus into their own homes and neighborhoods. Out of all the ministries and friendships I left behind in Camiguin, I miss this lively crew the most. Your financial sponsorship of these students is already bearing great fruit in their lives!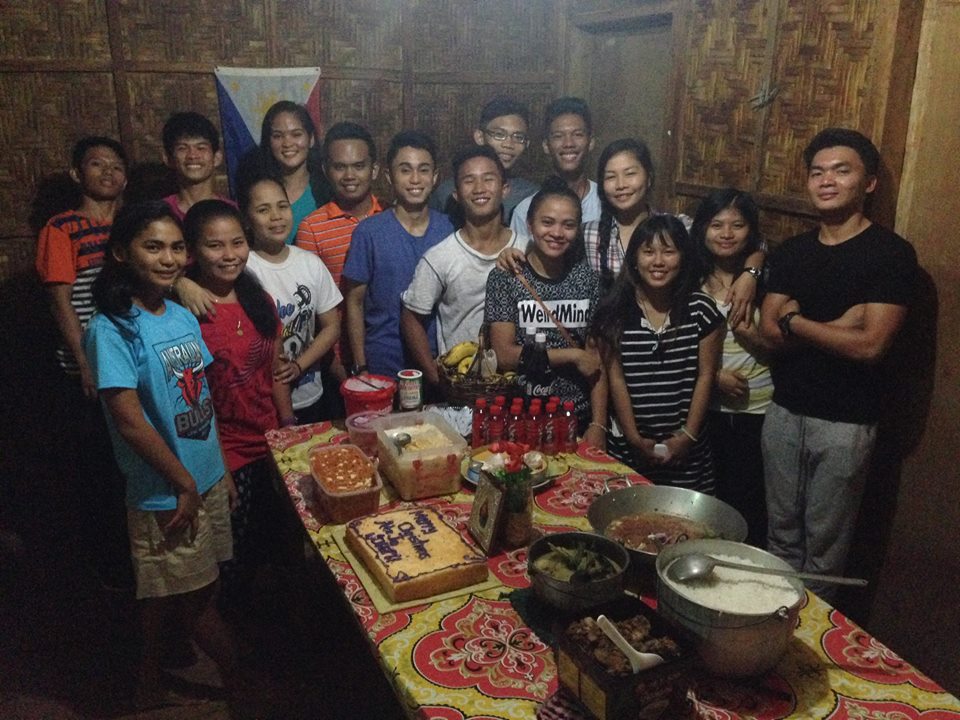 The young man on the far right in the photo above is Edgar, our sponsored seminarian. He is completing his third year of seminary with the Priests of the Sacred Heart of Jesus, but he still finds time during his visits home to Camiguin to engage in service and fellowship with our other sponsored students.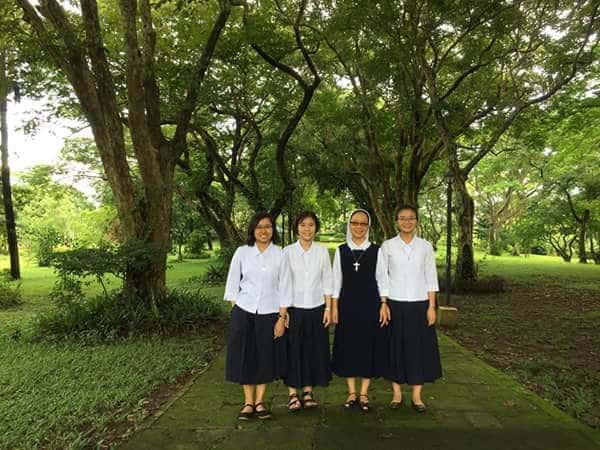 The young woman on the left is Id Von, one of our previously sponsored students who is now discerning with an order of religious sisters in Manila. We are excited for her to be following God's call!
Medical ministry:
For the past year and a half, your donations made it possible for one of our littlest patients, baby Ariel, to receive daily heart medication and to travel back and forth to the mainland for appointments with the cardiologist. Thanks be to God, the hole in his heart has now closed up!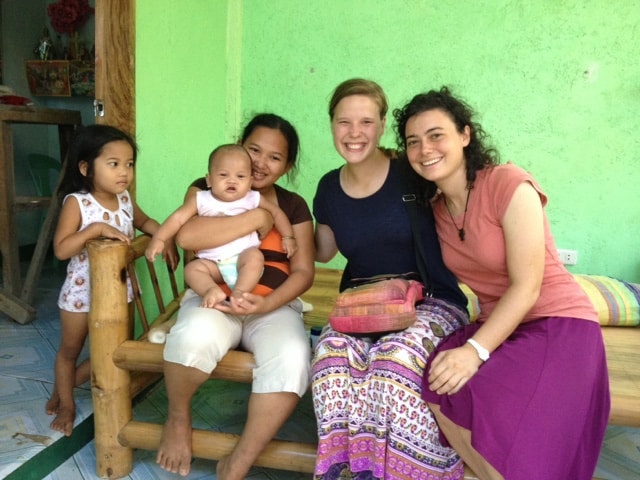 One of my favorite patients, Francisco, received surgery in January 2016 to repair his fractured femur. This summer the doctor was able to remove the stainless steel implant that was placed in his leg a year ago so that his leg bone can continue to grow normally. Miraculously, his dad (previously an absent father who returned home only because of Francisco's sudden injury) has since had a change of heart and remained at home to take care of his family, and even found a job to provide for their daily needs! Praise Jesus!
This is just a snapshot of the many wonders God has done this year in the people of Sagay. Thank you for your faithful support…together we are building His Kingdom here on earth!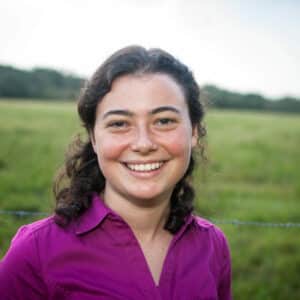 Comments are closed